This post contains affiliate links. If you buy something from them, I earn a small percentage that helps keep The Spring Mount 6 Pack running.
My kids and I love having breakfast for dinner. Often times it is when we are pressed for time or I am using what we have in the pantry. There is one things that we love to have no matter what time of day. Egg in the Hole. It is simple and extremely inexpensive to make. While it is basically egg and toast, the grilled twist adds flavor and since the egg is cooked inside of the toast, it adds a fun twist. Egg in the Hole can easily become an on-the-go- breakfast.
Since Valentine's Day is a few days away, I decided that for this Egg in the Hole dinner, we would have a Valentine Version.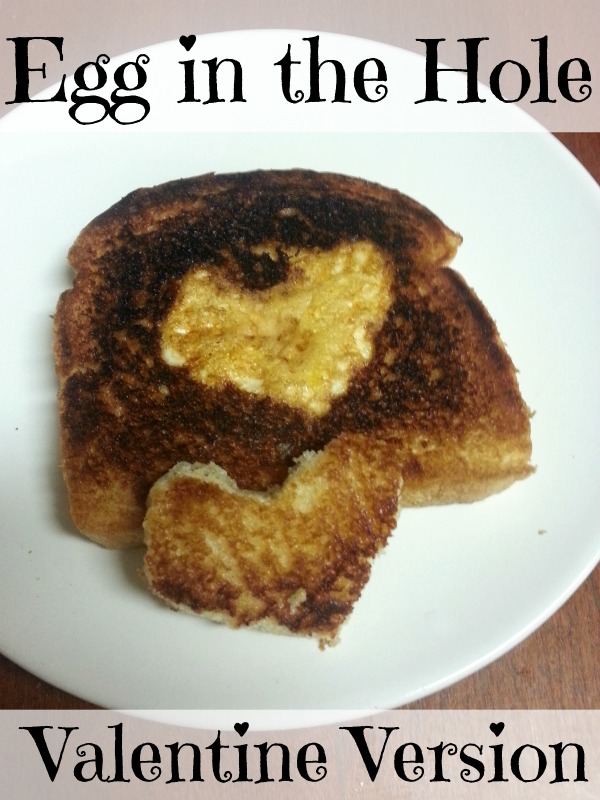 Start by buttering each side of a slice of bread. The cut out a center hole. In this case, for Valentine's Day, we cut heart shaped.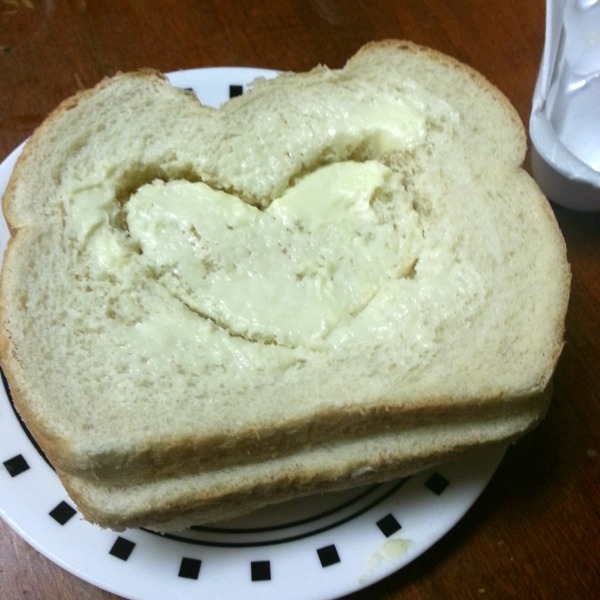 In a hot frying pan, lay the hole down next to the slice of bread.
Crack the egg and drop it into the cent of the bread.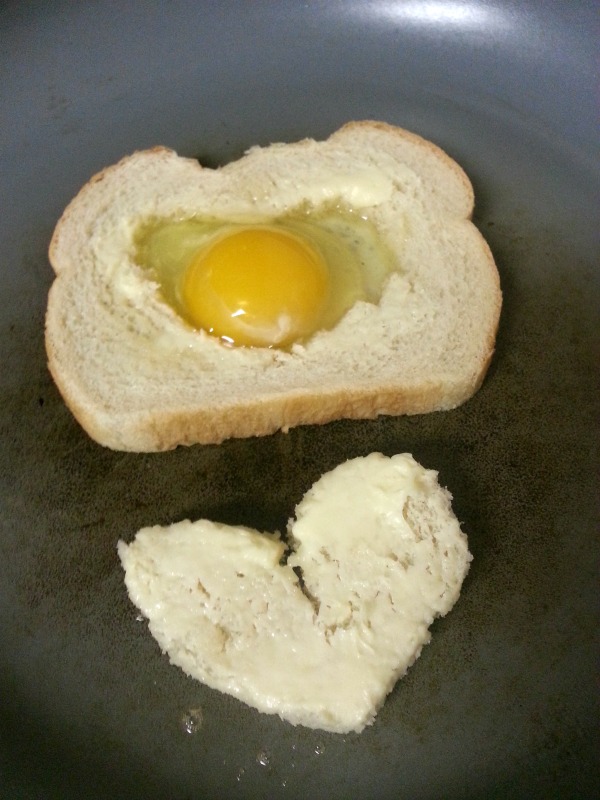 Start cooking the egg however you prefer your fried eggs. If you like your eggs fried easy or dippy do not break the yolk. If you prefer your eggs friend hard like we do, it is best to break the yolk while still on the first side.
Flip the bread and egg over and cook the other side. Don't forget to flip your center piece of toast. This is one of the best pieces of the meal so you don't want to forget it.
When you egg is cooked to the degree you like it, remove it from the pan and serve. Be sure to pay attention to the toast color as well. I personally love dark toast, my son like what I call stale bread, toast with no color. If your egg takes too long to cook for your toast preference, cook on a lower heat.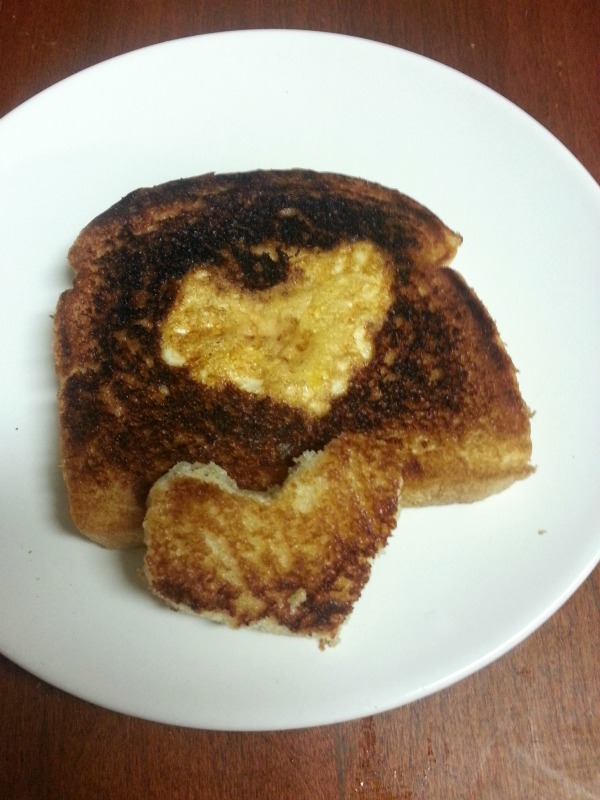 You can easily cut this into pieces and eat it with or a fork. Or if you have fried your egg hard, with no runny yolk, this can be eaten almost like an egg sandwich.