If you are a mom looking to keep the kids entertained and you live near Dover, Delaware, you are going to love this post. Or if you are traveling and will be visiting Dover, you might be looking for free kids activities in Dover, Delaware. Either way, thanks Holden Dodge, I have been on the search for free kids activities in Dover.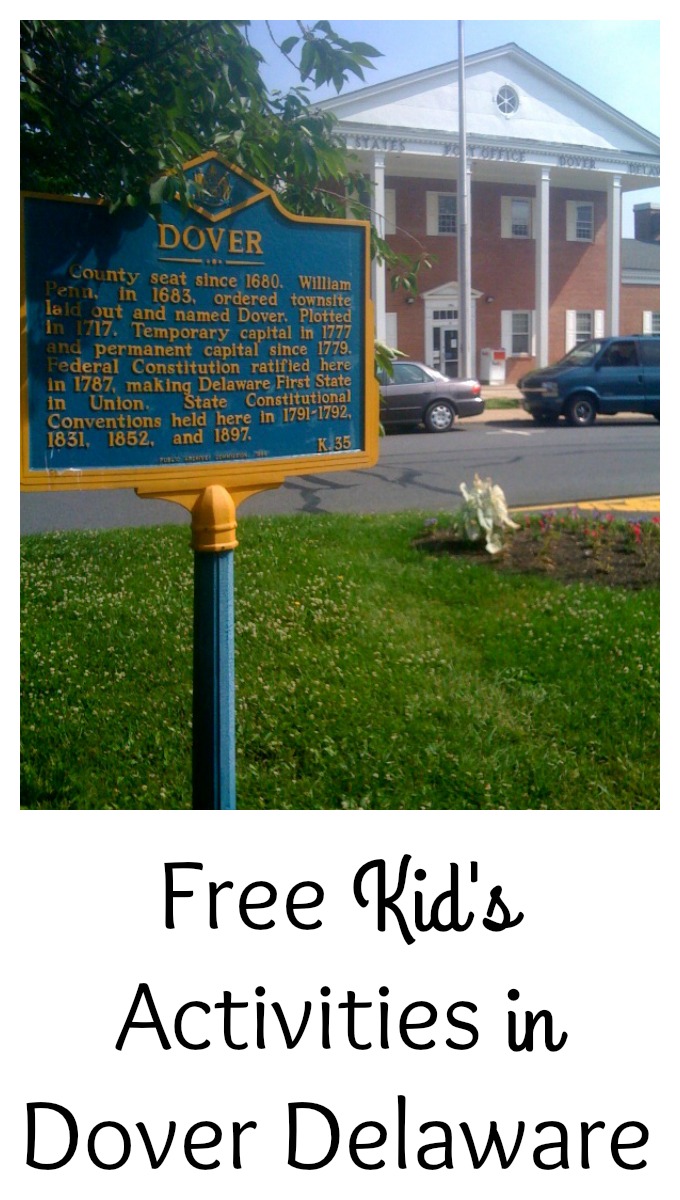 Air Mobility Command Museum is a great place to take kids. There are more than two dozen aircraft including a beautifully restored B-17 sitting next to a C-47.  There is a theater with offers free aircraft movies, a flight simulators and aviation history.
Pickering Beach is a great beach to take the kids. This quiet beach provides marine-life enthusiasts and families with a chance to see the seasonal migration of Horseshoe Crabs. The Horseshoe Crabs come  to the beach to spawn their eggs.

Slaughter Beach is a lesser known beach that provides solitude and a view of Delaware Bay. With free parking and being lesser known, there is almost no crowd.

Delaware State House Museum is one of the country's oldest state houses is located on Dover's historic The Green. In addition to all of the other relics to see there is a life size portrait of George Washington.
DuPont nature center is an arm of the Delaware Division of Fish and Wildlife. When visiting the DuPont nature center, you can learn about the local wildlife and fish, see horseshoe crabs spawning and the migration of shore birds, depending on the time of year.
Delaware State Police Museum has antique cars, motorcycles and crime scenes. The museum interprets all of the State Police history since its 1923 inception.
Bridgeton's Cohanzick Zoo offers free admission and is a great place for a day of family fun. The zoo features a variety of animals and includes a white tiger habitat, black bears and a tortoise yard.
Old Dover Days  This three day festival, which takes place around the end of April/Early May, has a pet parade, re-enactors, over 150 craft & food vendors. There are early American artisans, fun carnival rides, and a house tour.
Battery Park, which is actually in Delaware City, is a large municipal park that is known for its huge array of children's programs and summer camps. In the other months the park is also available for general use.

The Milton Memorial Park is known as a popular destination for fishing spot and birdwatching. There is a large number of bass, pickerel, and panfish. The park is 8,817 acres of marsh and woodlands.
Chestertown Marina is in close proximity to a boardwalk. The Chestertown Marina has a dock for a variety of sea vessels, and is surrounded by local gift shops and restaurants. Take a walk around and look at the boats.