Planning your next trip? Want to make trip planning easier? This printable Travel Organizer is exactly what you need to make your next trip successful.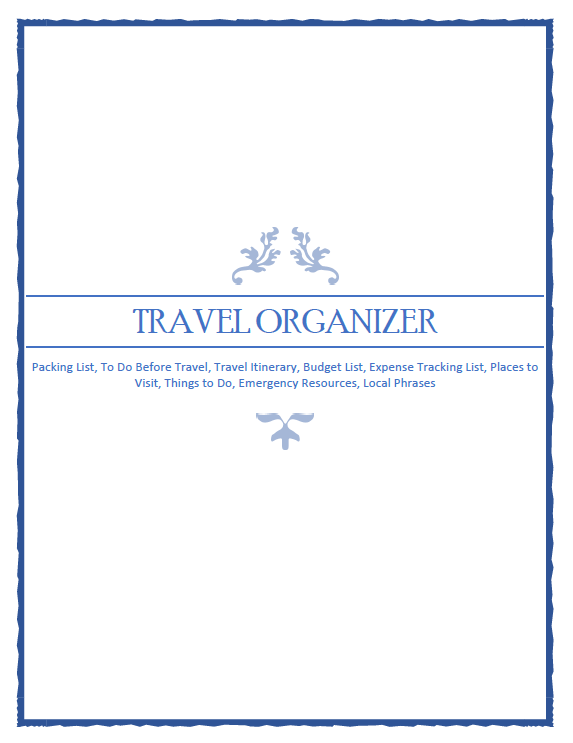 Planning a trip can be hard. There are a lot of things to keep in mind and remember. Having a one size fits all travel organizer can be a huge help. This travel organizer printable can be printed as many times as needed and will help keep you on track when you plan a trip. Scroll down to the end to get the whole file in PDF form.
Pro Tip: Use a Hardcover portfolio with binder rings put the travel organizer in. This will keep the papers save. Simply use a hole punch to add the papers. Another option is to use paper protectors in the portfolio to add tickets, like plane tickets or bus tickets, or tickets to events and places you are going to visit. With this particular portfolio, you will print your pages smaller, 2 to a page.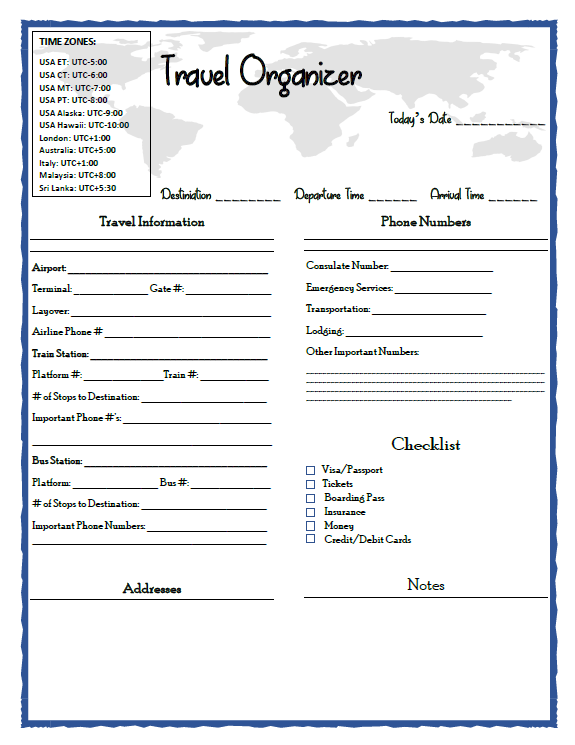 Having all of your flight or travel information in place helps make the day of the trip easier. Fill in everything you need to know for the flight, train or bus. This will help have all of the information in one place where you can see it all at one glance.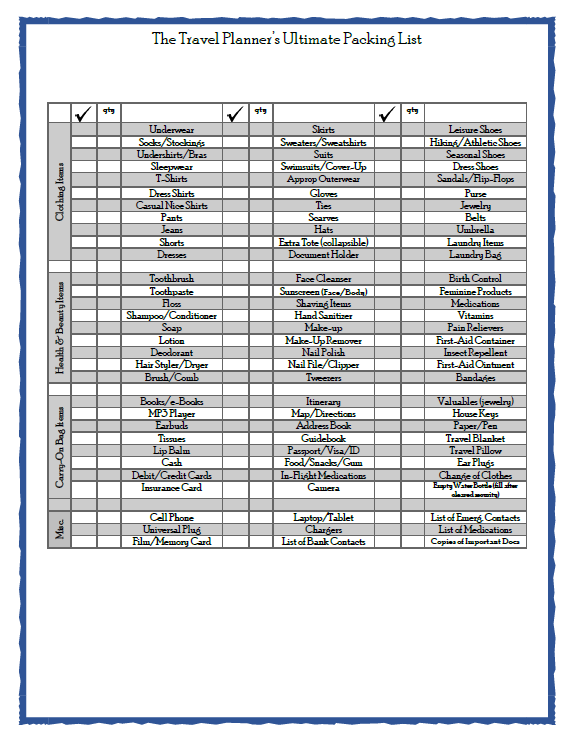 Packing can be a challenge. So many times you pack the luggage and when you get to where you are going, you find that you have still forgotten something important. This checklist walks you through all of the important things you need when packing for a trip.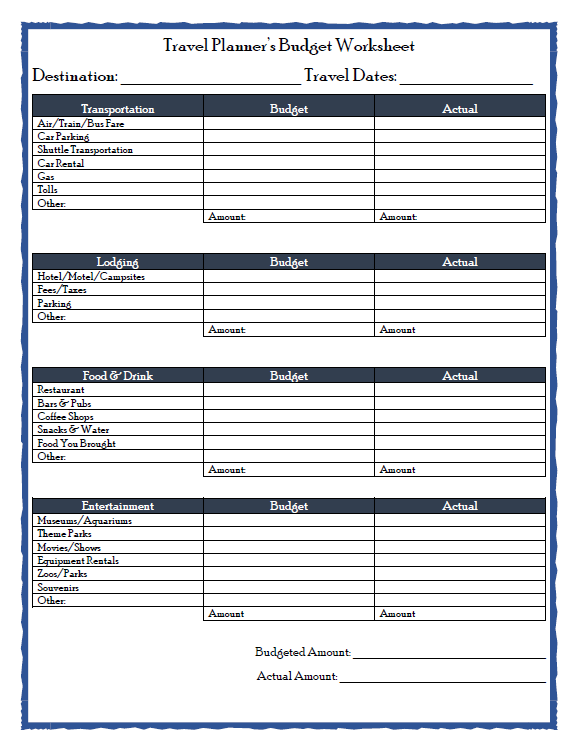 If you need to make sure you stay on track when planning your trip, this budget vs actual travel budget worksheet can help you stay on track.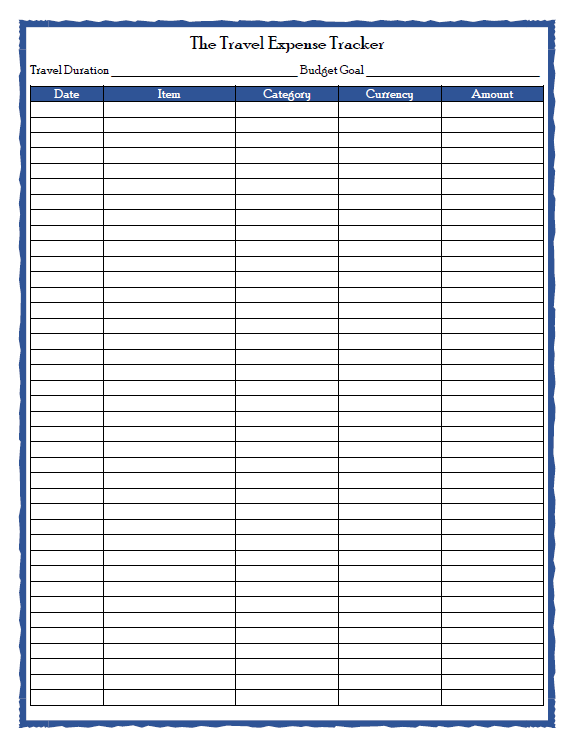 Using the travel expense worksheet can help you stay on track. It helps you keep a running total to help you decide if you need to make some in trip changes to stay on budget.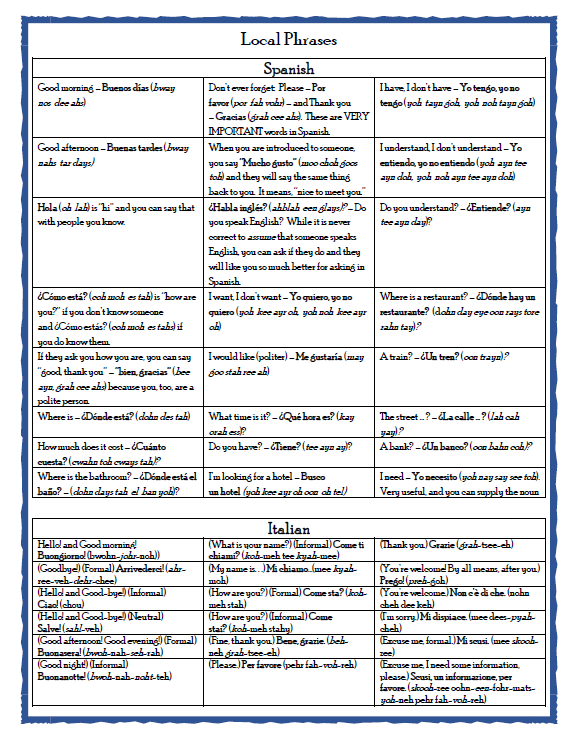 If you are traveling overseas, these simple phrases can be a huge help. While there are apps that can help make translations for you, phone service is not always available. Since you will most likely have the portfolio on hand with you, that means you will have the helpful phrases list with you.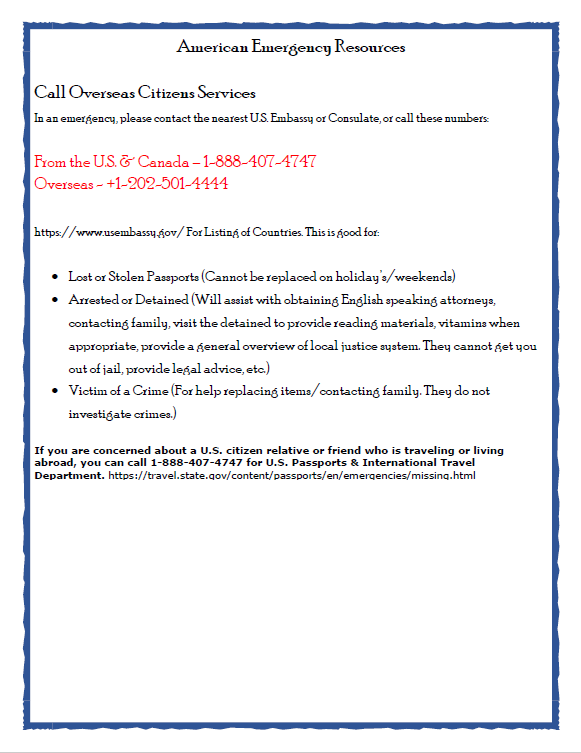 You never know when an emergency will happen. This list of emergency numbers and resources while overseas can be a huge help. While emergencies are stressful, having the resource list already available takes some of the stress from the situation.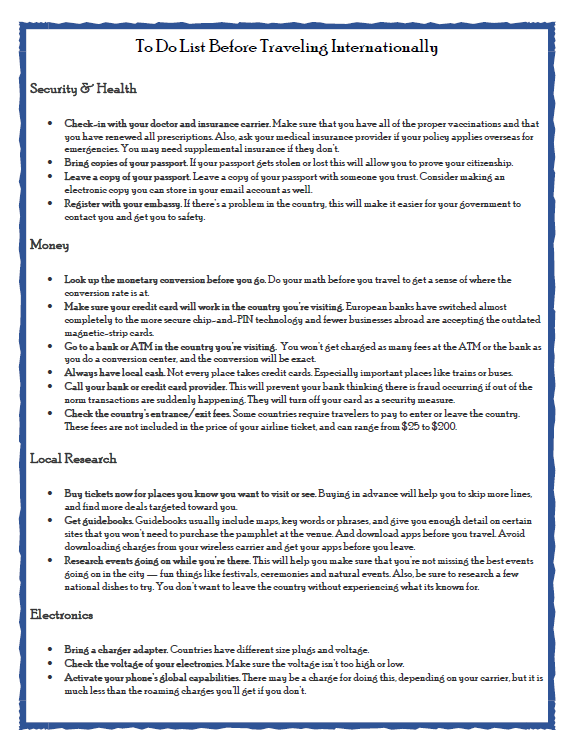 Traveling overseas comes with different challenges. Whether you have traveled overseas many times or it is your first time, having an overseas travel checklist can make it easier to stay focused and on top of what needs to be done.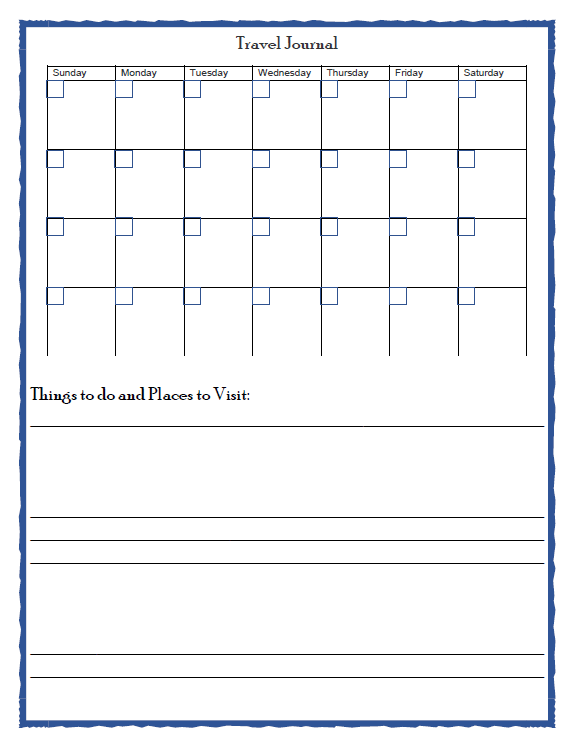 Using a calendar helps you to know what you are doing on what day. Use this calendar in order to keep track of what you are doing on what day.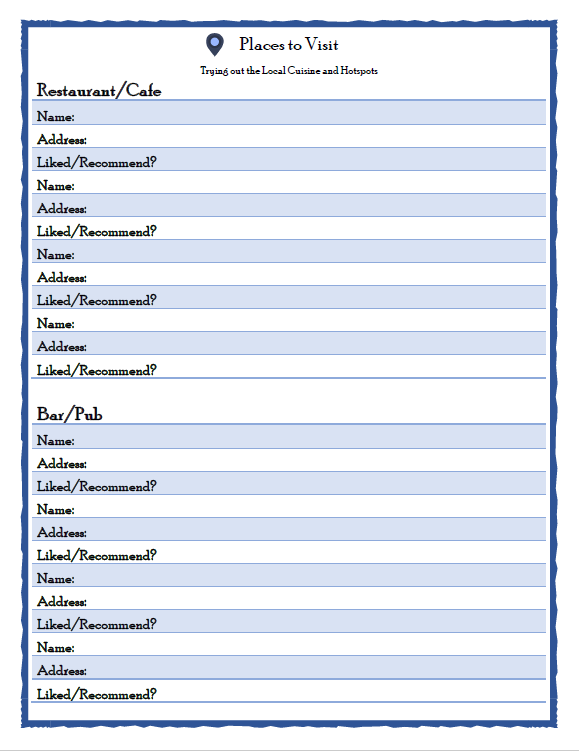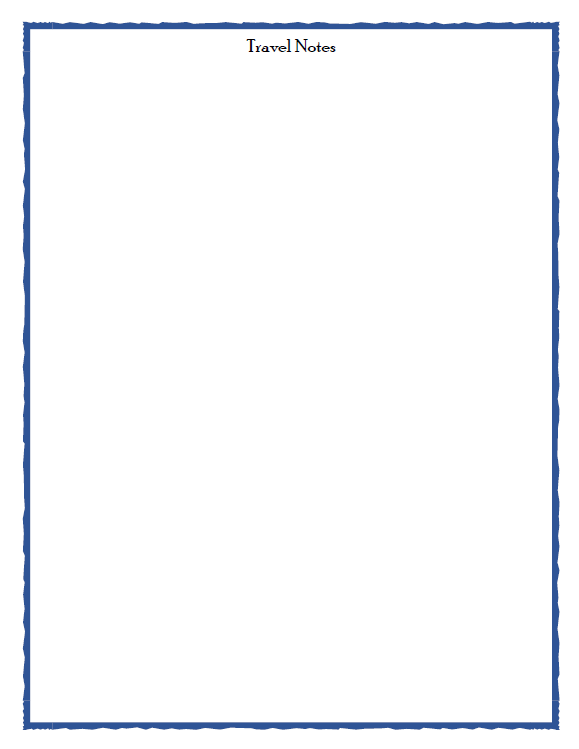 Want to remember something for the trip? Want to remember something for after the trip. Use the travel note pages as a way to keep track of anything that is not already listed on the other pages.
Planning your next trip? Download the FREE travel organizer printable to make planning your next trip easier. Filled with great #travel ideas.
Click To Tweet
Get the FREE Printable 14 Page Travel Organizer in PDF form.