This post contains affiliate links. If you buy something from them, I earn a small percentage that helps keep The Spring Mount 6 Pack running.
I received samples of Peeps. All thoughts are my own.
So it is a few days before Valentine's Day, and you find out you need to make some adorable and special cupcakes for Valentine's Day. Maybe you are short on time, or maybe you are creatively challenged in the baking department. Or maybe you want to sugar the kids up extra well, since they are not at your house. Whatever the case maybe, I have a great idea for you.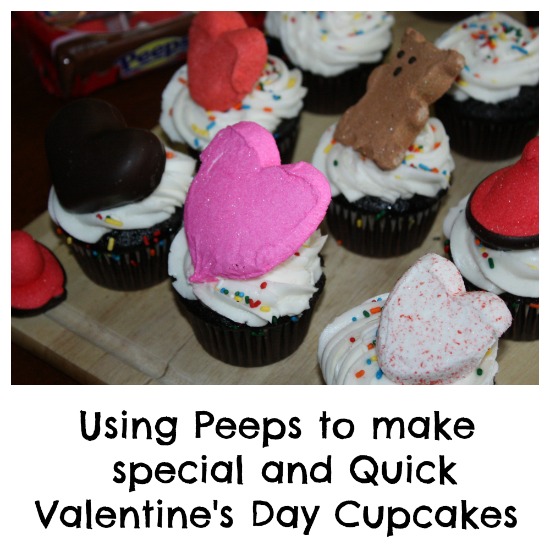 Head out to your local store and get some Valentine's Day Peeps. Kids love the marshmellow goodness and the Valentine's themed Peeps are just stinking cute.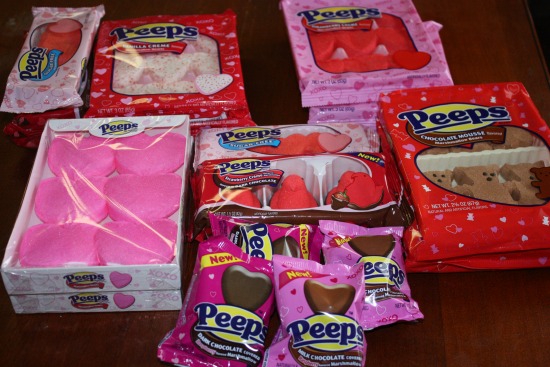 There are lots of Peeps to choose from. Cute teddy bear, classic hearts in all red, white with red speckles, Chocolate covered hearts, even a classic Peep shape sporting a red look with a chocolate covered bottom.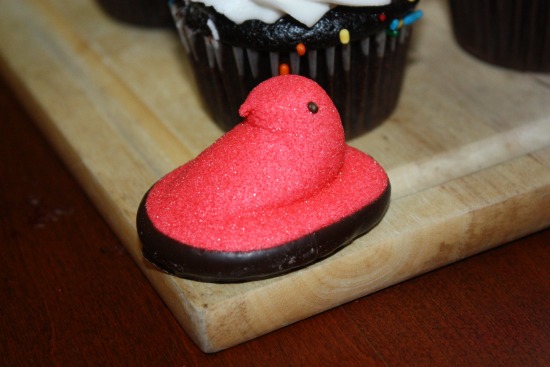 To create a special Valentine's Day Cupcake ready for a party or just a special treat, use any cupcakes you like. You can use your favorite recipe, or a box mix, or even buy some store bought ones. Add a bit of icing to the top to hold the Peeps in place. And then add you favorite Peeps to the top.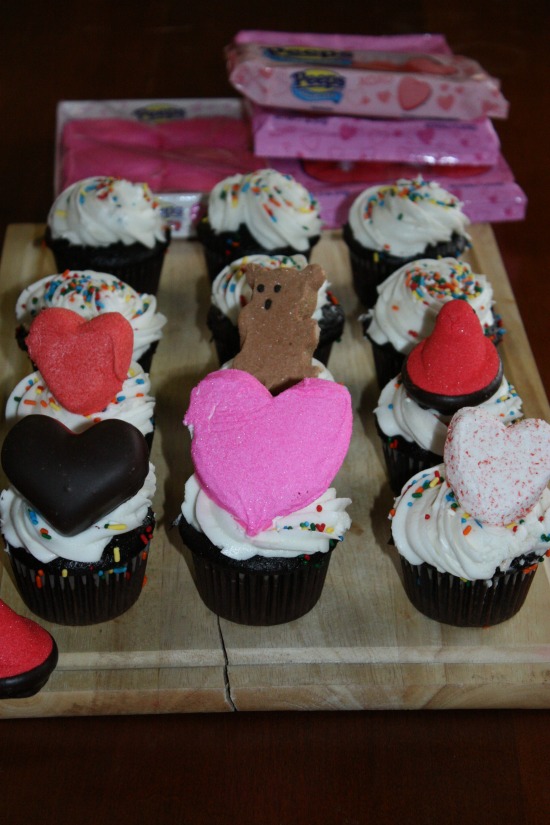 It instantly adds fun and makes them extra special. And a bonus, it makes it look like you spend a ton of time on your Valentine's Day treat, when really it was decorated in minutes.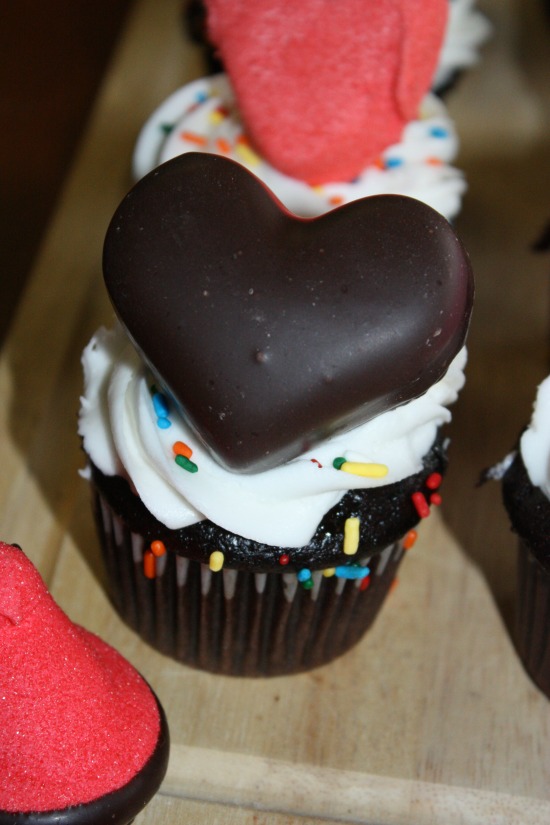 The only thing you are going to have to worry about is having enough cupcakes for everyone.