Trick or treat! It's Halloween, and that means it's time for some fun with Halloween I Spy printables! It can be a little tricky to find the right Halloween activities for kids. But we have you covered with this post of free printable I Spy puzzles. They're perfect for a spooky family night in, or as a classroom party activity. Just grab your printer and start printing away!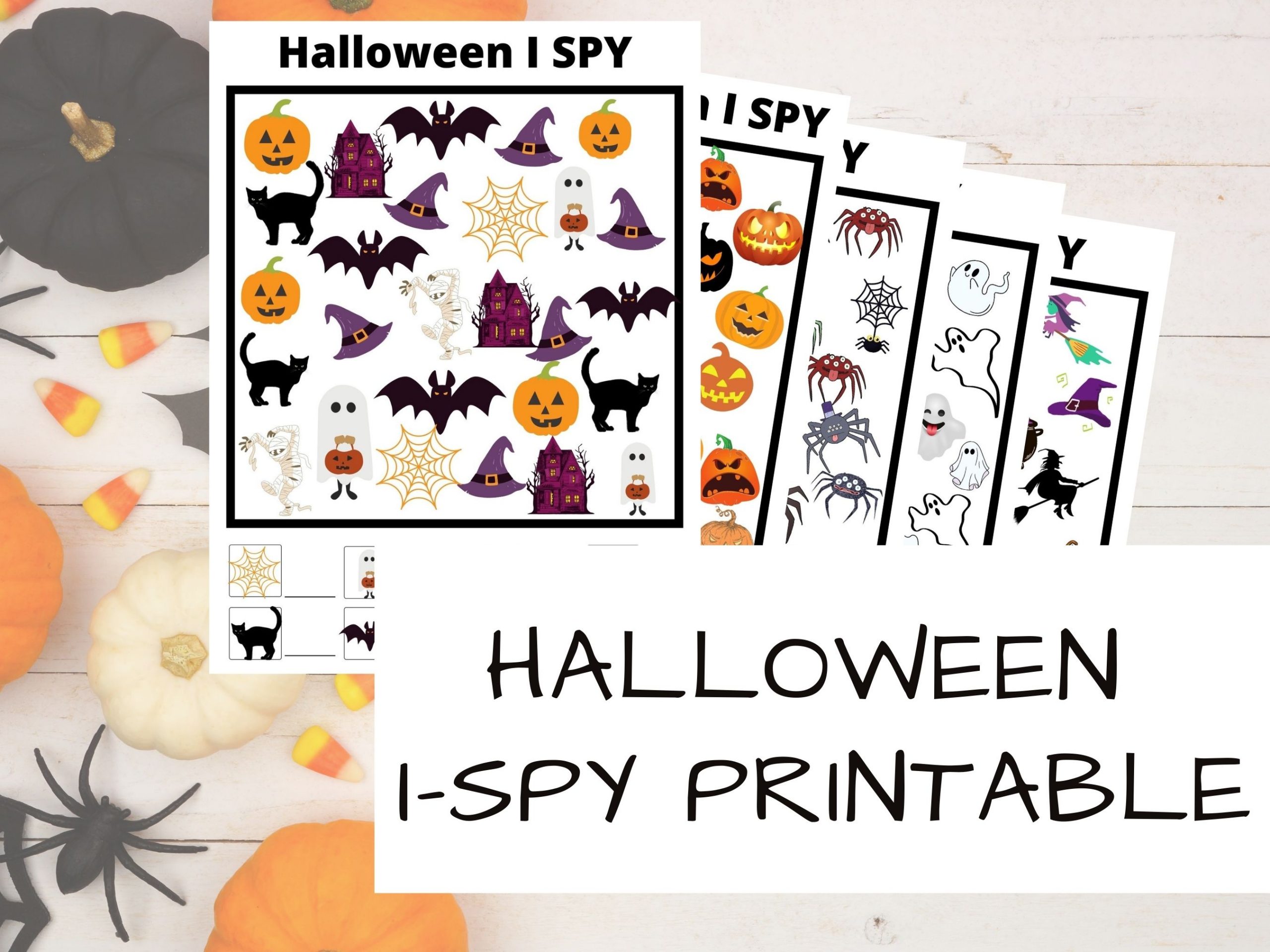 Instagram is one of my favorite places to be. Join us as we share our Perfectly Imperfect Life with recipes, crafts, parenting, and fun! Be sure to check out our stories for real-time fun!
Halloween I Spy Printables for Kids
It's that time of year again! Kids are getting excited to dress up in their favorite costumes, carving pumpkins with spooky faces, and eating lots of candy. But the most anticipated day of all is October 31st—or Halloween! This annual holiday is celebrated by people all over the world with celebrations big and small. From the kids who go trick-or-treating on the block to families who host elaborate costume contests for their pets, there are plenty of ways to get into the spirit this month. To help you celebrate Halloween in style while keeping the kids entertained (and learning while they're at it), we've got some free printable games for you to enjoy too! There are multiple versions of I Spy games for preschoolers, so it's easy to find one that works for your little ghosts and goblins. You can download these games from our website, print them out, and then get busy playing with the kids. These games are a great way to keep kids busy during a party or while waiting for trick-or-treating, and they're also fun for parents to play with their little monsters at home.
What is an I Spy Printable
I Spy printables are pages that the kids will see an image that tells them which pictures they are going to count. Start with the first picture and then the kids will count how many there are of that image. Then they will write the number down in the spot. Then kids will do the next image and the next image. This is how the kids will finish the Halloween I Spy page.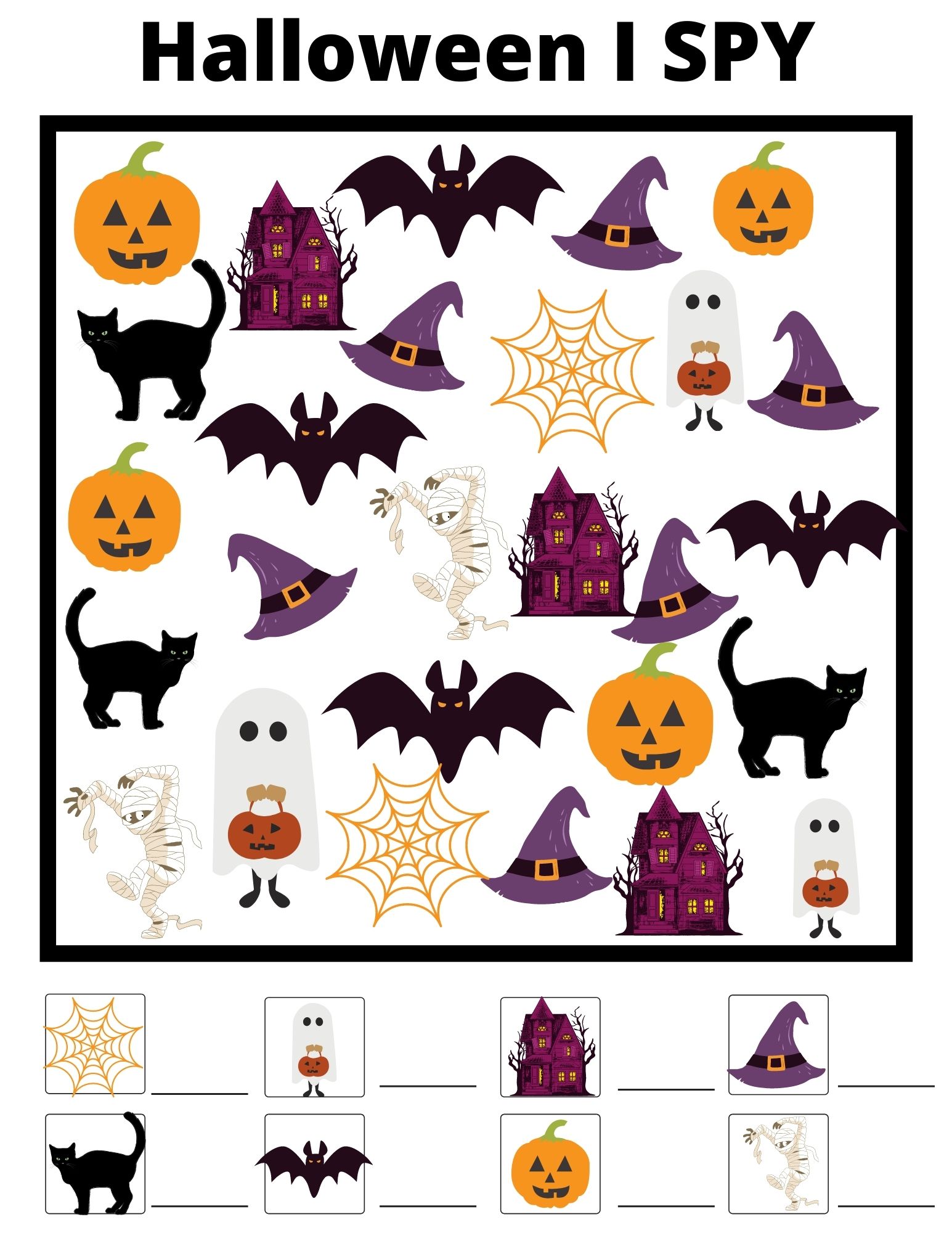 What Halloween Themes are used in These Halloween I Spy
With these 5 printables, each one features a different Halloween idea. The first shee it is a combination of different Halloween icons. You will also find sheets with Jack'o'lanterns, spiders, ghosts, and witches.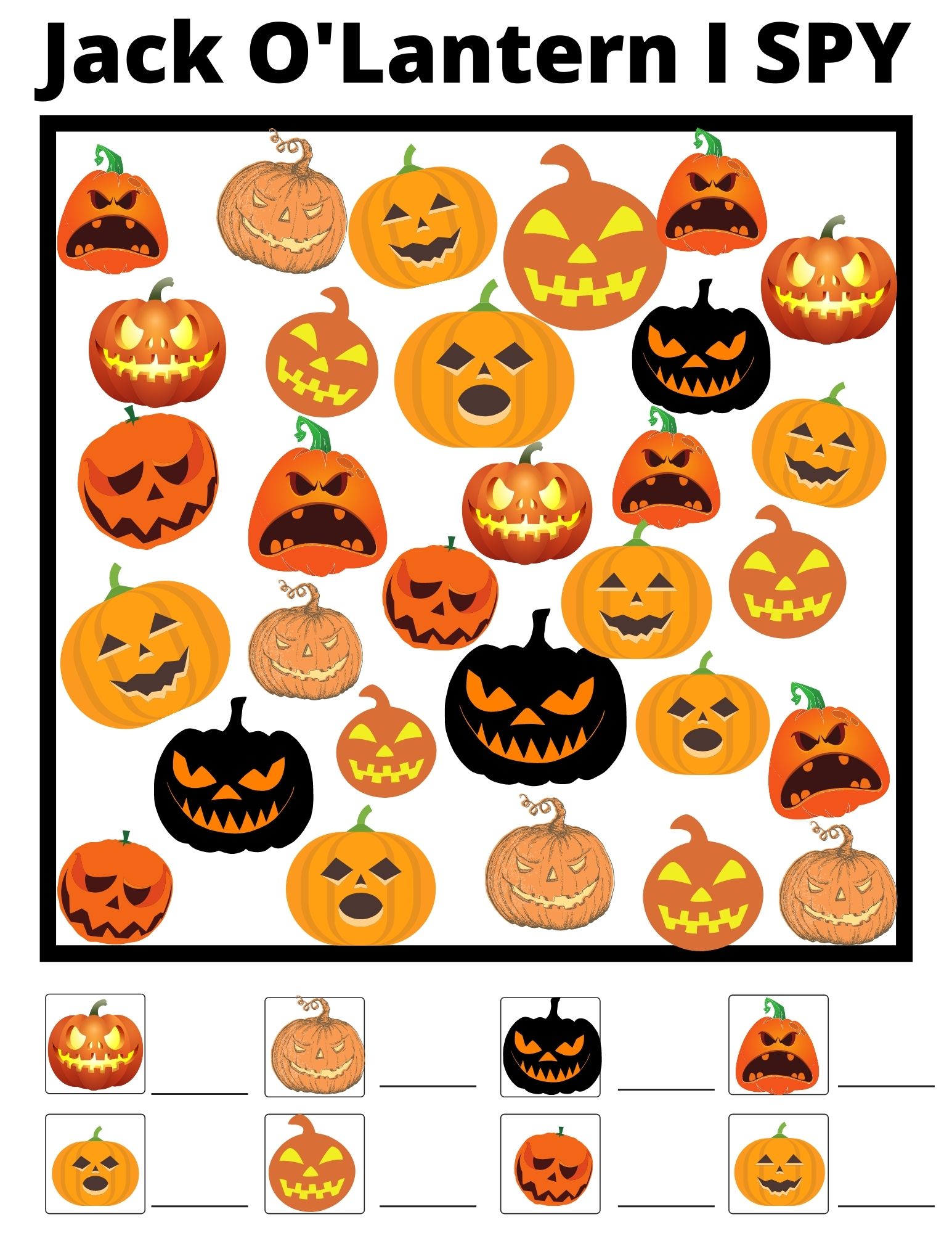 How to Use These Halloween Activities
These printables couldn't be easier to use. Simply download the pages and print them out. Each of the 5 pages offers a different Halloween theme. The kids simply count the images and write the number next to the picture. It is so simple. It is a great counting activity for younger kids and for the older ones who have mastered counting, they will still love finding the images.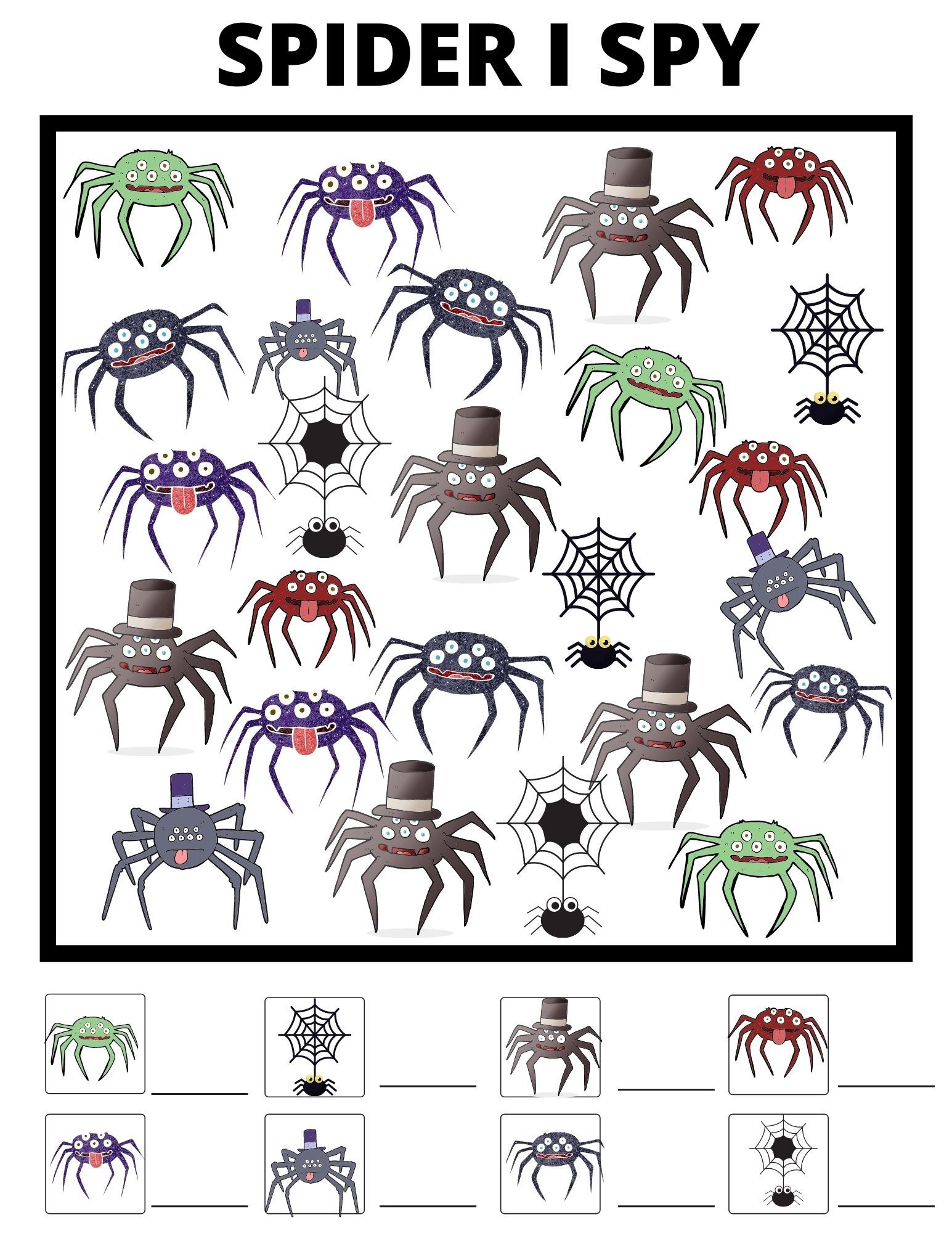 Different Ways to Use Halloween I Spy
There are many ways to use these printables. These Halloween printables can be used as part of homeschooling or as part of a classroom activity. Kids can work on them as busy work or as a way to keep them entertained during down time.
After you have printed out the I Spy Printables, you can place them in page protectors and store them in a binder. If the kids use dry erase markers, you can reuse the pages again and again. This is great if you are making a Halloween activity binder or area. It is also great if you just want to be able to use the pages over and over again.
For older kids, use these Halloween I Spy printables as a game. Since they already know their counting and their number writing, you can do a Ready Set Go game to see who can find all of the answers first. Play best out of 5.
Another thing that you can do with the older kids, in addition to having the kids use the pages as a beat each other or beat the clock type of game is to have the kids write a total at the end. After the page is done and each of the images have been found, have the kids add the numbers together. Kids can either count all of the images or have them add the totals together. This will give the grand total of how many images there are total.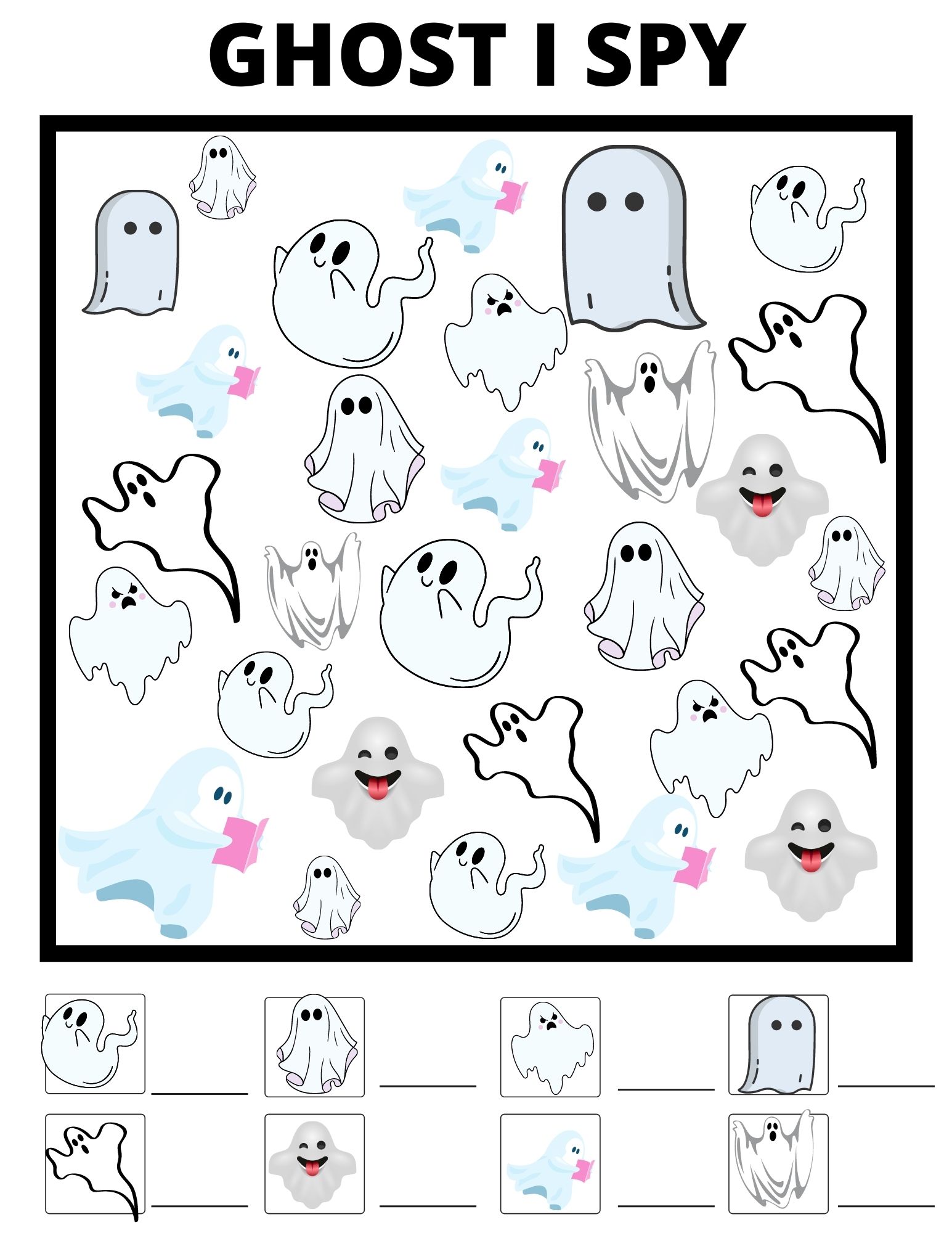 How to Print The Free Halloween Activity pages
You will need to download the PDF of the images. Once you have saved the PDF, you can simply print off all or some of the pages. Once you have printed the Halloween activity sheets, you are ready to use.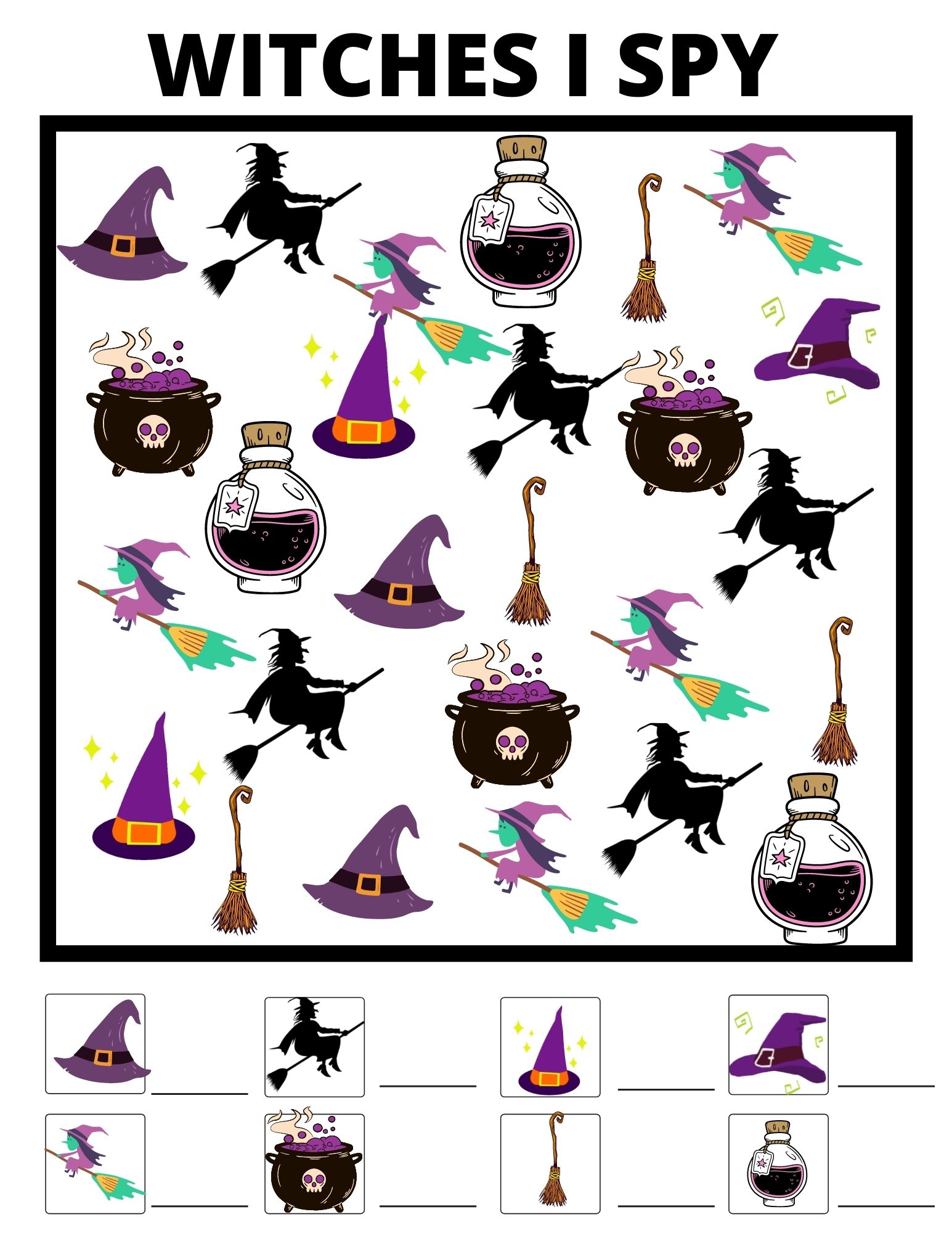 Join Our Easy Budget Crafts Group to get even more great ideas and connect with others who love to craft.
What You Need
Printer
Paper
Pencil, Pen, Crayons or Marker
Optional- Page protectors and dry erase markers
How to Print
Click the image file above and download the printable.
Print one or all of the pages.
Let the kids get counting
Are you on Facebook? We are too. Join us as we share our Perfectly Imperfect Life with recipes, crafts, parenting, and fun!