I was given tickets to SuperCross Live at MetLife for pre show promotion. I was not obligated to write another post. All thoughts are my own.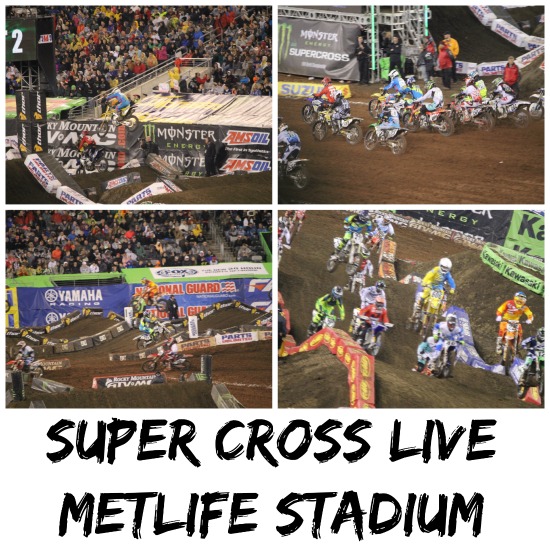 Last weekend I had the fun of going to my first ever SuperCross Live at the MetLife Stadium. I have never really watched SuperCross before but I am always up for something new and after I saw the You Tube videos, I knew it was something that I wanted to see.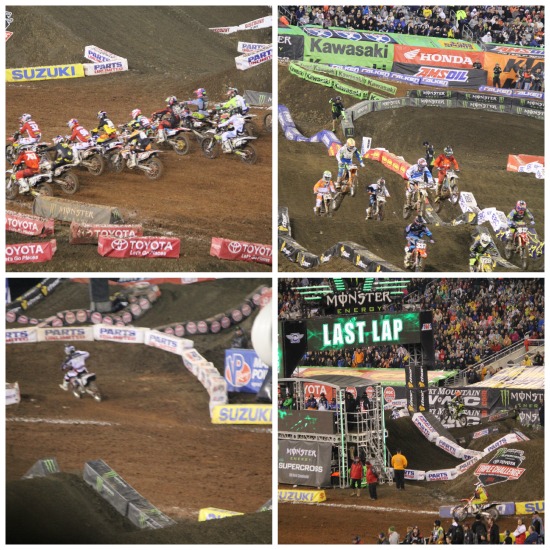 These guys, on these dirt bike type motorcycles, are crazy. They are racing around this dirt track, going very fast, and jumping over these hills. I was in complete shock at just how high these guys could get.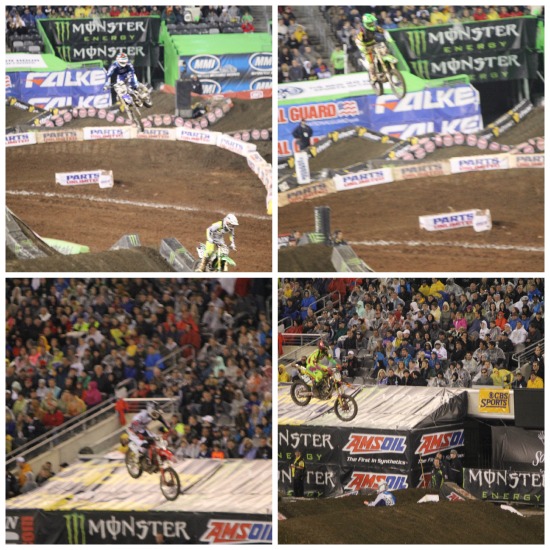 Even for people who are not really into bikes or racing will get excited and charged by the energy in the area. Even my 4-year-old was stoked. The kids oohed and ahhed with every new jump and every race start.We didn't know any of the racers, but we quickly found our favorites and were rooting just as much as any long time fan.
If you get the opportunity to go to a SuperCross Live race, there is one left in this season in Las Vegas, I highly recommend that you check it out. Don't let the fact that you have never followed the sport before or that you are not a gear head make you think you wouldn't enjoy it. Everything is very different when you are there in person.