This post contains affiliate links. If you buy something from them, I earn a small percentage that helps keep The Spring Mount 6 Pack running.
This is a Sponsored post written by me on behalf of Hunt's® for SocialSpark. All opinions are 100% mine.
Weeknight around here is insane. Most days we are on the cheer field or running kids from one place to another. I am always looking for something that I can get prepped and on the table fast, that isn't processed, "from a box food". When I can get healthy and fast at the same time, I am a happy mom.
The best way to start a meal that is quick and healthy is to start with Hunt's® tomatoes. Hunt's® cans all of their tomato for the diced, stewed, and whole varieties within hours of picking them. They use FlashSteam®, which is a proprietary, natural peeling method using steam from hot water, to peel the tomatoes. It is similar to how tomatoes are peeled at home before they are canned. I know that the Hunt's® tomato products are 100% natural, with no artificial preservatives.
Hunt's® makes it easy to find yummy tasting meals that use high quality ingredients when you visit Hunts.com. Hunt's® has teamed up with Kraft® for a second year to create 12 new signature recipes featuring Hunt's® canned tomatoes and Kraft® Parmesan Cheese. The new recipes include things like Weeknight Mini Meatloaves, Nacho Macaroni and Cheese Bake, Slow Cooker Mushroom Spinach Lasagna and more!
Since October is National Tomato month, now is the perfect time to try out any of Hunt's® recipes. We really enjoyed the Italian Sausage Stuffed Zucchini the other night. They are ready for the table in about 30 minutes.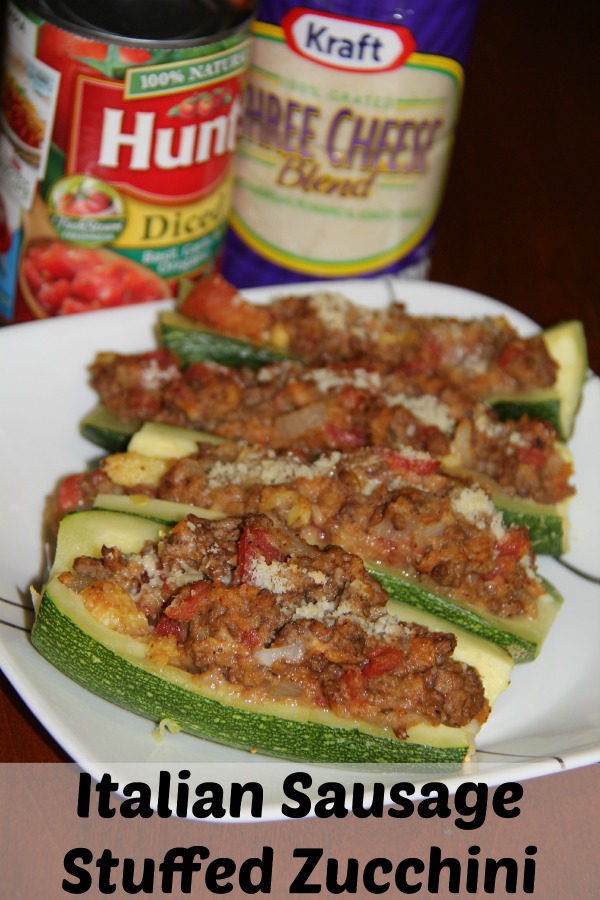 Italian Sausage Stuffed Zucchini
Ingredients
Italian Sausage Stuffed Zucchini
PAM® Original No-Stick Cooking Spray
2 medium zucchini, each cut in half lengthwise
6 ounces Italian turkey sausage
1/2 cup chopped onion
1 can (14.5 oz each) Hunt's® Diced Tomatoes with Basil, Garlic and Oregano, drained
1 cup panko bread crumbs
1/4 cup Egg Beaters® Original
2 tablespoons Kraft® Grated Parmesan Cheese
My younger kids do not always love when I make these with Italian sausage so we often times make them with ground beef instead.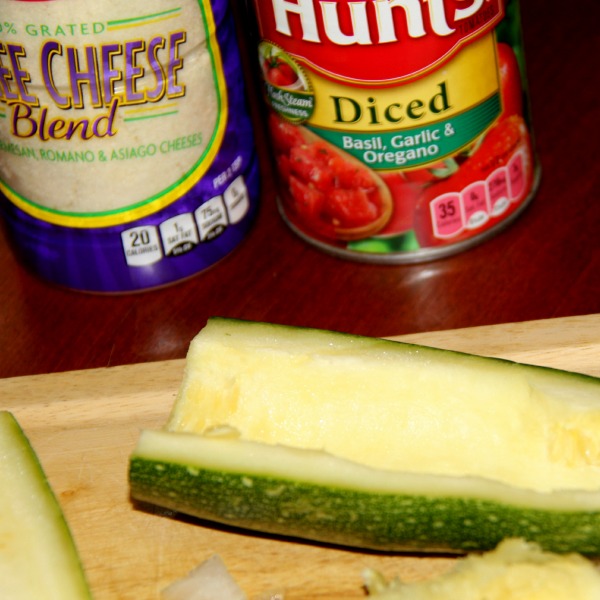 Cut each of the zucchini in half and scoop the pulp from each zucchini half, leaving 1/4-inch shells. Save the pulp.
Microwave the zucchini halfs, scoop side down, in the microwave for 4 minutes.
Cook sausage, or ground beef, in medium skillet over medium-high heat until crumbled and no longer pink, stirring occasionally. Set aside once it is cooked through.
Cook onion and reserved zucchini in skillet about 5 minutes or until onion and zucchini are lightly browned and softened. Stir in drained tomatoes, cooked meat and the bread crumbs.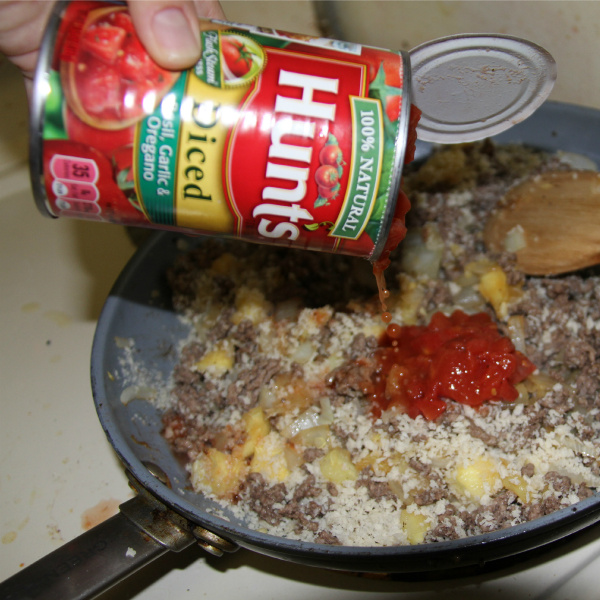 Remove from heat. The let it cool for about 5 minutes.
Stir in Egg Beaters. Spoon the filling into zucchini shells.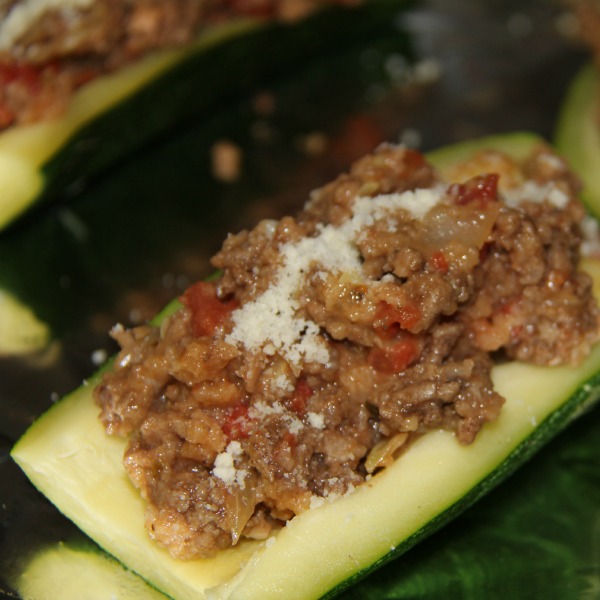 Sprinkle the top with cheese. Bake 10 minutes or until cheese begins to brown.
You can easily connect with Hunt's® through social media: Hunt's® Facebook, Hunt's® Twitter, and Hunt's® Pinterest.
Also, coming up on October 29th, there will be a fun Hunt's Twitter party. The party will be from 12pm-1pm. You can find the official rules here
Be sure to RSVP to be able to win some of the great prizes.