People think it is the funniest thing in my house to see my 7-year-old chomping down on peppers. She loves them and she has been that way since she was 2. So does my 13-year-old and my 18-year-old. So much so, it is hard for me to even get a pepper strip when they are all around. The girls will actually ask if they can cut up a pepper for snack. I am certainly not complaining. So it comes as no surprise that my family loves stuffed peppers.
This stuffed pepper recipes is a little bit of a twist on the traditional stuffed peppers recipes. It has more of an Italian flare to it.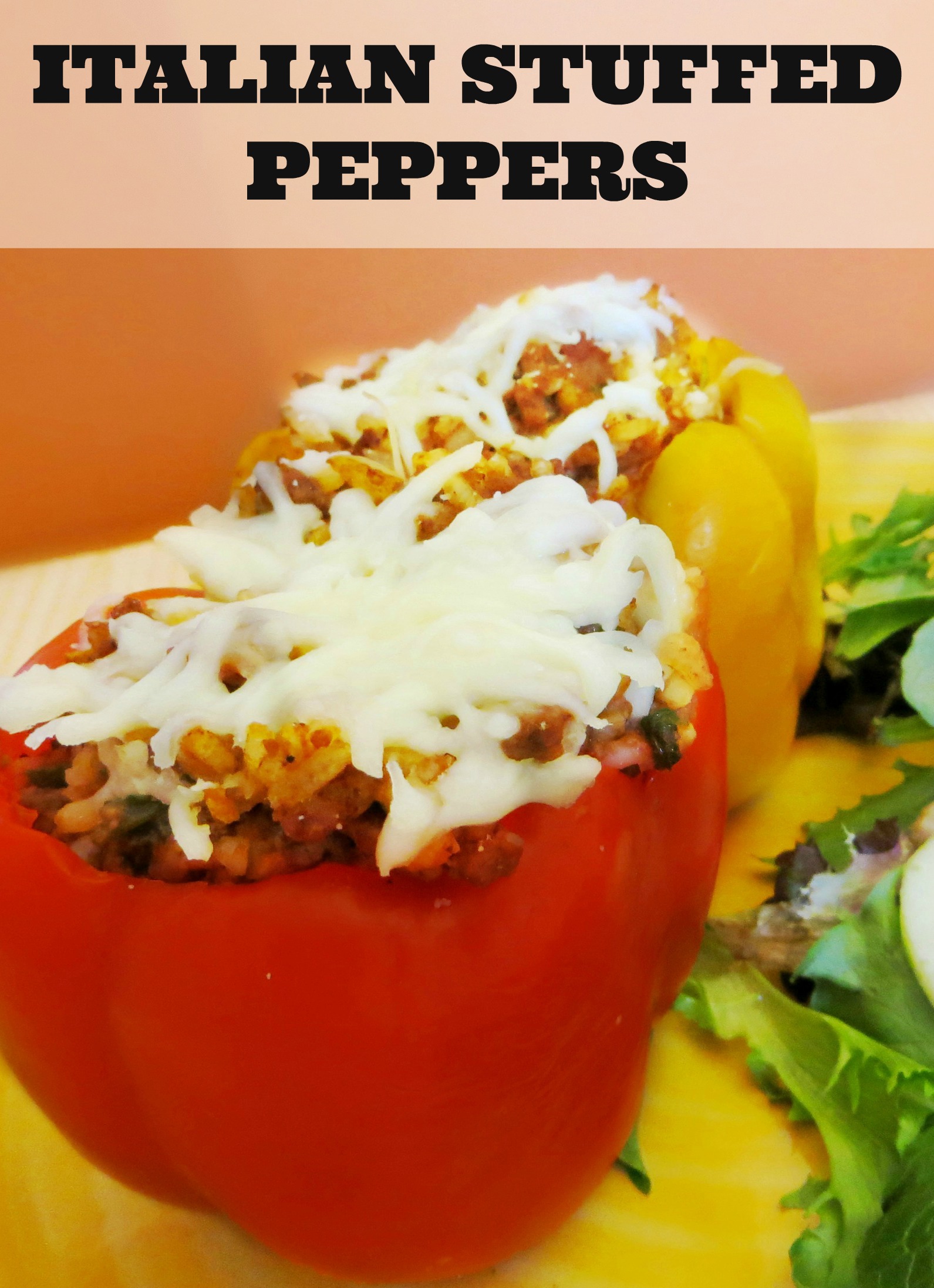 ITALIAN STUFFED PEPPERS (Makes 6)
Ingredients:
6 bell peppers, tops cut away and seeds removed
½ cup finely chopped green bell pepper
2 tablespoons of vegetable oil
1 cup diced onion
1 pound ground beef
1 tablespoon minced garlic
¼ cup finely chopped fresh parsley leaves
¾ teaspoon salt
½ teaspoon ground black pepper
Pinch of red pepper flakes
2 cups cooked white rice
1 8 oz can of tomato sauce
Optional: Add shredded mozzarella or Parmesan cheese on top before baking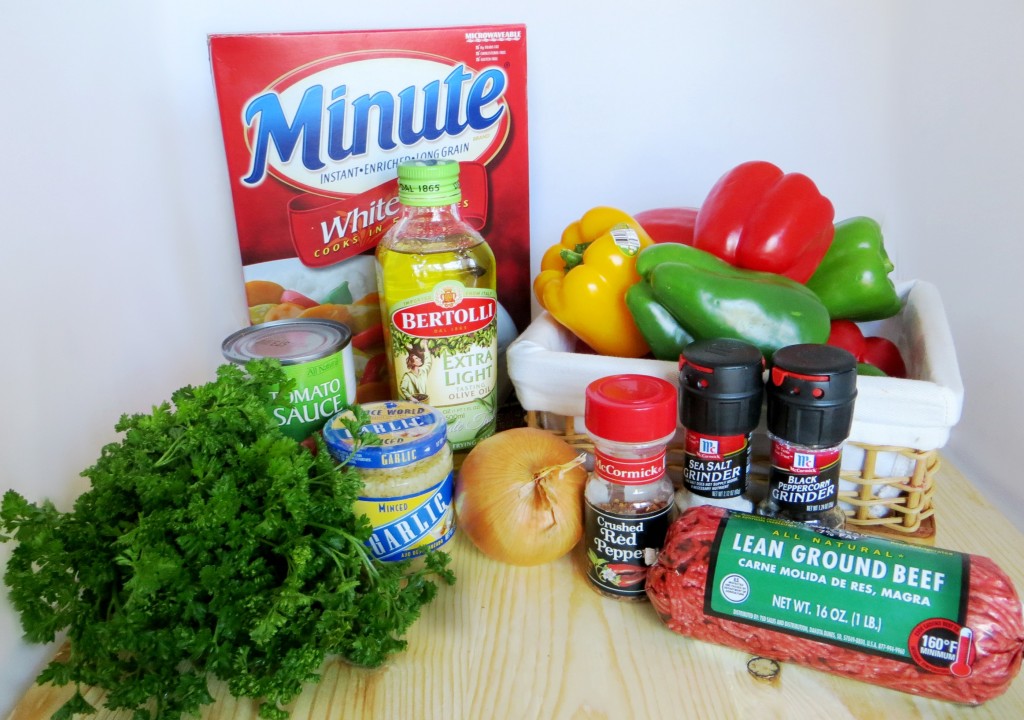 Directions:
1. Preheat the oven to 350 degrees F.
2. In a large pot of boiling water, parboil the peppers for 3 minutes. Remove and let dry on paper towels.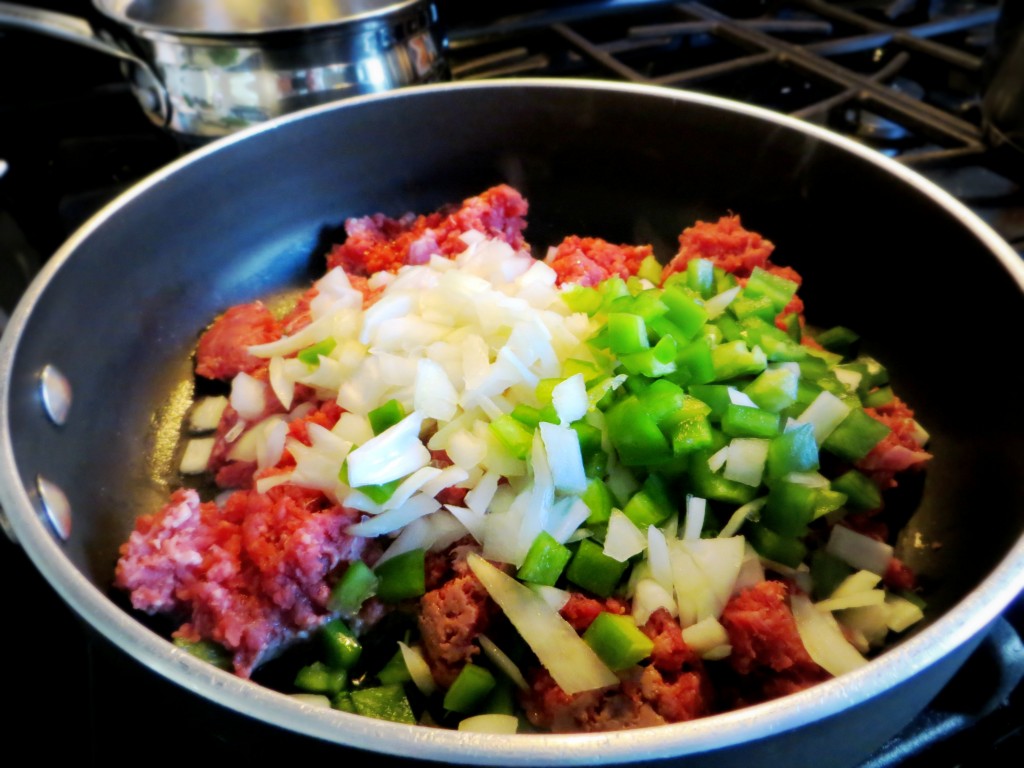 3. In a large skillet, heat the oil over medium-high heat. Add the beef, onions and chopped bell peppers. Cook for 3 minutes, and add garlic, parsley, salt, black pepper, and pepper flakes. Continue cooking until the meat is browned, stirring with a heavy wooden spoon to break up the lumps. Add the rice and tomato sauce and stir well. Remove from the heat and adjust the seasoning, to taste.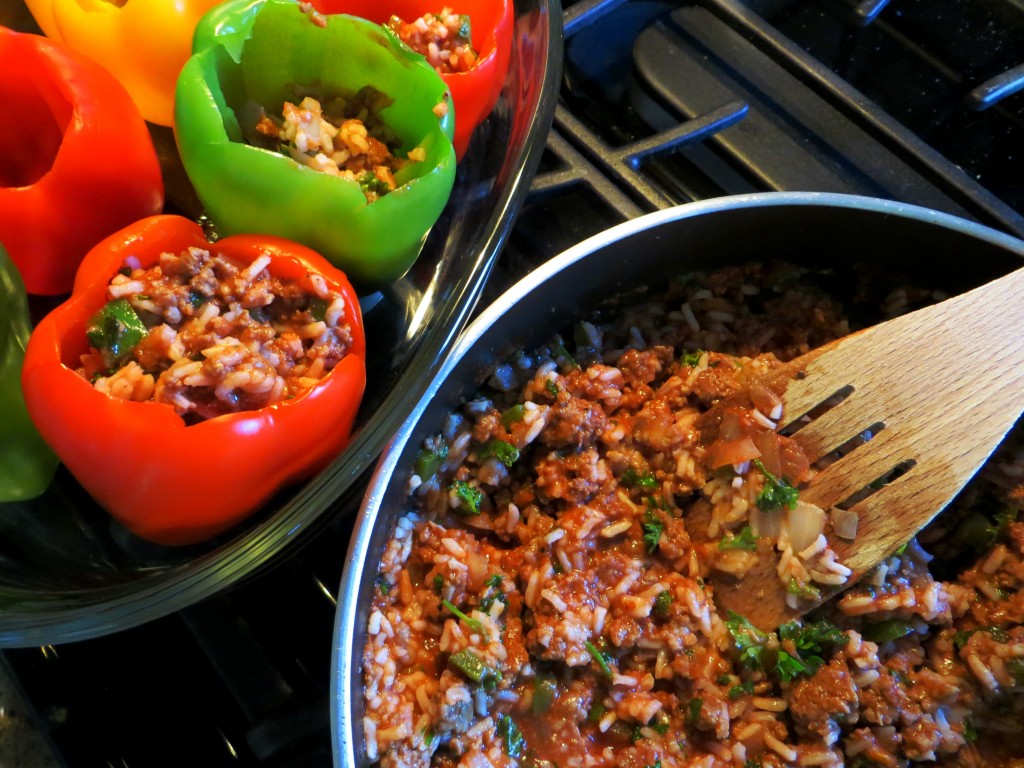 4. Pour enough water into a baking dish to just cover the bottom, about 1/8-inch deep. Stuff the bell peppers with the mixture and place in the baking dish. Bake for 25 to 30 minutes.
5. Remove from the oven and let rest for 10 minutes before serving.