I love fruity drinks. When we are planning on sitting by the pool and relaxing, a fruity drink is a nice addition. If you are looking for a fun twist on a traditional Pina Colada, a Kinky Pina Colada is a nice change of pace. Kinky is a flavored vodka that has tropical and berry flavors. It is a fun way to change up the traditional fruity drink.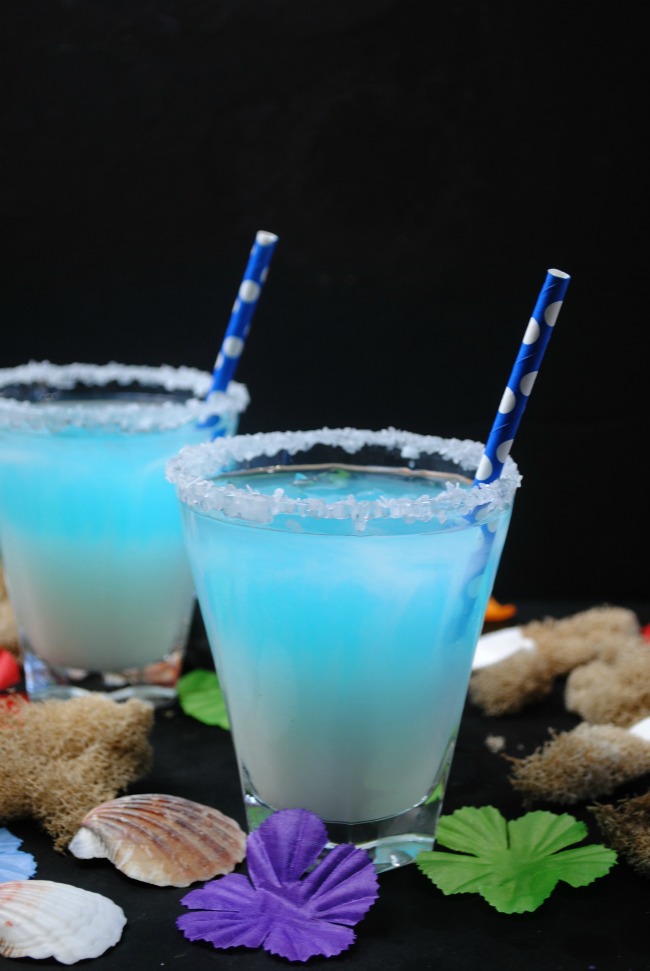 Love Recipes? Join our Facebook Group, The Best Must Try Recipes, Easy Delicious Recipes for Everyone
Serving size 1 8oz Cocktail Glasses
Ingredients
TIP: I prefer to shop online for everything. I am always busy and can't always get to the store. Worst still is when I finally get to the store and they don't have what I am looking for, I get very annoyed. Click the links above to order these products.
How to Make Kinky Pina Colada
Decorating your glasses: using two appetizer plates pour out the white sanding sugar on one and simple syrup on the other
Take your glassware and dip the rims in the simple syrup and then the white sanding sugar and set to the side
Fill your glasses with ice 3/4 of the way full
The make the first layer.
In a bar shaker glass, add the rum and the drink mix. Shake to combine
Pour in your Pina Colada mix to the 1/2 way point
Top off with Kinky liquor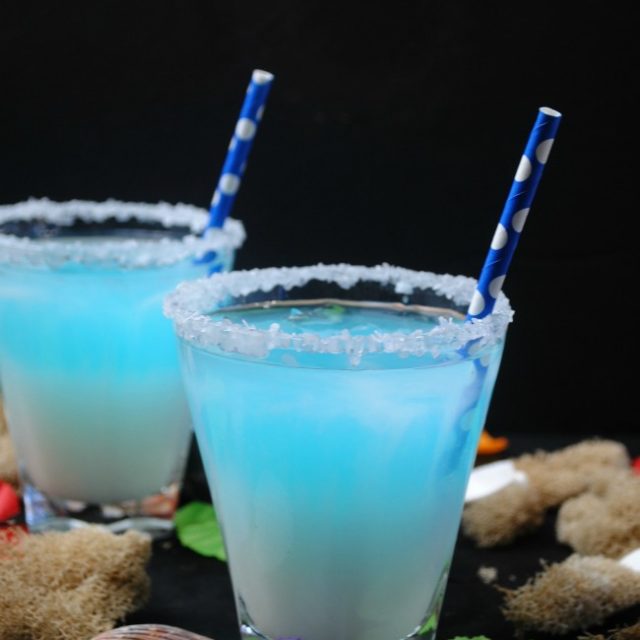 Kinky Pina Colada
Looking for a twist on a Pina Colada? Try a traditional Pina Colada with berry flavors. Fruity drinks are perfect for hot summer days.
Ingredients
Serving size 1 8oz Cocktail Glasses

1

oz

Malibu rum

4

oz

Kinky liquor

2

oz

Pina Colada Mix

Ice

White Sanding sugar

Pretty Blue Straws
Directions
Decorating your glasses: using two appetizer plates pour out the white sanding sugar on one and simple syrup on the other

Take your glassware and dip the rims in the simple syrup and then the white sanding sugar and set to the side

Fill your glasses with ice 3/4 of the way full

The make the first layer.

In a bar shaker glass, add the rum and the drink mix. Shake to combine

Pour in your Pina Colada mix to the 1/2 way point

Top off with Kinky liquor