This post contains affiliate links. If you buy something from them, I earn a small percentage that helps keep The Spring Mount 6 Pack running.
I am a member of the Collective Bias® Social Fabric® Community. This shop has been compensated as part of a social shopper insights study for Collective Bias and their client. #KoolAidBTRtour #shop

We love crafts. It is actually something that ALL of the kids will do. We love all kinds, but we really love to tie dye, well, just about anything. We decided to spend an extremely hot, I meant melt in the street hot, day, together, in the house making some new shirts and bandanas. I had heard of dyeing yarn with Kool-Aid so I figured it should be the same to do Tie Dying with Kool-Aid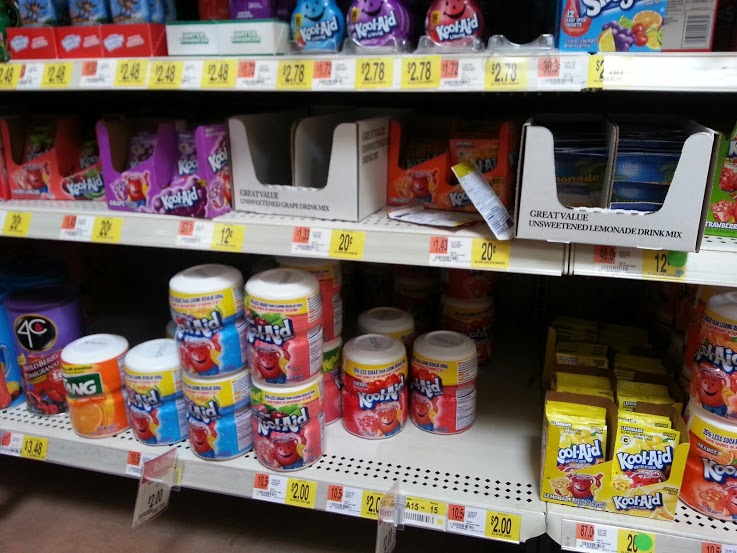 We headed out to Walmart to grab our supplies. The kids were having fun trying to decide what colors they wanted to use for their shirts , and what colors are for Kool-Aid drinks.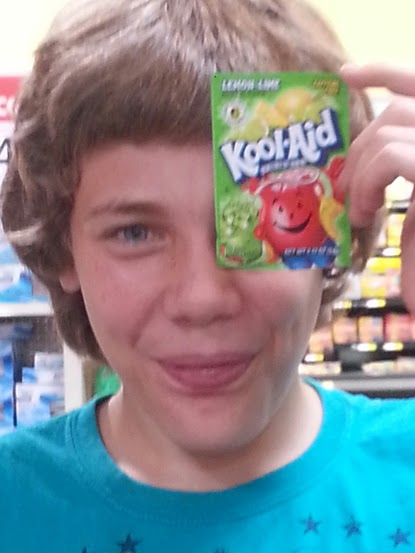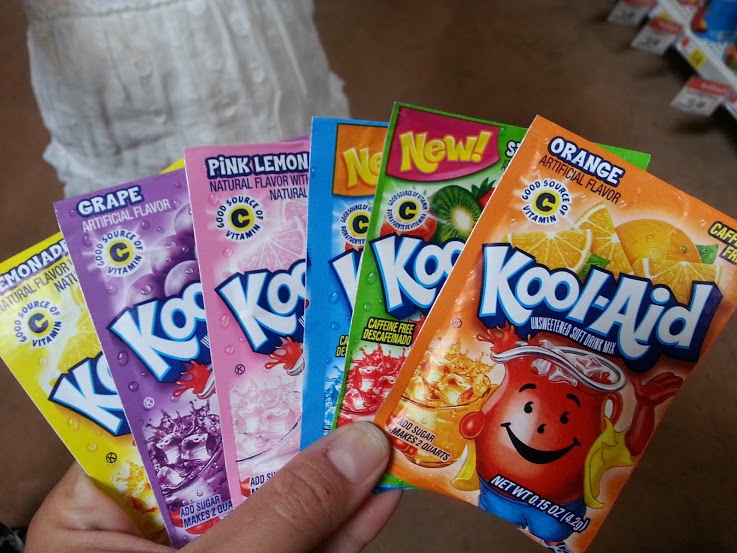 Then we came home and got everything set up.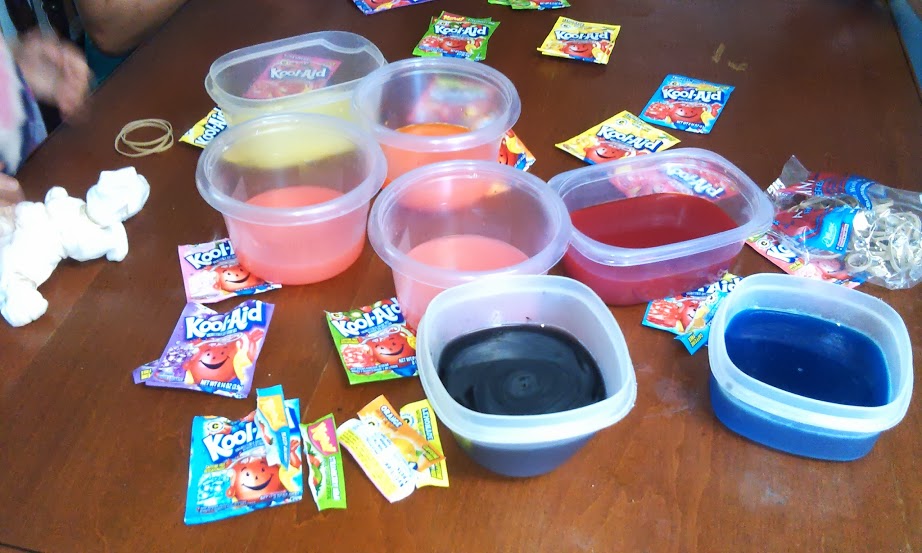 You will need a clean work place. You might want to put something down to protect the area. Remember Kool-Aid stains. Get as many bowls as the colors you are using.
Add in the Kool-Aid packets, about a cup or 2 of hot water. Hot works best. Then add a capful of white vinegar to each bowl.
Take whatever it is that you are tie dying and bunch up sections and then rubber band it. That is what will make your designs.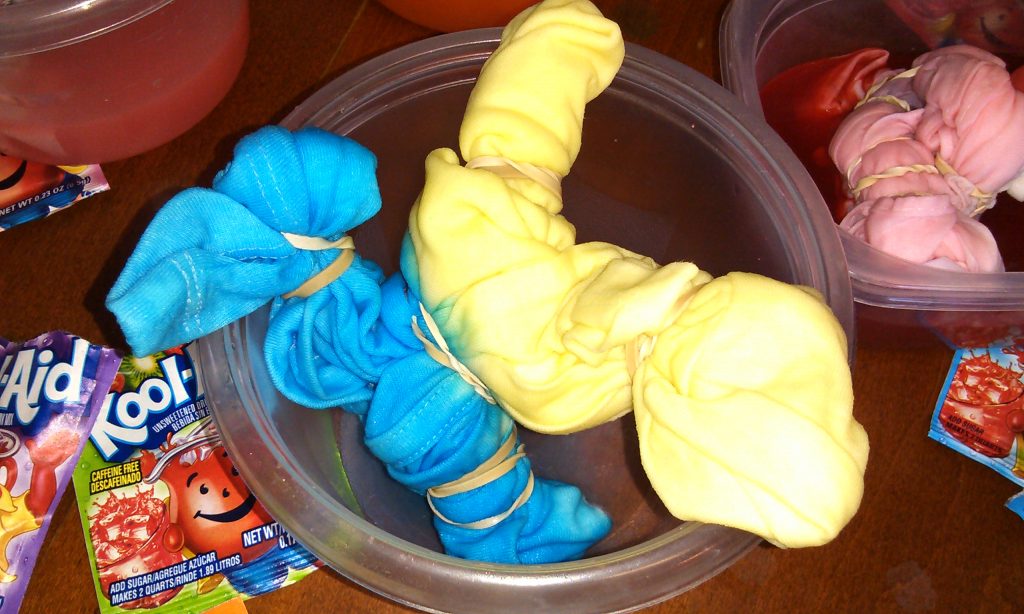 Then add the sections into the Kool-Aid. Flip it and then you can add it in another color. But don't do too many colors or it all gets muddied together.
Put the shirt in a bag and let it set overnight, or longer. The longer it sits, the better color holds. The next day, take it out of the bag, remove all of the rubber bands and wash. Because of the Kool-Aid, I recommend hand washing. Every time I gets washed the colors will fade slightly and it will last longer with the hand washing.
I also recommend using the favors that make for really bright Kool-Aid. Blue worked the best for us, being the brightest. And yellow was awful. Almost impossible to see.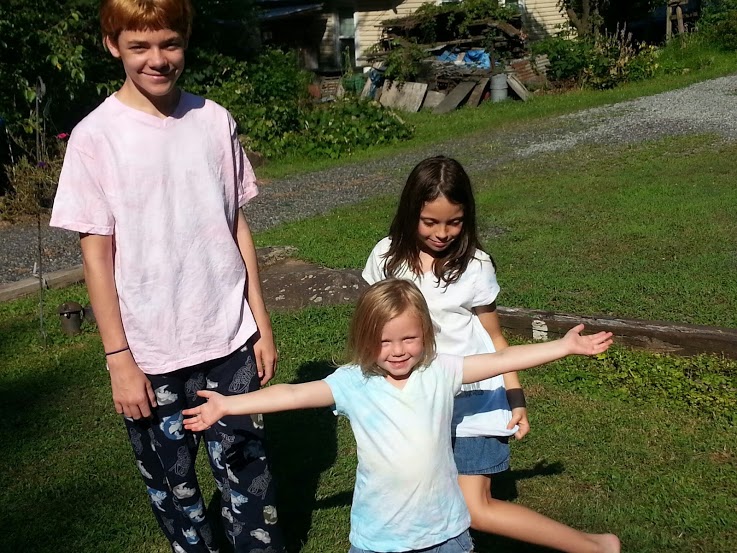 We added some iron-on Big Time Rush decals that we were saving from a cereal box on Serenity's.
Also, when you spend $6 on Kool-Aid products, and use the Shoparoo app, available from iTunes and Google Play, to scan the receipt, you are going to get a great return. First, you are earning money for local schools. You pick a school when you sign up, then earn rewards for that school as you scan the receipts. But you can also get a discount code to use at TicketMaster to use towards a family 4 pack of concert tickets to see Big Time Rush! Get the tickets for $50. That is an amazing deal.
Then if you make a Kool creation like we did, and upload it the Walmart's Summer Creation site,you are entered to win a special Meet and Greet with the Band! Serenity would lose her mind.
So what Kool Creation are you planning to make? Is there someone around you that would love to go see Big Time Rush?
Come by and see our shopping trip and making our shirts on Google Plus.