Being Irish, we are all about St. Patrick's Day. My kids love talking about leprechauns and trying to catch them, whether or not they will bring us some gold and of course, wearing green so that the leprechauns do not pinch them on St. Patrick's Day. This is a super simple and fun craft for the little ones for St. Patty's Day. It takes almost no time to make and the kids will love to play with the puppets afterwards. Besides, what kid doesn't love to have their hand painted and pressed on paper.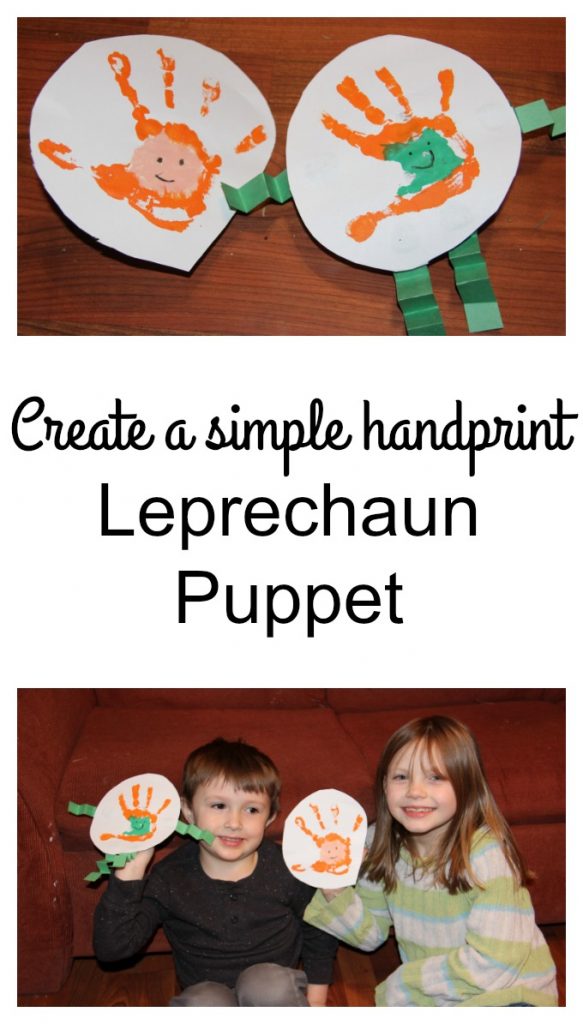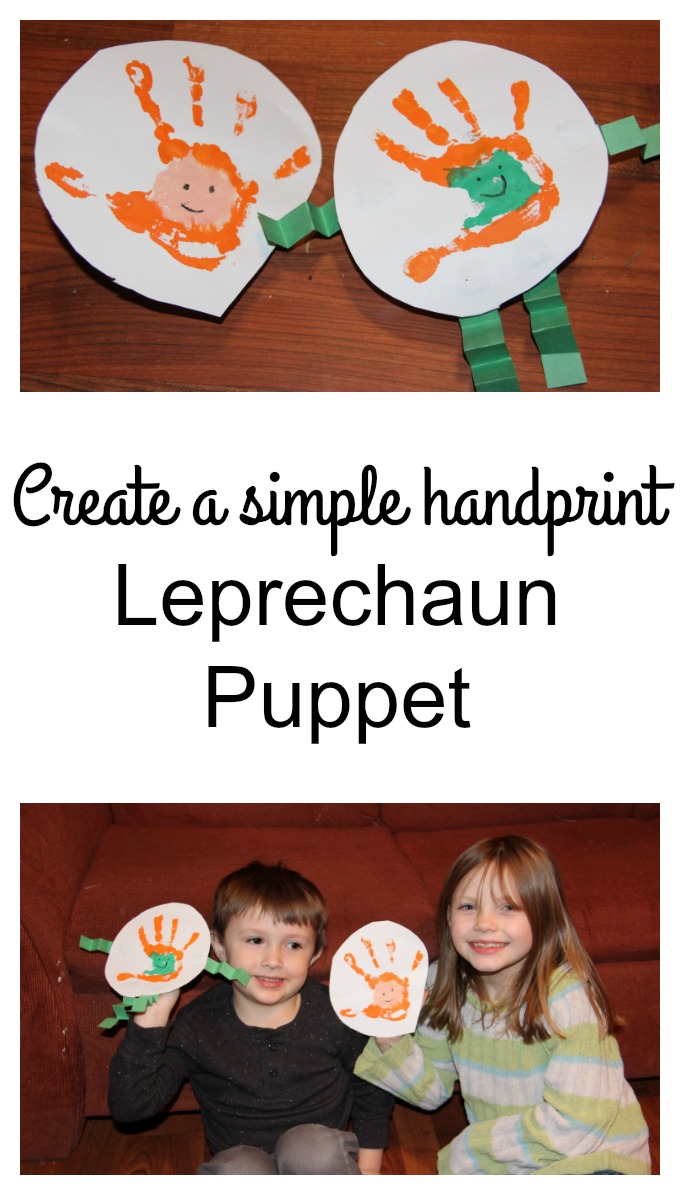 Have you seen our St. Patrick's Day items in the Our Wabi Sabi Life shop? Things like home decor and fun for kids like St. Patrick's Day placemats or scavenger hunt.
What you need:
Paint: green, beige or orange Tip: I use the same paint I use for most of my crafts, so you can use whatever you have on hand. If you need to purchase some new paint, try these paints. I like them because they are kid friendly and non toxic. Plus since it is washable, there is no need to worry about clothing.
toilet paper roll
glue
white and green construction paper Tip: I like this one because it comes with 500 sheets, it is great for all kinds of projects and it is available for Prime shipping so I can get it fast.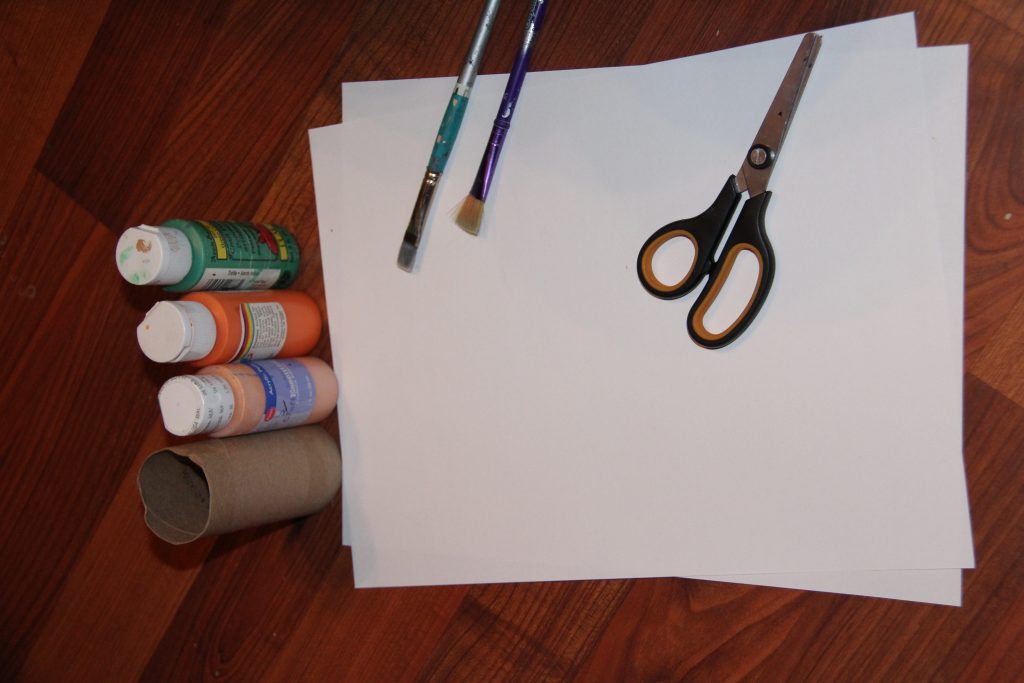 Decide if you want the leprechaun's face to be green or beige. Willow wanted hers beige while Owen wanted his face to green. Once you have decided on the colors, paint middle of the hand to be the face and the top and the bottom to be the hair and the beard.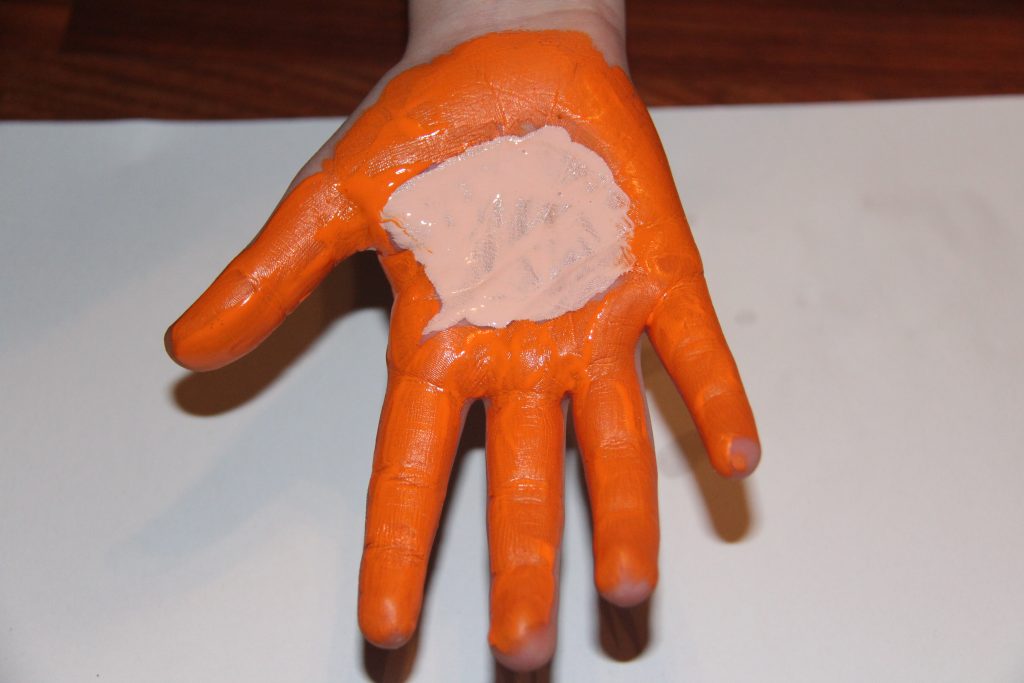 Press the child's hand down on a piece of paper.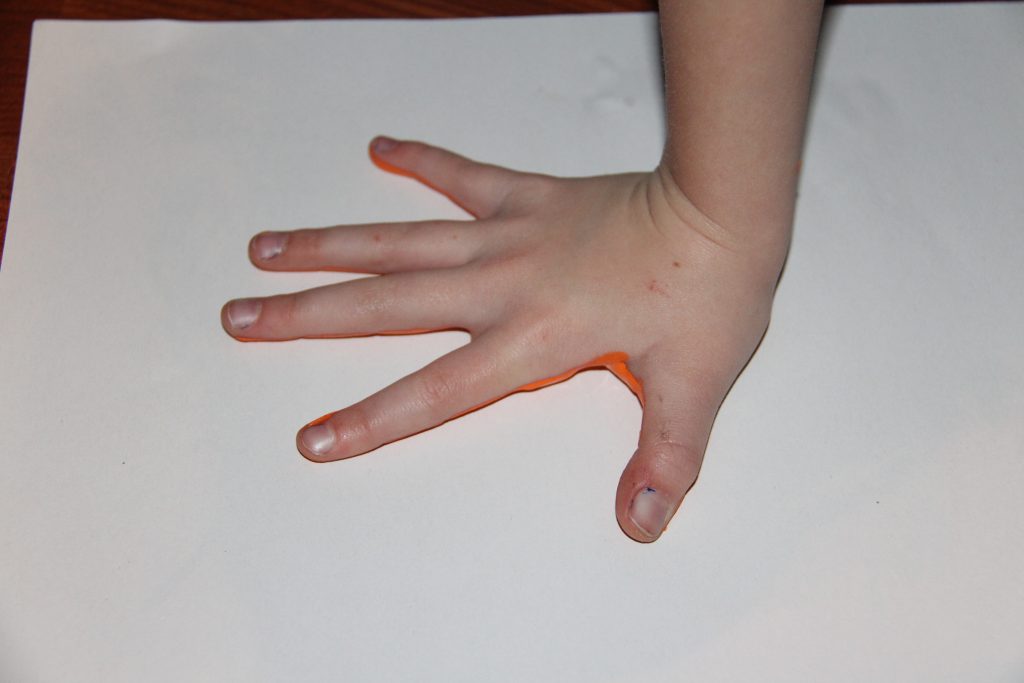 Let the handprints dry. Then just add some black eyes.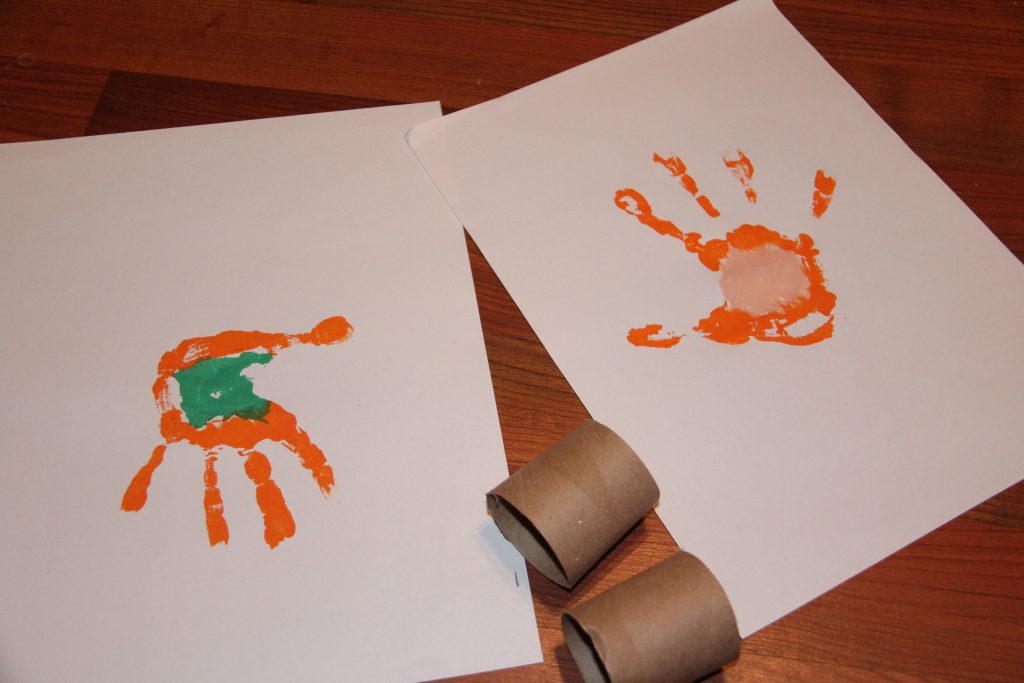 Once everything is dry, have the kids cut out handprints out, into about a circle shape. Then glue them onto toilet paper rolls. I cut my rolls down in half just to make it a bit more manageable for little hands, but this is just a personal choice.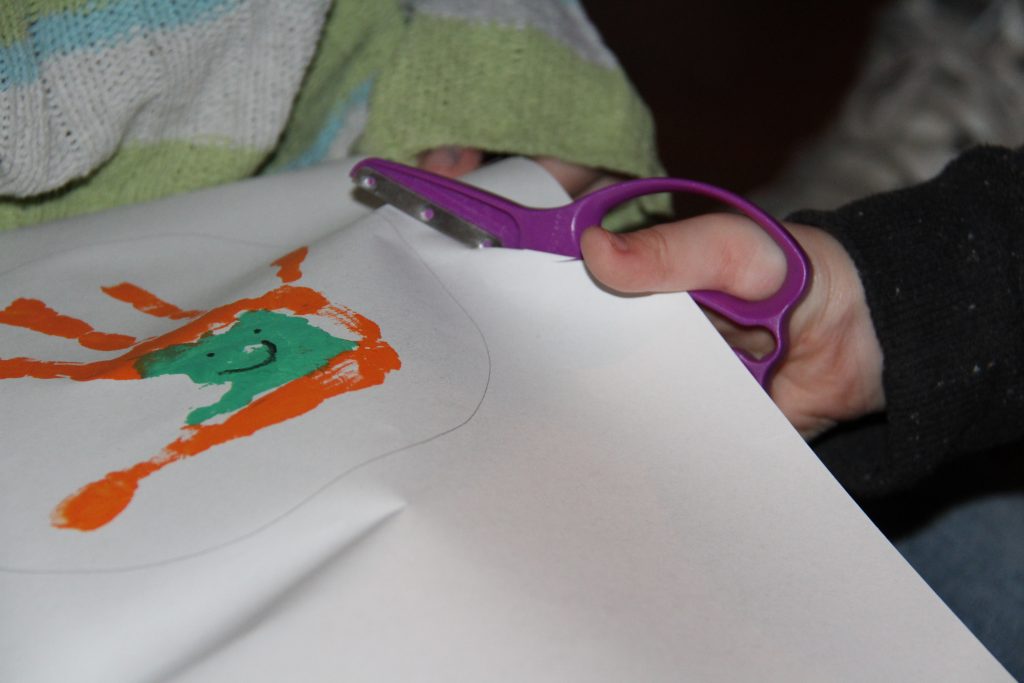 Next you will want to create the arms and the legs for your leprechaun. Cute 3 strips of green construction paper and then fold back and forth to create a fan like fold.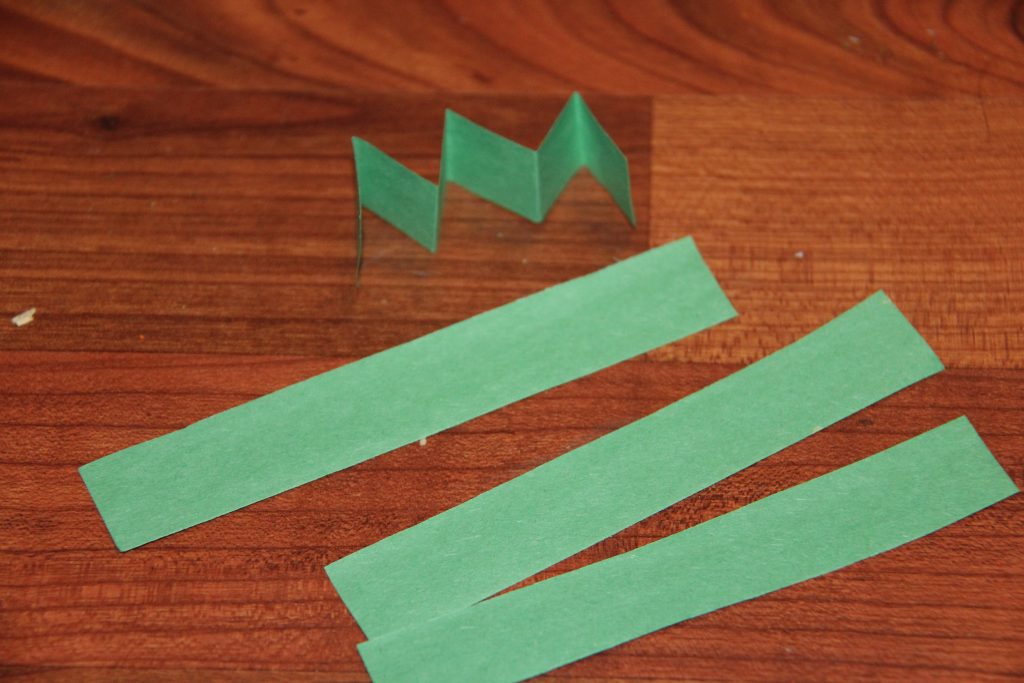 Glue the green paper on in the place of arms and legs.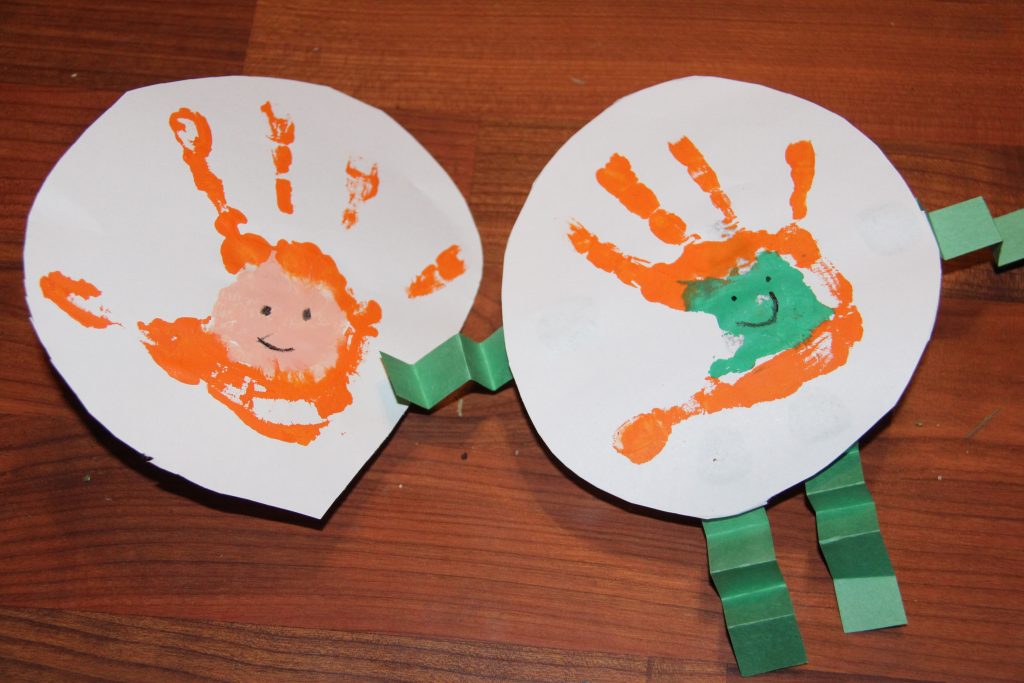 Now the kids can play.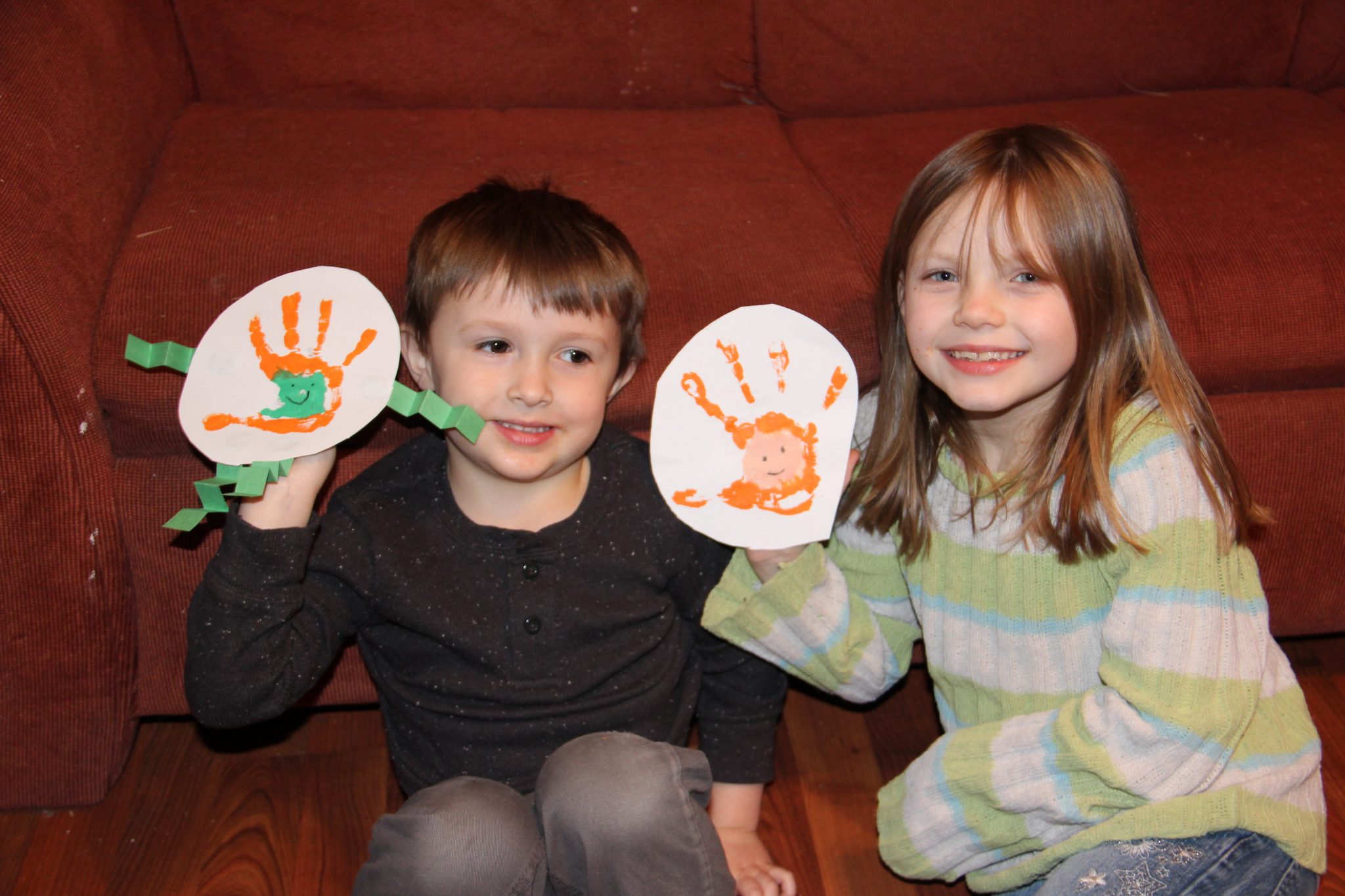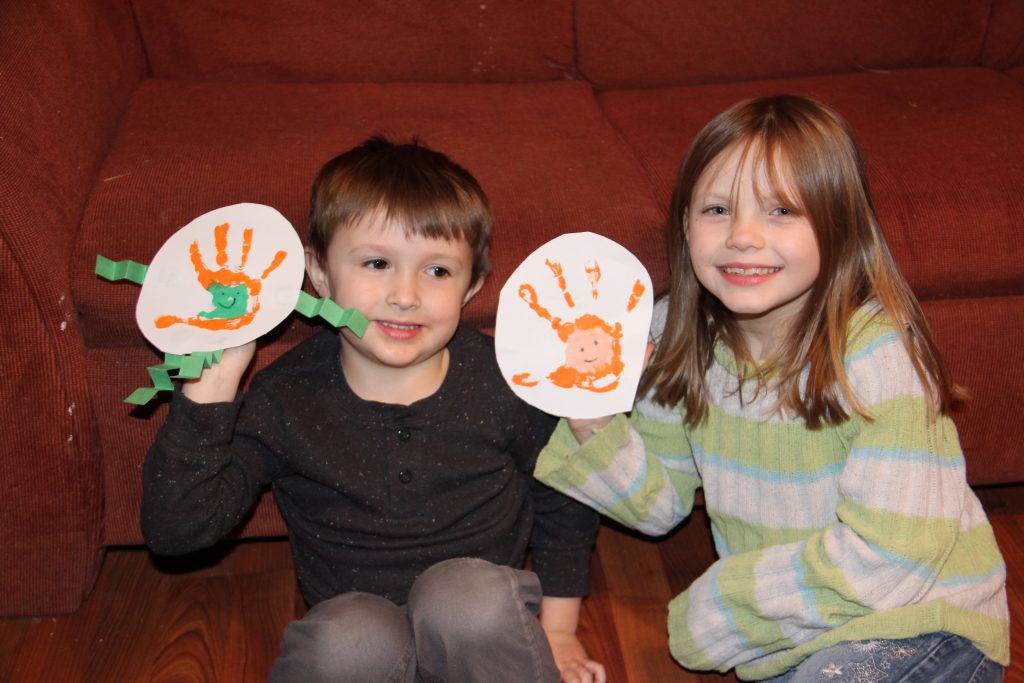 Want to see how far this site has come? This is the first time we did this craft. When I shared it back then, I had no idea what I was doing when it came to pictures. Willow's path of destruction is in the background, and the pictures were teeny tiny on the site. I still love that face though!