This post contains affiliate links. If you buy something from them, I earn a small percentage that helps keep The Spring Mount 6 Pack running.
Since we live in the woods, we have birds everywhere. There are often woodpeckers, cardinal, blue jays, and other very colorful birds eating at the feeders outside my house and in the trees near by. We keep binoculars on the window sill so we can easily get to them to look at the birds. We also take them with us when we go for walks on the trail. The problem is, the kids, especially the girls, really like the binoculars, and often fight over them. I don't really like them playing with them, because they make very expensive toys, since these actually take pictures and add them onto a memory card. So today, we decided to make a pair for Willow.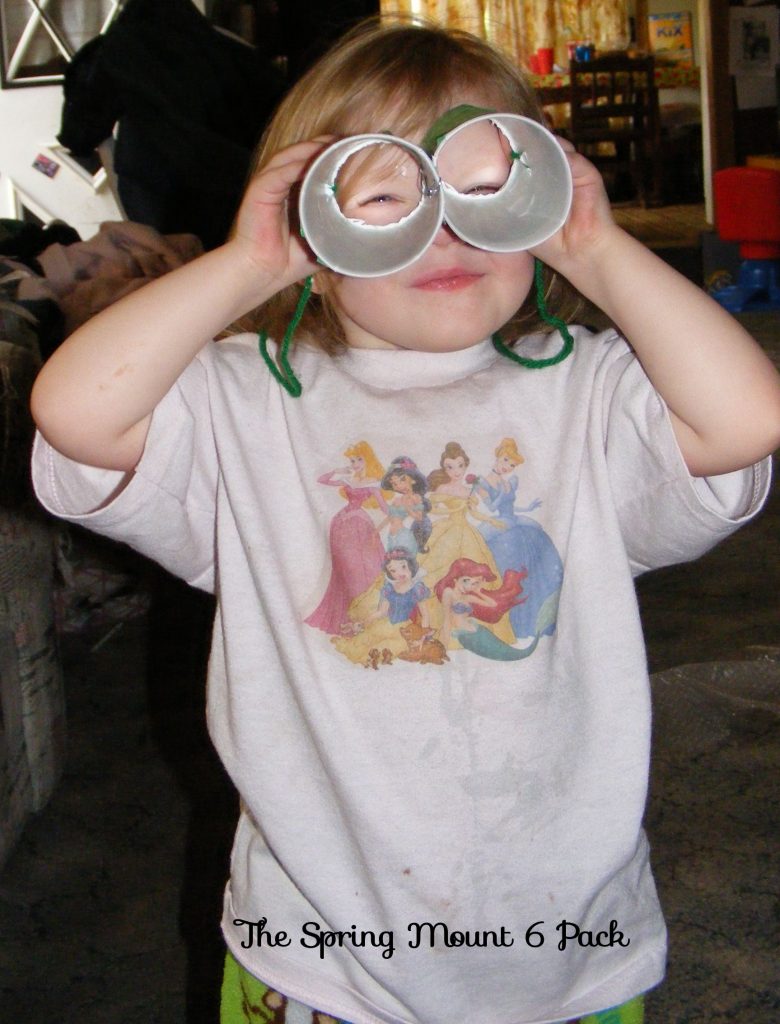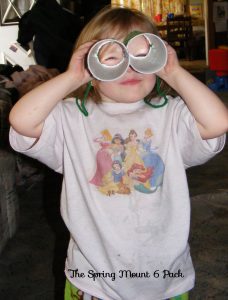 2 dixie cups or other bathroom size type cups. You can also use toilet paper rolls.
construction paper
glue
yarn, if you want a strap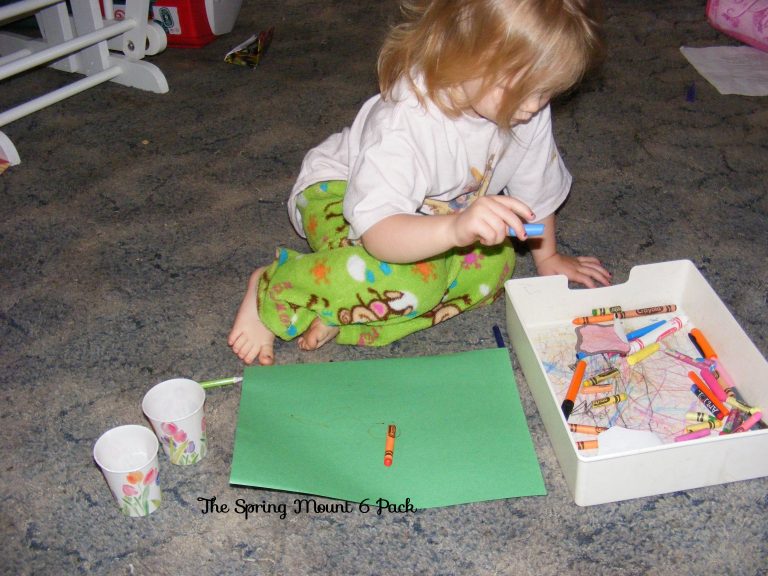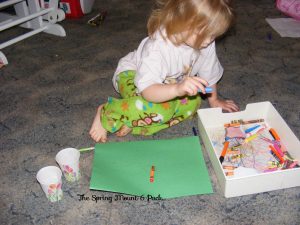 First decorate a piece of paper for the outside of the cups. You don't have to. Your child might want to leave it plain. If you are using the toilet paper rolls, your child can color the rolls themselves.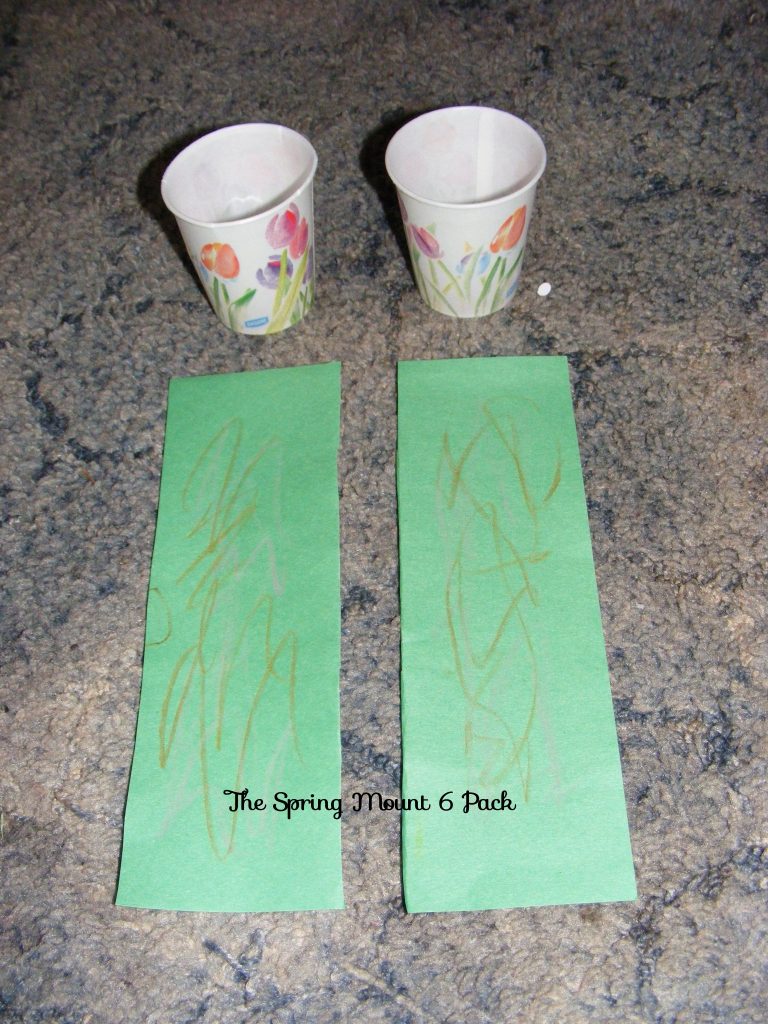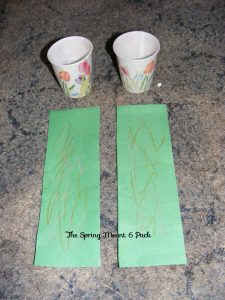 Cut the paper down to fit the size of the cups. Cut a small hole in the bottom of the cup, and let your toddler or preschooler tear out the bottom. You can also cut out the bottom yourself.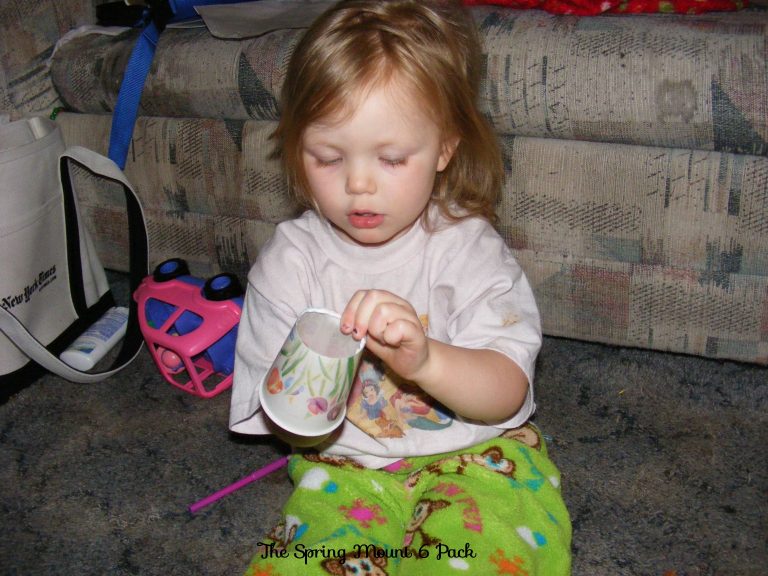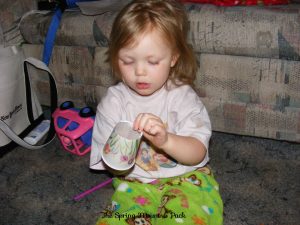 Lay the strip of paper down flat and add some glue onto it. Place the cup on it. Your toddler can then roll the cup over the paper and glue the cup onto the paper.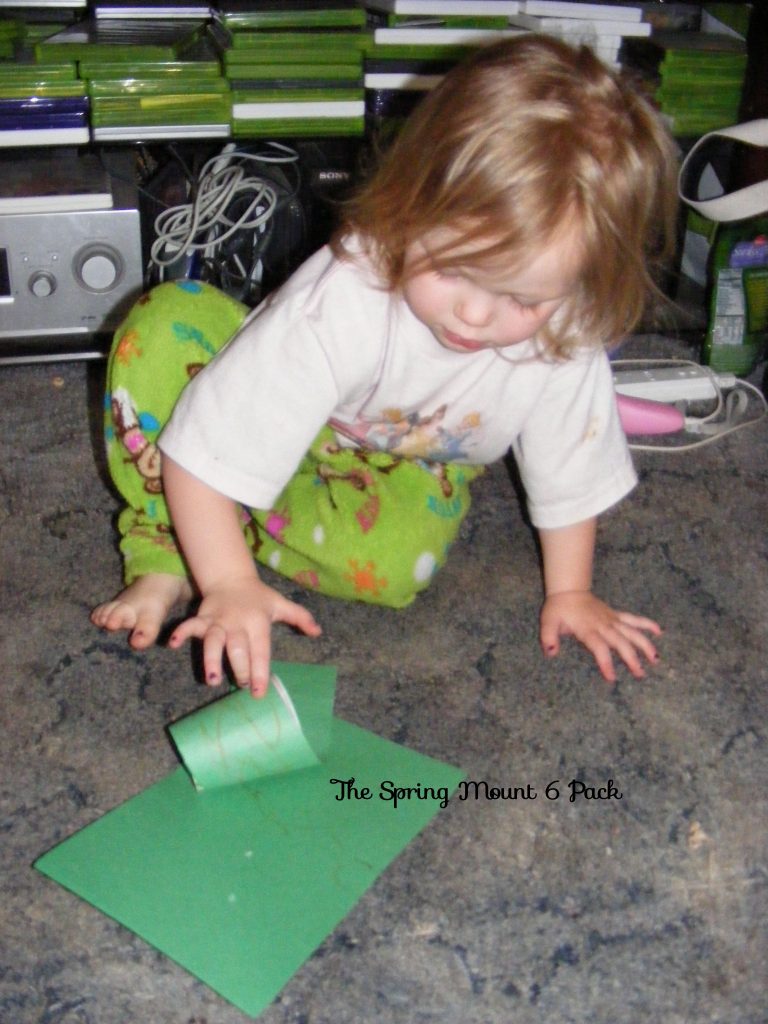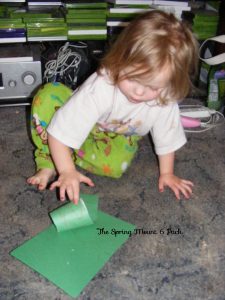 Once the glue on paper is dry, glue the 2 cups together.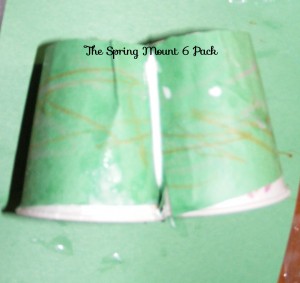 While the cups are drying, I used paper clips to hold them together.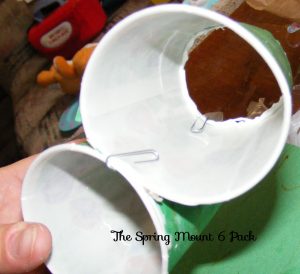 Willow loves to have the strap around her neck. She gets very upset if she isn't allowed, so I added a strap for her. I used a hole punch to add the hole on each side and just tied a knot.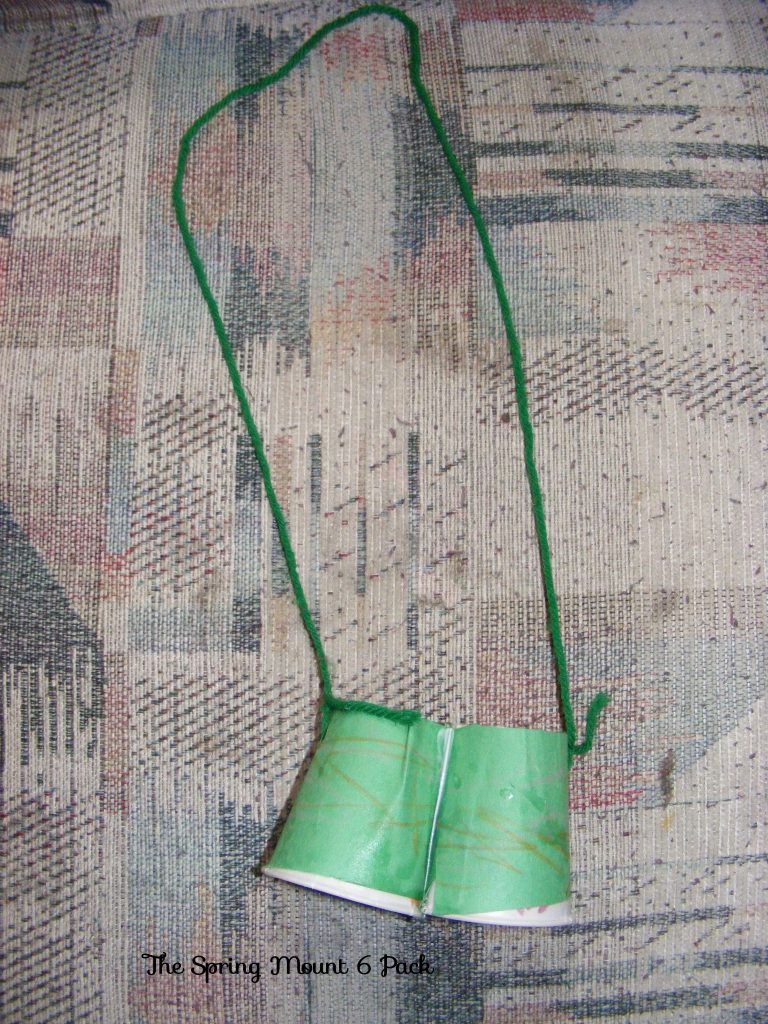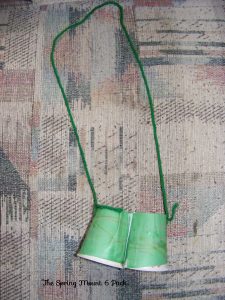 She played all afternoon with her binoculars. She loved them.
And as soon as Serenity came home she wanted a pair too.