I have been compensated by Johnson's® Baby for this post; however, I am sharing my own thoughts. All opinions are my own.
My daughter loves playing in the sand. It is her favorite thing to do at the beach, and if the park has a playground it is the first thing she goes too. We got her kinetic sand last year for Christmas and she loves it. But the kinetic sand and moon sand kits in the store are really expensive for only a tiny bit. That is when I came up with my Make Your Own Moon Sand Idea.

For half the price of the tiny boxes I have seen, I can make a big bowl of moon sand. And I only need 2 basic ingredients.
Flour
Johnson's® Baby Oil.
We like to add in some glitter too, but that is just a bonus. You can also use powdered paint if you wanted to change the color. I usually just make mine white.
I love that this moon sand recipe is simple and made with out chemicals. I trust Johnson's® Baby Oil on my babies when they are first born, so I know I am ok with them rubbing their hands in the moon sand now.
How to Make Your Own Moon Sand:
Supplies:
9 cups flour
1 1/2 cups of Johnson's® Baby Oil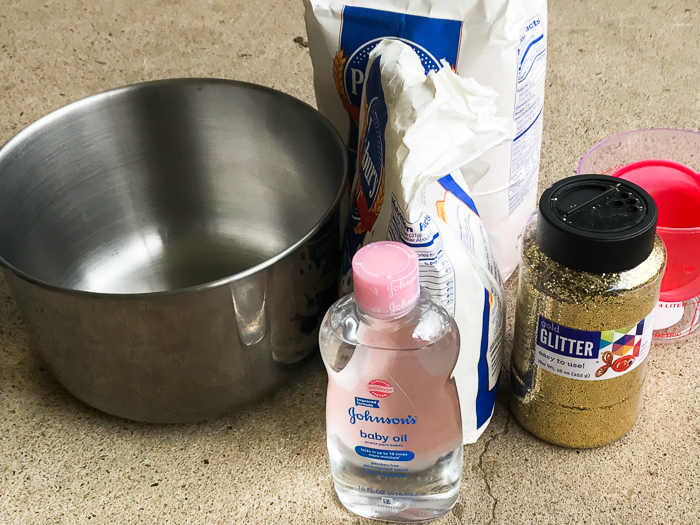 Directions:
Measure the flour and pour into a big bowl.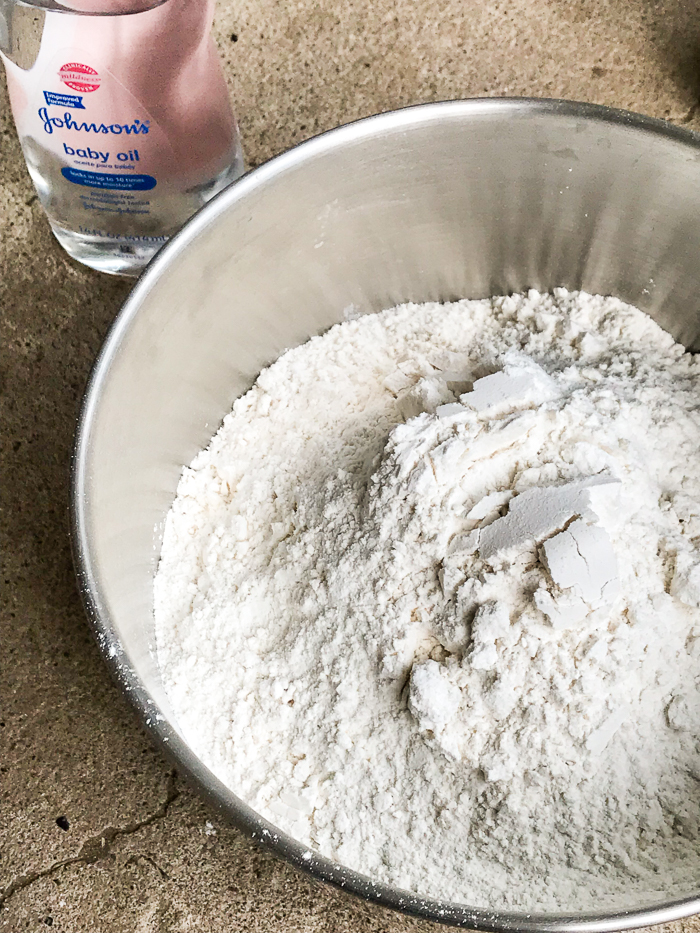 Measure the oil and add into the bowl.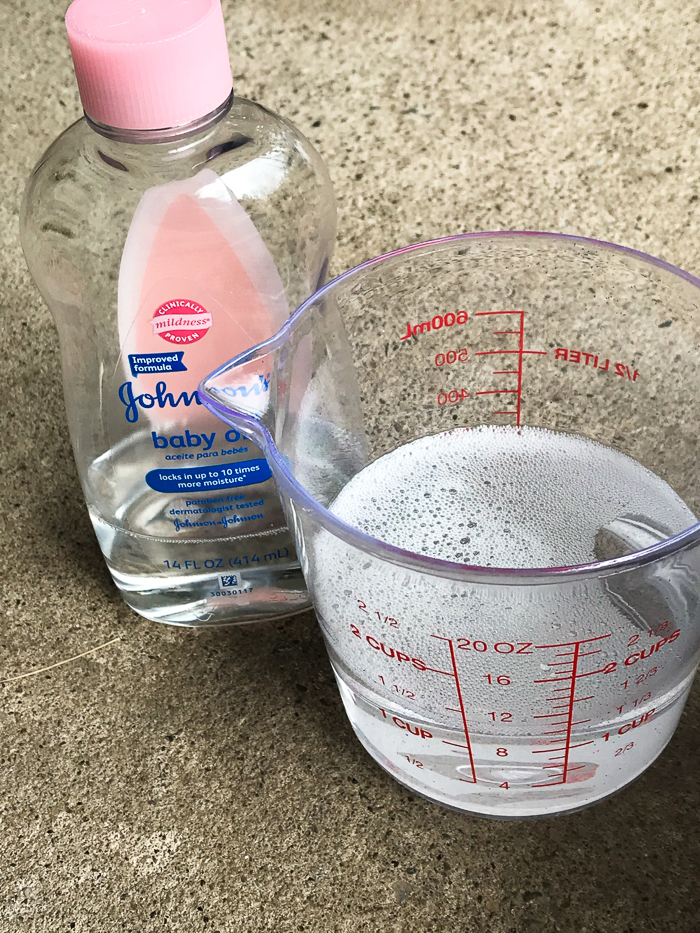 We add the coloring or glitter here. I do not measure it. We just add a little and then add more to get the look we want.
Mix around until it starts to feel like sand. You should be able to squeeze it together to form a ball. Then it is ready to be played with.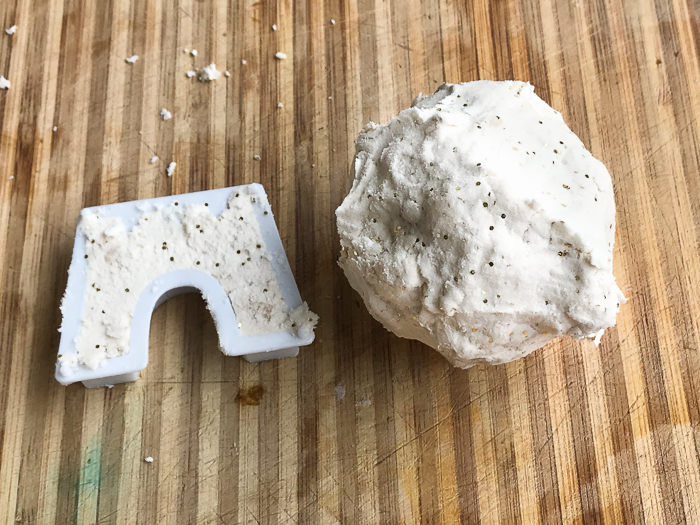 Beach toys or small containers work great for making designs.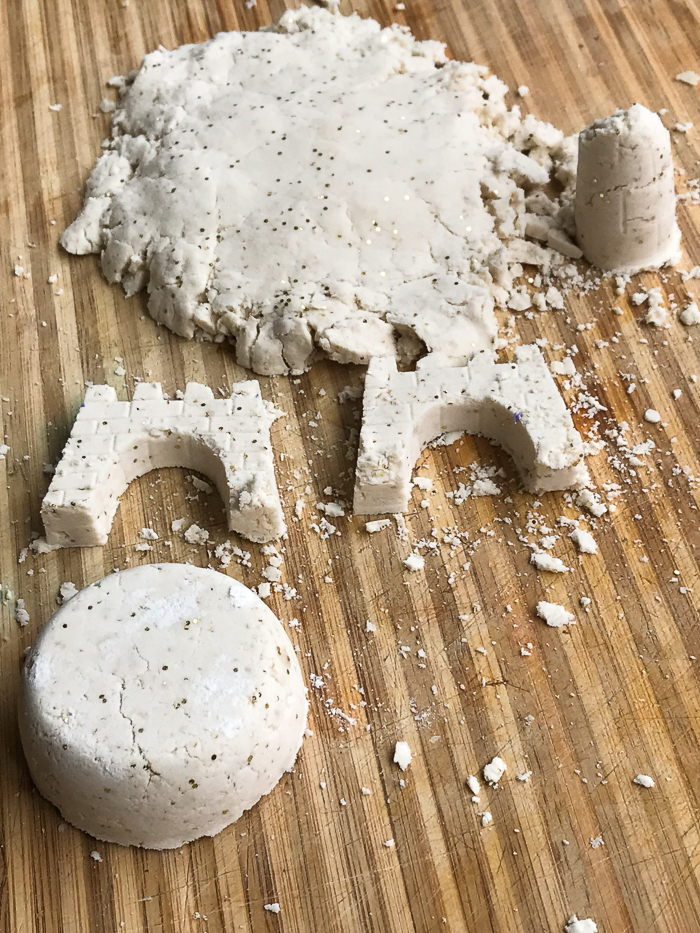 Since I am always at Walmart, I usually get all of my supplies there. I can get the flour and Johnson's® Baby Oil while I am there getting groceries or other craft supplies. A quick trip through the baby department and I can get the baby oil. It just makes life easier to be able to get everything I need in one place.
If someone is reporting an adverse event or a product quality complaint, please tell them to call the Johnson & Johnson (J&J) North America Consumer Care Center at 800-361-8068 during normal business hours of operation: Monday through Friday, 8 a.m. to 8 p.m. ET. After normal business hours, they can report adverse events or product quality complaints through www.jnj.com Contact Us page.