Have you been to Monster Jam? Love Monster Trucks? If you or the kids love loud trucks and love Monster trucks, you are going to love Monster Jam. With excitement in every round, Monster Jam is a Must See Family fun event.
What Happens at Monster Jam?
The show was absolutely spectacular. There are races to see which truck can run the course the fastest. It then eliminates in a round robin. Each truck races 2 by 2. Then the winner gets to go to the next round. This goes on until it is down to the final two trucks. They race and the winner of that round takes the round and gets the points.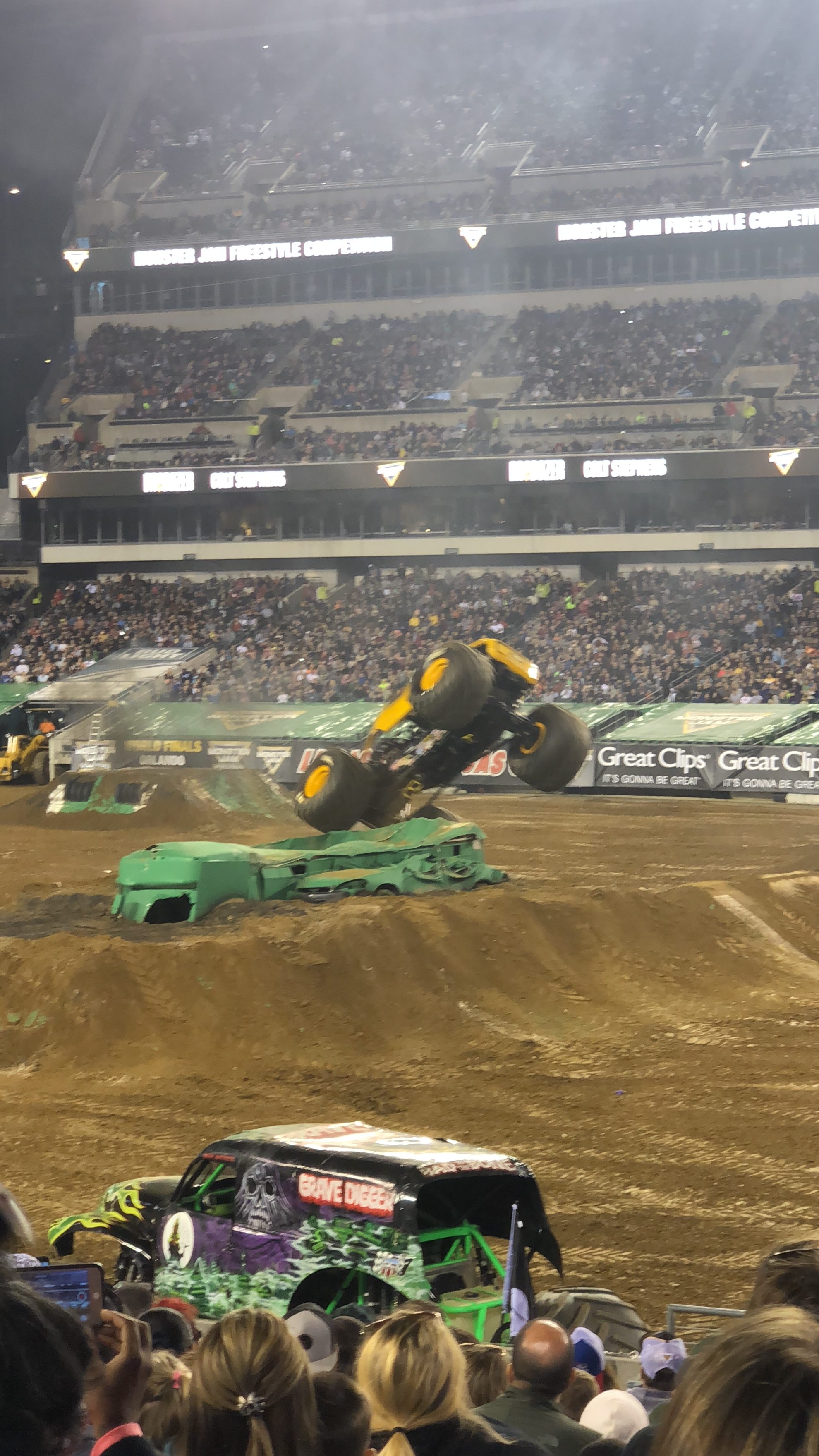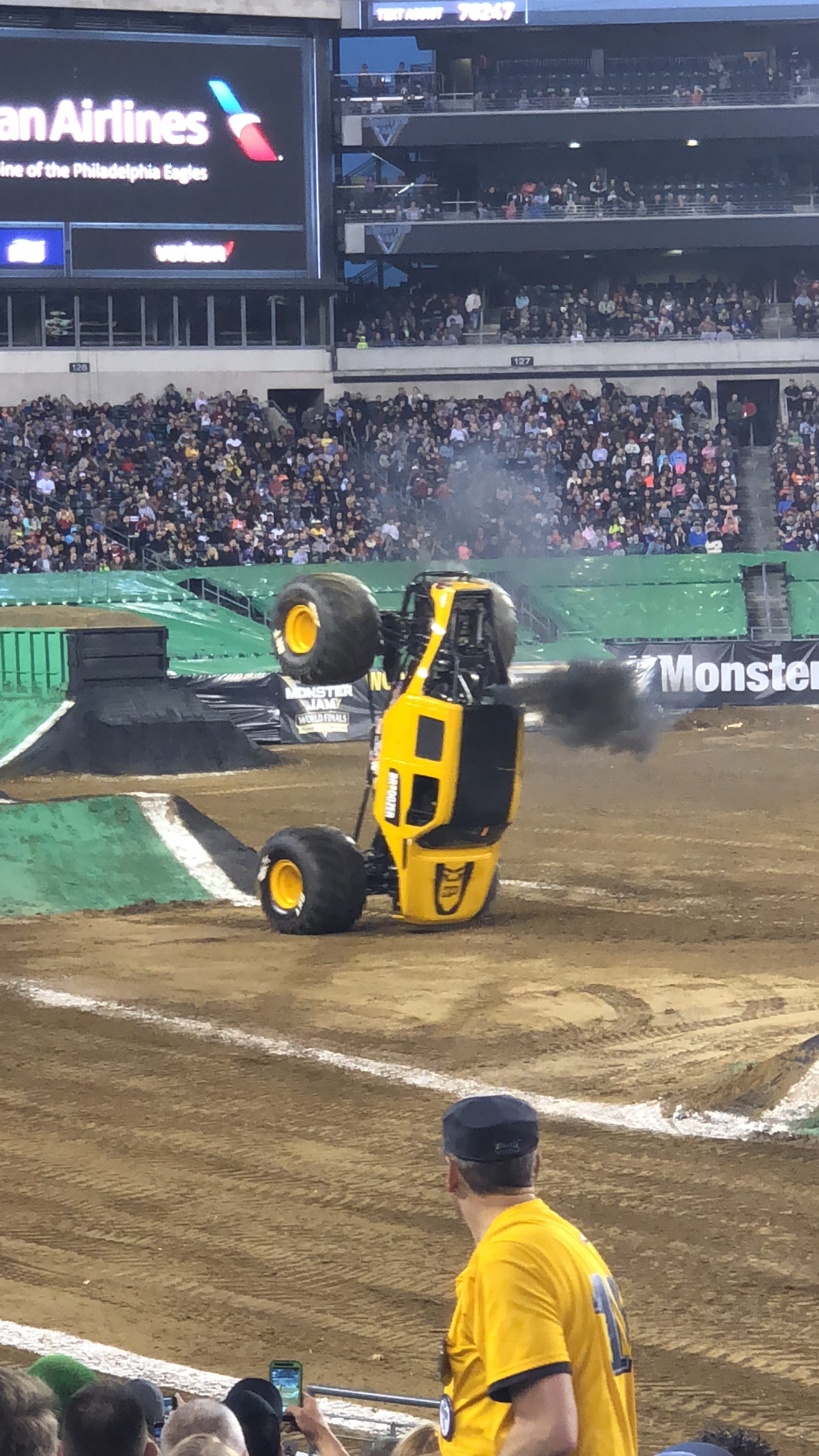 The Second round it the 2 Wheel Competition. That is when each truck has two attempts to complete the best 2 wheel trick they can. While some of the trucks might fail, when they get it right, OH MAN! it will have you on your feet screaming in excitement.
The third round is the freestyle round. Without a doubt, this is my favorite round. This is when the drivers get to go out and beat the crap out of the truck. They ride these things as hard as they can. We have seen the trucks do back flips, wheeling, get massive air and all kinds of other amazing stunts. Seriously, I would go just for this round. It is amazing.
Be Sure to Check out our newest Monster Jam Video
Interactive
The girls love being able to vote in rounds 2 and 3. You get to rate each truck via a mobile phone. If you think the trucks did amazing, give them a 10. If they bombed and didn't get the skills and stunts completed, give them a 1. You get to be part of the show.
Where to See Monster Jam
You need to visit MonsterJam.com to see where the closest show is to you and when it is. No matter the age, kids are going to love it, and honestly, so will the adults. Be sure to bring sound-muffling headphones or earplugs. The outdoor stadiums are not too bad on the ears but the indoor areas, it is a must!
When buying Monster Jam tickets, you definitely want the Pit Party Passes. This is where you get to get up close to the trucks, you can meet the drives and get pictures with them You don't want to miss that. There is also a VIP pass that lets you take a ride in the truck on the actual course, plus additional time with the drivers, and more.
Still wondering if the Pit Party pass is worth it? Be sure to check back for the Why You Need the Pit Party Pass Video.