What kid wouldn't have loved to catch Santa in the act. Or spy on what their brother or sister. Maybe even their parents. Just think how cool it would be for them to creep through the house, in the pitch dark, and not get caught because they are tripping over everything. And then once they found their evidence- BAM- they get that perfect picture or get a video of the whole thing. With the Nerf night vision goggles and camcorder, that is exactly what they can do.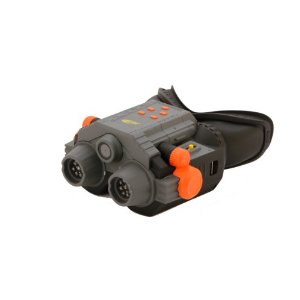 The Nerf night vision goggles lets the wearer see through the goggles with regular vision, then they can switch it over and look with night vision. And they ACTUALLY work. That is the first question everyone asks as soon as they hear about the goggles. I honestly wasn't expecting to be able to see well with them. I figured they were going to just be a fun toy. But these things work really great.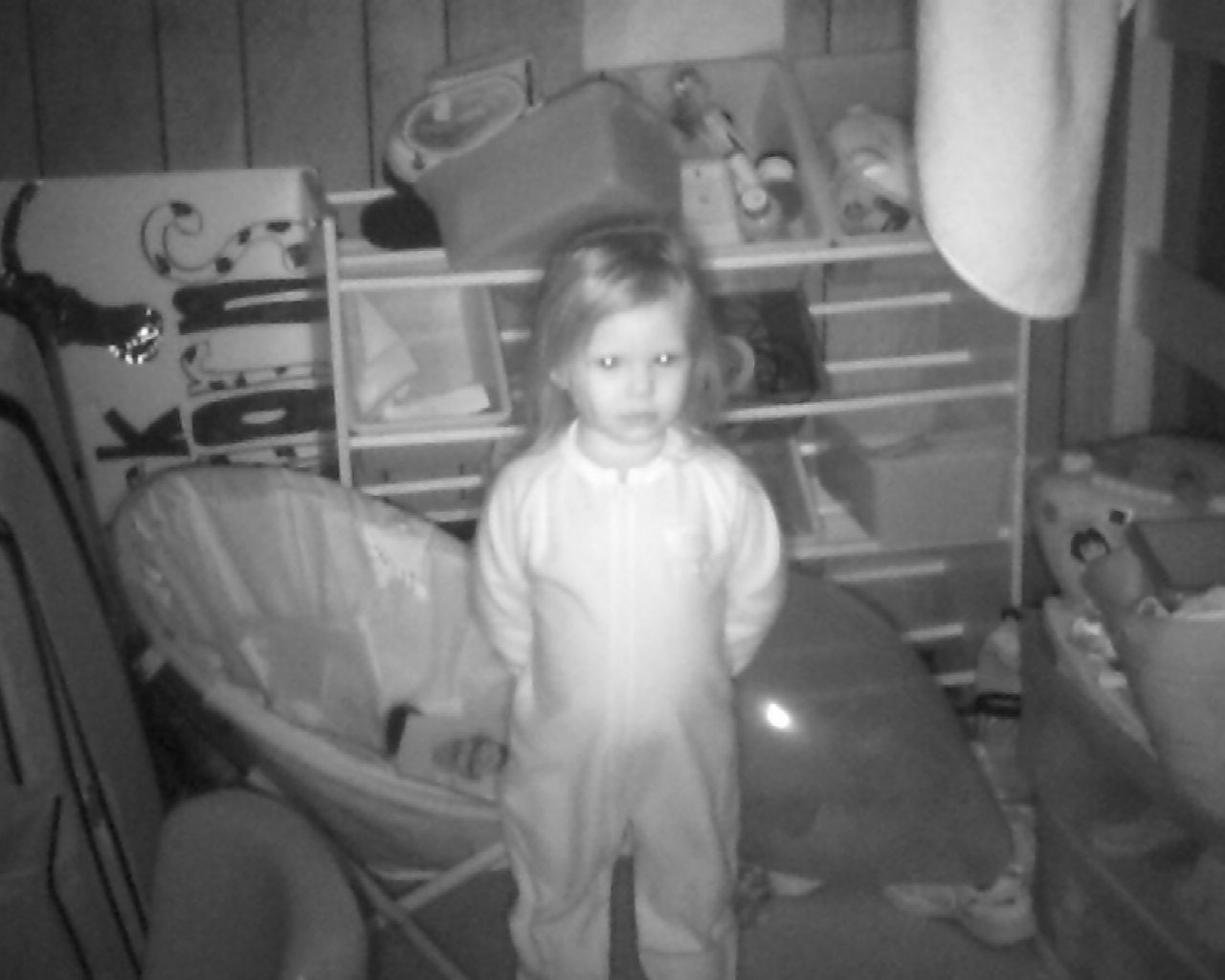 Then the Nerf infrared night vision goggles and camcorder takes the fun one step farther. It takes actual pictures and videos, with nice quality. It runs on 4 AA batteries, which I would recommend getting reusable ones because the batteries do seem to die pretty quickly otherwise. The device itself will hold one picture but  requires a memory card to store more pictures and video, which makes it so easy to take the videos and pictures  and move them to the computer to play with them, maybe even blackmail the brother, if your kids are anything like mine.
I had Willow go up into Serenity's bed, a bunk bed so I had to keep reminding her she couldn't get up and stand, to show off the video.
The goggles have a control buttons to change from regular vision to night vision, to change resolution and to zoom in or out. You can also record and photograph in certain formats to have it YouTube ready, pictures can be flicker ready, and other options.
My son, who loves to play spy ALL the time, had a real blast with these goggles. He loved sneaking around the house, checking out everything going on, and being able to see into a pitch back room.