In a world that buzzes with activity, weaving the tapestry of unforgettable family moments becomes even more vital when a member of your clan has a disability. The careful orchestration of a day out demands not just planning, but a deep consideration of individual needs and preferences. In this article, we delve into the art of planning a remarkable family day out, navigating disabilities with finesse, and incorporating mobility aids to ensure a seamless journey.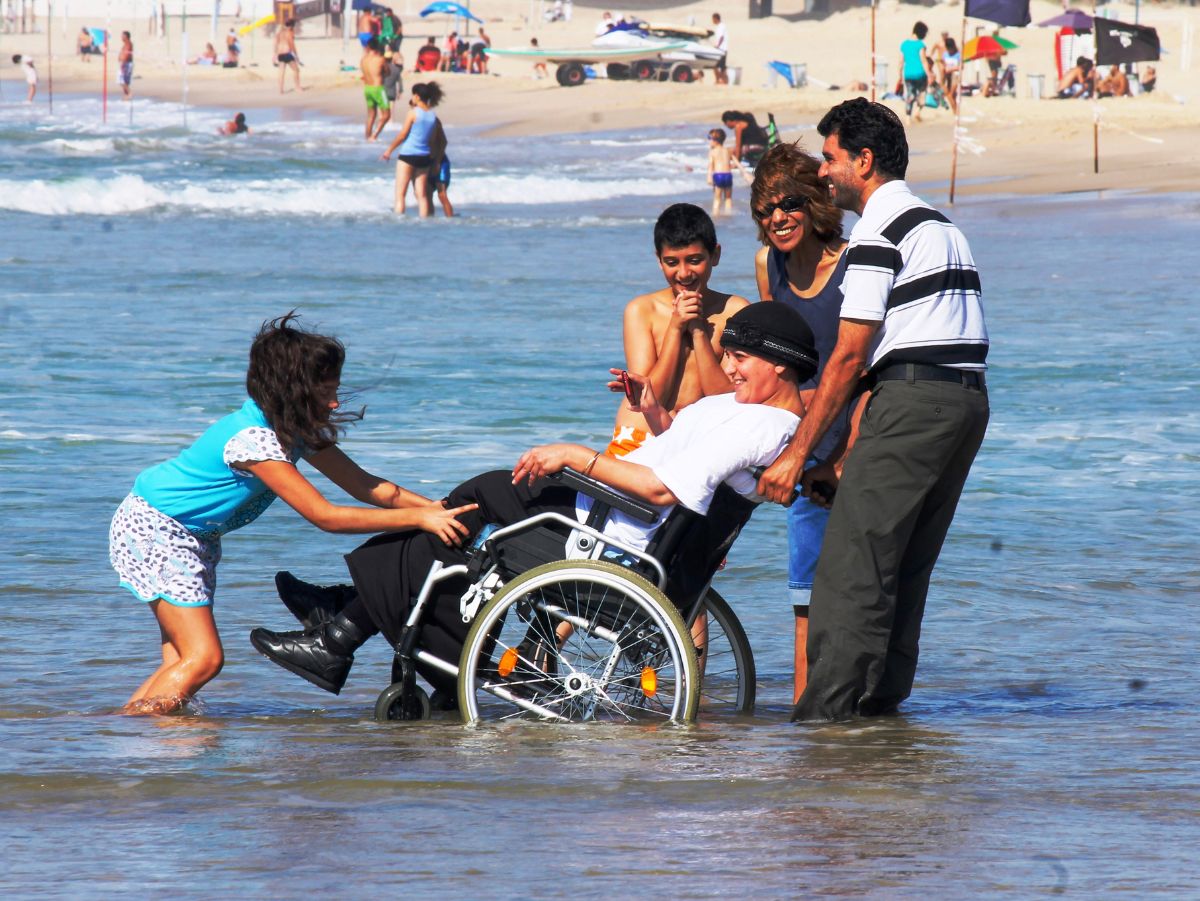 Picking the Perfect Accessible Destination
At the heart of a successful family outing lies the choice of a destination that caters to everyone's needs. Extensive research is key; scout for venues that flaunt accessibility as a priority. Look for features such as ramps, broad doorways, and fully equipped restrooms. Museums, parks, and recreational areas frequently lead the way in accessibility enhancements. Contacting the venue in advance and perusing reviews can provide an assurance of their commitment to inclusivity.
Embrace the Individual Spectrum of Needs
Disabilities come in a myriad of forms, and understanding the unique dimensions of each family member's needs is paramount. Initiate an open dialogue to unearth mobility challenges, sensory sensitivities, and any other considerations. Armed with this insight, you can tailor the day's activities to ensure optimal comfort. For instance, for those who rely on mobility aids, the integration of a powerchair or folding walking sticks can be transformative in facilitating movement and minimising fatigue.
Designing Activities with Deliberation
Crafting a day replete with experiences that embrace every family member requires thoughtful planning. Opt for activities that offer flexibility and interludes for rest. Meandering nature trails, guided tours, and interactive exhibits are excellent choices. Factor in regular breaks and moments of respite, especially for those with sensory needs. A thorough study of the venue's layout and schedule will streamline navigation, while selecting activities that are immersive and universally appealing ensures shared engagement.
Pack for Preparedness
The success of your outing hinges on a well-prepared packing regimen. Essential items, from medications to snacks, must find their place in your bag. For those utilising mobility aids such as folding walking sticks or powerchairs, packing these becomes crucial. Folding walking sticks are remarkably versatile and can be a game-changer for maintaining mobility. The inclusion of these items, alongside essentials, guarantees a smooth day.
Fostering Fluid Communication
Clear channels of communication lay the foundation for a harmonious experience. Set up a communication plan that allows family members to stay connected throughout the day. Mobile phones or walkie-talkies serve as lifelines, enabling seamless assistance and the articulation of needs. The knowledge that help is just a call away fosters a sense of security and tranquillity.
Emerge Victorious with Contingency Plans
In the intricate dance of planning, unforeseen circumstances can sometimes disrupt your plans. An adept planner always has a contingency plan in the wings. Unpredictable weather or unexpected accessibility challenges can be navigated with grace if you have researched indoor alternatives or alternate routes. Flexibility is the crux of success; being able to pivot gracefully is the hallmark of an extraordinary family day out.
Celebrate Togetherness and Joy
As you traverse the canvas of a day filled with enchanting moments, the true essence lies in the shared joy and connection. Celebrate the uniqueness that each family member brings to the adventure. Relinquish the pursuit of perfection, and instead embrace the rich tapestry of experiences. Moments are etched not in their flawlessness, but in their authenticity.