I am a sucker for caramel apples. I get them whenever I see them. I love the way the sour apple goes with the sweet candy coating. Considering it is Fall and there are so many people who love that taste of pumpkin spice with everything, how amazing would a pumpkin spice caramel apple be.
Don't be intimidated making these apples. The are not hard to make and the taste will definitely be worth it.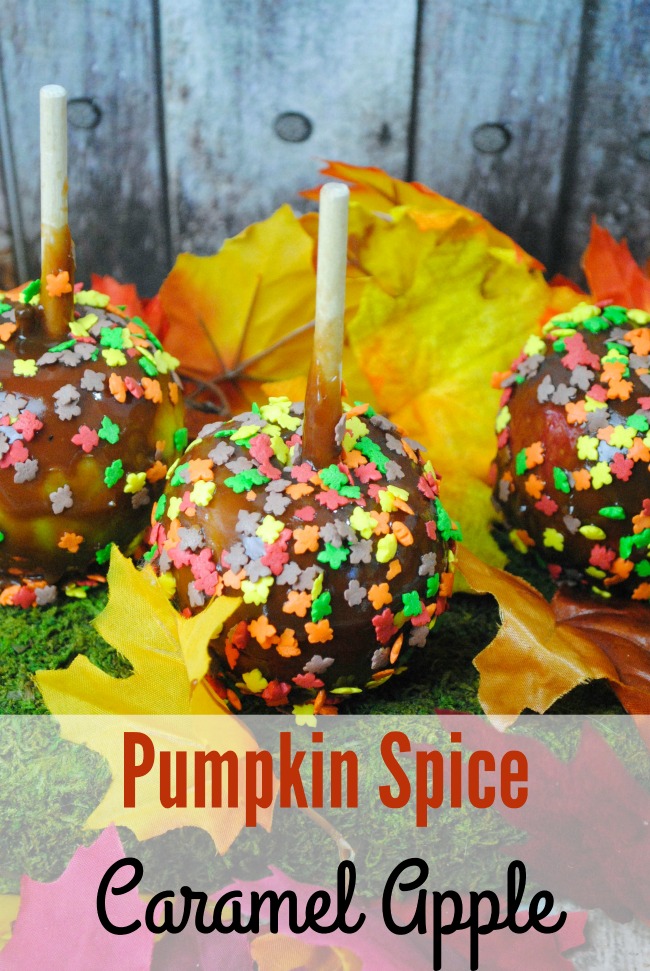 Pumpkin Spice Caramel Apple
Ingredients:
5 large green pippin apples
1 bag caramels
¾ tsp pumpkin pie spice
1 tsp cinnamon
1 container of sprinkles
1 bag of lollipop sticks
Baking spray
Wax paper
Cookie sheet
Double boiler
Directions:
Let's get started by removing any wax from your apples. To do this, dip each apple into a pot of boiling water quickly then immediately remove. Next, wipe each apple dry and set them aside to cool. Remove the stem from each apple and put a lollipop stick in the same place.
Cover the cookie sheet with wax paper and then spray the wax paper with a baking spray. Set aside. Pour the sprinkles into a bowl. Set aside.
Using a double boiler, toss in your unwrapped caramels and stir until they are almost completely melted. Add the pumpkin pie spice and cinnamon continuing to stir until everything is blended and the mixture is smooth and creamy.
Dip each apple into the melted caramel almost to the top of the apple. Then roll each apple into the bowl of sprinkles and immediately place it on the cookie sheet covered with the wax paper. Put your cookie sheet of caramel apples into the refrigerator for at least 15 minutes to allow them to set.