This review and giveaway was made possible by iConnect Influencer Management and Litehouse Foods. I was compensated for my participation in this campaign, but all opinions are 100% mine.
My kids don't love their vegetables. They don't hate them, but there are plenty of things that they would rather eat. Now, if I add ranch to veggies, the kids will eat them. Heck, if I add ranch to anything the kids would eat it. Personally, I am not a huge ranch fan. That is until I tried Litehouse Homestyle Ranch. See it is found in the cold section of the supermarket. It is made with less preservatives, which is why it is cold. Litehouse Inc. is a leader in refrigerated salad dressings, veggie dips, sauces and Instantly Fresh™ Herbs, so they know how to make things taste great.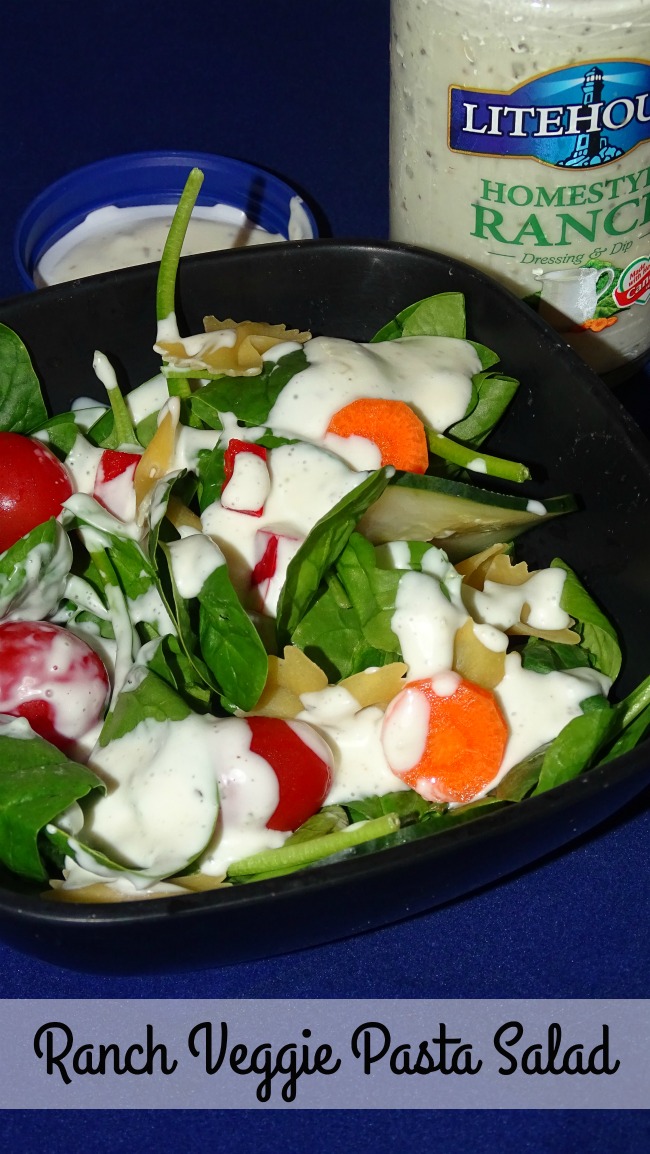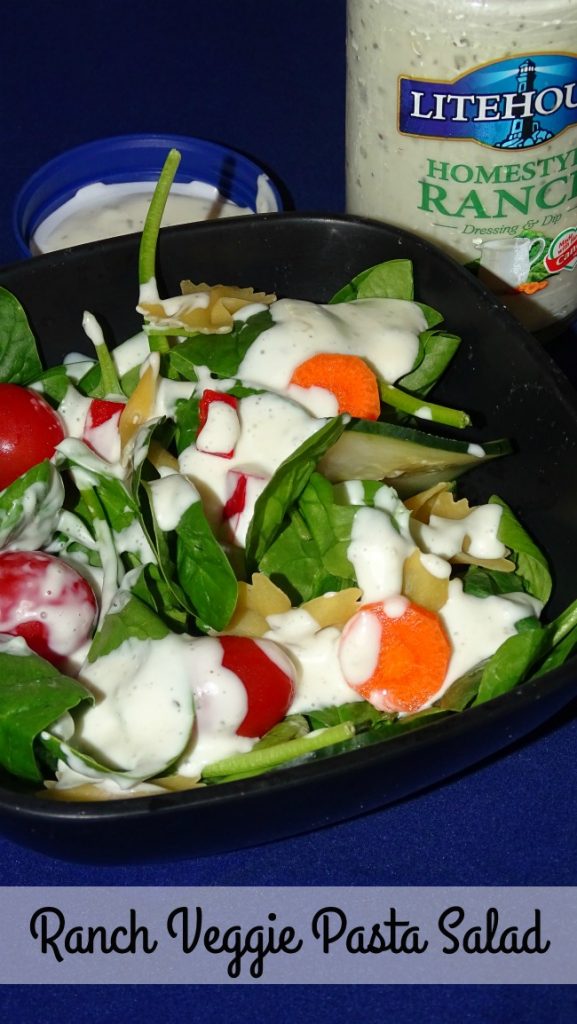 As I was shopping in the produce section of my store for Litehouse Homestyle Ranch and Chunky Bleu Cheese dressing, I thought of a great way to get the kids to eat their veggies, make me happy because I could have a fresh tasting ranch that tastes as real as my veggies, and fill everyone up. A dinner that my older boys and fiance wouldn't complain left them still hungry.
Ranch Veggie Pasta Salad was born while looking at the produce around the Litehouse Homestyle Ranch in the refrigerated section. Using fresh produce and veggies, like spinach, carrots and tomatoes, plus adding in cold pasta, Ranch Veggie Pasta Salad is a hardy dinner that taste like a salad but won't leave everyone hungry an hour later. Ok, maybe the boys but they are bottomless pits.
Ranch Veggie Pasta Salad
Ingredients:
Your favorite Veggies: I like fresh spinach, carrots, cucumbers, peppers and tomatoes
Cold pasta: Any kind of small noddles will work. It can be left over noodles or made earlier and left to get cold
Litehouse Homestyle Ranch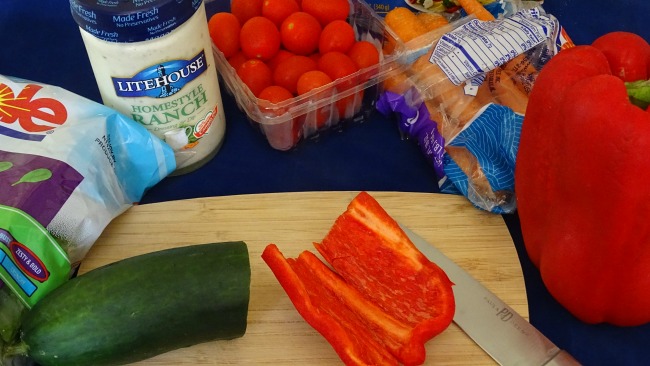 Directions:
Chop the veggies into bite sized pieces.
Mix the veggies and pasta together in a bowl.
Toss the Litehouse Homestyle Ranch together with the vegetables and pasta.
Dinner is served.