This post contains affiliate links. That means, if you purchase something from these links, The Spring Mount 6 Pack earns a small commission.
I love sugar scrubs. I love the way it makes my skin feel. I use the sugar scrubs on my body and my face. It is a great way to leave my skin feeling completely moisturized. But here is the thing. I won't buy a sugar scrub. I always make my own sugar scrubs. The price to buy one is always outrageous. I can make my own sugar scrub for less than it would cost to buy one, and I can almost triple the amount. Plus, it only takes about 5 minutes to make.
RELATED: Want more sugar scrub recipes? Try Pumpkin Pie Sugar Scrub and DIY Salted Caramel Coffee Sugar Scrub .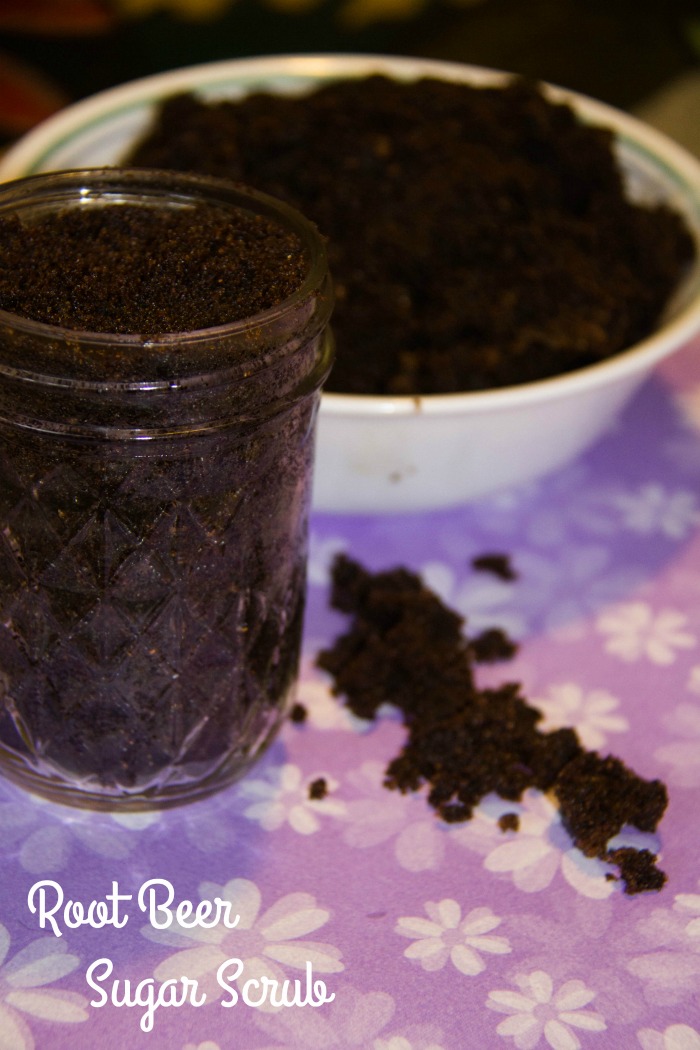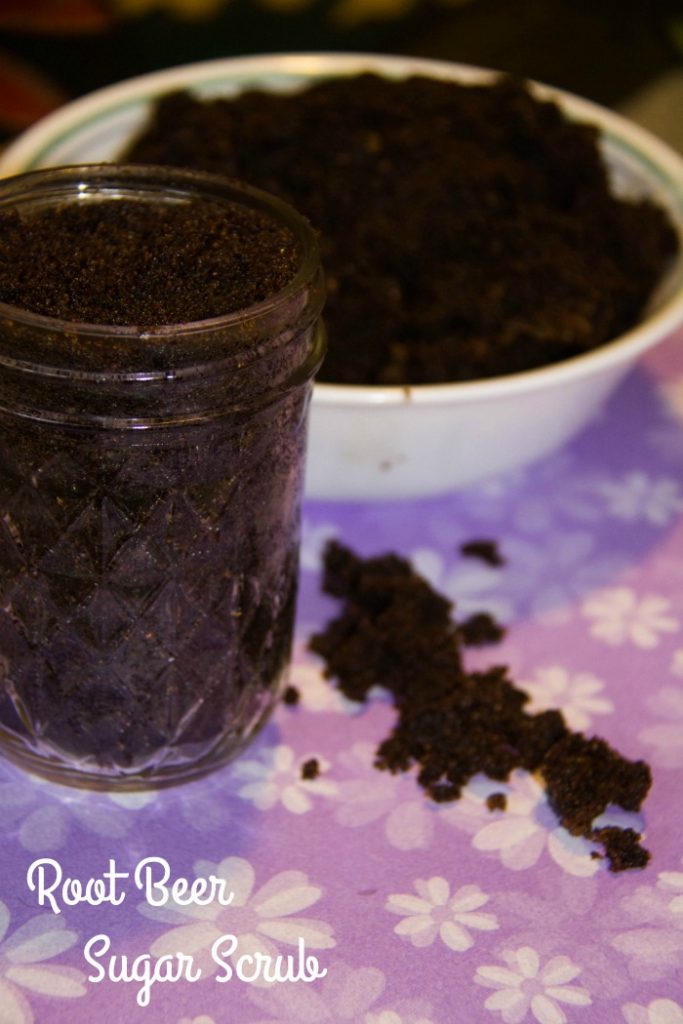 This sugar scrub scent is inspired by Serenity. She loves root beer. We have made root beer cookies, and root beer cakes, so we already had root beer extract on hand. I wanted to make a sugar scrub that she would love. So root beer sugar scrub recipe was born.
If you are worried, while you can smell the root beer, it isn't overwhelming. You are not going to smell like a soda shop.
Want other sugar scrub ideas: Pumpkin Pie Sugar Scrub and DIY Salted Caramel Coffee Sugar Scrub.
Ingredients:
3 Cups of Brown Sugar
3 Tablespoons of root beer extract
1 Cup of coconut oil
Pro Tip: I buy everything online if I can. I hate searching for items at the store. The last time I bought coconut oil at the store, it was so expensive. I can get it online for half the price. Did you know you can also buy non-perishable food items with Amazon Pantry.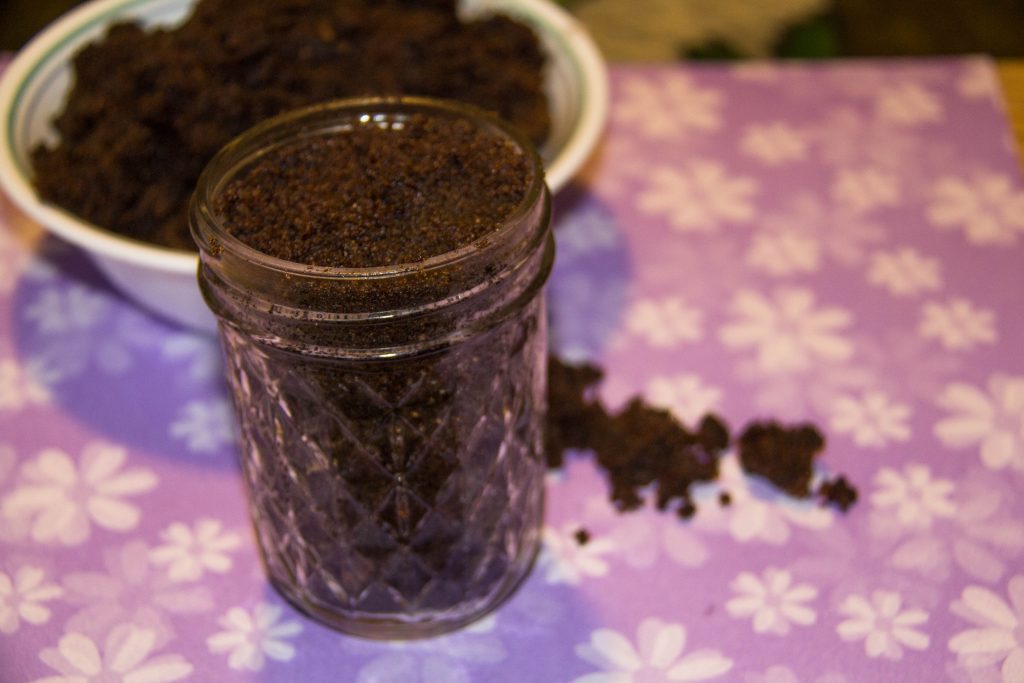 Directions:

Making your scrub is simple. Mix together all of the ingredients.
Store in an airtight container. If for some reason your scrub is left open. It will feel dry and hard to the touch, but once you use it in the shower, it will work fine.
Creating this scrub couldn't be easier. It makes a great gift idea for tweens and teen or for moms that like sweets.