This is a sponsored post written by me on behalf of Manwich for IZEA. All opinions are 100% mine.
During the week we are all over the place. With 6 kids being in 6 places at once, it can be hard to find the time to make a real meal around here. We try to make sure we have things that everyone can grab as they are around and better yet, at least a few of us can sit down and enjoy together. But when I have a few of the kids and they need to be across town and he has the kids that need to be across the other side of town, we are happy if dinner is more than fast food take out.
Enter Manwich. Manwich helps us get a tasty dinner on the table in no time, and that everyone loves. While Manwich sandwiches are always a hit, sometimes we like to be able to twist things up and have that great taste in something else.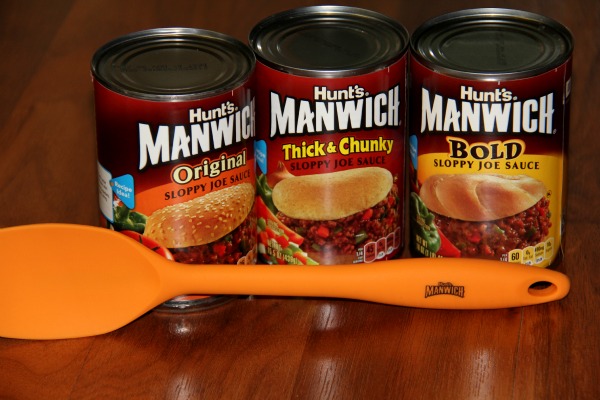 After a particularly rough week of having a lot of appointments and sick kids, the house was pretty bare on food. It became a "what can I make with the food in the house" kind of dinner. We all have those nights. Some people call them pantry cooking, some people call it make shift, whatever you call it, it can be a challenge for large families because it can be hard to find enough of anything.
Using a can of Manwich Bold and a can of Manwich chunky, I was able to take a whole new twist on Chili mac. Manwich is meatless!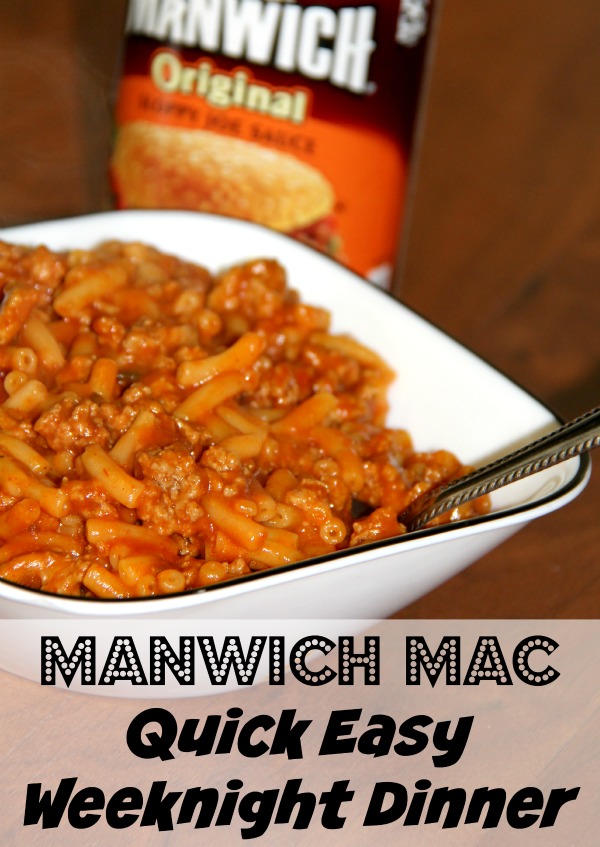 Ingredients:
1lb of ground turkey, beef or chicken. I play this by ear depending on what is on sale or what I have in the house
1 box of mac n cheese
1 can of Manwich
In our house we just about always have to double a recipe to feed everyone. When I double this recipe, I have enough to feed all 6 kids, 2 adults and still have a little bit for lunch the next day. Or second dinner for some of the boys.
Start the water for the mac n cheese.
Brown the meat.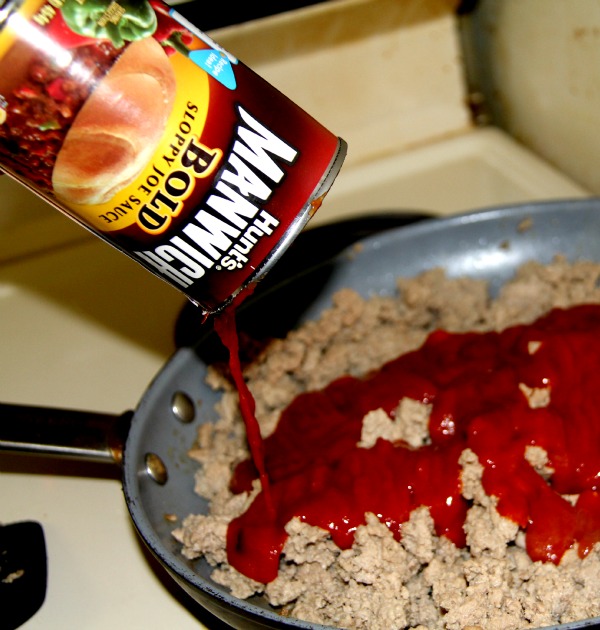 Once the meat is cooked, add in the Manwich of your choice. There are 3 great flavors to choose from and each one adds a different spin on the taste.
Finish the mac n cheese according to the box, then add into the meat and Manwich.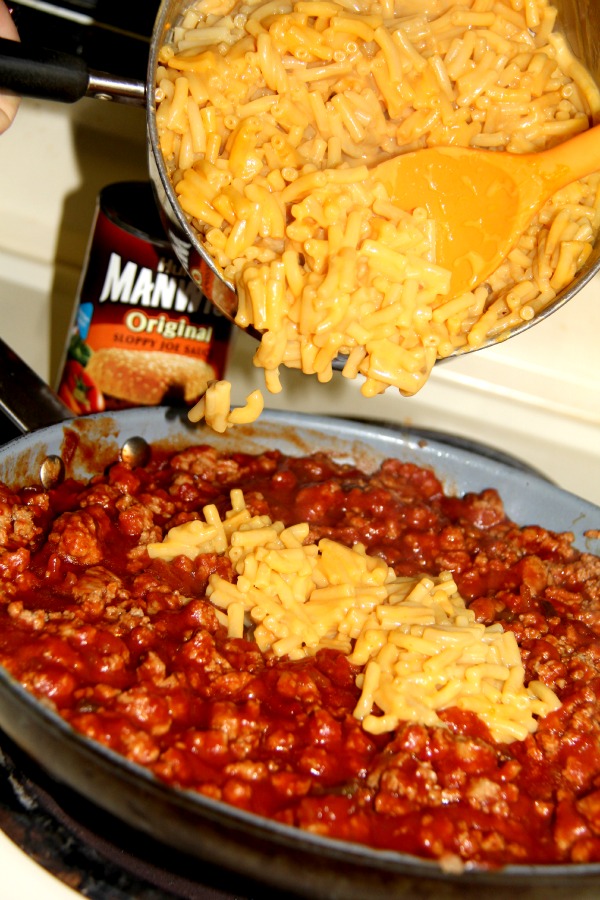 Stir together well and let simmer for 5 minutes.
Once everything has mixed together well, serve and enjoy.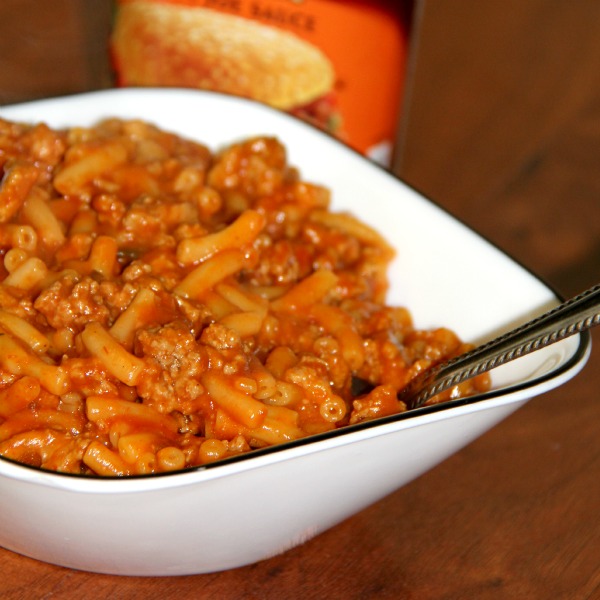 I love this recipe because it is filling, tastes great, comes together quick for a week night meal and it a $10 dinner. That works perfect for my family.
Looking for more Manwich Monday Recipes? Follow Manwich on Twitter, Sign-up for ReadySetEat eNewsletter,