This post contains affiliate links. If you buy something from them, I earn a small percentage that helps keep The Spring Mount 6 Pack running.
How cute is this craft that my daughter brought home from school today. It is so simple and easy to make. You can easily line a walk way with these cute Snow Man Milk Jug Luminary- Easy Winter Craft.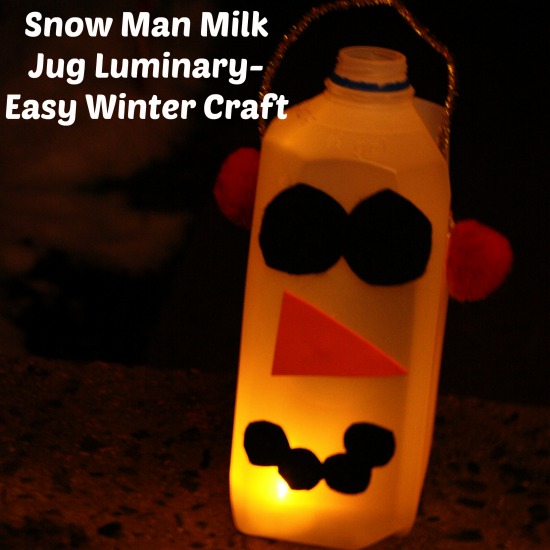 Start with a half-gallon plastic milk carton.
Cut out circles in black construction paper, felt or foam. Glue on for eyes.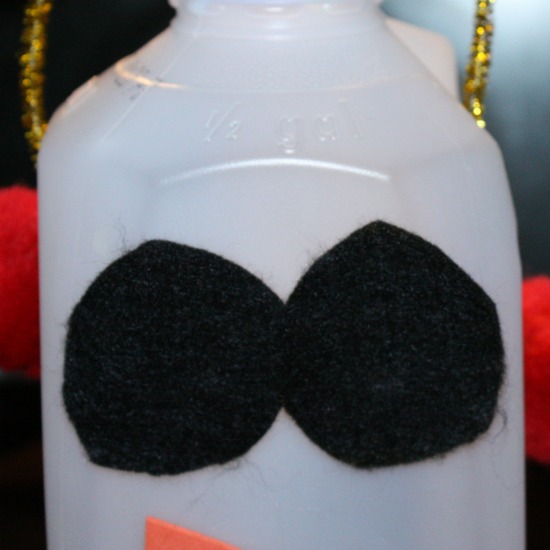 Add a cute orange triangle for a nose. Glue it into place.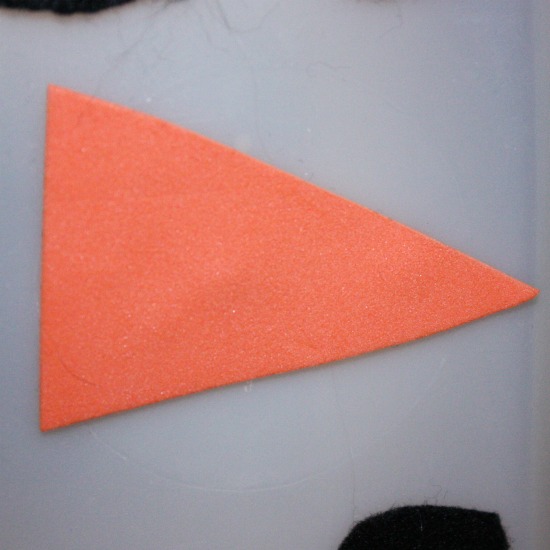 Cut out 4 more smaller black circles for the mouth. Glue on.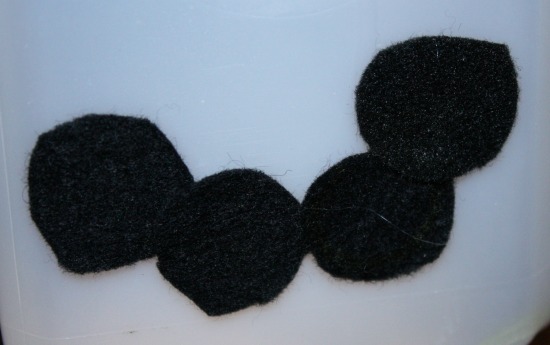 Cute a small hole on each side, near the top. Insert a chenille stick as a handle. I love how this gold one really jumps out. Glue on a red pompom around the holes.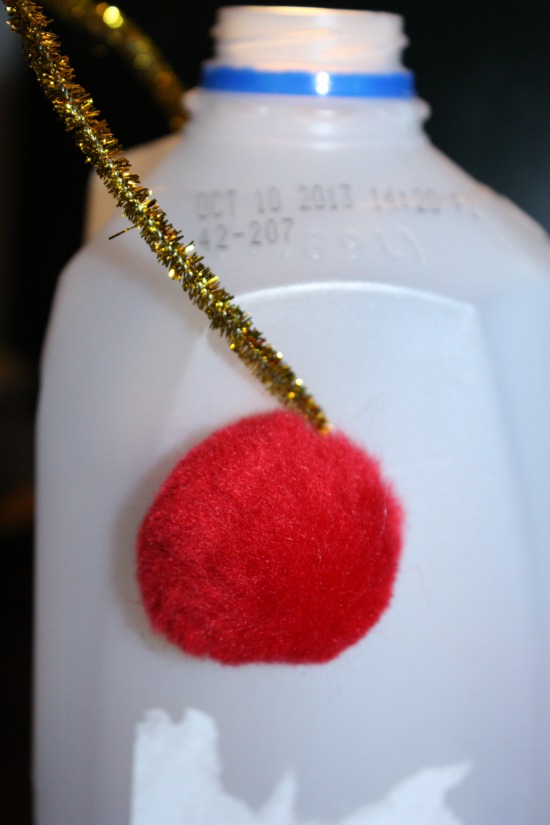 Now in the back, cut out a square so that you can add in a candle. I used the battery operated tea light-like candles.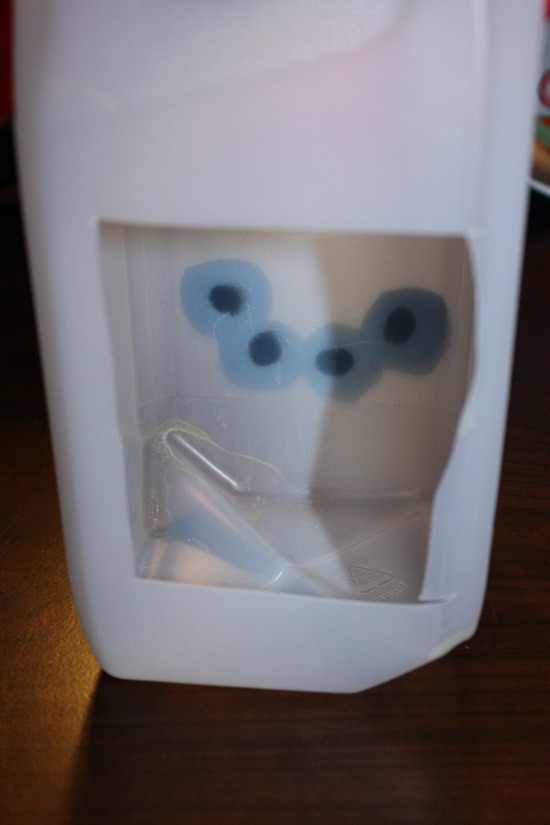 See how cute they are all lite up. Let your snowman show the way.