I love hummus. So do my kids. They are always taking mine. Whenever we have a get together or some friends over, we always have hummus. I have made all different kinds of hummus and this sriracha lime hummus is always a hit. What makes this hummus recipe so simple, is that it is so simple. Just a few ingredients and a food processor and the hummus is ready. I love to use veggies for dipping, but we have also used pitas and chips.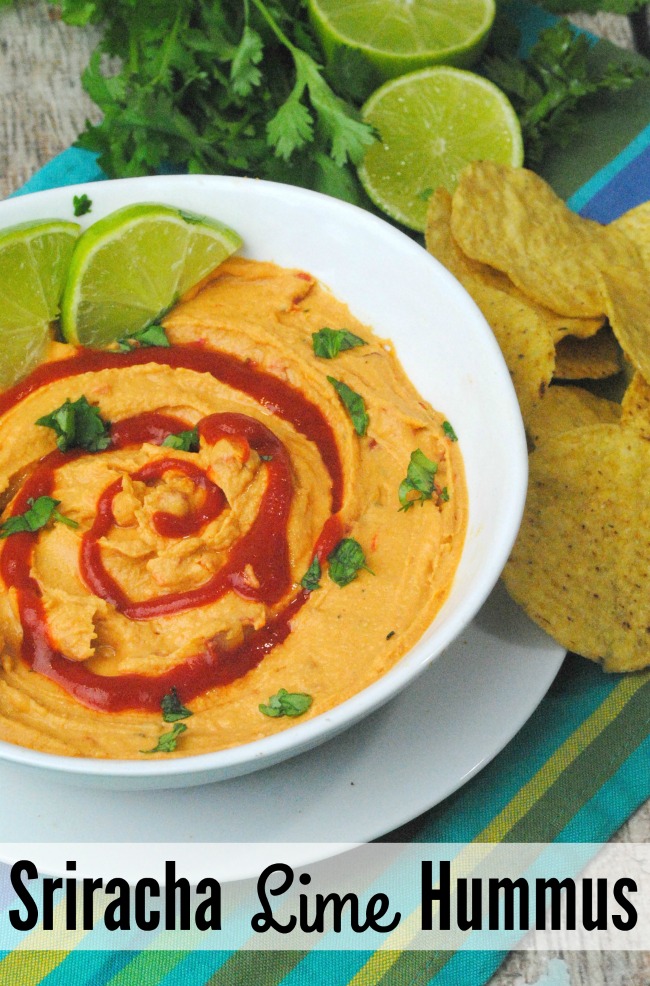 Ingredients:
2 cans of chickpeas, drained
4 TBSP lime juice, bottled
¼ C Sriracha + extra for garnish
3 tsp minced garlic
¼ C cilantro leaves
¼ tsp cumin
¼ tsp paprika
Salt, to taste
½ C olive oil
Making the hummus:
Using your food processor, add the chickpeas, lime juice, Sriracha, minced garlic, cilantro, cumin,paprika, and salt.
With your food processor turned on slowly drizzle in the olive oil.
Spoon into a serving bowl and garnish with additional Sriracha, olive oil, lime slices and cilantro leaves.
Serve with veggies, pita chips or tortilla chips.