Last month I shared our day at Sesame Place and the Max and Ruby Show. We were lucky enough to be invited back to Sesame Place this past weekend to see the Strawberry Shortcake Show as part of the summer event series going on at Sesame Place. The girls were so excited to go back to Sesame Place and very excited to see Strawberry Shortcake.
The show started and the girls were surprise to see that it was "people" and not the cartoon characters they were expecting. But the disappointment quickly faded as soon as the concert started. Strawberry, Lemon, Orange and Cherry started to put on their rock show and my girls were too busy dancing to care about anything else. The songs were great. Upbeat, catchy and featured great messages about following your dreams, being a strong girl, and friendship. All qualities I promote in my girls.
My girls loved every minute of the show and are still talking about it. If you want to have a chance to see the Strawberry Shortcake Show for yourself, they will be back at Sesame place in September. You can check out the schedule of events on the Sesame Place website to see what other concert events are coming this summer in addition to Strawberry Shortcake..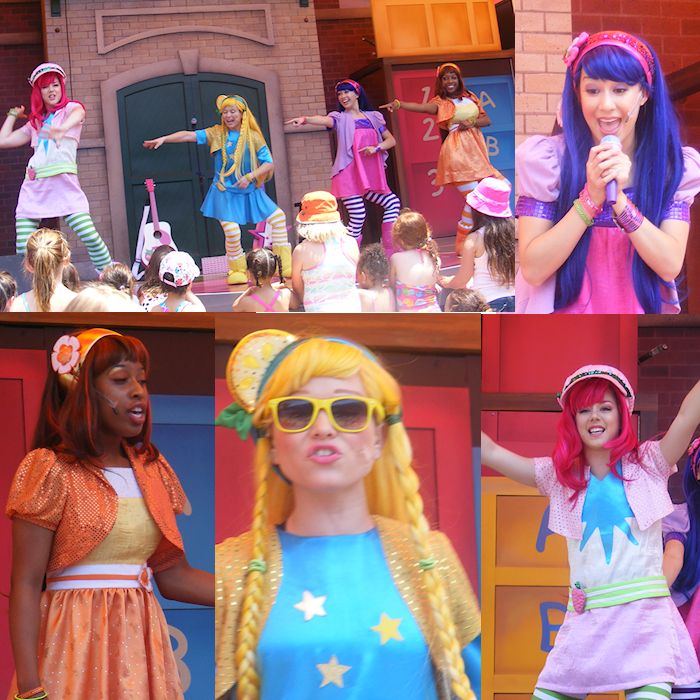 This time when we went, the weather was much warmer so we spent some time enjoying the water park part of the park. Of course the girls had the best time.
Last time while we were at Sesame Place, we missed the parade, and it was one thing I wanted to make sure we got to do this time when we went. It was so magical. The girls were completely in awe of the characters and even just the dancers. I don't think I ever seen Jimmy smile as much at something either. It absolutely transformed you right back to being a kid. It is one thing I say not to miss when you go.