Here are 5 Best Rides and Things to do at LEGOLAND Florida. There are so many great places things to do in Orlando besides Disney World and LEGOLAND Florida should be on your list, even if it is outside of Orlando and Kissimmee. Legos and Florida go hand in hand.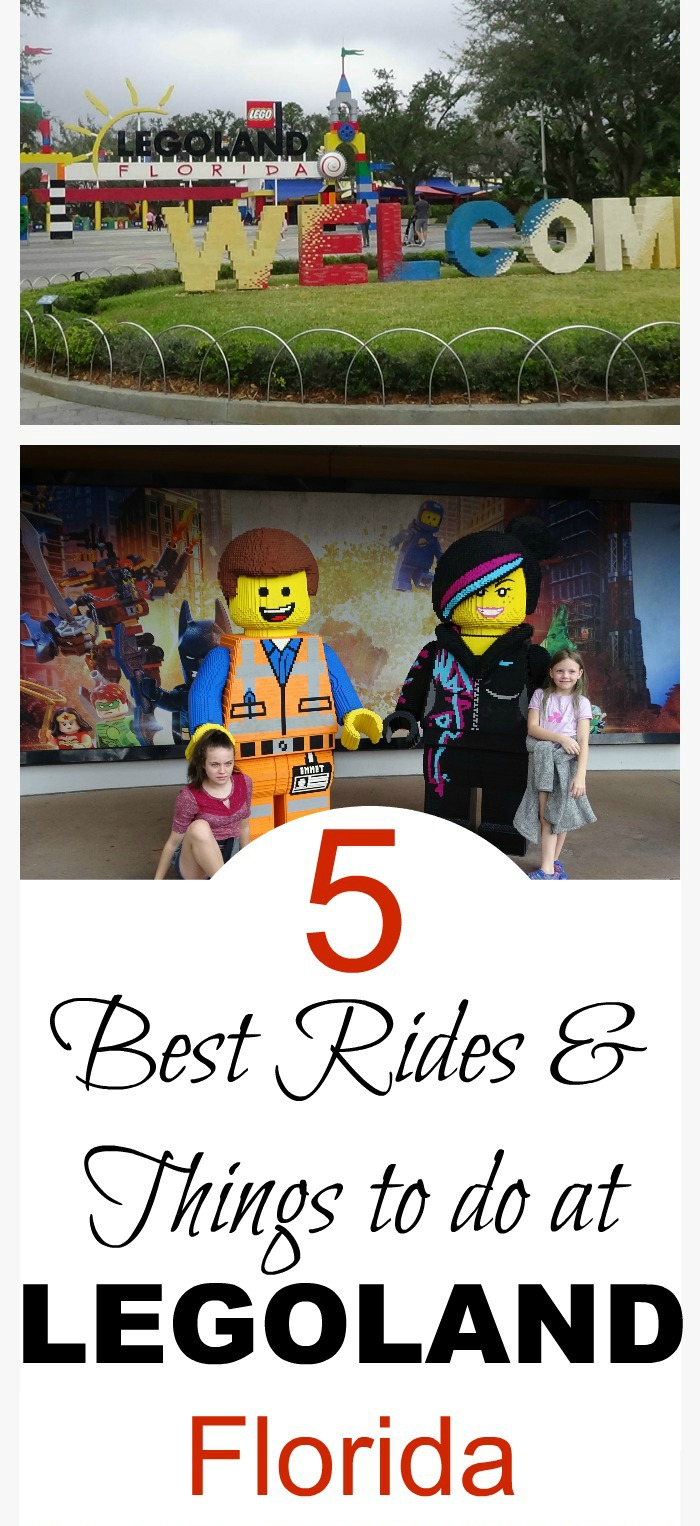 Book your stay at the LEGOLAND Resort and save money. Use TripAdvisor, the world's largest travel site.
Why Visit LEGOLAND Florida
What we loved most about LEGOLAND? We loved that it was not that crowded. Compared to some of the other amusement parks we visited in Orlando, LEGOLAND in Florida had short lines. It is great for kids with short attention spans and a low tolerance for waiting. The hours were great too. The day we visited the hours for LEGOLAND were 10 am to 5 pm. It helped limit our time there and prevented a long day, tired meltdowns.
How Far is LEGOLAND from Disney?
Located about 45 minutes away from Walt Disney World, LEGOLAND Florida has plenty of competition. Surely this location is amidst many theme parks that are frequented by many consumers from all over the world. We found LEGOLAND Florida when planning our trip to Orland. I wanted to find things to do in Orlando besides Disney. With that being said, there are many things to enjoy at LEGOLAND Florida that perhaps you weren't aware of. Today I am sharing the 5 best rides and things to do at LEGOLAND Florida so that you can plan your next trip there with ease. Of course, the entire park is fun for kids and kids at heart.
5 Best Rides and Things to do at LEGOLAND Florida
LEGOLAND is made up of several lands. It separates the rides and attractions into different areas with similar concepts. The lands are The Beginning, Fun Town, Miniland, Duplo Alley, LEGO Kingdoms, Land of Adventure, LEGO City, Imagination Zone, LEGO Technic, Pirate's Cove, Cyprus Garden, Heartland City, World of CHIMA, LEGO NINJAGO World and the Waterpark.
Miniland USA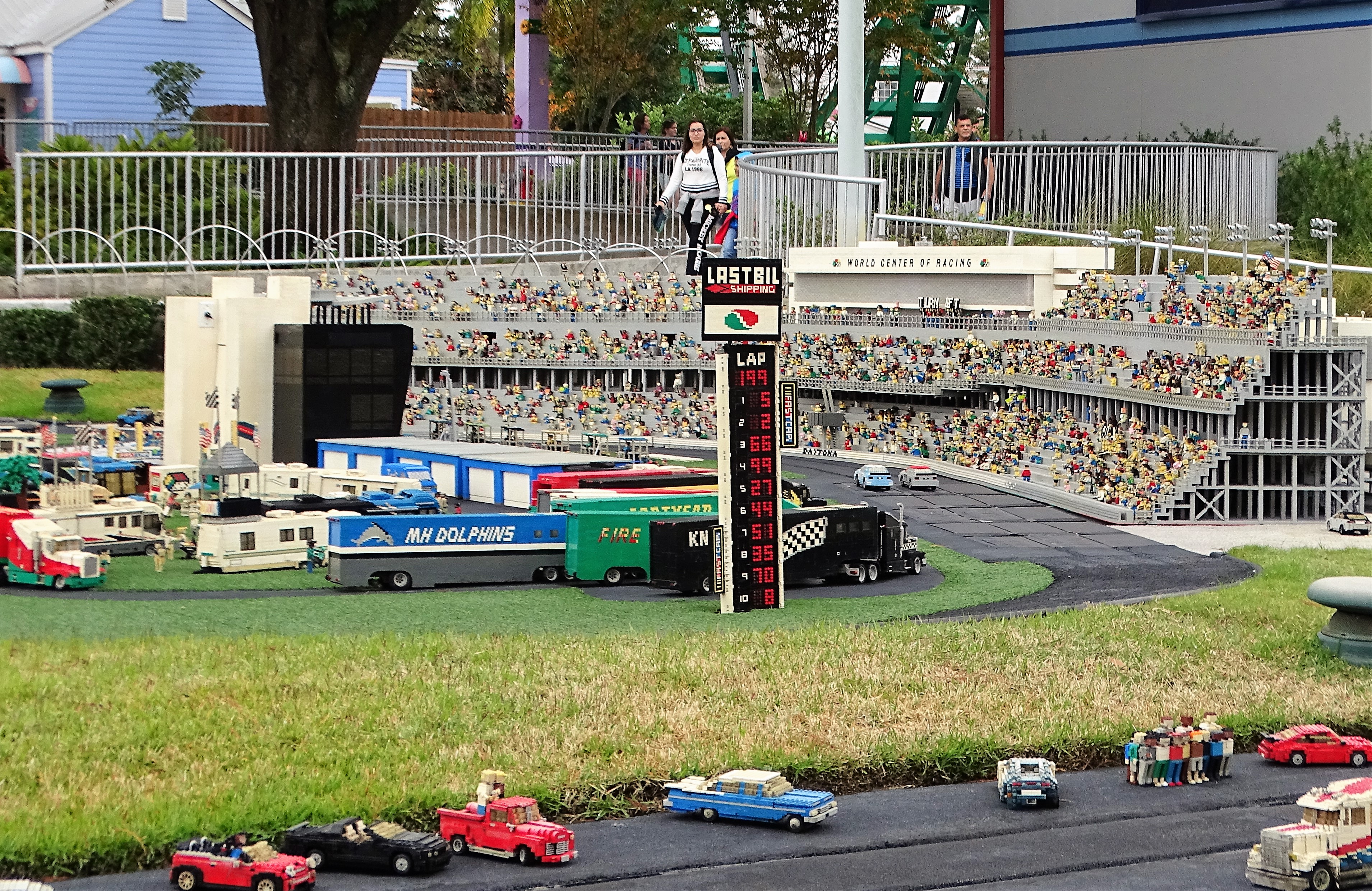 This is probably the heart of LEGOLAND Florida where you can see dioramas of many famous American destinations. The scale of Miniland USA combined with the artistic skill of those who crafted these dioramas make this exhibit a must see.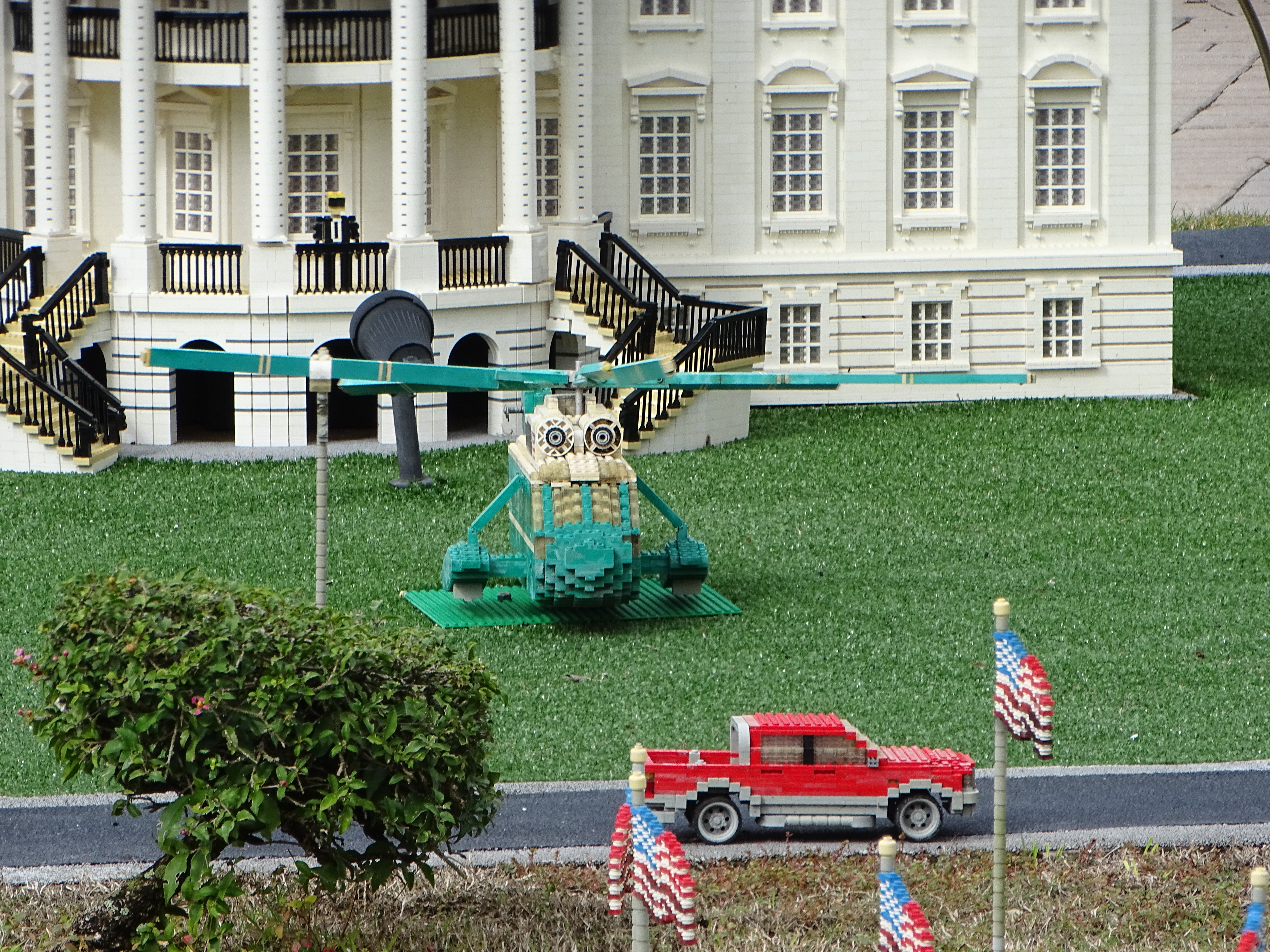 Enjoy Driving School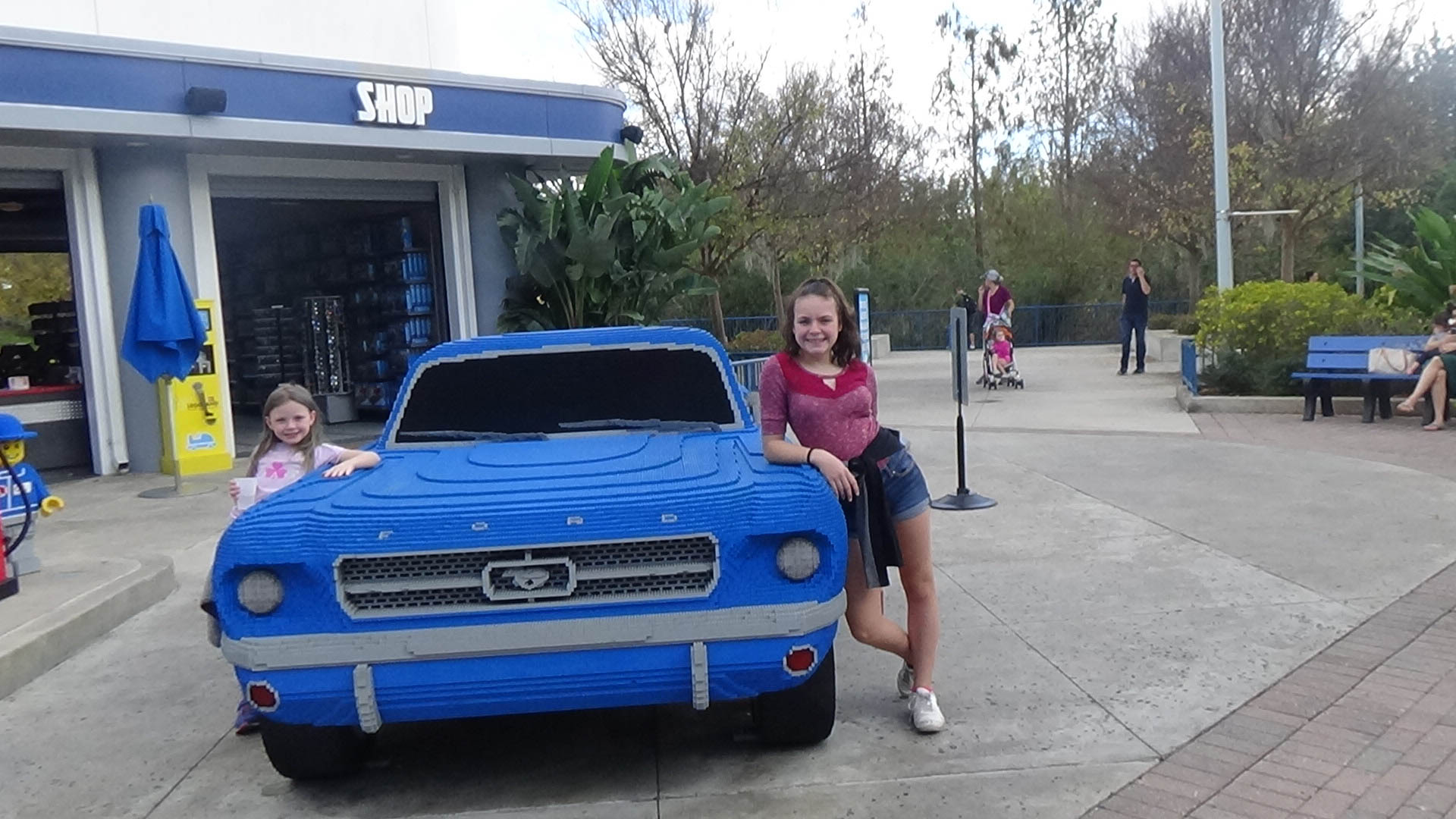 Boating School, Flying School, and Ford Driving School are options where the kids can get in and be captain of the ship, suspended in a coaster or drive a car within a safe environment. Kids tend to really enjoy this area of LEGOLAND Florida so it's a must stop area at this theme park. The girls had a lot of fun at the Ford Driving School. It was fun watching them driving around, running into things and then taking off again.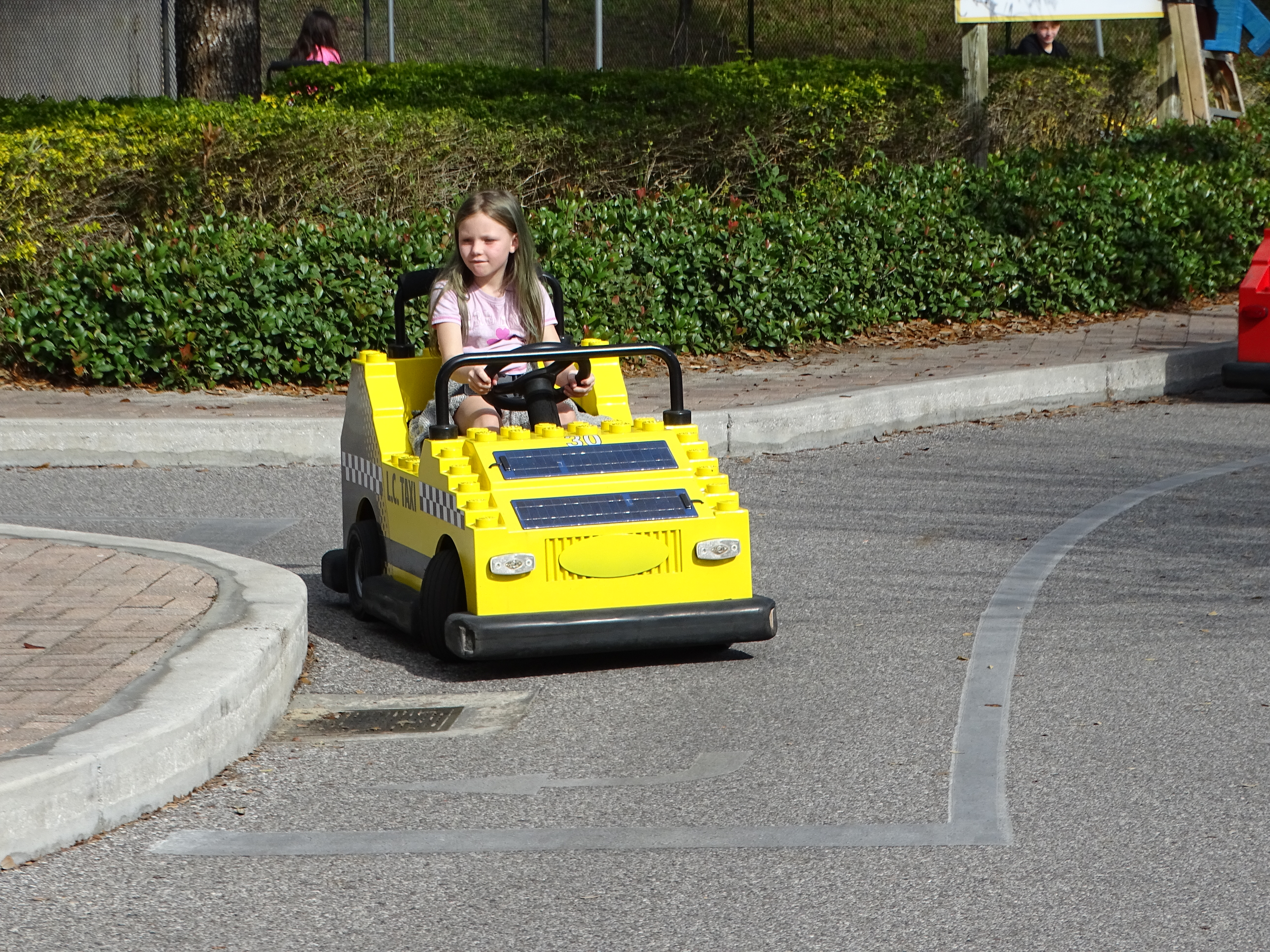 LEGO® NINJAGO® The Ride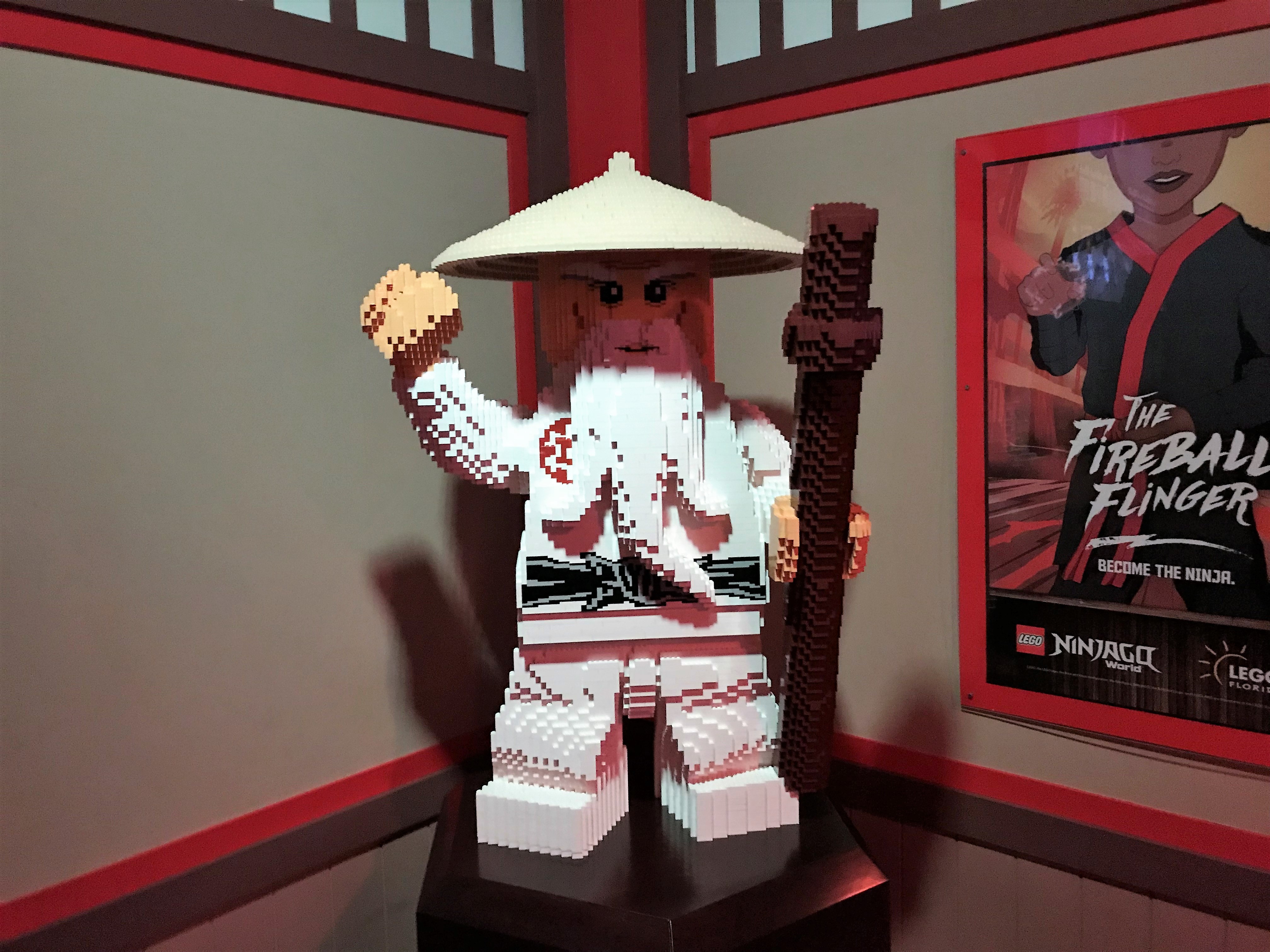 Even though we haven't seen the NINJAGO movie yet, we loved the ride. The whole NINJAGO area in fact. The ride features a sit down and shoot the object type ride. You get to blast animated fireballs, lightning and more. As you ride, track your score against family and friends. You even get to track your score against other rides. Outside of the ride area is a fun place to ass to the mountain and castle of LEGOS and other fun ninja training.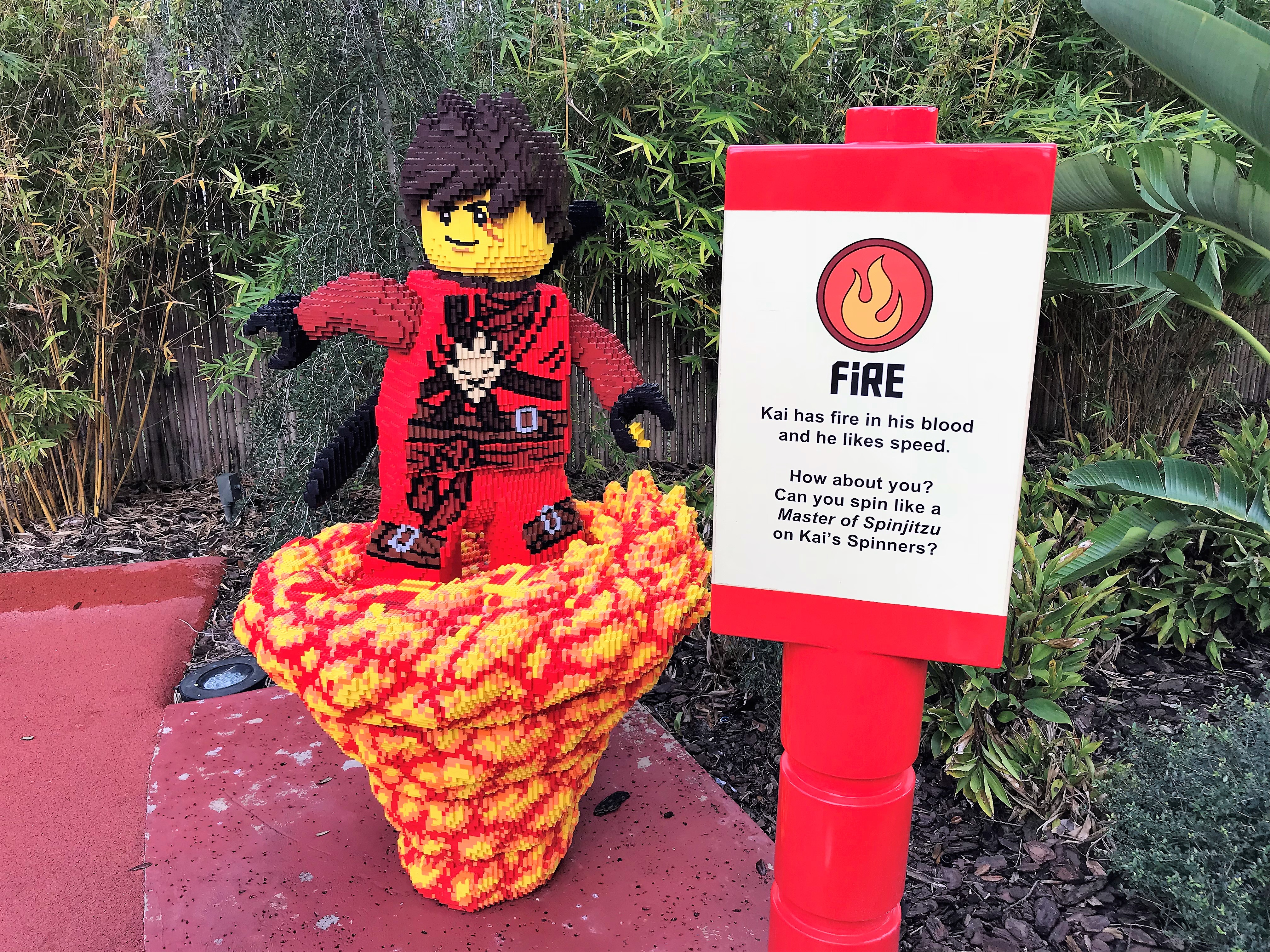 Cypress Gardens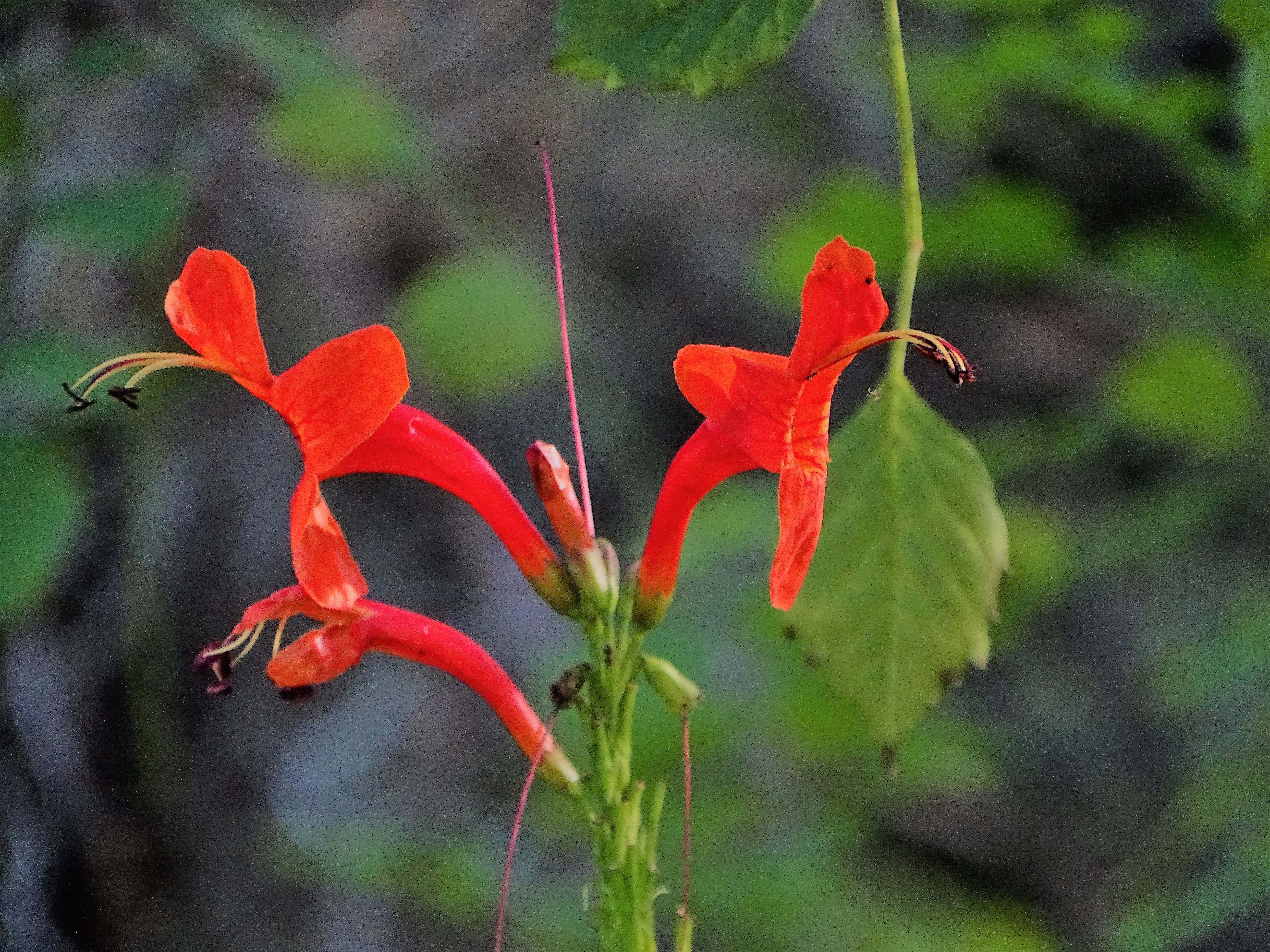 This lovely piece of botanical history dates back prior to Disney World and are part of the LEGOLAND Florida property. While the full gardens have been minimized to a smaller version than it was back in the day, this is still a favorite stop for the whole family to enjoy the magical beauty of the botanical gardens. And the large Tree of Life near the end is a must see.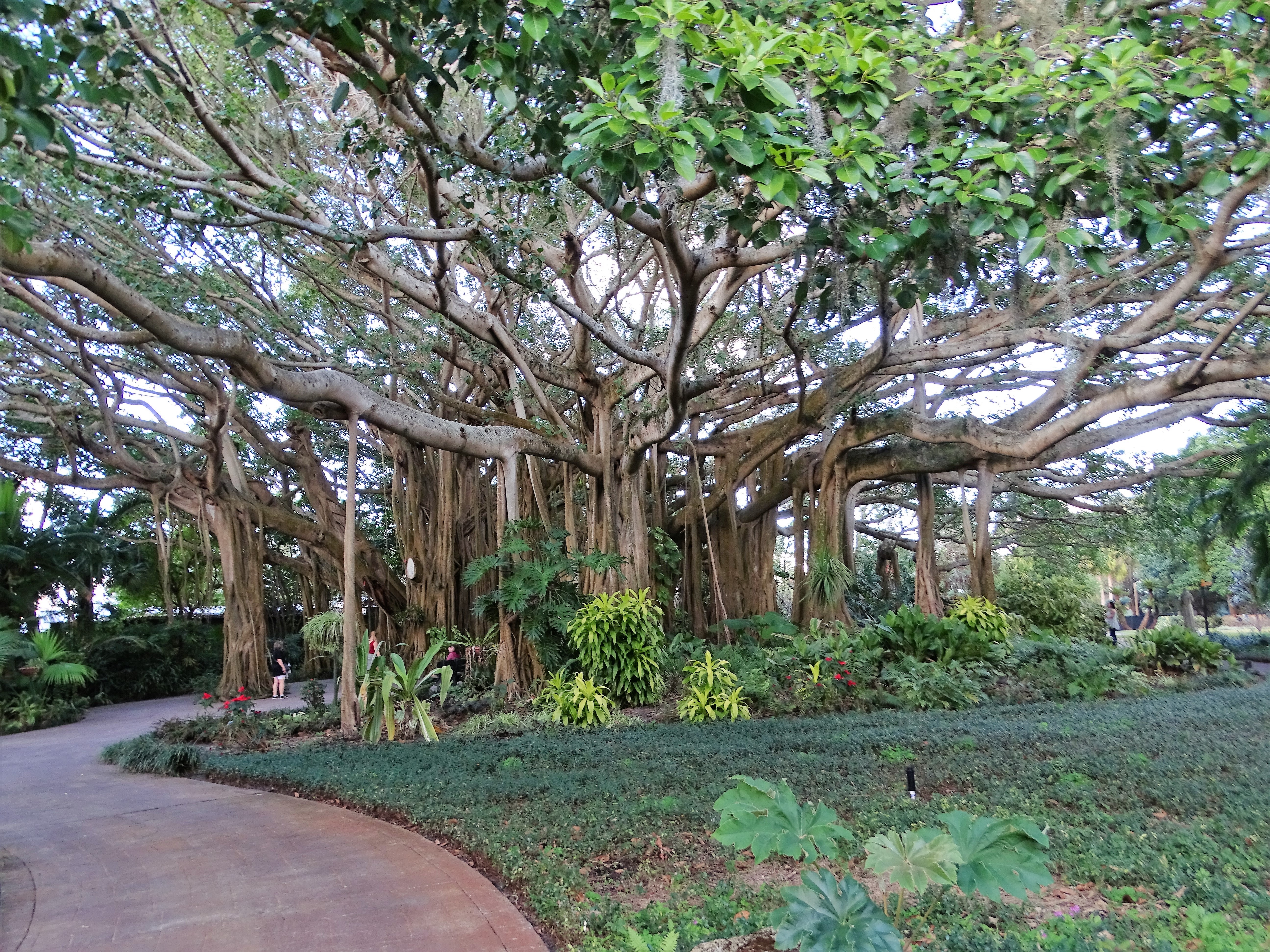 Coastersaurus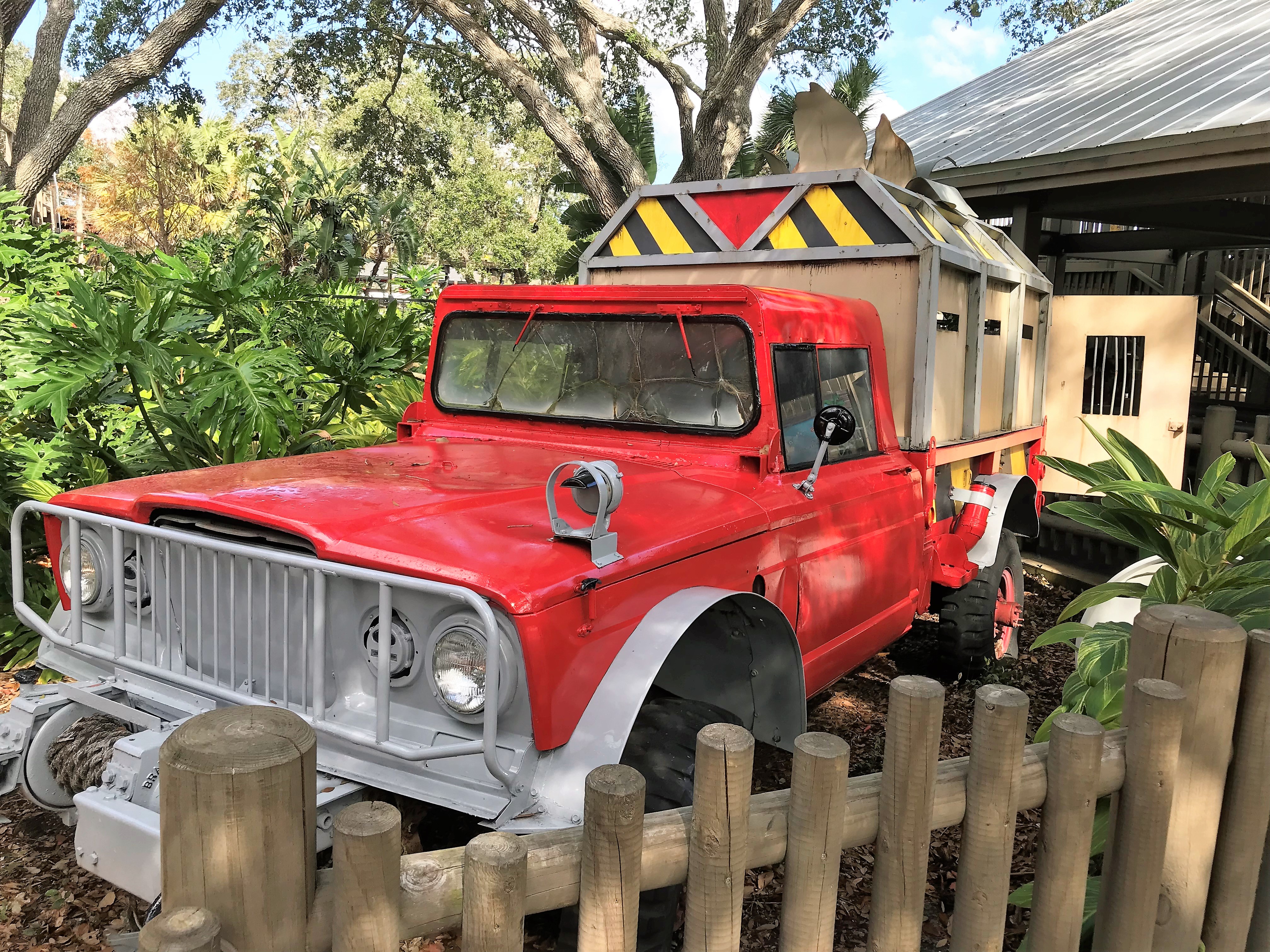 This wooden roller coaster is a fun ride and surprisingly smooth. Wooden roller coasters are known for being painful with their jerks and so are kids coasters. This ride is neither. The coaster curves and dips around a prehistoric jungle of animated and life-sized LEGO® brick dinosaurs. Kids will be thrilled with both the dinos and the hills.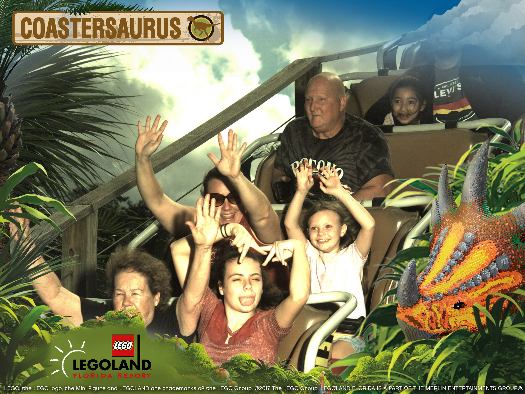 Lego Studio Store
So while I mentioned only sharing 5 rides and attractions, you should have your last stop by the Lego Studio Store where you can pick up a souvenir or two. The Lego watches are sure to be a hit with the kids among other Lego favorites. The prices are similar to what one expects at a theme park but worth every penny. Since this is a gift store and not really a ride or attraction, I didn't include it in the count but it is a must while visiting LEGOLAND Florida.

There you have it, 5 best rides and things to do at LEGOLAND Florida. This theme park is a great way to spend your time in the Orlando area. There is even a resort on site that you can stay and play, LEGOLAND Hotel.