My daughters love tuna salad. They are always asking for Tuna salad. I have never many kids who love tuna, and I have never known any kids who love it as much as they do. And it is completely ok with me because there are many a nights that tuna salad is dinner which makes my life easy, without the guilt of a junky dinner.
Tuna salad is an easy, fast and cheap dinner that we can make on those busy nights. Recently I have started adding raisins into the tuna. It is a great way to add some extra flavor, plus some extra nutrition. Another tasty addition is walnuts, if your kids or you like them. It gives a little bit of a crunch and adds flavor.
If I have traditional white bread, I try to toast it to give it more of a strong base to stand up to the tuna or else I like to use a hearty whole grain bread. No matter how you make your tuna salad, I think the addition of raisins and nuts will be a hit.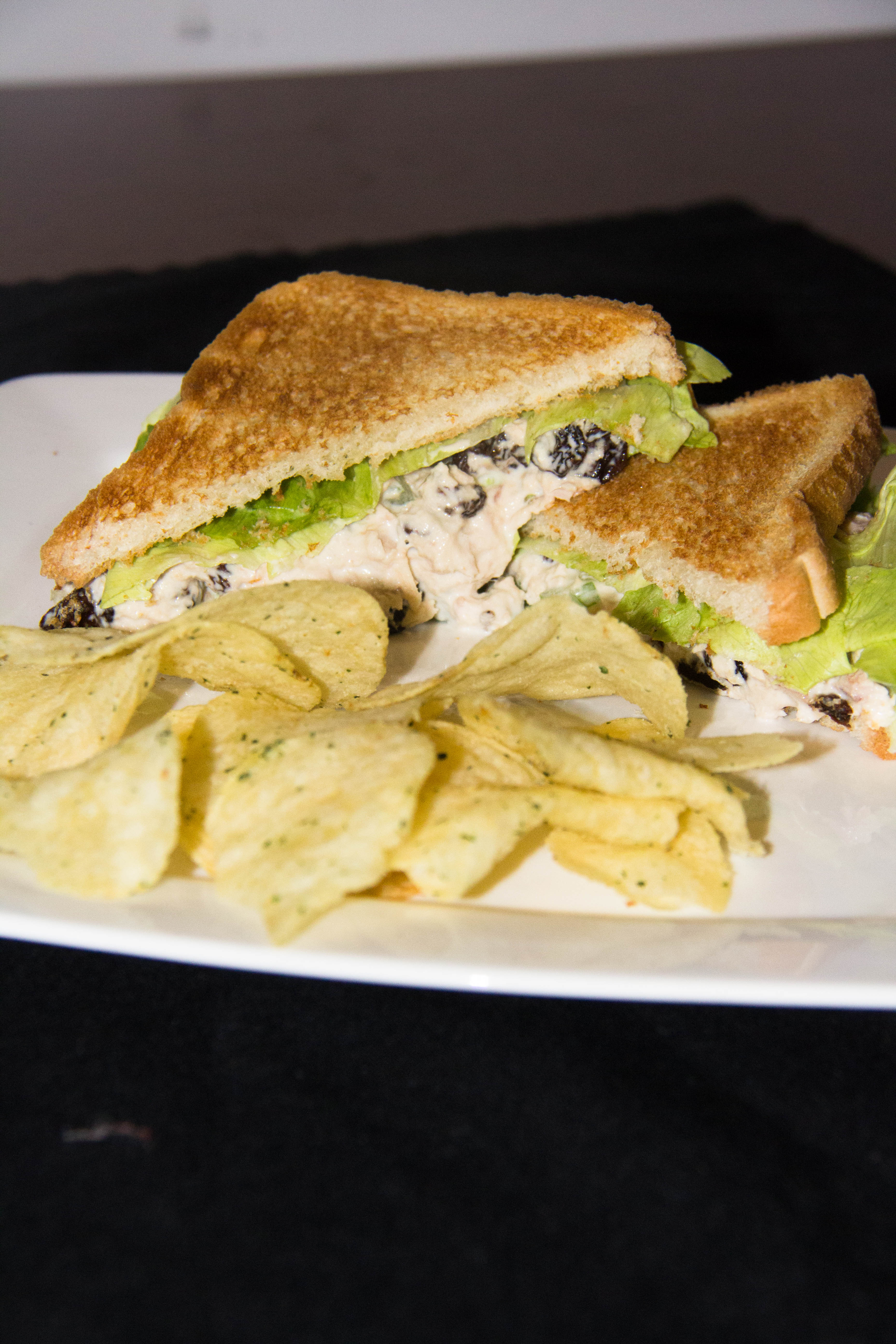 Ingredients:
1 can chunky white albacore
1/4 cup mayonnaise
1 stalk of celery, chopped
1/4 cup raisins
1/4 cup walnuts, chopped
Directions:
Drain the tuna. Empty can into a bowl. Break into small pieces
Add the other ingredients and mix together.
Add tuna salad onto bread, crackers or on a salad.