I am a member of the Collective Bias®  Social Fabric® Community.  This shop for our Valentine's Day family meal has been compensated as part of a social shopper amplification for Collective Bias and its advertiser.
I do not do much for Valentine's Day. It is a bad time of year for me, and this year, hubby is working anyway. That means, I will be spending the time with the kids. That's ok, I would rather hang out with my kids for Valentine's Day. This year, I am making it a yummy and easy dinner, that I can have on the table in under 20 minutes.
I headed out to Walmart for my #CollectiveBias to grab my Tyson Original Batter Dipped Chicken, because my kids #LuvTyson. I love the price but better yet, there was a coupon in the Sunday paper on 2-9.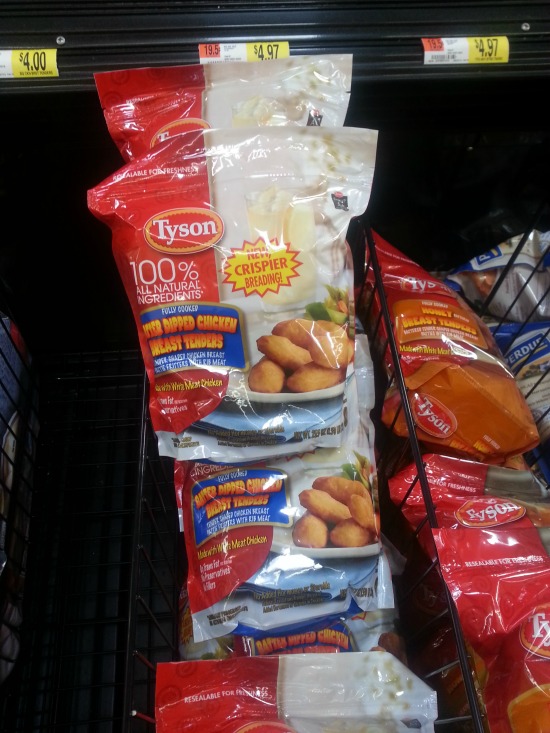 These are one of my kids favorite chicken dinners and I can get in on the table, quickly, with a little prep work. I get the  chicken in the oven, and then I start making the sauces that my kids love. My girls love when I make a dill pickle honey mustard sauce. Joey and I love a little heat in ours, so I make a sweet chili sauce.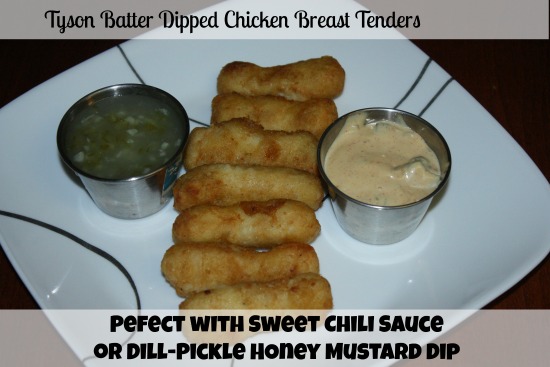 I get my chicken in the oven, and get them golden brown. While the chicken is cooking, I start on my sauces. I start on my sweet chili sauce, but that has to be put on the stovetop.
Ingredients for Sweet Chili Sauce
2 garlic cloves, peeled and diced as small as possible
2 Serrano peppers, deseeded and chopped as small as possible
¼ cup rice wine vinegar
½ cup sugar
1 teaspoon ginger, diced as small as possible
¾ cup water
1 tablespoon cornstarch
2 tablespoons water
Start by dicing everything up. Add the garlic, peppers, vinegar, sugar and water in a sauce pan. Bring to a boil and let boil until the peppers and garlic are soft.
Put the cornstarch into 2 tablespoons of water, creating a slurry. Then add to the saucepan. Cook until thickened.
Then I start in on my dill-pickle honey mustard sauce. This one is really simple.
Ingredients for Dill-Pickle Honey Mustard Sauce
2/3 cup mayonnaise
1/4 cup honey mustard
3 tablespoons dill pickle cut into small pieces.
1 teaspoon worcestershire sauce
1/2 teaspoon paprika
Everything goes into a bowl, and is mixed together. Done. Simple right?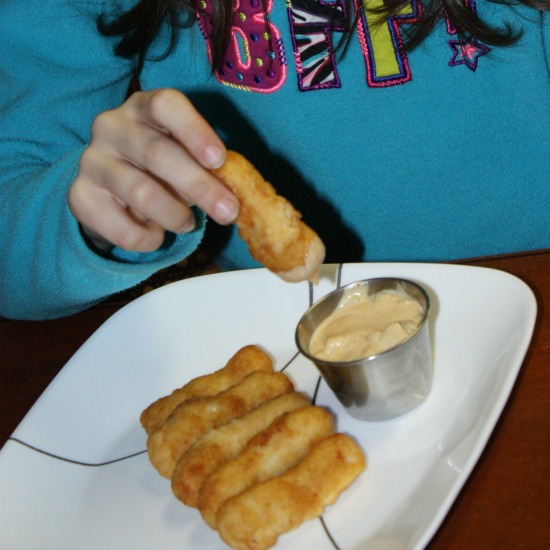 Then I pull my chicken out of the oven and get them ready for the kids. Well, try to. I can usually barely get chicken on the plate before the kids are taking them and dipping it into their favorite sauces.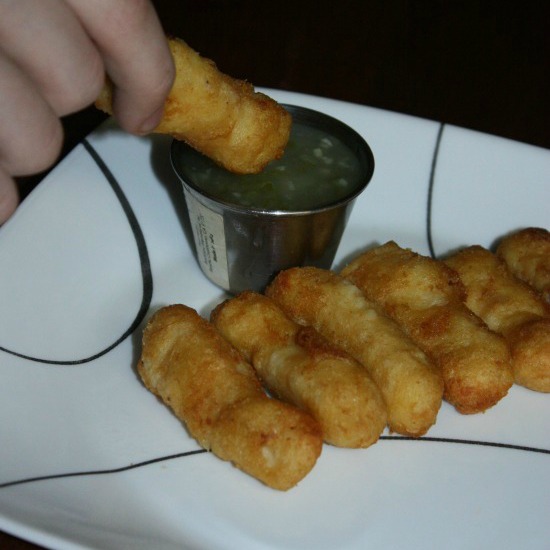 We love how crunchy the outside of the chicken is, and how the inside is juicy and tender.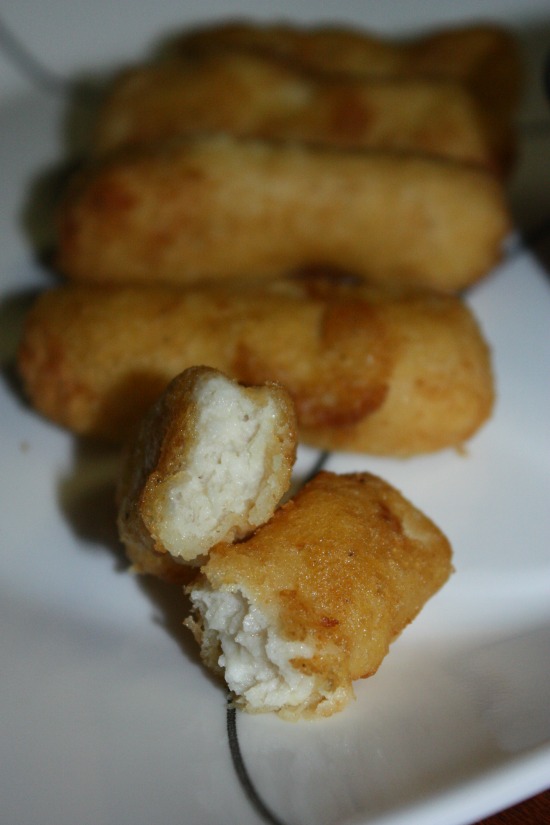 What do you do for Valentine's Day? Do you hang out with the kids? What do you like to make?