Disclosure: Media rates and, in some cases, comped activities were provided to showcase this venue properly. All opinions are my own.
Jimmy and I never get away together. Honestly, we are lucky to see each other most weeks. He works overnight and I am chasing 4 kids around. We are usually happy if we can spend time together for a few hours, let alone a whole weekend. After the summer I had, traveling with the kids, even spending 3 weeks away in North Carolina. When was asked to come visit and spend the weekend checking out the renovations at Mount Airy Casino Resort in the Mount Poconos, PA, I was beyond thrilled.
For people who live around Philly, it is just a quick 90 minute drive into the mountains, and extremely easy to find. As we were driving up to the resort, the first thing that came into view was the beautiful, golf course that Sports Illustrated called "Best 18 Holes in America".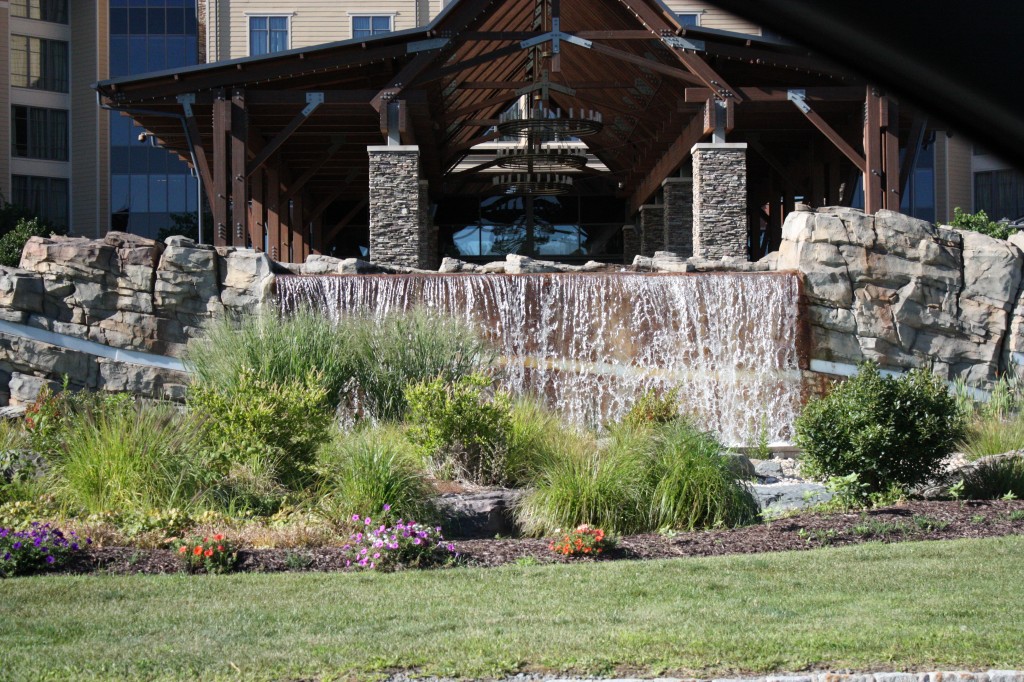 As we pulled into the hotel driveway, I was taken back by how beautiful the building was. There is a small waterfall display as we pulled in and then pulled around to the valet service. Walking into the building itself it another breath-taking view, with another waterfall display that is surrounded with trees that are decorated with each season.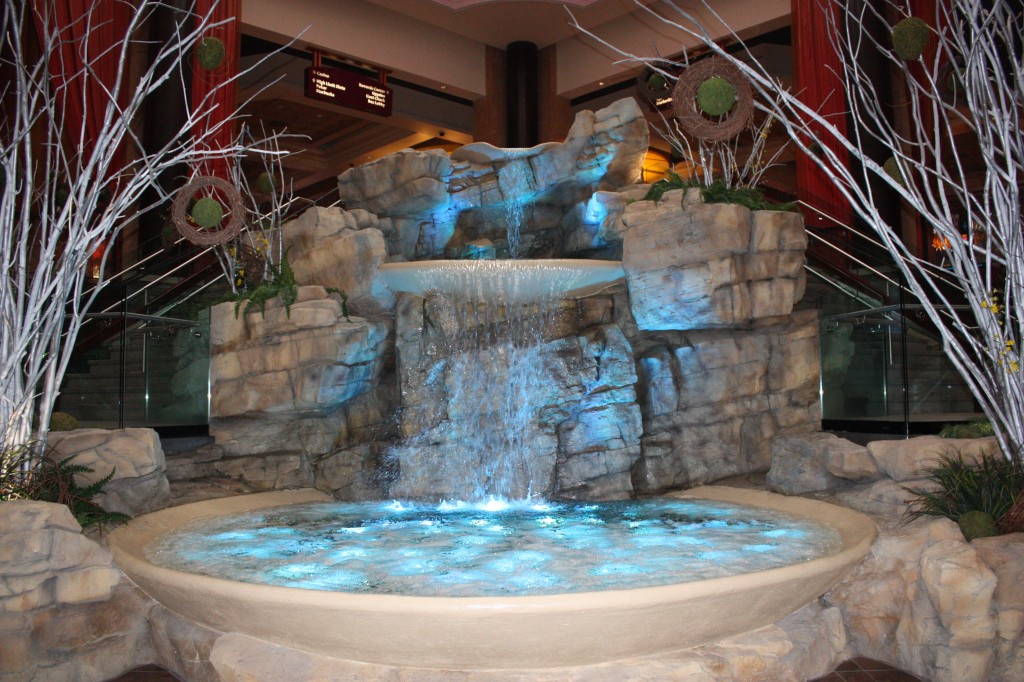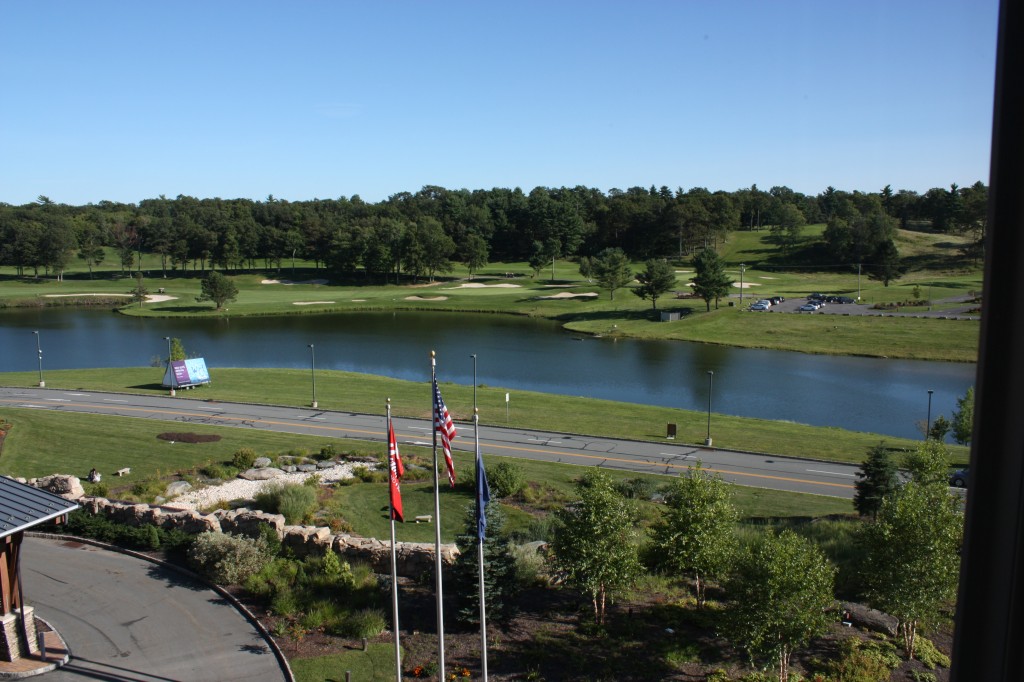 After checking in, we headed up to our room, where we had the most amazing view of the golf course. The bed has an amazingly comfortable mattress, that I swear I could have slept in forever. And while sitting in the bed, we had a big, high def flat screen mounted to the wall directly in front of us. There are lamps on each side of the bed, with dimmer switches, which is great for couples like us, who tend to have different sleep patterns or one heads to sleep earlier than another. There is a mini-bar, of course, and a desk which was great for me, since even on vacation, I still tend to work, at least a little.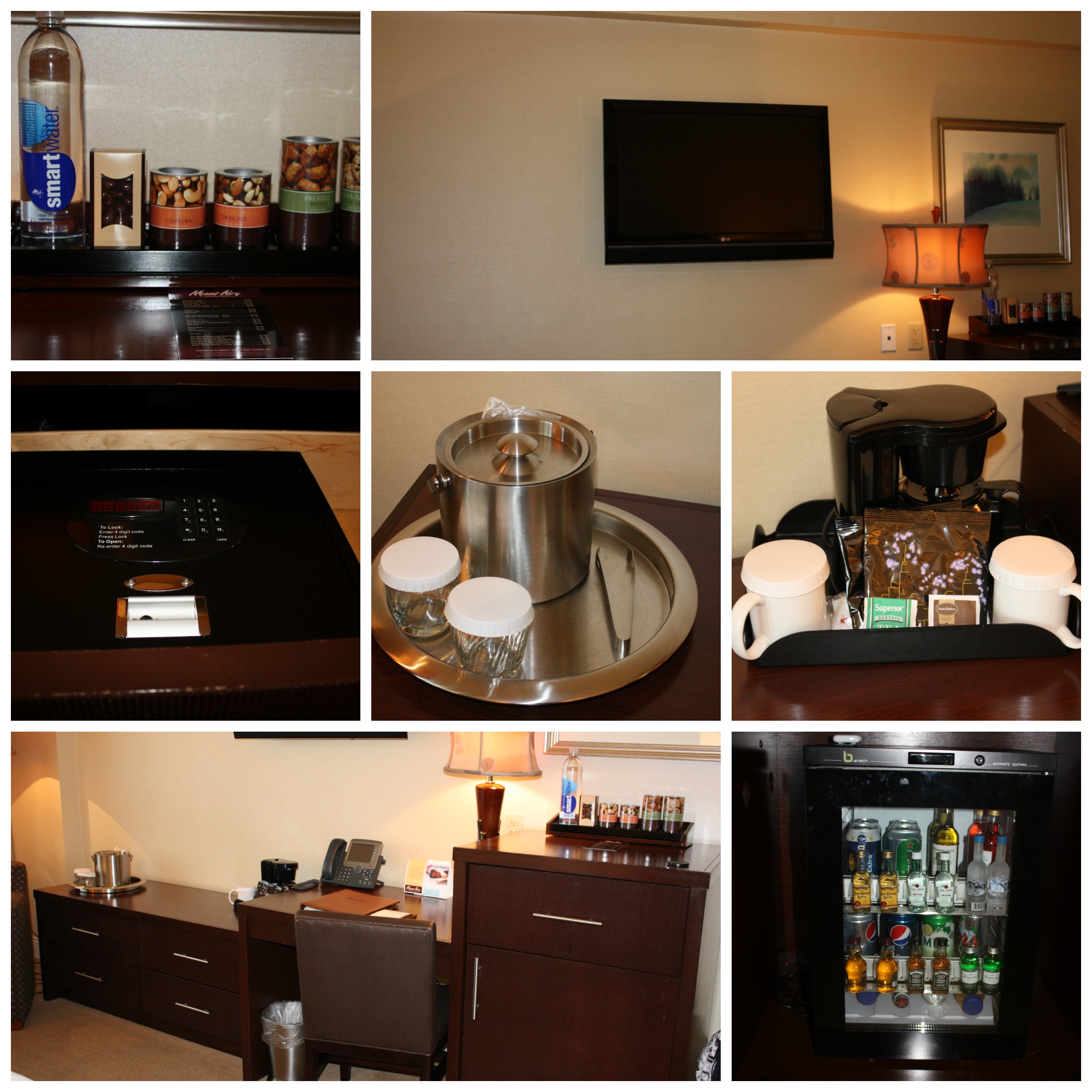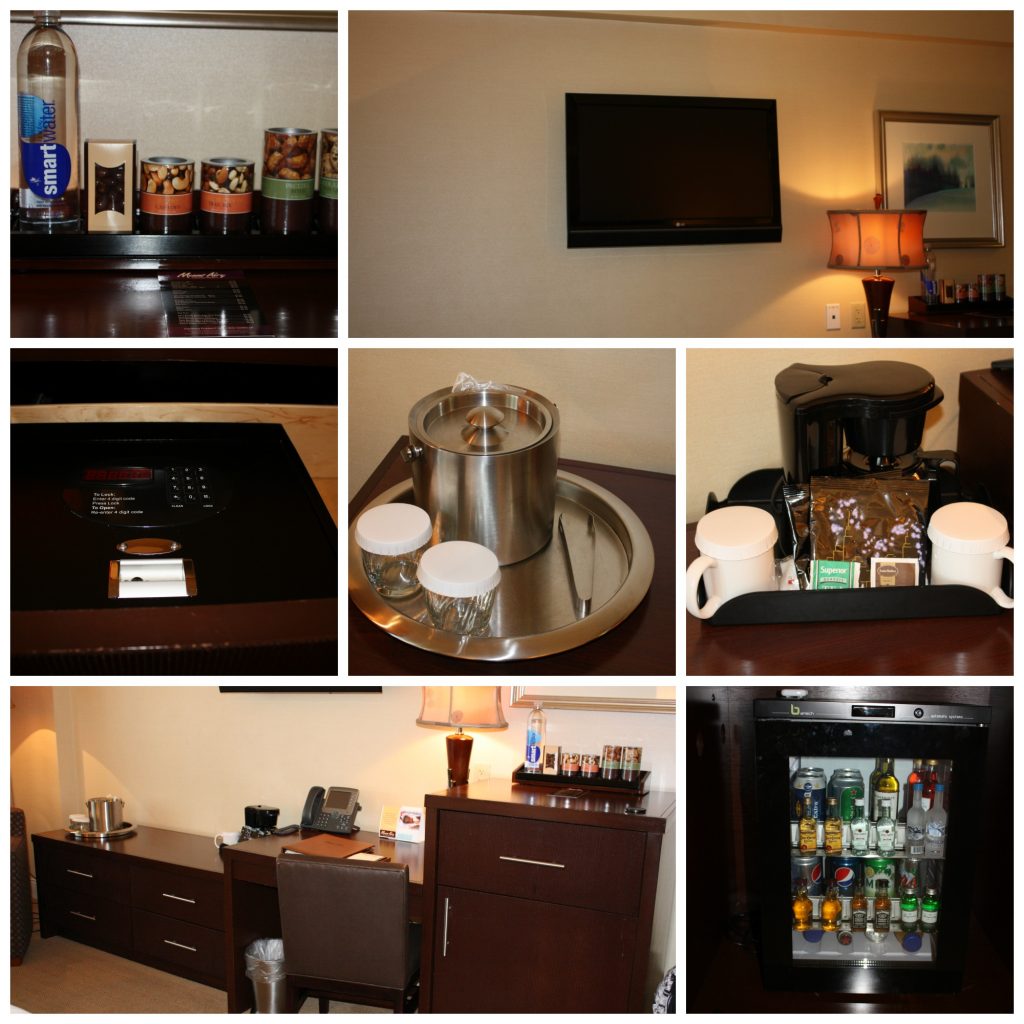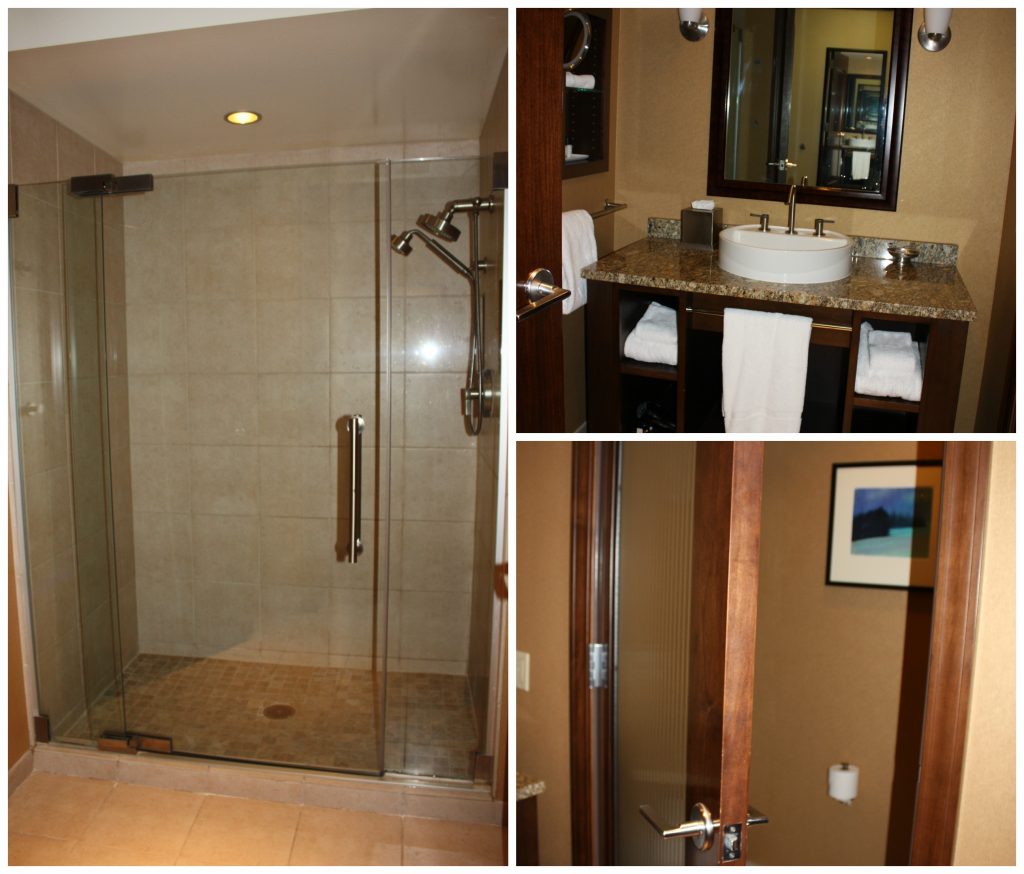 The bathroom is made up of 2 rooms. When we walked in, there is the large sink, with several shelves, with a large glass shower to the left, and a private toilet room to the right. The area is large enough for 2 people to be in there, getting ready for dinner or the casino, or wherever you plan to spend the evening.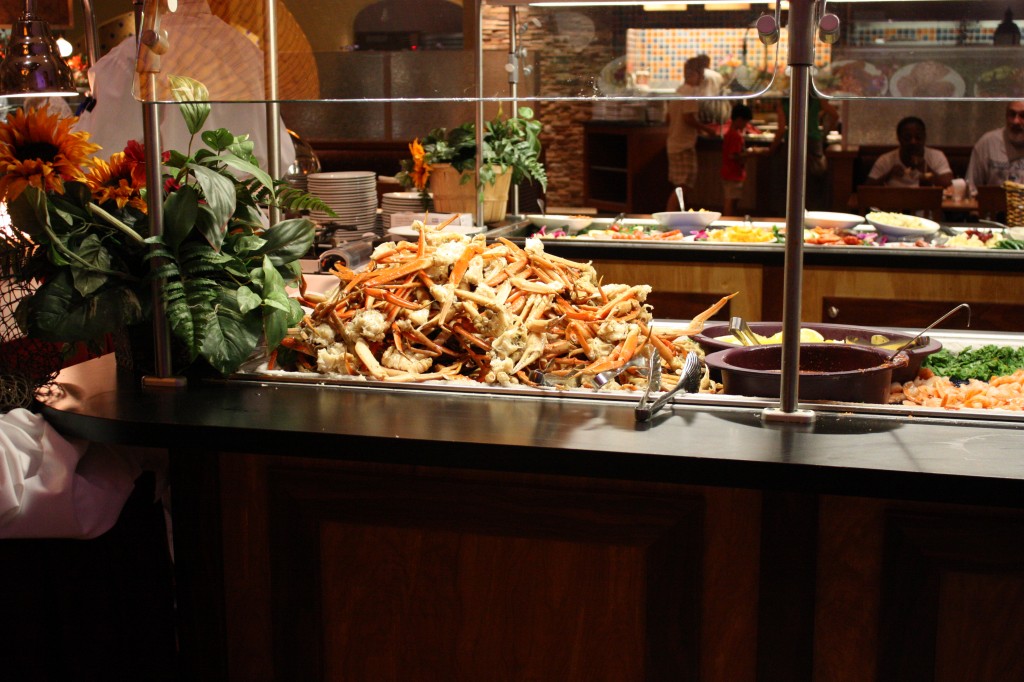 I was lucky enough to be able to enjoy the restaurants that the resort has to offer. What I love is, no matter if someone visits for a day trip to the casino, or are staying over night or longer, there are several options to eat. There is a buffet, The Noodle Bar, Betty's Diner, Le Sorelle Cucina, and Red Steakhouse. There is even a Starbucks.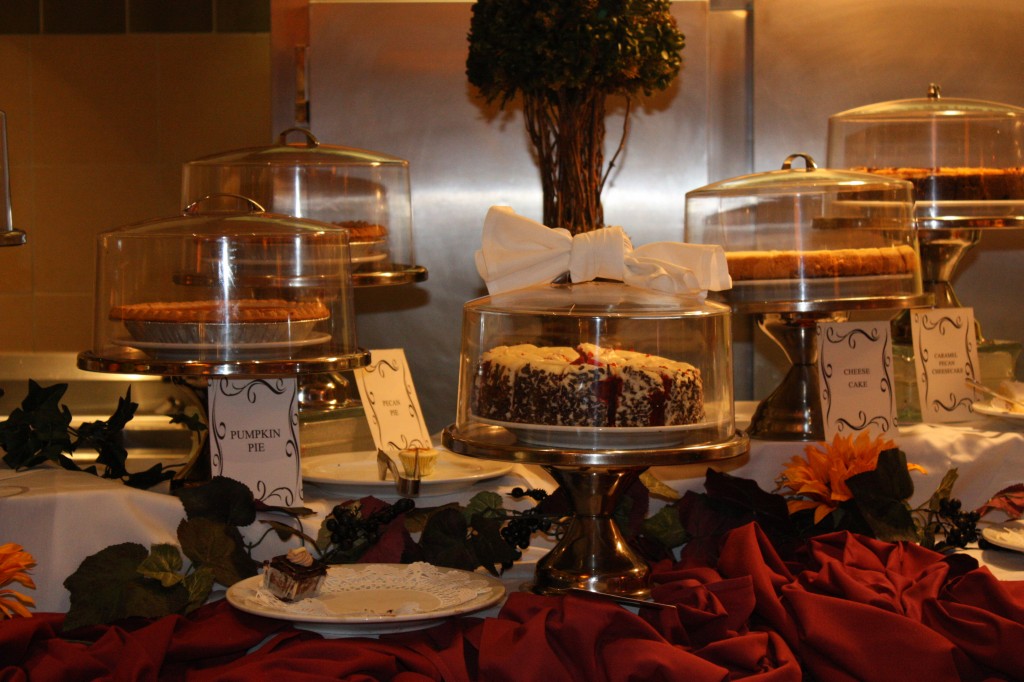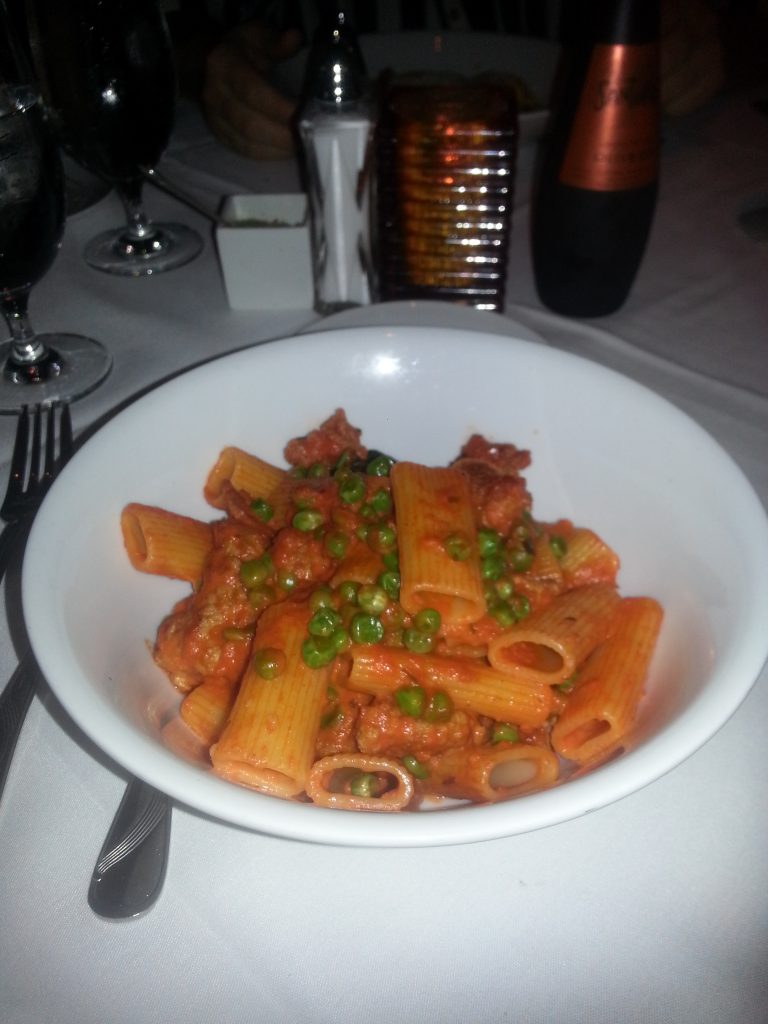 Our first night visiting, we had dinner reservations at Le Sorelle Cucina. The restaurant is beautiful. Le Sorelle Cucina and Red share a common bar and waiting area, that offers live piano playing. The restaurant is, expectedly, busy but the servers are very on top of making sure we had everything we needed. And the food… delicious! Jimmy had amazing homemade ravioli and I had a rigatoni with sweet sausage and peas in a vodka sauce.
Then came dessert. Even though we were both stuffed, I had to try some dessert. We decided to split a raspberry truffle tort. Let me tell you, if you have been a reader here for a while, you know I love desserts. I am a sweet-a-holic. But this has to be the very best dessert I have ever had. I mean, honestly, I am thinking about driving back up there just for the dessert!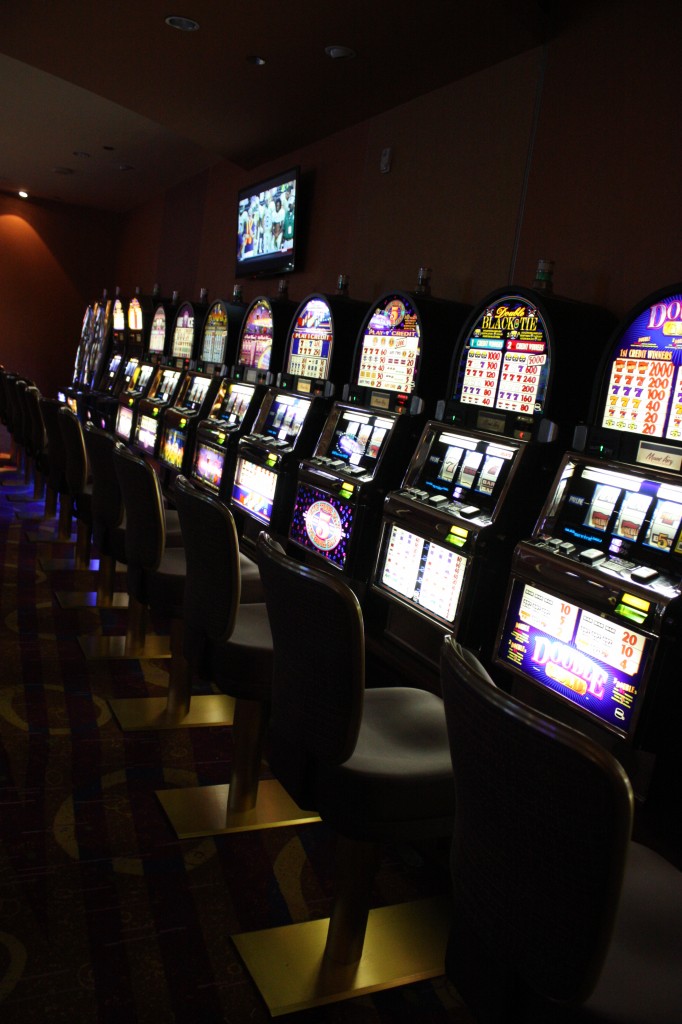 After dinner we went over to the Casino's rewards area to sign up for their reward card. Just for signing up, we each received $10 to play on the slots or table games. Then since we downloaded the app on our phones, we received another $15 each. That meant $25 free to play on the slots with.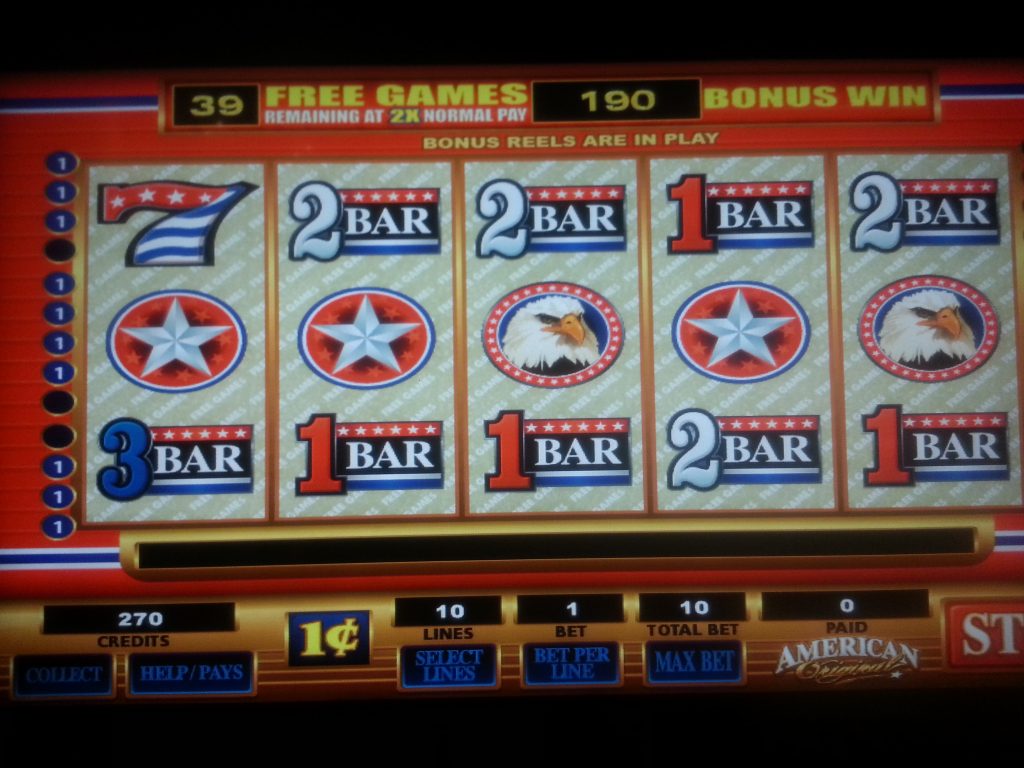 As someone with asthma, who hates the smell of smoke, I tend to try to stay away from places that allow smoking in the building. While the casino does allow smoking on one side, they do an amazing job at keeping the smell and smoke from traveling. Unless I was next to someone who was smoking I could barely tell that there was people smoking in the same room as me.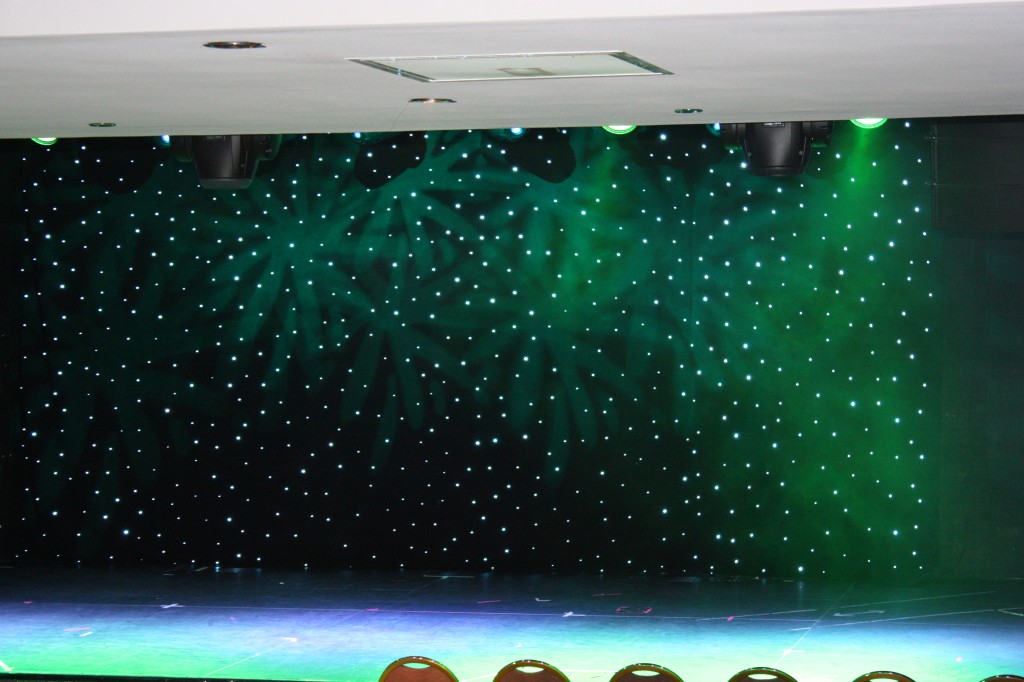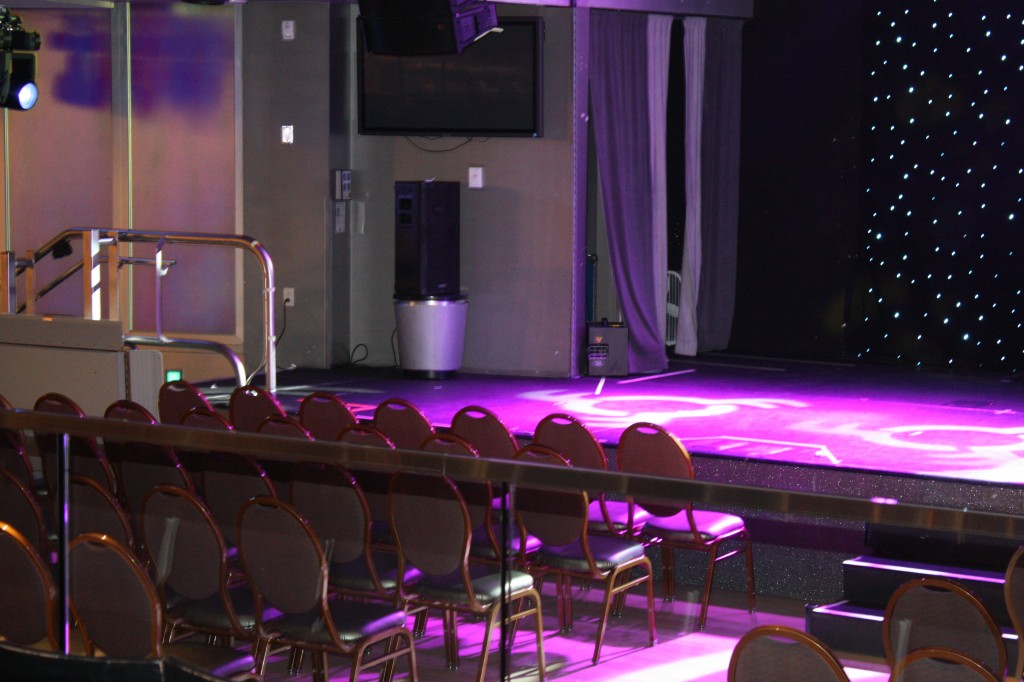 We could have stopped into the show of the evening, which happened to be The Thunder  from Down Under, which is a male review, but on other nights it could be a variety of entertainment. After the show, the area becomes a night club, the Gypsies Lounge. We could also have spent time at the Glass Bar, that is located in the middle of the casino.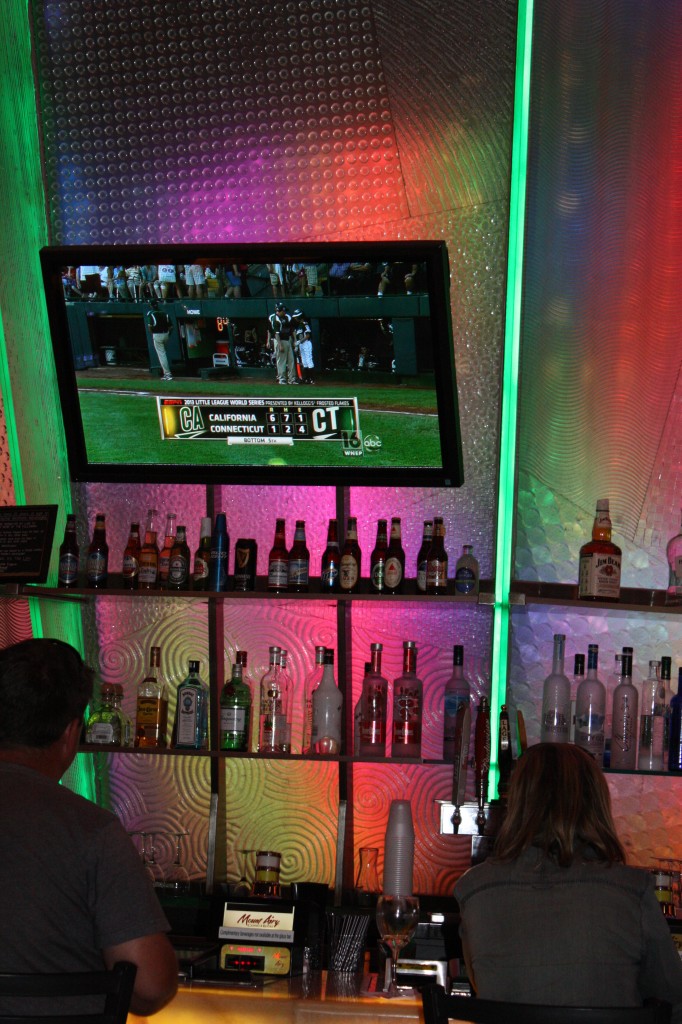 After a long day, and a long night, I could not wait to crash into our bed. And like I said earlier it was extremely comfortable. I have a had time sleeping in strange places, which is ironic with how much we travel, but when I laid down in the bed, I slept as if I was in my own bed. Well actually, the mattress is so much more comfortable than mine, so I probably slept better.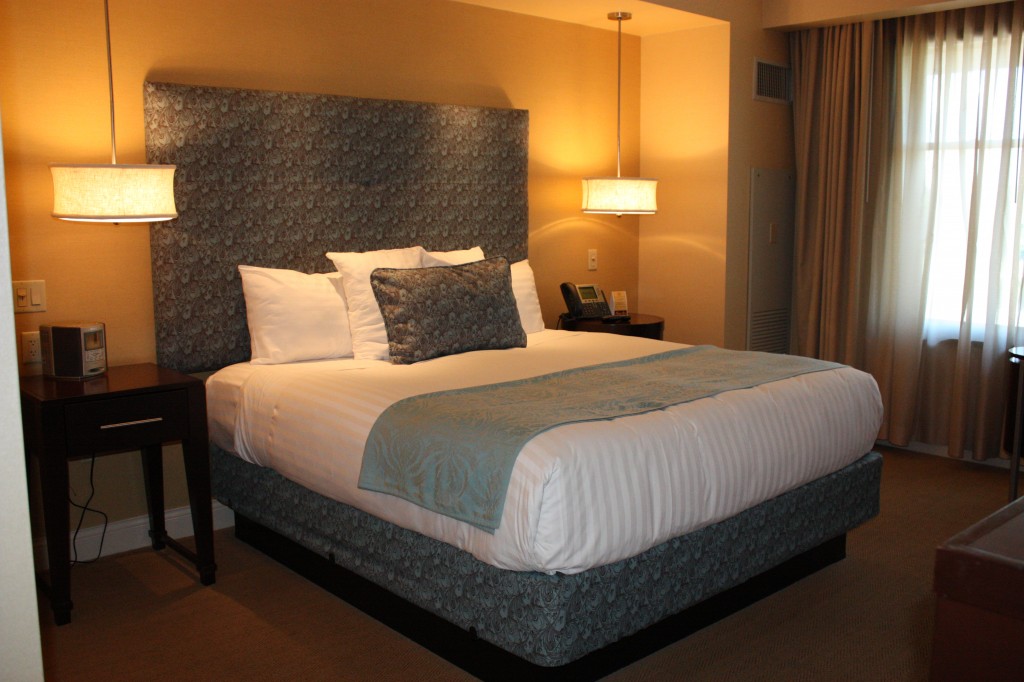 The next morning, we had breakfast at Betty's Diner. While we were not happy with our server, the food was good diner food and the portions were a good size. When the management discovered that we were unhappy with the service, they were quick to make it right.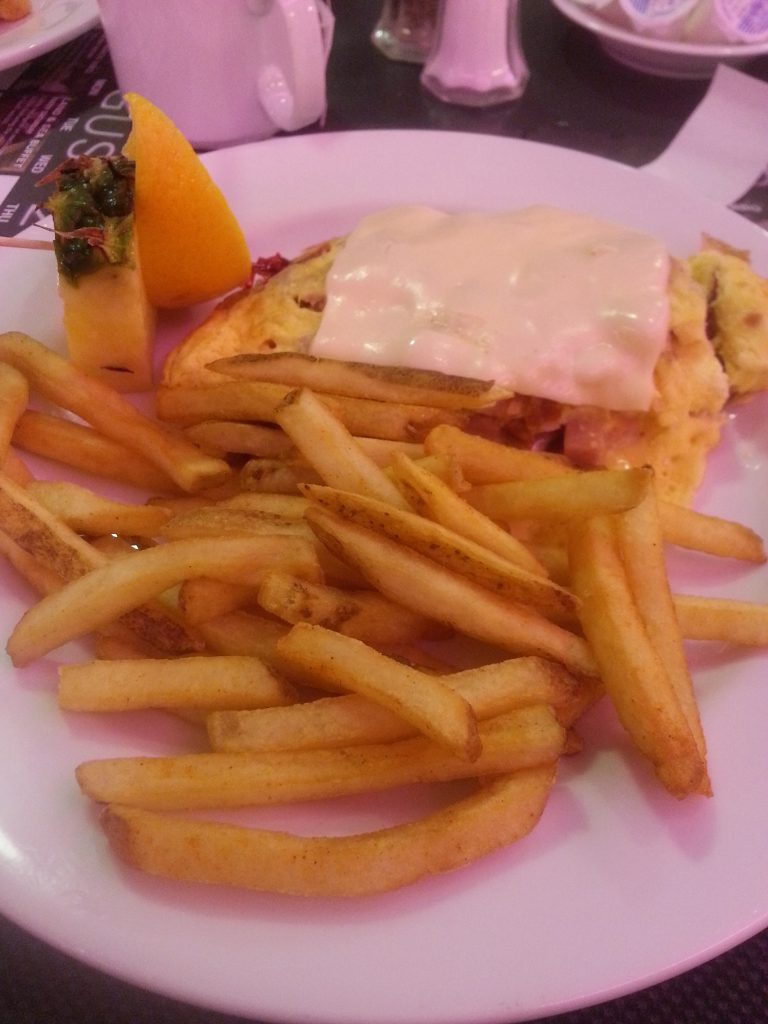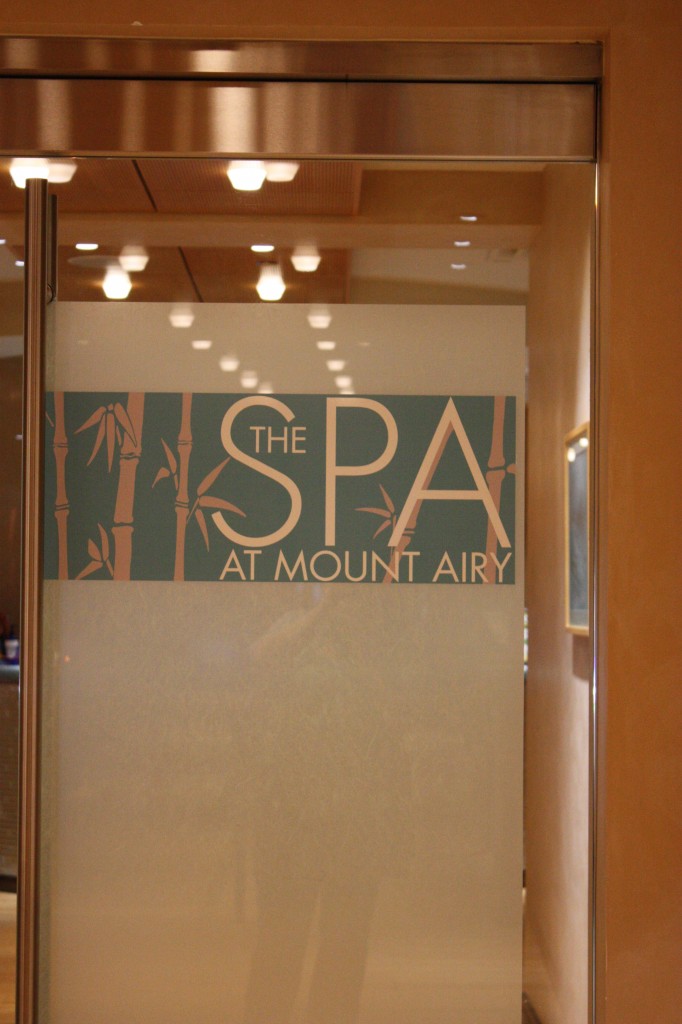 In the afternoon, Jimmy and I had a couples massage scheduled in the resorts' spa. The spa area is like walking into a different world after leaving the hustle and bustle of the lobby and casino area. It starts by walking down a hallway that is lined with bamboo and is serene and calming, leading to the check in desk. Down the hallway is the fitness center that has just been enlarged and has enough equipment to rival many small gyms I have seen.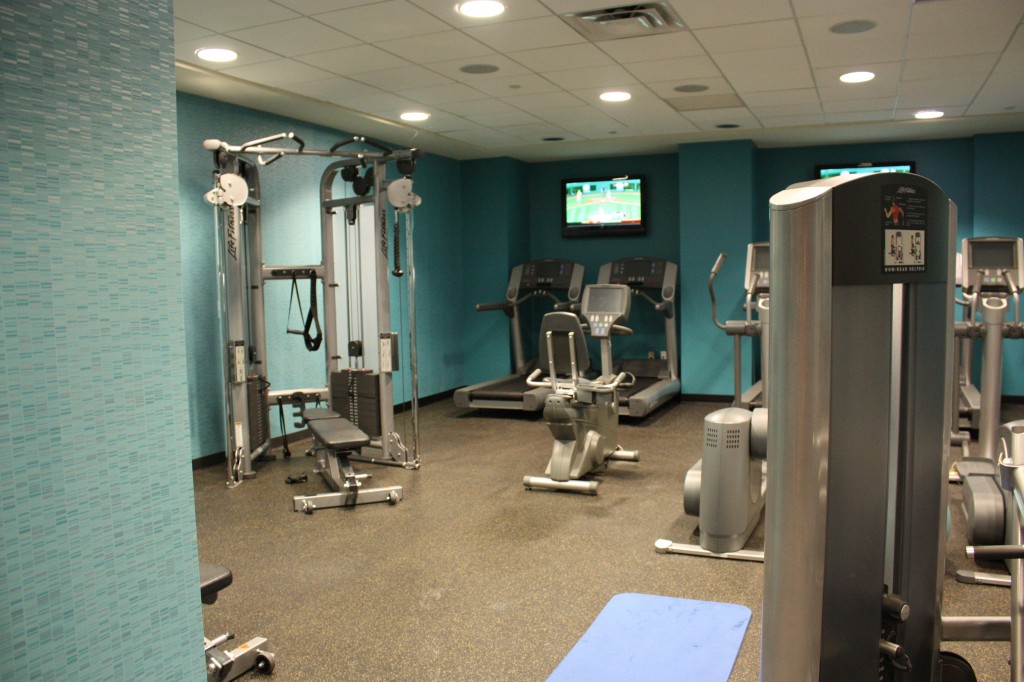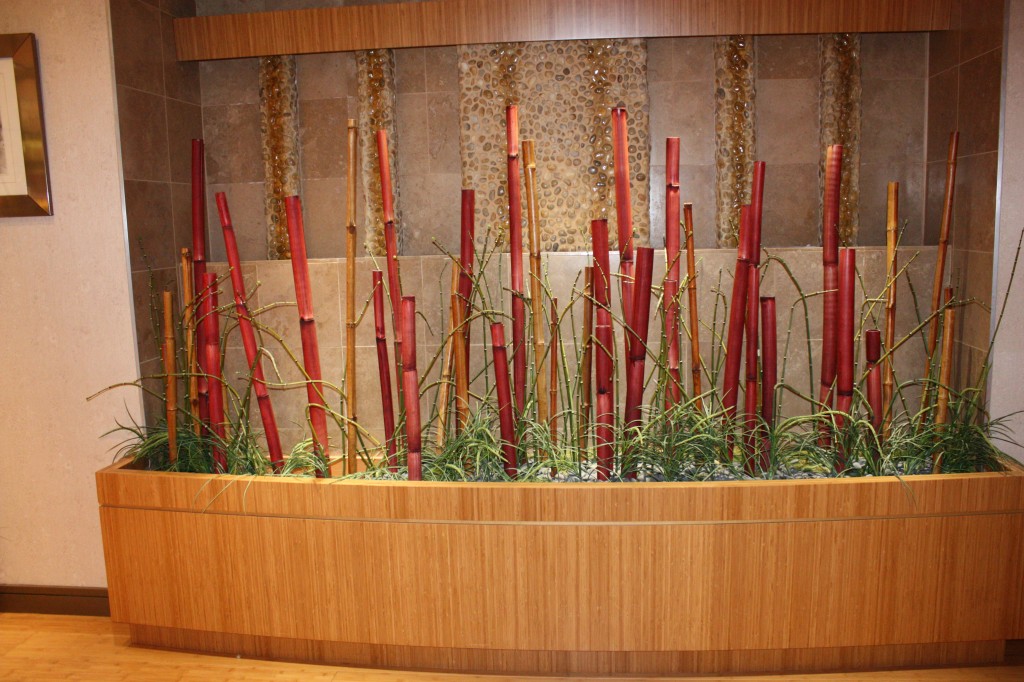 This is also where the new pool entrance will be once the indoor/outdoor heated pool is completed in the next few months. There is a full service salon, an area for mani and pedis, and then down the stairs to the massage area. There are many types of massages available. After the massage, clients are free to use the steam room, sauna or showers. Jimmy had a swedish massage and I had the bamboo massage. Jimmy and I both left the spa feeling like a million bucks and extremely relaxed.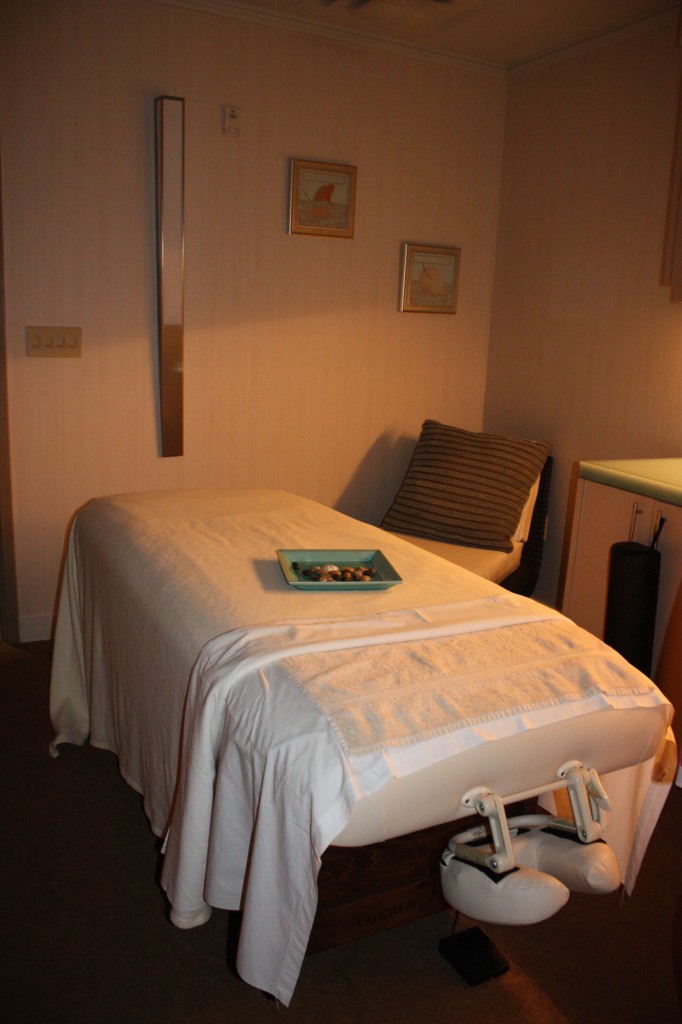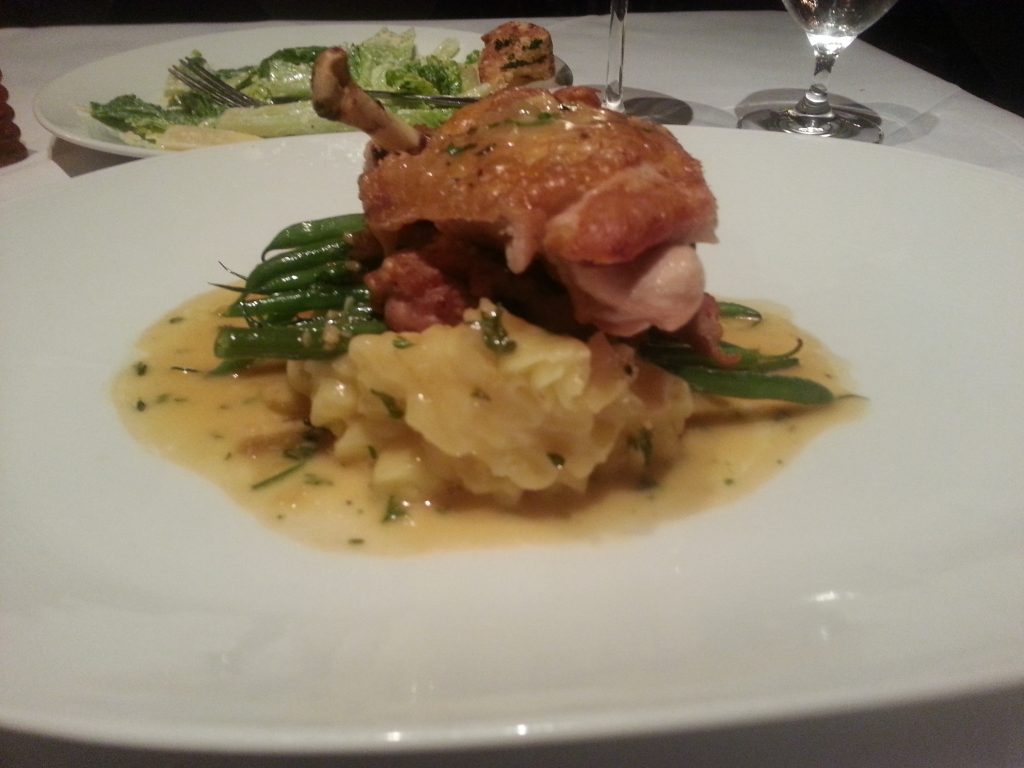 After some short downtime, we were off to dinner at Red Steakhouse. I don't know if the atmosphere was different because it was a Sunday at 7 or if it was the restaurant itself. but it was much calmer and quieter. We were surprised that the menu was smaller than we expected, with not many types of steaks to choose from, but the ones offered all sounded great. There was also, soups, salad, and chicken to choose from. I ordered the french onion soup, which was really great and loaded. It was extremely filling and I do not think I have ever seen a soup with as many onions. I ordered the chicken, which I know is strange for going t a steak house but I have never been much of a steak eater. The chicken was very good, placed over yukon mashed potatoes and green beans. Jimmy did order the Bistro steak with the largest baked potato we have seen. We tried 2 of the desserts offered, the chocolate Mousse pyramid and the mocha Creme Brule. Both of them were simply amazing. But what made the entire dinner stand out and made it simply amazing was the service. The servers were amazing on top of everything and were there to make sure we had everything we needed, and checked in with us often. I tweeted at the time and I will say it again if you go to Red, see if Leslie is available to be your server because she is one of the best I have ever had.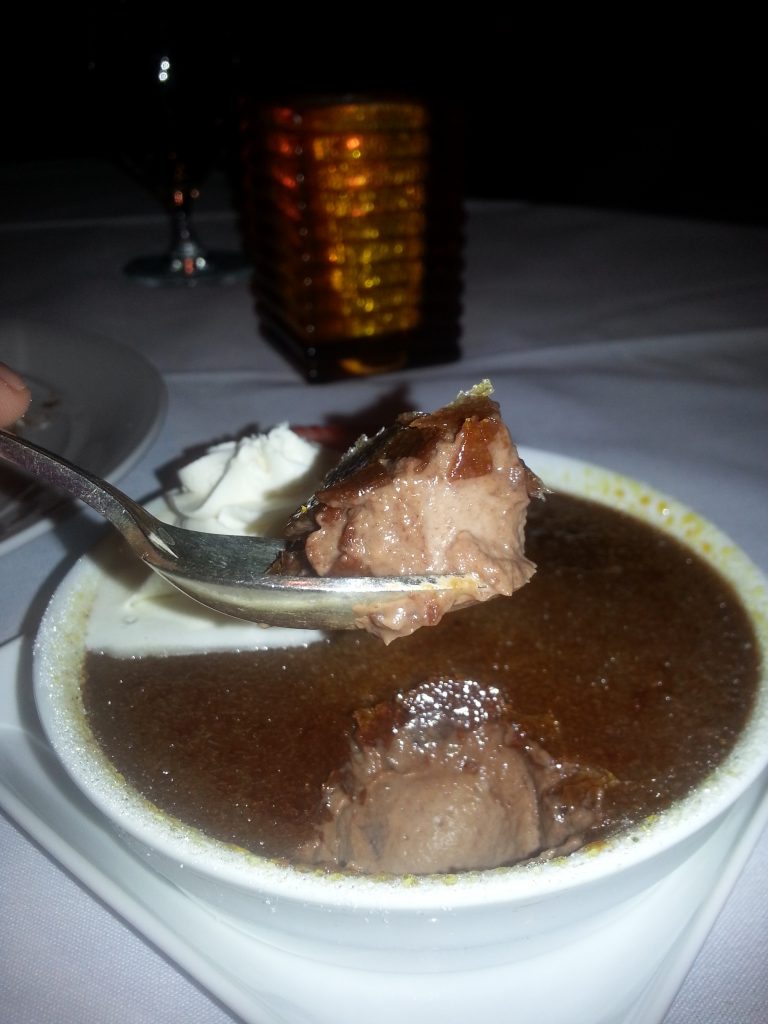 We spent another night hanging out in the casino. We had thought the night club was open more nights than it was, but it was only on the weekend. We would have loved spend the night dancing but it just gives me an excuse to head up on another weekend, like I need an excuse.
I was annoyed when in the middle of the night I went online to see if a payment I was expecting had posted, to see that an unexpected charge to my account. When checking in, I gave them my credit card as a security for things that are charged to the room. It was not supposed to be charged again, if at all, until check out. Then I would settle up any bill. But that is not what happened. They were charging my card for close to $400. My complait to the desk, at 2 in the morning, was that it was not agreed upon and that while yes, they would be correcting the charge, because what if I had planned to pay for charges in cash or with another card whatever, it takes my bank 2 weeks to complete refunds. And what if that money was scheduled for something else. I under stood that they are trying to protect themselves against charges, but I was upset since it was not agreed upon. The night desk attendant was slightly nasty which only agreviated me further. The next morning, at check out, I was still annoyed, since it had ruined my over night, and she was condesending as we tried to work out the issues. Thankfully, the manager was great, settling the problems and putting up with me getting kind of cranky about it, never losing her patience with me or getting snarky.
The trip was amazing and Jimmy and I are already planning when we can get away, even for a day/evening trip together and enjoy the resort again. The casino resort is extremely friendly whether it is an overnight trip or a day trip.