When I was younger, Worms In Dirt was such a fun dessert to make. You stuck some gummy worms inside some pudding and crushed up some cookies on top. This is still a favorite dessert of my kids, but we have a new spin on it now. Worms In Dirt Bark is so much fun to make and even more fun to eat.

Instead of making this dessert in a cup, you will be making it out on a sheet, and instead of pudding, you are going to be using melted chocolate as your base. I love all sorts of bark but this has got to be one of the more fun to make. You can truly make it all your own with more worms or less worms. My kids love to make it with a good amount of gummy worms and of course the crushed cookies dirt.
This Worms In Dirt Bark has a little bit extra than what the original dessert did before. We are adding in some brown M&Ms which make for a tasty little surprise when you are eating the bark. I love making treats with my kids instead of just for them and this is a great family recipe. You can make it differently every time with a different mix up of the ingredients, but this recipe will give you a great starting point.
Snacking just got a lot more fun with this one that is typically ready pretty quickly. There is not a lot of wait time and these would be great to share with their friends. Having friends over is something that happens a lot here and making treats and watching a movie is always on the agenda. This is perfect for getting all the guests involved. You will also be helping them make a memory together that I am sure will get repeated over and over again.
Worms In Dirt Bark is such a fun dessert all the way around. Make sure to whip up some with your kids!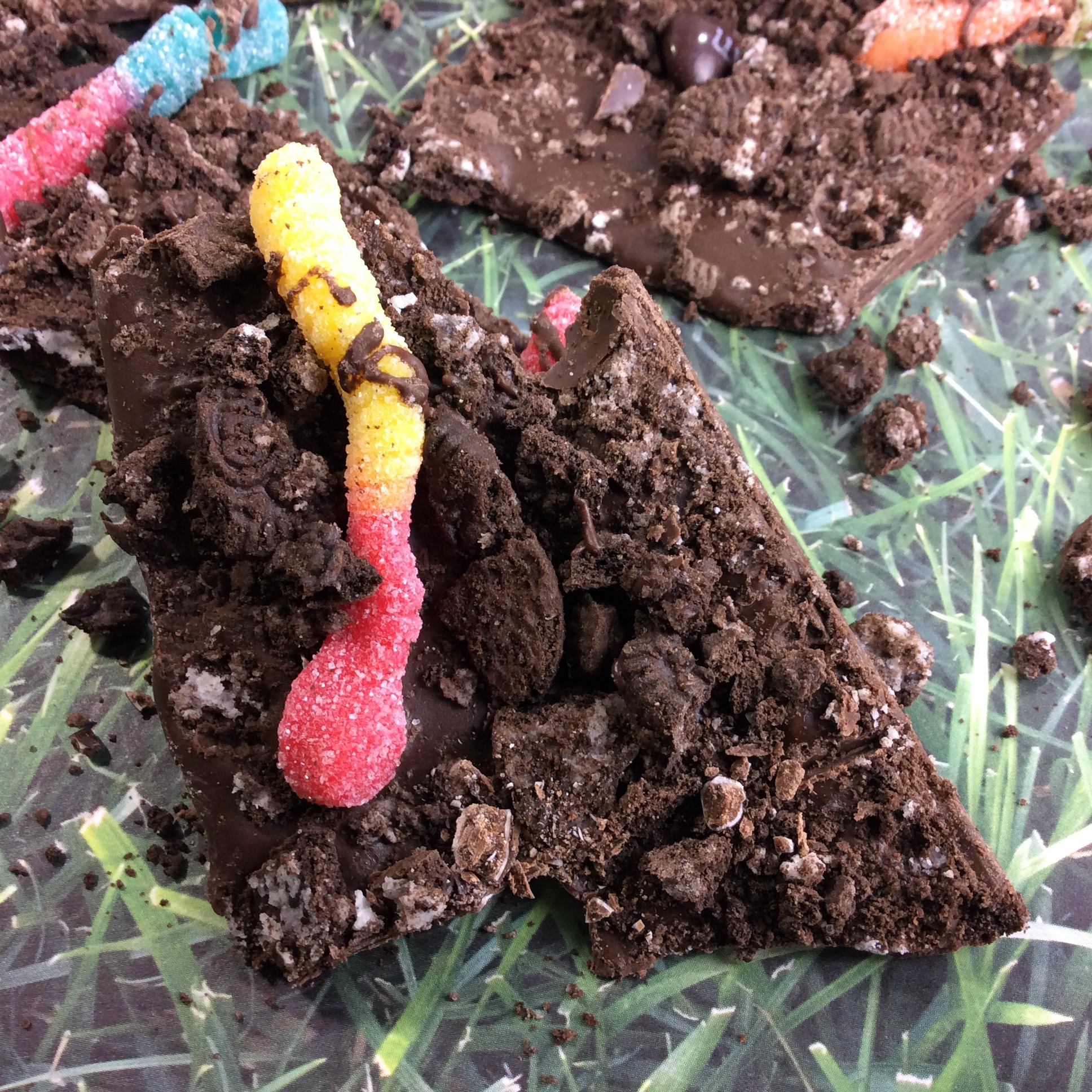 Ingredients
1 bag of dark chocolate melting wafers
1 C crushed Oreos
1/4 C m&m, only the brown colored ones
1 bag of sour gummy worms
2 pots for a double broiler
1 cookie sheet
wax paper
Directions
-Add water to the bottom of the two pots and place on the stove on high until water is boiling
-Place the other pot on top, filled with the chocolate wafers
-Once melted, pour onto the wax paper fitted cookie sheet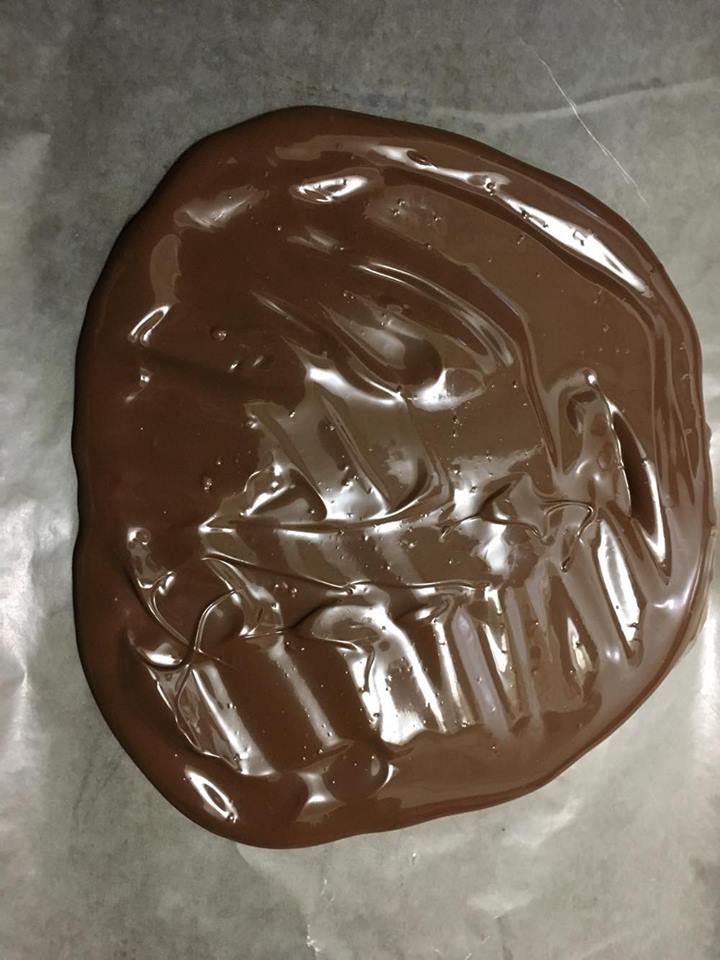 -Sprinkle the crushed Oreos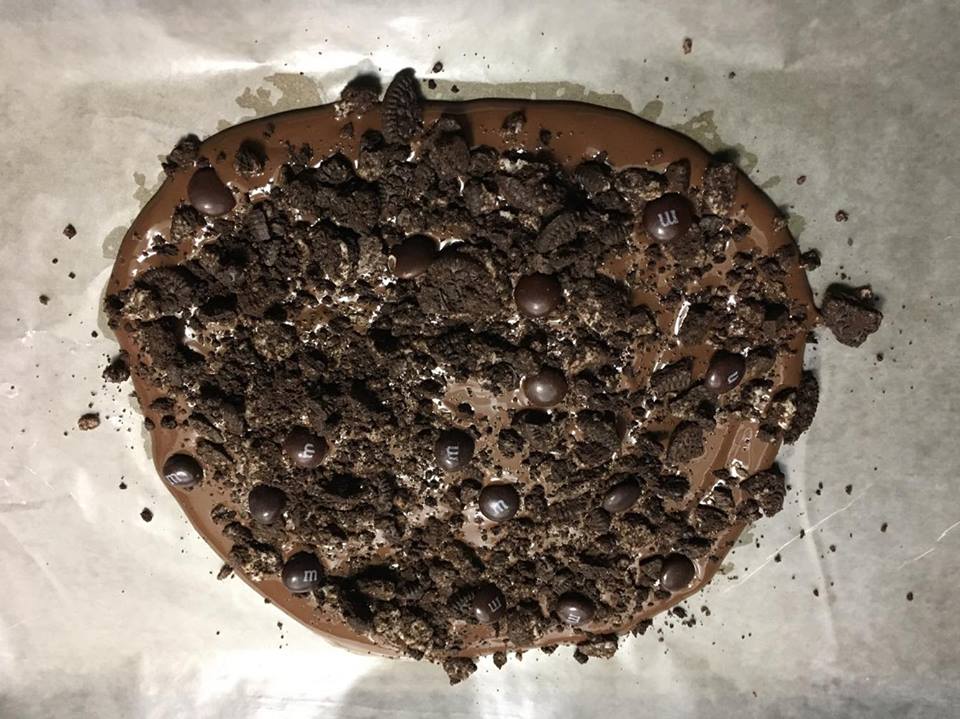 -Sprinkle the m&m's
-Randomly place the worms
-Place into fridge for 30 minutes before enjoying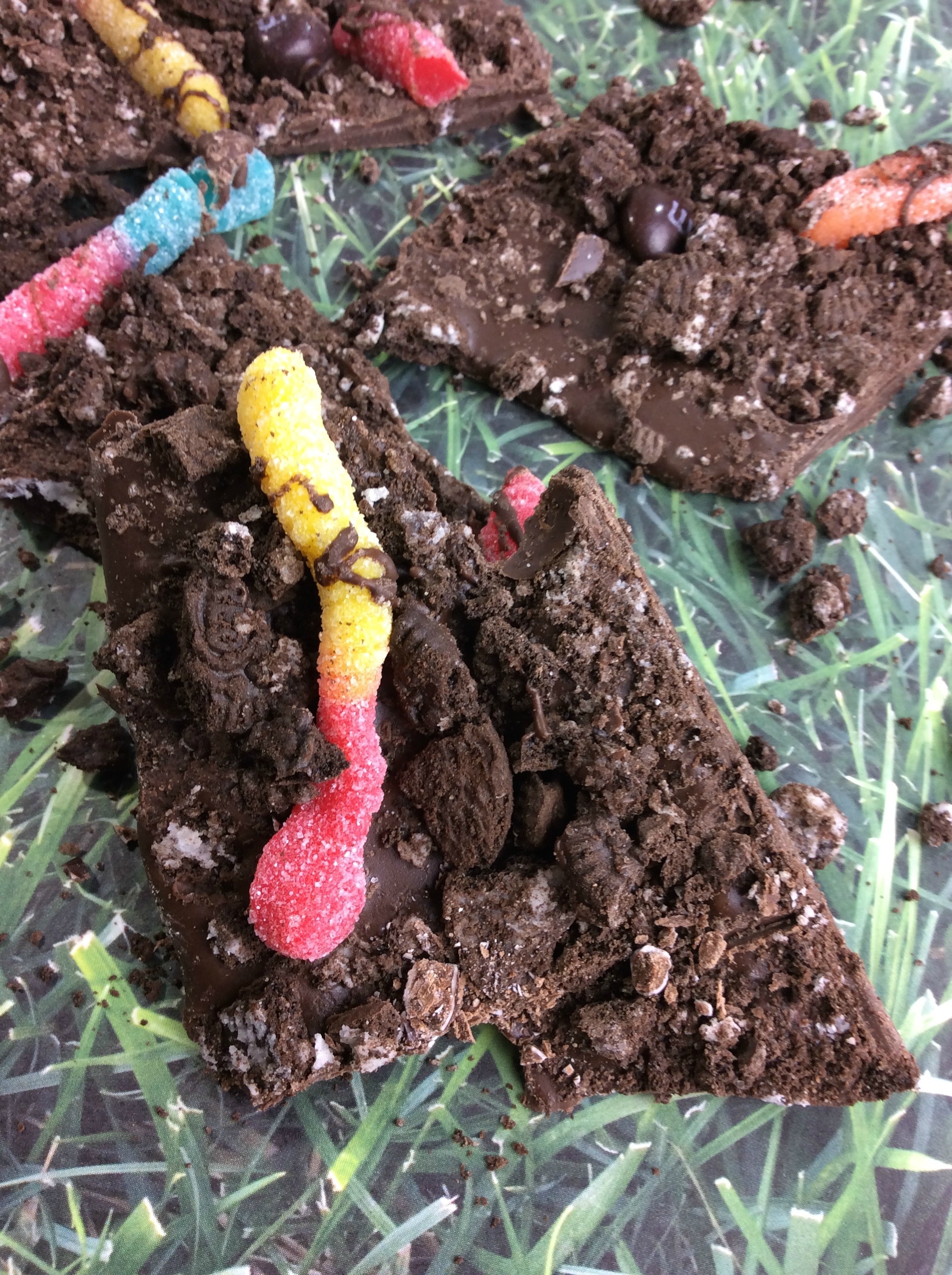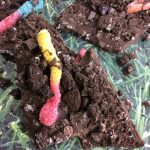 Worms in Dirt Bark
Ingredients
1

bag of dark chocolate melting wafers

1

C

crushed Oreos

1/4

C

m&m

only the brown colored ones

1

bag of sour gummy worms

2

pots for a double broiler

1

cookie sheet

wax paper
Instructions
Add water to the bottom of the two pots and place on the stove on high until water is boiling

Place the other pot on top, filled with the chocolate wafers

Once melted, pour onto the wax paper fitted cookie sheet

What kid doesn't love worms in dirt? Well, now they are even better with this recipe for worms in dirt bark. Surprisingly easy and so good.

Sprinkle the crushed Oreos

Place into fridge for 30 minutes before enjoying