There are many things that are involved with the planning of a wedding, and the majority of those plans always get left to the bride. It's not that you grooms out there aren't interested, it's just that us brides tend to dream about our wedding day since we saw Cinderella marry Prince Charming. If there is one area of a wedding that the bride has zero control over, though, it's the bachelor party. For the most part, the groom doesn't even have that much control over it, as the duty is usually handed to the best man and the groomsmen.
The bachelor party is a rite of passage for a betrothed man. It's the last time he and his best friends are going to have a huge celebration as a 'single' man (note, he's not single, but you get what we mean!). It's also a way for gentlemen to see their friend into married life, one where he is tied to his wife rather than free at the beck and call of his friends. So, a bachelor party is an important celebration. As the groom, you need to figure out ways to show your thanks to your friends for putting on a good send-off from single life into married life. Below, there are five ideas of thank you gifts for your party planners and guests.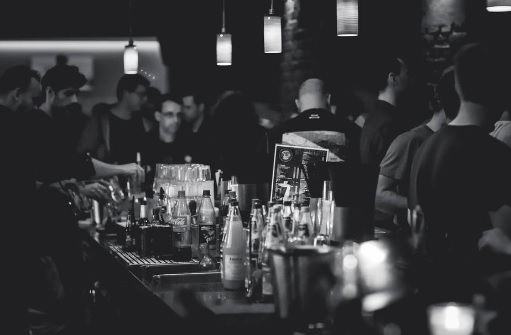 Novelty Wife. For the gents in your bachelor party, they'll be sending you into married life with a bang, so it's only fair that you allow them a taste of it themselves. These inflatable wives are a great way to give them a laugh when they have no date to the wedding.
Personalised Gifts. You can do something a little novelty with a lot of thought put into it with custom bobbleheads. All you have to do is send in photos of your groomsmen and you can get them custom made. An excellent way to remember your bachelor party!
Memory Gift. An etched beer tankard to commemorate the date and the location of the bachelor party makes for excellent party favours. Those who aren't beer drinkers can instead use personalised whisky glasses as their gift.
Gag Golf Balls. Men and their golf, right? Bachelor gifts embrace the tacky and it's all about the humour. If you and your pals are often found on the golfing green, then this gift of personalised golf balls is going to go down very well. They conform with the rules of play and mean that they can be used!
Clothing Gifts. You'll want your friends to remember your night for a long time, so think about getting hats or t-shirts made for the party of a lifetime. You can either wear these the whole night or you can give them as favours for afterwards.
Gag gifts, memorable gifts and novelty gifts are a must for a bachelor party. It won't be the last time you see your friends, but it's going to be the last time you party hard with them. Make it memorable.