So, whether you are looking for a great tasting punch for kids that everyone will love or you have someone at home who is obsessed with the Amazing Spiderman, this punch recipe is going to win everyone over. We often have get togethers when someone makes a special pitcher of cocktails and the kids are stuck with juice boxes. If you want to include the kids in having their very own special drink that is fantastic at a picnic, this Amazing Spiderman non-alcoholic punch is perfect.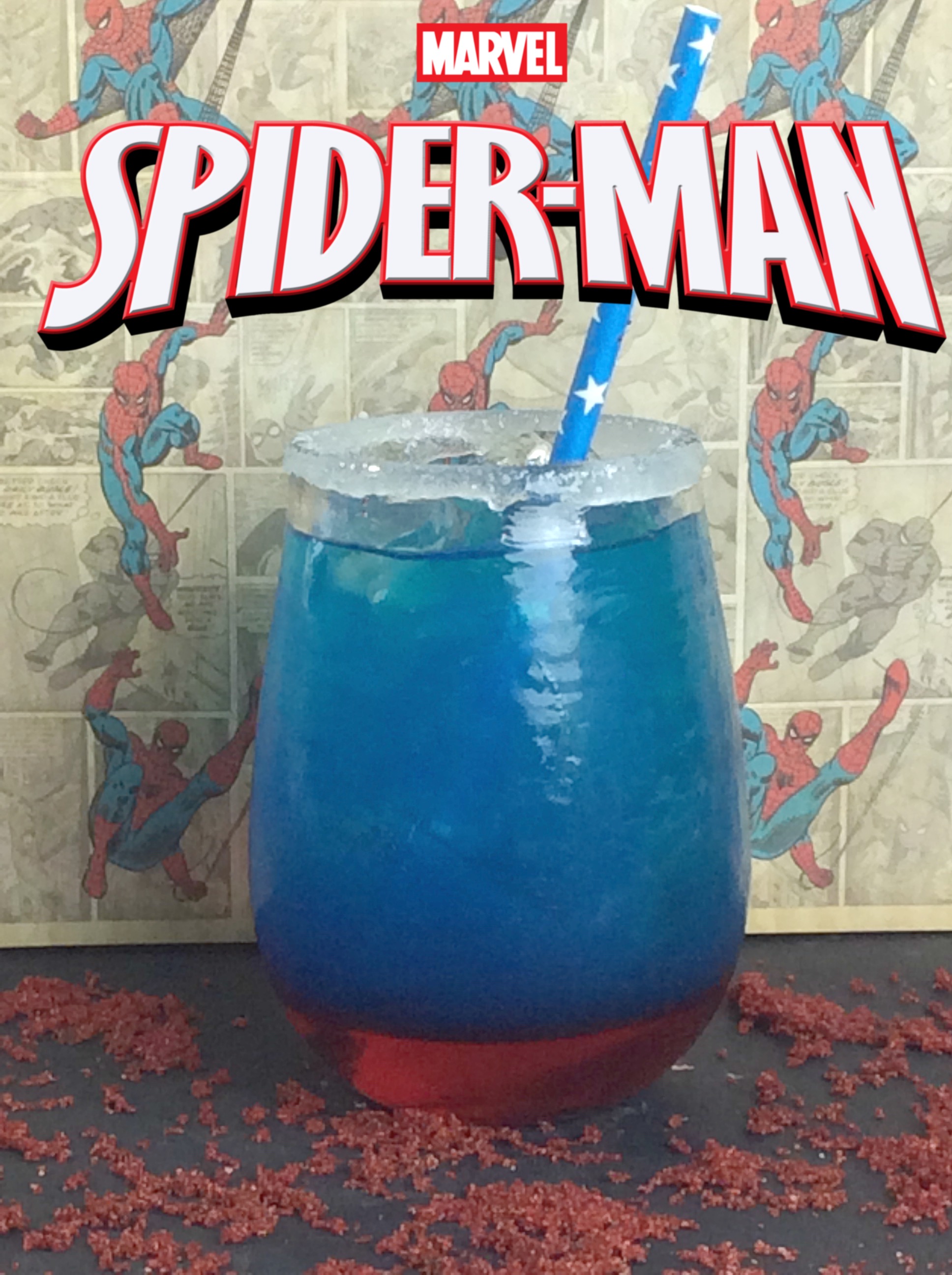 Related: Looking for other non-alcoholic punch recipes? While these recipes are aimed at a specific holiday, they are great anytime. Easter Punch for kids and Non-alcoholic St. Patrick's Day Punch for kids.St. Patrick's Day Punch for kids.
Want the printable version of this recipe? Scroll to the bottom of the post.
Ingredients: 
6 cups Berry Blue Typhoon punch
1 cup Country Time Lemonade
2 cups Sprite
1 cup Coconut water
Grenadine
Ice
Simple syrup
white sanding sugar 
Large pitcher to hold the Punch. I like these 2. One is just a simple glass pitcher and this pitcher lets kids easily get the punch themselves.
Matching straws
Pro tip: I buy everything online. I hate running from store to store when I can get it delivered right to my front door.
Directions:
Place on two small plates one with the sugar and one with simple syrup
Dip your glass in your simple syrup and then the sugar
Set to the side to dry for 2-3 minutes
Fill your glass with ice
Pour 2 oz of grenadine into the glass
Let sit for 1 minute so the grenadine settles to the bottom
Stir together all other ingredients in a pitcher
Pour your punch mix into each glass and enjoy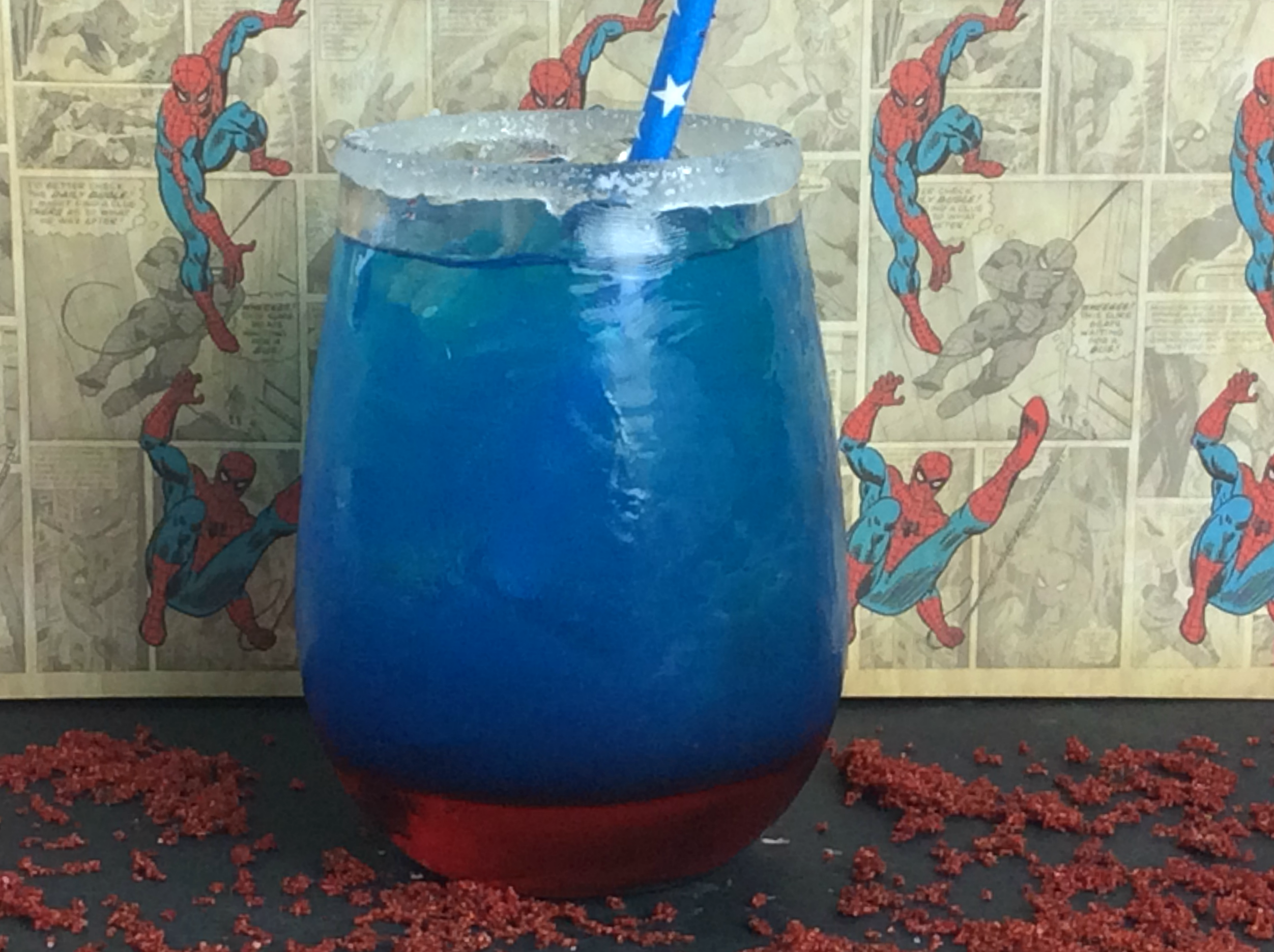 How to make simple syrup
2 cups sugar
2 cups water
Directions
Making simple syrup could not be easier. In a saucepan, boil sugar and water over medium-high heat until the sugar is dissolved. Remove from heat and let cool completely before using.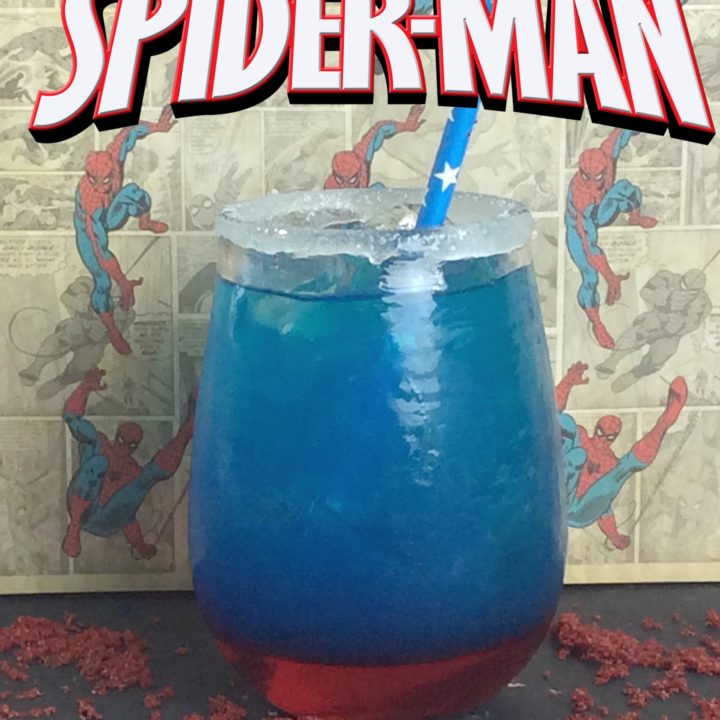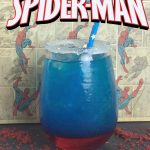 Print Recipe
The Amazing Spiderman Punch
Ingredients
Ingredients:

6

cups

Berry Blue Typhoon punch

1

cup

Country Time Lemonade

2

cups

Sprite

1

cup

Coconut water

Grenadine

Ice

Simple syrup

white sanding sugar

Large pitcher to hold the Punch. .

Matching straws
Instructions
Directions:

Place on two small plates one with the sugar and one with simple syrup

Dip your glass in your simple syrup and then the sugar

Set to the side to dry for 2-3 minutes

Fill your glass with ice

Pour 2 oz of grenadine into the glass

Let sit for 1 minute so the grenadine settles to the bottom

Stir together all other ingredients in a pitcher

Pour your punch mix into each glass and enjoy