My daughter was OBSESSED with Cookie Monster when she was little. Whenever we would go to Sesame Place we would always have to do everything Cookie. We would stand in line to see him and ride the Cookie Monster ride. We have books on Cookie Monster and we have had Cookie Monster toys over the years. So as soon as I made the kids cookie monster fudge, the kids went nuts.
I love fudge. It is something I get whenever I find a candy/fudge store. I make it at home often too. So if you want a Cookie Monster treat, this Cookie Monster fudge is going to be a hit.

Related: Want another Cookie Monster Dessert? Try Cookie Monster Bark.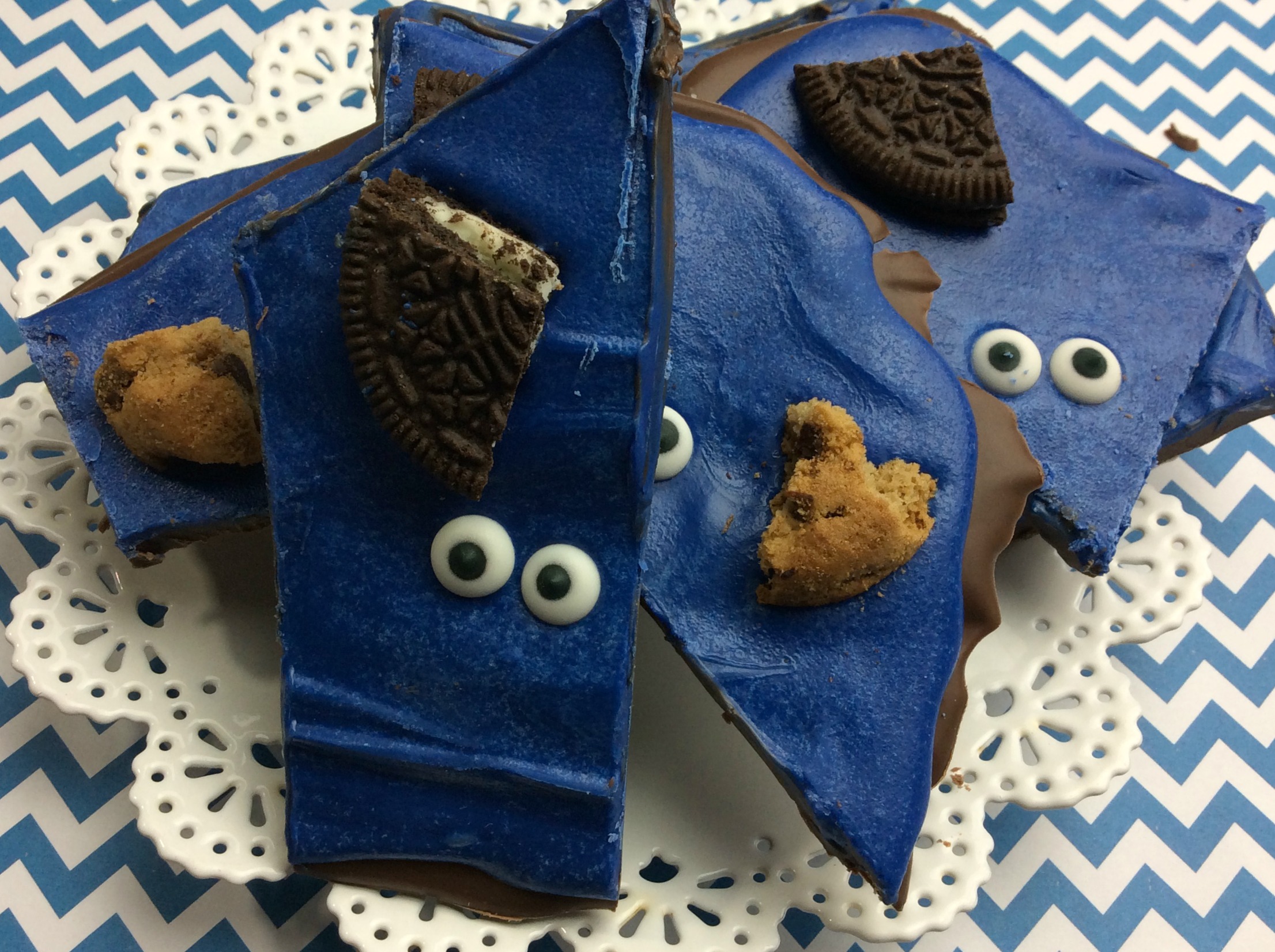 Ingredient
3 C royal blue candy melts
1 can of Sweetened Condensed milk
1/2 C mini Oreos plus some for decorating
1/2 C chopped mini chocolate chip cookies plus more for decorating
edible eyes
8×8 pan I love this pan from Wilton and I can not get over the price.
silicone baking mat or parchment paper
cooking spray
Pro Tip: It is important that you have all of the ingredients or special items before you start on a recipe. It makes life easier and more enjoyable. I love to buy things on amazon market because I really hate dragging the kids out to the store.
Directions:
Use the silicone mat or tear off a large sheet of the parchment paper and place it in the pan and spray with cooking spray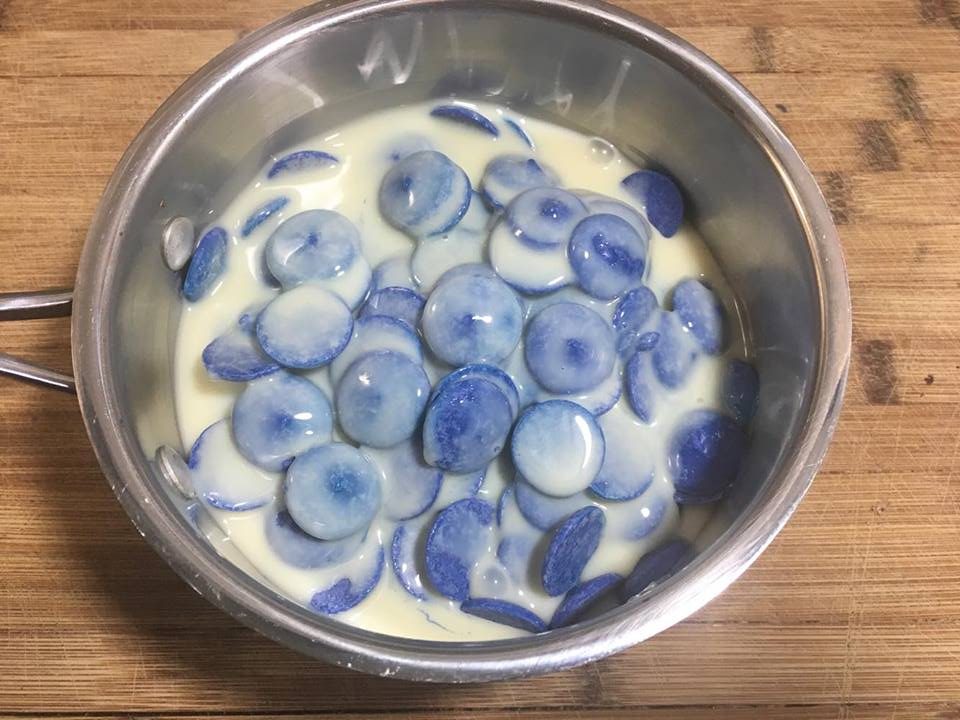 Using a medium size pot, combine the candy melts and the milk on medium heat and stir until completely melted and its smooth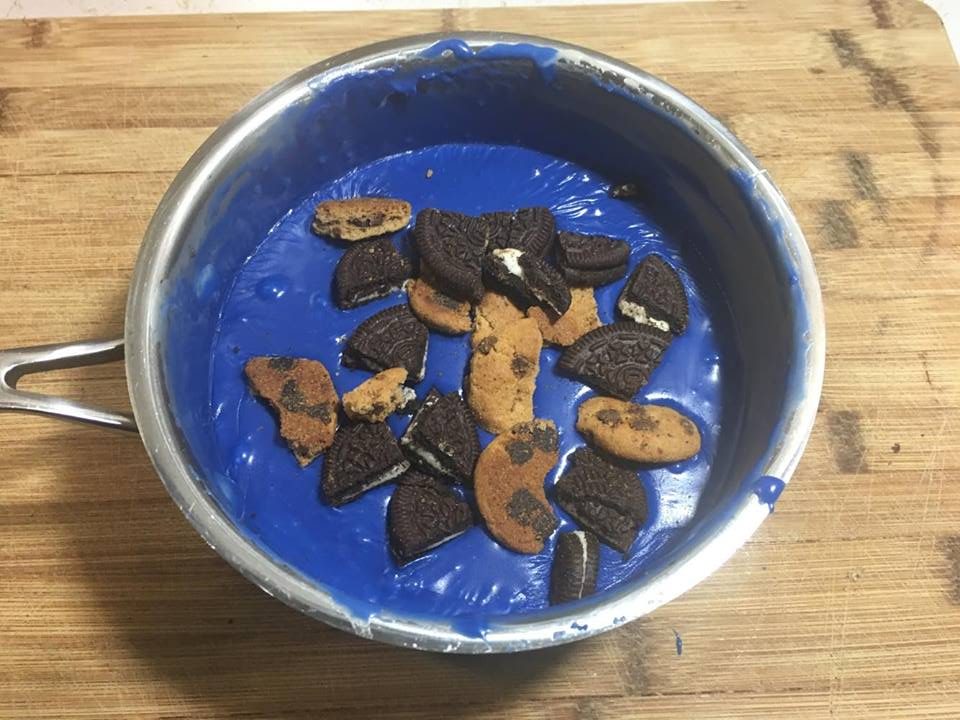 Add in the Oreos and chocolate chip cookies
Pour fudge into the prepared pan and top with some Oreos and chocolate chip cookies and eyes
Put in fridge for 1 hour before cutting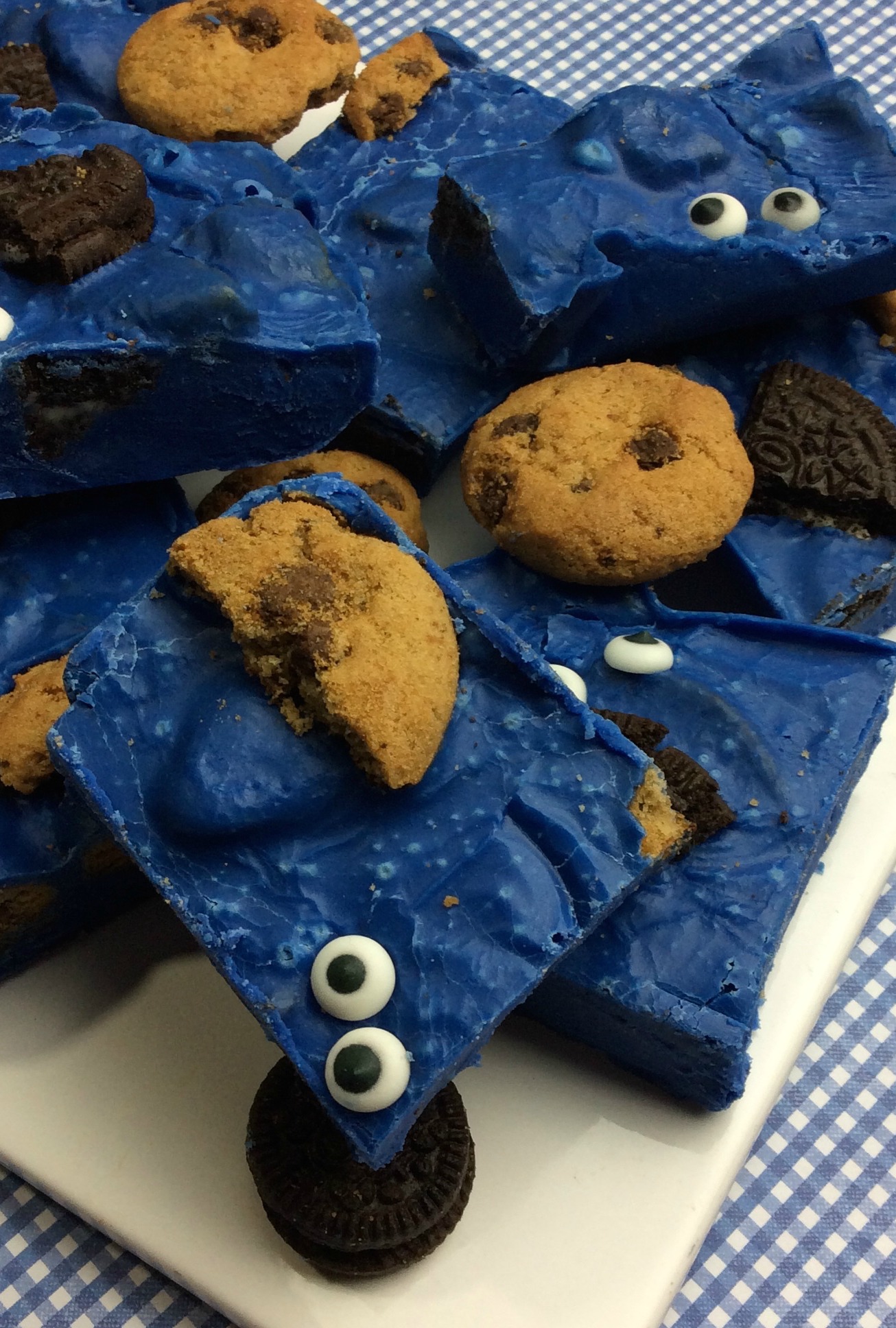 More Fudge Recipes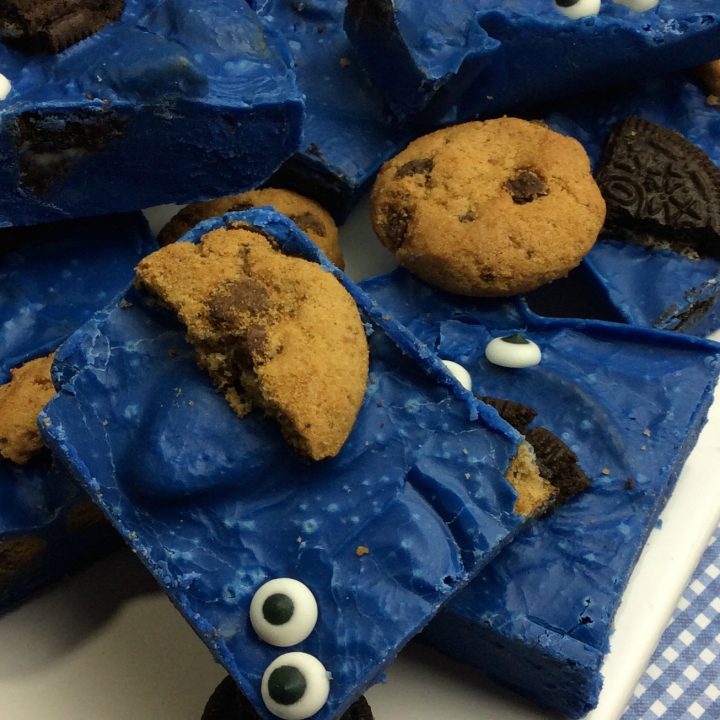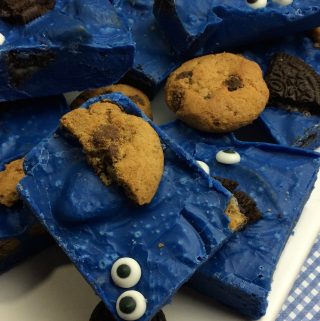 Cookie Monster Fudge
Ingredients
3

C

royal blue candy melts

1

can of Sweetened Condensed milk

1/2

C

mini Oreos plus some for decorating

1/2

C

chopped mini chocolate chip cookies plus more for decorating

edible eyes

8

x8 pan

parchment paper

cooking spray
Directions
Tear off a large sheet of the parchment paper and place it in the pan and spray with cooking spray

Using a medium size pot, combine the candy melts and the milk on medium heat and stir until completely melted and its smooth

Add in the Oreos and chocolate chip cookies

Pour fudge into the prepared pan and top with some Oreos and chocolate chip cookies and eyes

Put in fridge for 1 hour before cutting