I can not believe how soon Halloween is. I have been planning to decorate, but time is getting away from me. That is why this simple Halloween door decoration craft is perfect. It takes only a few dollars to make and can be done in less than an hour. Get the kids involved and turn it into a Halloween craft for kids and it is a fun family time activity. I just love how cute this turned out, and the girls love that we have a Halloween door decoration that we made that can be seen from the road. Even their friends have commented how cool it is.

Craft Supplies:
3-4 packs of white streamers- I get mine from the dollar store
2 pieces of black construction paper and 2 pieces of white
tape and a glue stick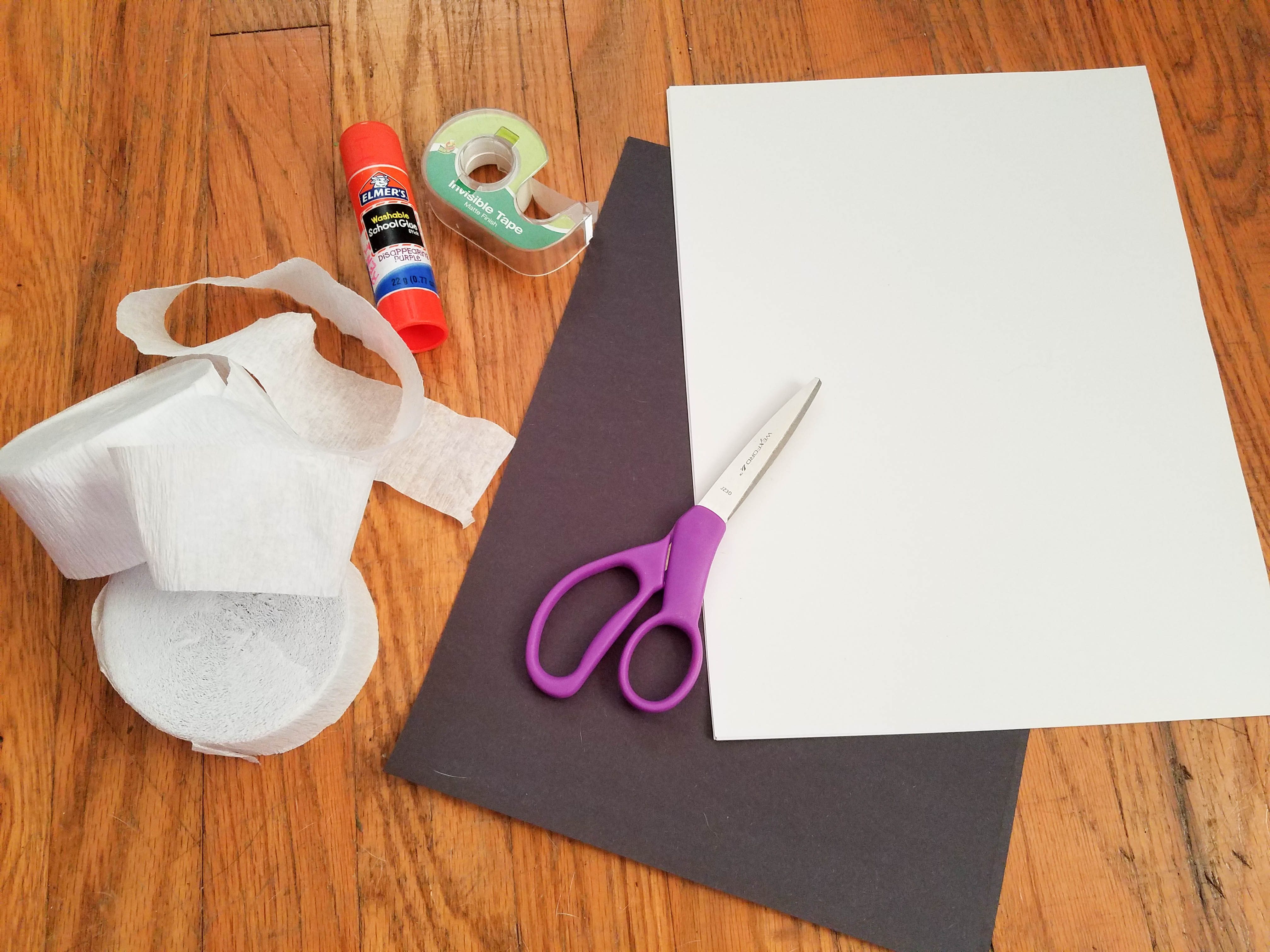 Directions:
Pick your door. I am using the front door.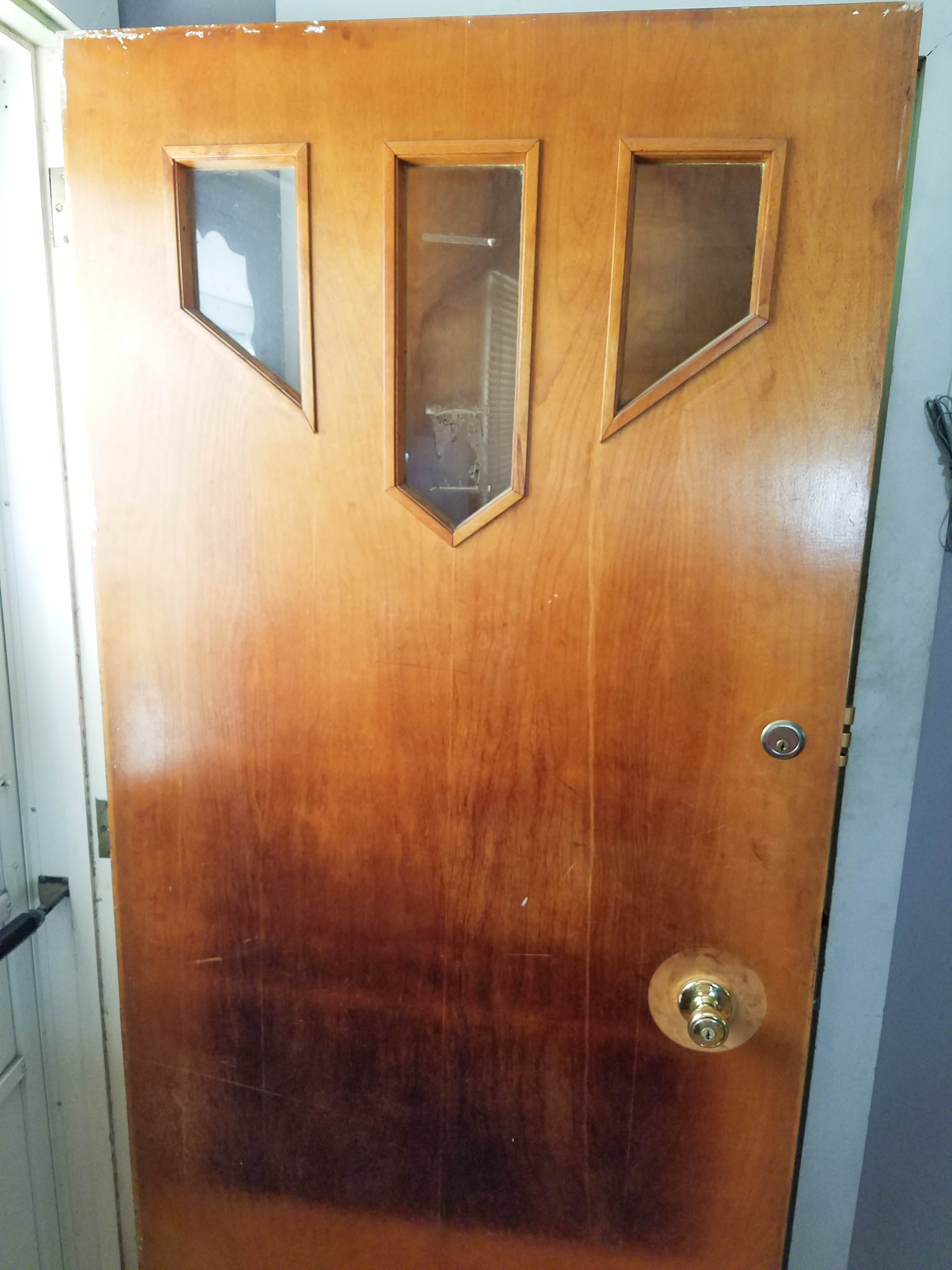 Start adding strips of streamer onto the door. You will want to do a criss cross pattern to resemble the mummy's wrappings.Be careful going onto the edge of the door. It might keep your door from closing. We had that problem. We had to trim the streamers from the edge of the door.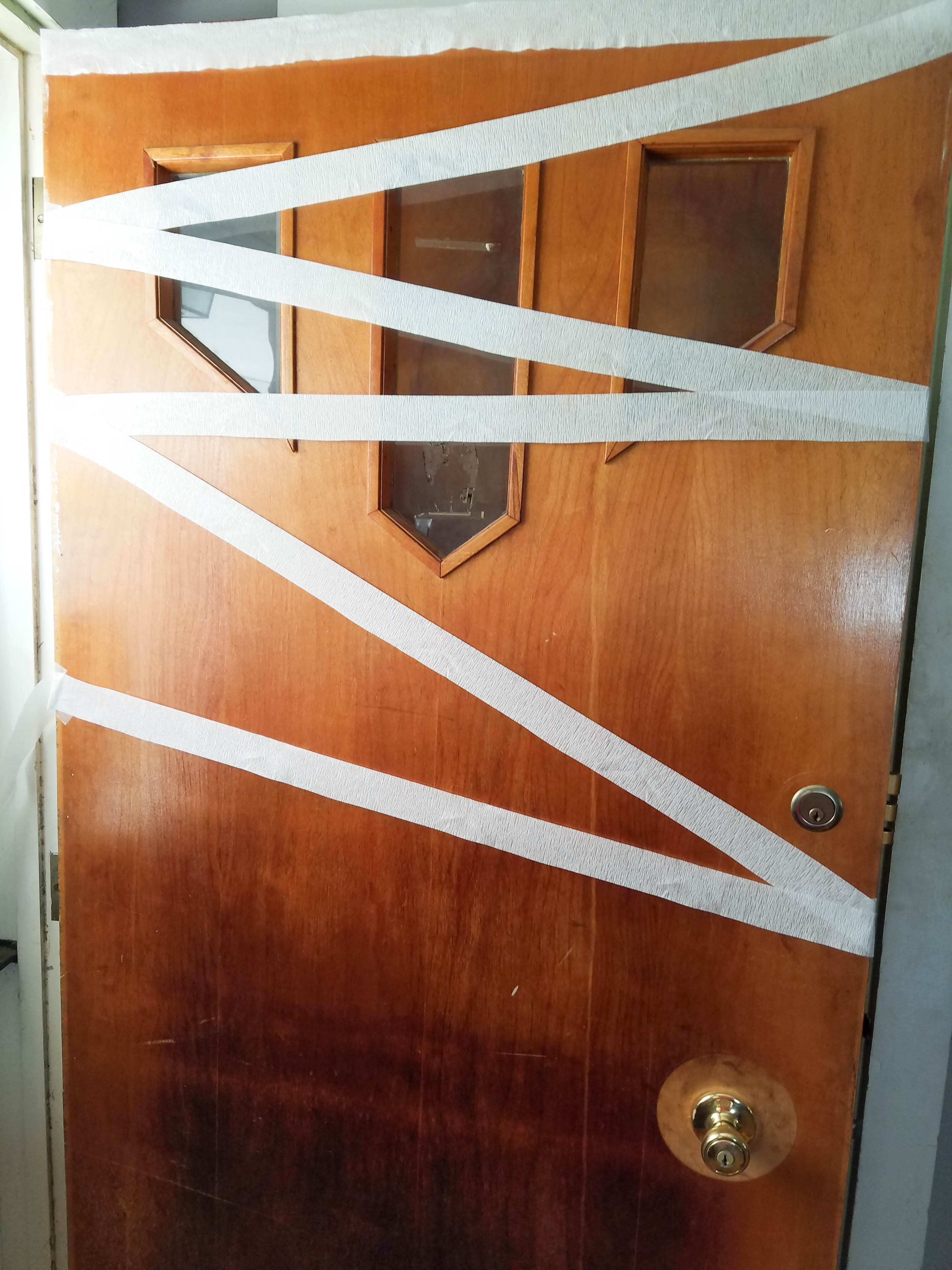 Keep working your way back and forth across the door. You want to have the bandages randomly crossing.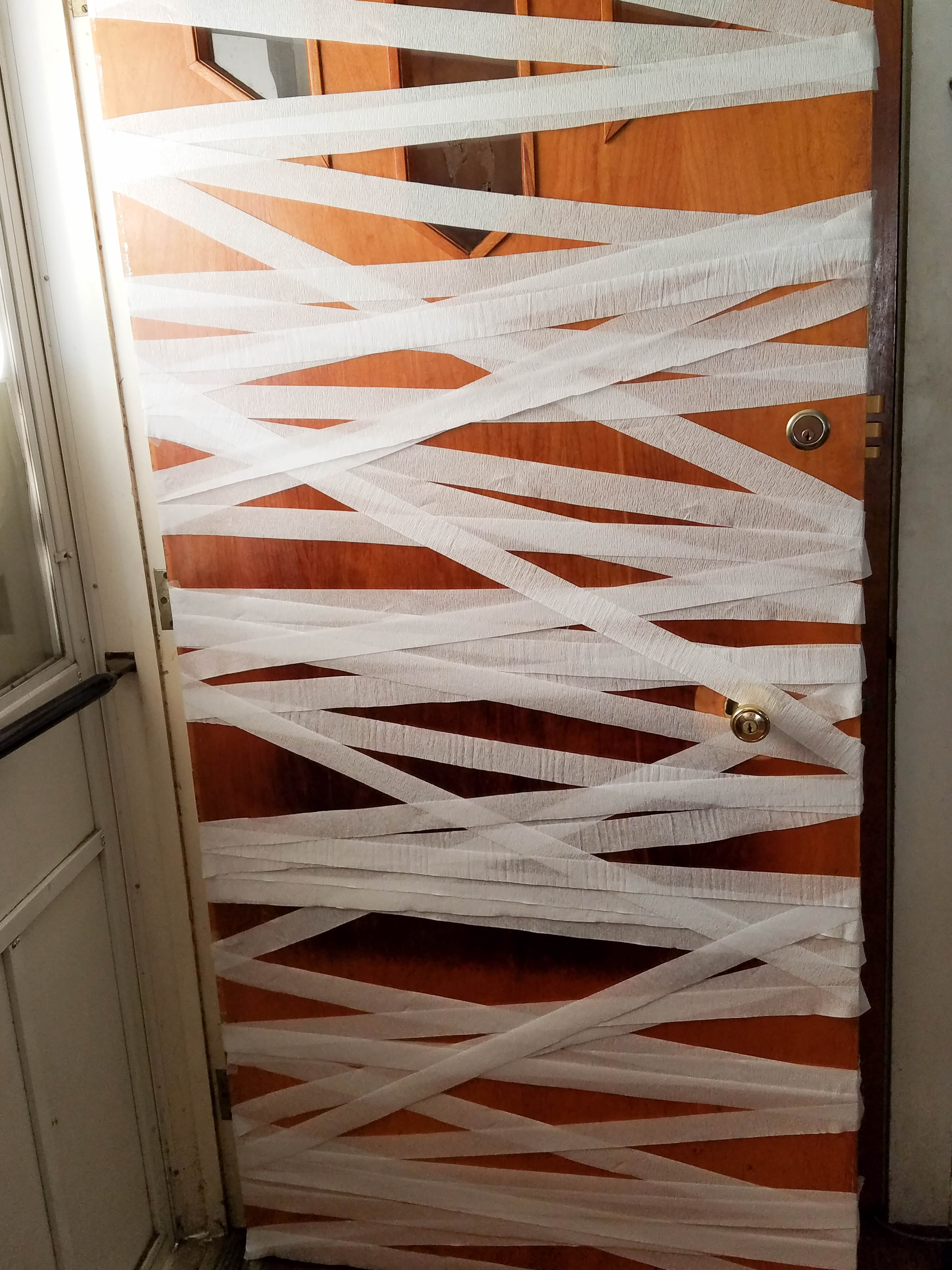 Continue until the entire door is filled. Once the door is filled you will want to add the eyes.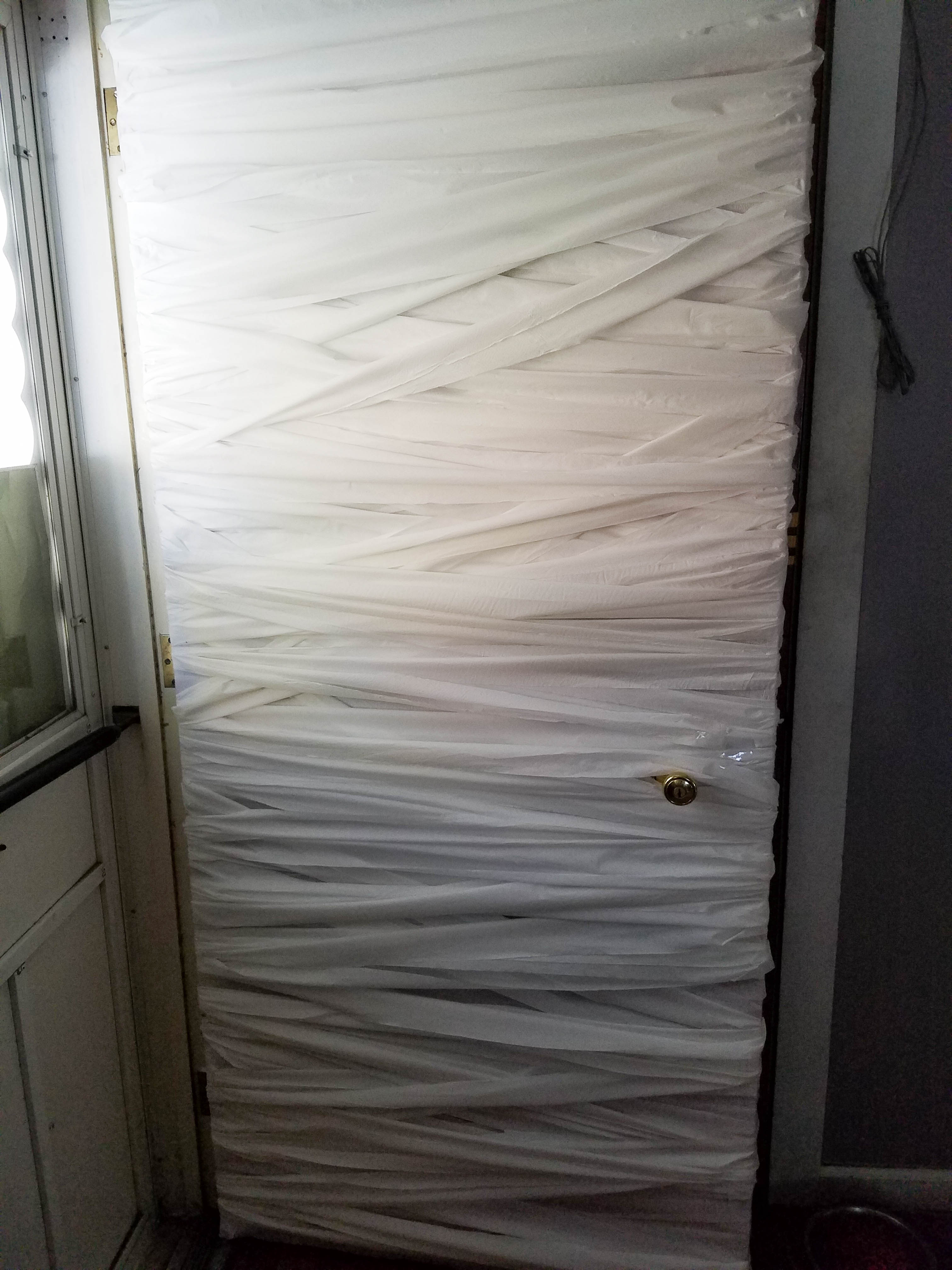 To make the eyes, cut out 2 large black circles.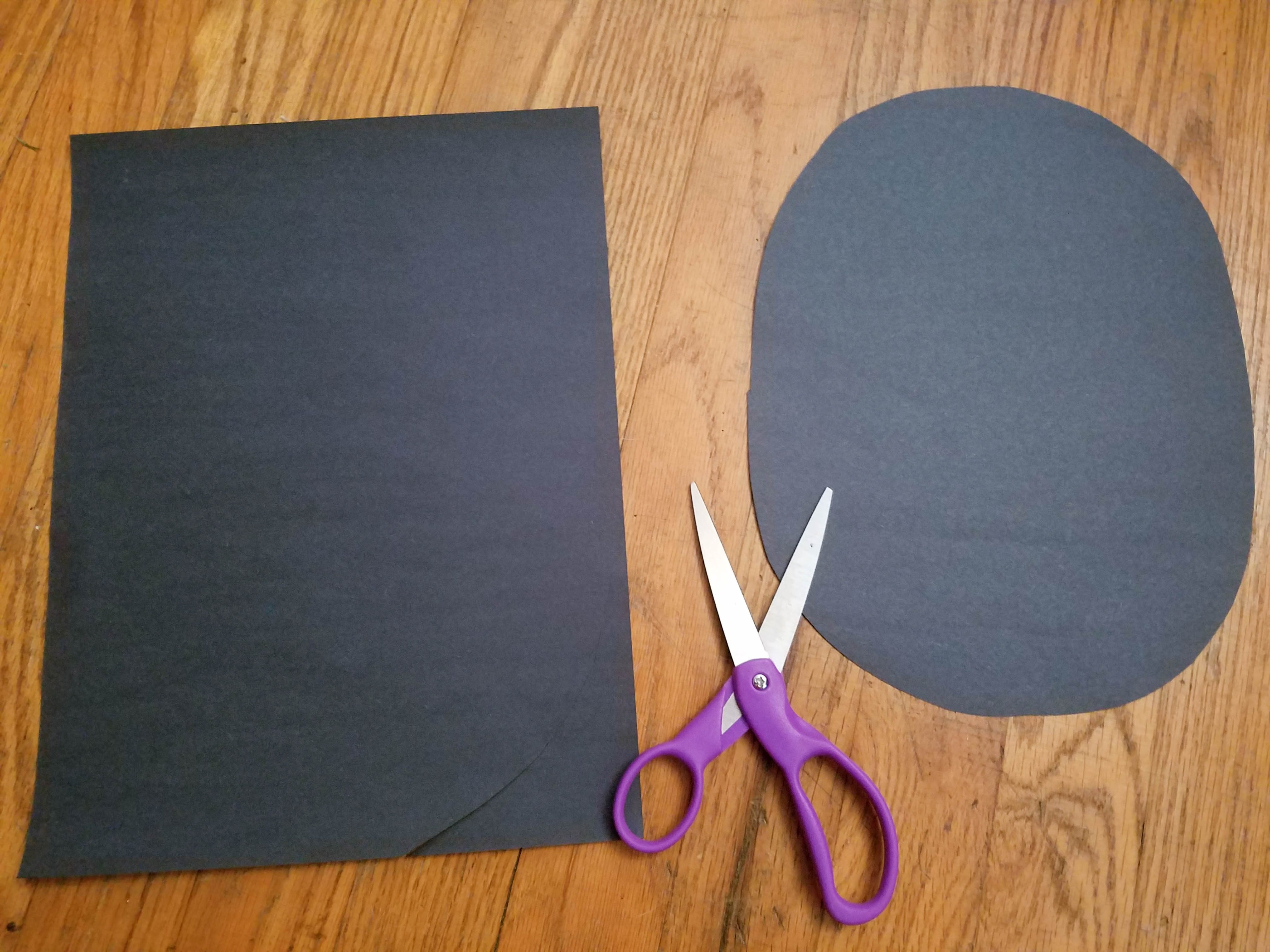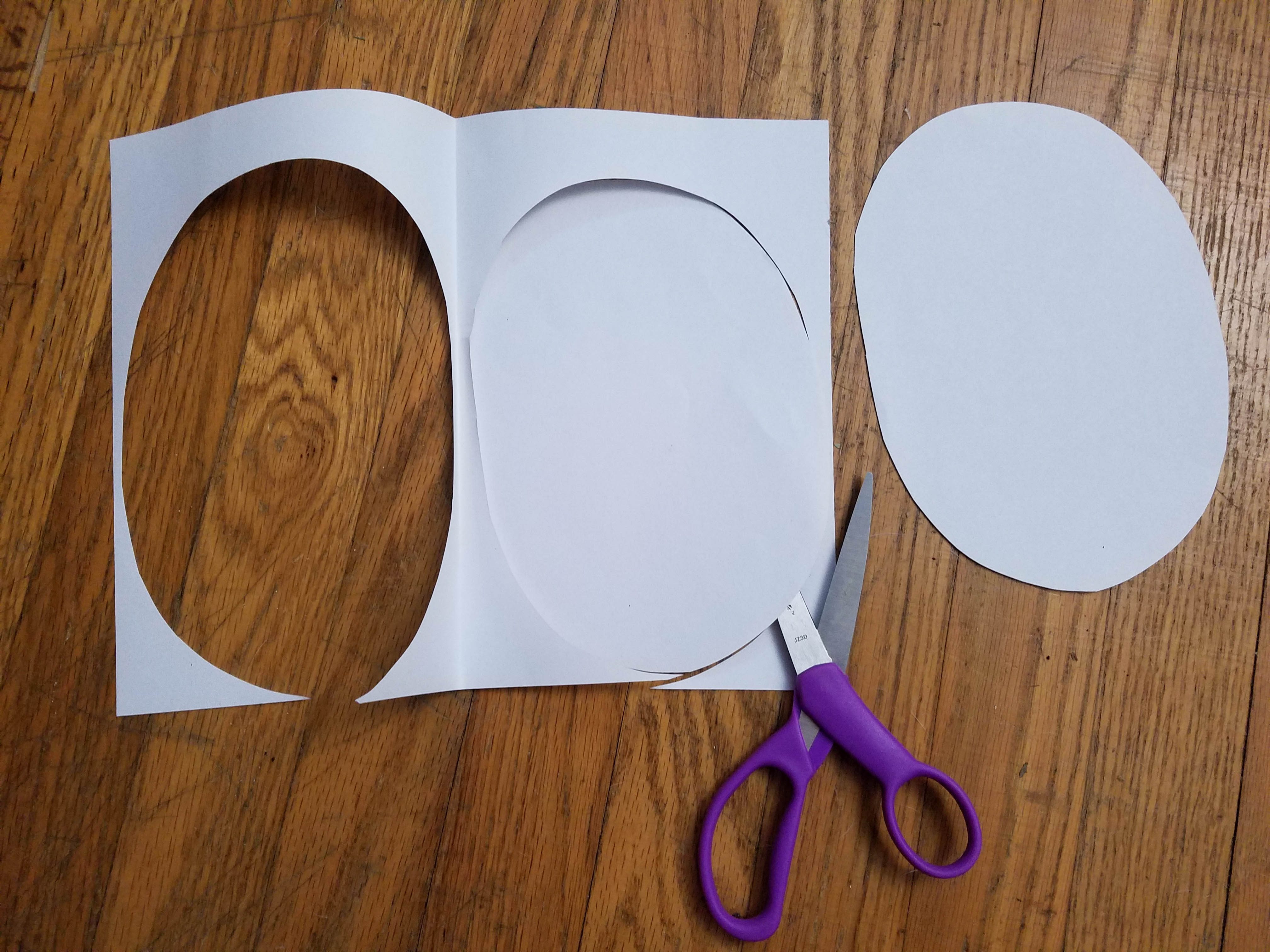 Then cut out 2 smaller but still large circles.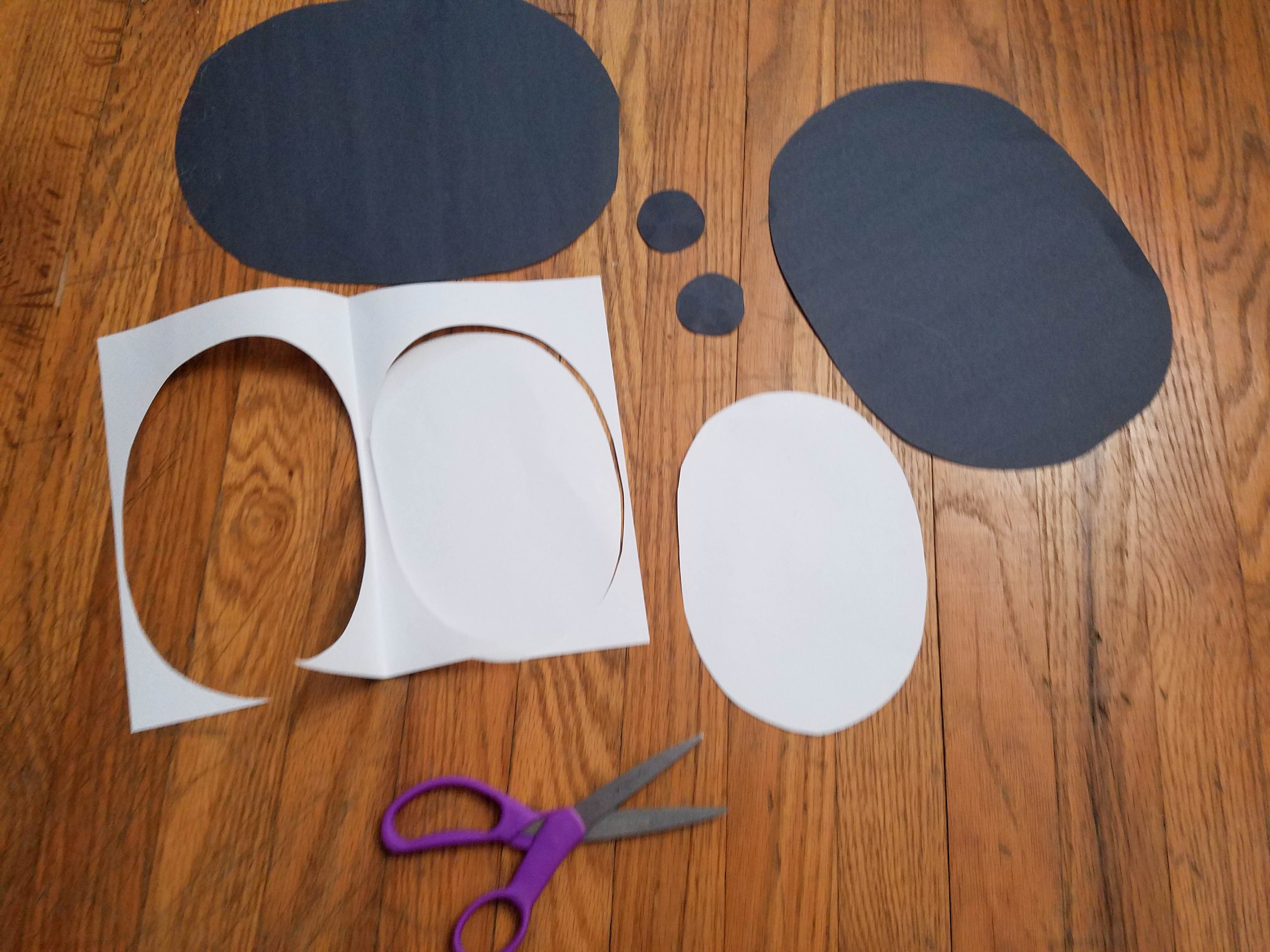 Then cut 2 small black circles.
Then put the eyes together.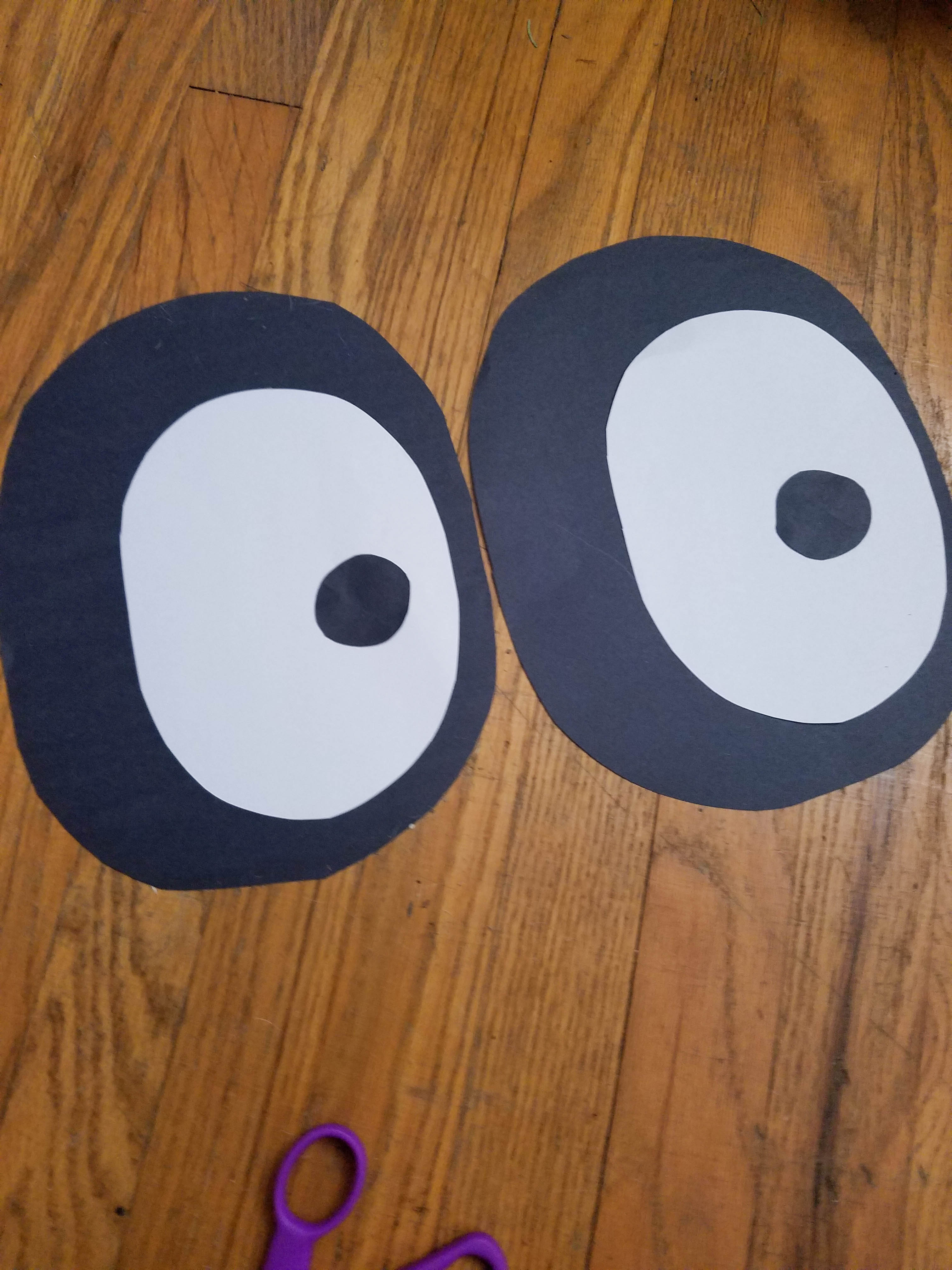 Once the eyes are dried, slide the eyes behind some of the streamers. The goal is to have the eyes look like they are peering out from behind the wrappings.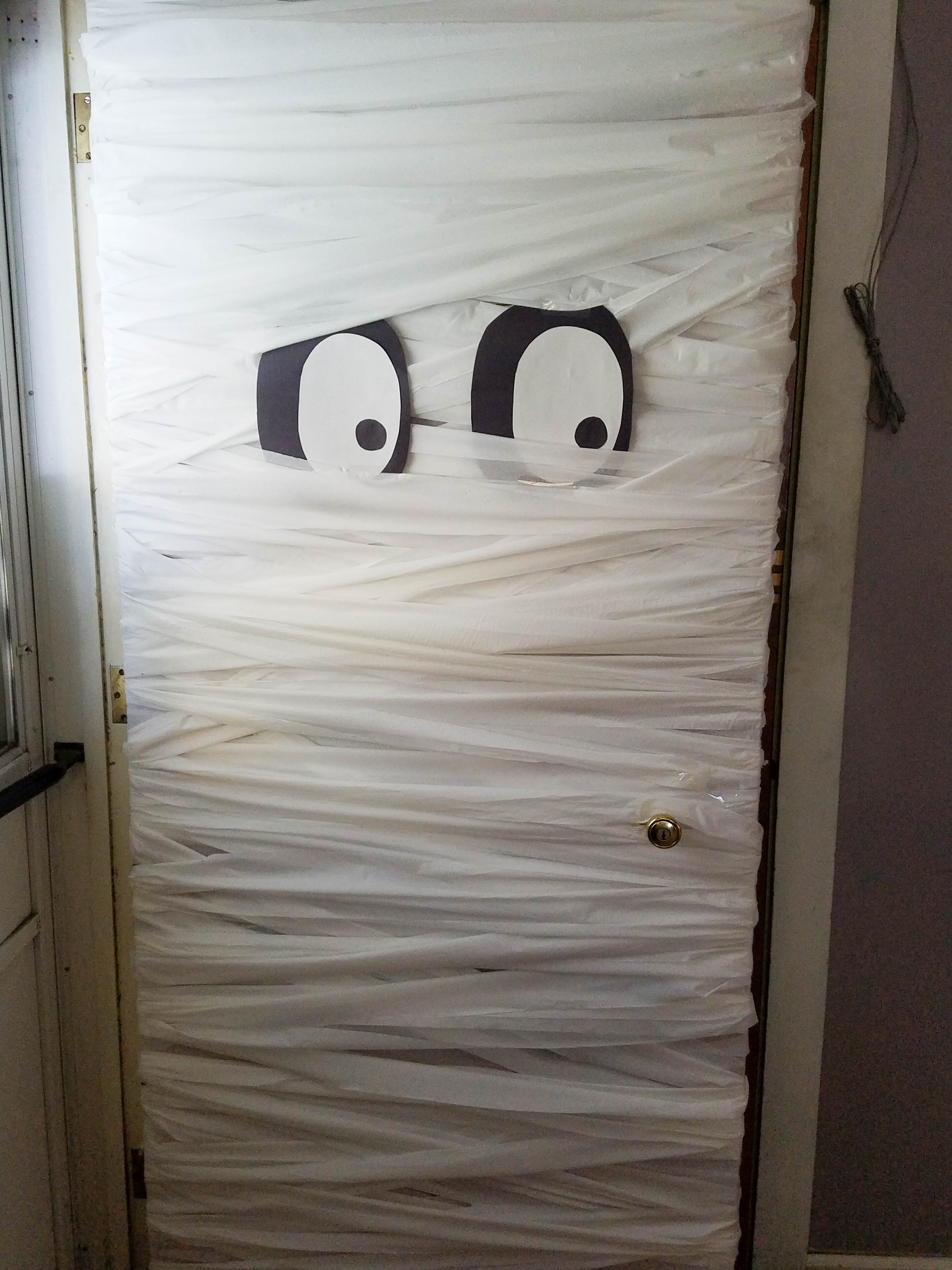 Now your Mummy Halloween Door decoration is finished.
You will love how simple this is to make and how quickly you can make a last minute Halloween craft.
More Halloween Craft