This post contains affiliate links. If you buy something from them, I earn a small percentage that helps keep The Spring Mount 6 Pack running.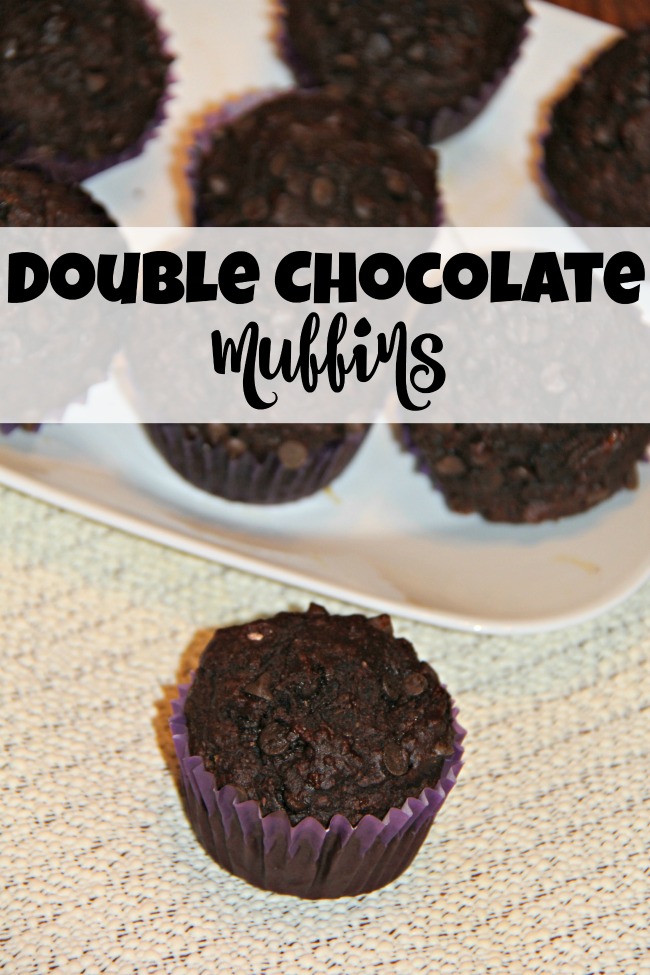 I love muffins. I could eat them everyday I think. Breakfast, lunch and dinner, so I am always looking for a great muffin recipe. Even better when I can find a healthy muffin recipe. When I was drooping offer the delicious desserts on Sally's Baking Addiction the other day, I found the most amazing looking healthy muffin recipe. A muffin recipe I will not feel bad giving my kids for breakfast. And I set out to make it right away. And I am glad that I did. The kids have been having them for breakfast and it is the first time in a long time that they are getting breakfast on their own before leaving for school. The only down side, they have been eating them all and I can barely get one before they have taken them all.
I don't include banana in the name of these muffins even though Sally's Baking Addiction does. I can not taste the banana and even my son who HATES banana didn't know that they were in there.
Whole Wheat Double Chocolate Muffins
Ingredients:
3 very ripe bananas
1/3 cup blue agave
1 large egg
1/4 cup coconut oil
1 teaspoon vanilla
1 cup whole wheat flour
1/2 cup cocoa
1 teaspoon baking powder
1 teaspoon baking soda
1/2 teaspoon salt
Directions:
Preheat oven to 425. Line muffin tins with papers.
In a medium bowl, mash the bananas until there are no clumps.
Add in the agave, egg, oil, and vanilla. Set aside.
In a large bowl, combine flour, salt, cocoa powder, baking soda and baking powder.
Add in the banana mixture and mix together.
Fold in the chocolate chips.
Add batter to the muffin cups.
Bake at 425 for 5 minutes. Then reduce the temperature to 350. Bake for 14 minutes or until a toothpick comes out clean.