This post contains affiliate links. If you buy something from them, I earn a small percentage that helps keep The Spring Mount 6 Pack running.
Willow had a serious case of cranky pants yesterday morning and I needed a quick easy no prep idea to entertain her. Enter this craft.
This is a simple easy ghost craft for Halloween.
What you need:
Coffee filters
Scrap paper, napkins, toilet paper, anything to use for stuffing
A twist tie or pipe cleaner
And for added fun: a dowel rod, pops-cycle stick, string etc
Start with the coffee filter. Lay it out flat. Add a small amount of stuffing, I used scrap paper.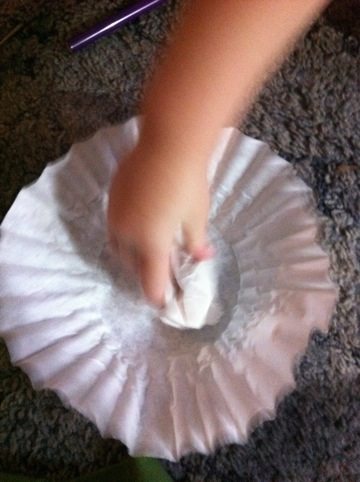 Then scrunch the coffee filter around the stuffing. Secure with a twist tie or pipe cleaner.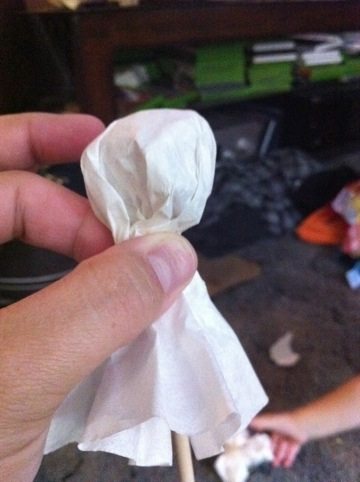 Fan out the bottom then Draw a face.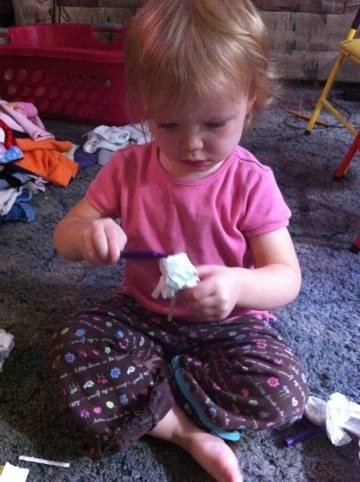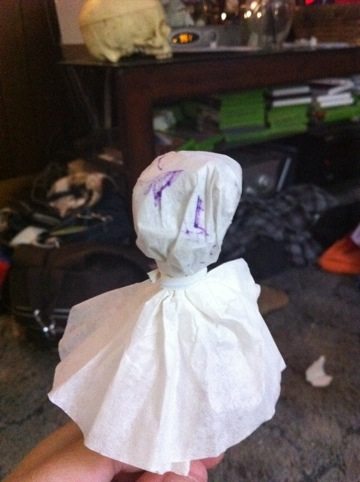 For added fun, add a stick of some kind to use as a puppet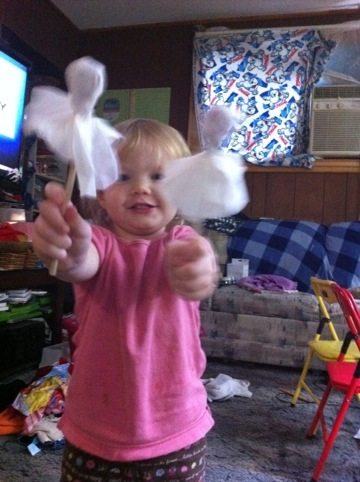 or tie on a string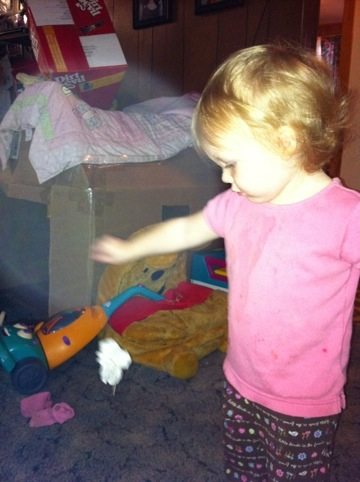 Then just have fun. Willow and I flew our ghosts around for and hour. Just running back a forth.