Are you tired of cold, wet winters masquerading as a 'white Christmas'? Dreaming of sunshine in December and warm weather in place of frost and ice?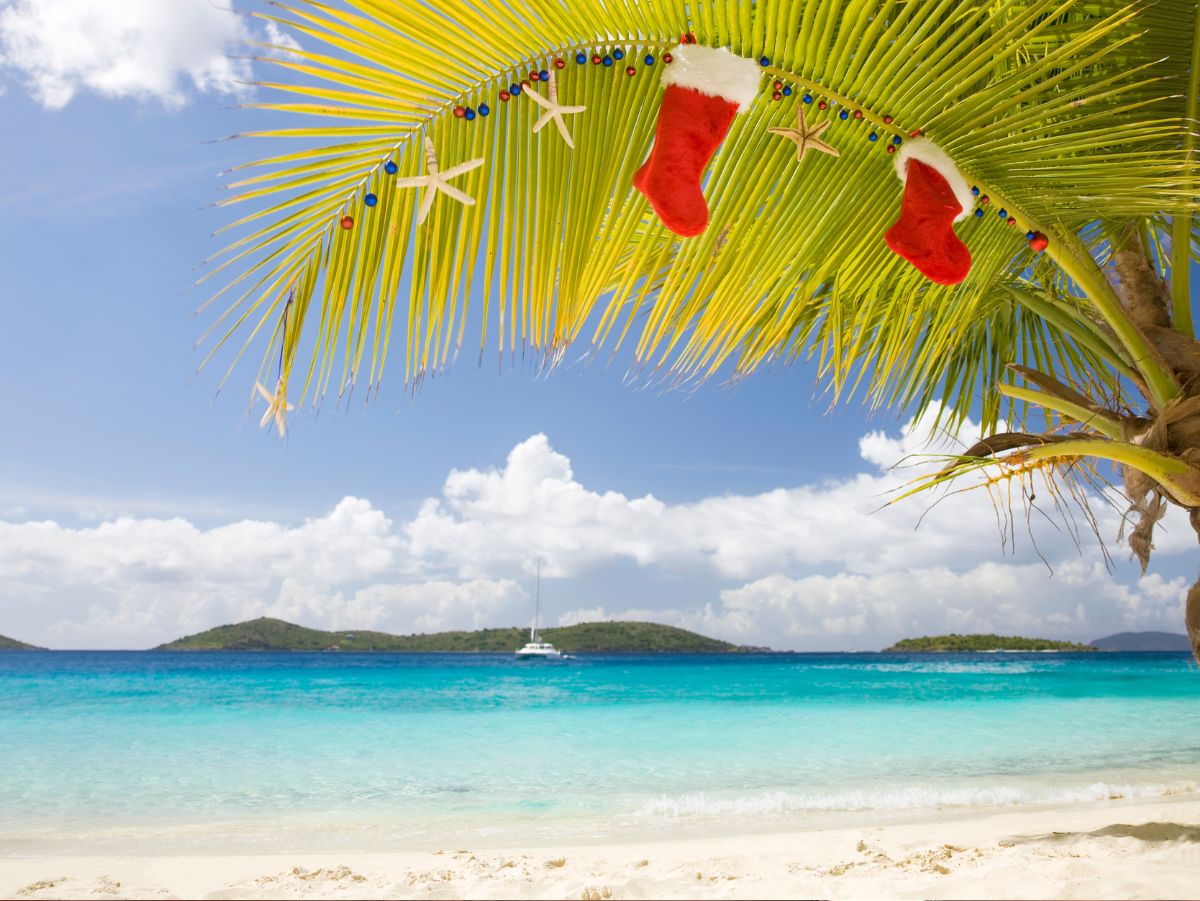 While Christmas traditionalists might scoff, there's no reason not to head off in search of winter warmth and trade snowflakes for palm trees over the festive season.
There are many ways to experience a different way of celebrating the holiday season, whether you are jetting off to a far-flung destination or sailing from Florida on a cruise. Here are a few of the different ways to choose sun, sand, and surf this Christmas.
Choose a Tropical Destination
Christmas in the tropics is a dream come true. There are plenty of amazing destinations that have great weather in December, including the Caribbean, Mexico, and Southeast Asia. Spending the festive season in one of these delightful spots is a guarantee of sunshine, warm water, and glorious beaches.
Book a Warm-Weather Getaway Nearer to Home
That said, you don't have to travel across the globe to get a little winter warmth at Christmas time. Florida is a wonderful state to explore, full of hidden gems, and boasts balmy temperatures right the way through until January. Similarly, the beaches of southern California are gorgeous during the holiday season. If you still want to feel like you are going somewhere exotic, but don't want the hassle of going abroad, you can get a warm island welcome in Hawaii, or soak up some Latin excitement in Puerto Rico!
Pack for Sunny Celebrations
Packing for a sunny winter vacation means stepping outside of what seems obvious at the time, and thinking carefully about what you will need. If it is cold, wet, and dark outside it might seem ridiculous to be filling a bag with snorkels and swimwear, but it is important not to be distracted. Leave the heavy winter coats and rugged footwear behind and pack lightweight, airy clothing, swimsuits, flip-flops, and sunglasses. Don't forget to pack sunscreen (although a tan in December is something of a treat!).
Embrace Local Festivities
One of the best things about spending Christmas in an exotic destination is the chance to discover how other cultures celebrate the season. By immersing yourself in the local holiday traditions of your chosen destination you can learn an awful lot about the place you are visiting, as well as discovering fun, exciting, and unique new customs!
Explore the Great Outdoors
Embracing nature is a big part of most people's Christmas celebrations, and while you won't be skiing or building snowmen, there are plenty of ways to explore the great outdoors on a tropical Christmas vacation as well. Try your hand at windsurfing or waterskiing, or dive beneath the ocean waves on a scuba diving expedition. You'll get a whole new perspective on the idea of Christmas adventure!
Sample Tropical Delicacies
Another great advantage of celebrating Christmas away from home is the chance to discover delicious local delicacies and new culinary traditions. Every culture has its own specific seasonal food, and giving yourself license to try something new can add a thrilling twist to your Christmas.
Create New Traditions
Christmas abroad is a great opportunity to create new, personal holiday traditions. By blending your own customs with those of your new destination you can find the perfect balance between what you know back home and the novelty of your tropical escape.
Trading snowflakes for palm trees by escaping the winter cold to a tropical destination adds an entirely different perspective on your Christmas and will leave you with joyful memories for the rest of the year to come.