I have a working relationship with the Elf Magic. All thoughts are my own.
Willow has been counting the sleeps until her birthday for weeks now. She has been so excited to turn 4. Every birthday brings her closer to being a big kid, and she thinks that is the best thing ever.
I have been planning all kinds of things to make it extra special. She was getting one of her favorite toys for her present. She got to celebrate in school. All the girls on her sister's cheer squad said happy birthday. And we were planning on going to Chuck E. Cheese. But you want to know what made Willow the happiest of all?
Our Magic Elf, who comes around Thanksgiving and leaves Christmas night, came for a weekend visit. Willow woke up to find her sitting on the edge of her bed, looking at her, holding a card, and her over night bag, holding her Elfits.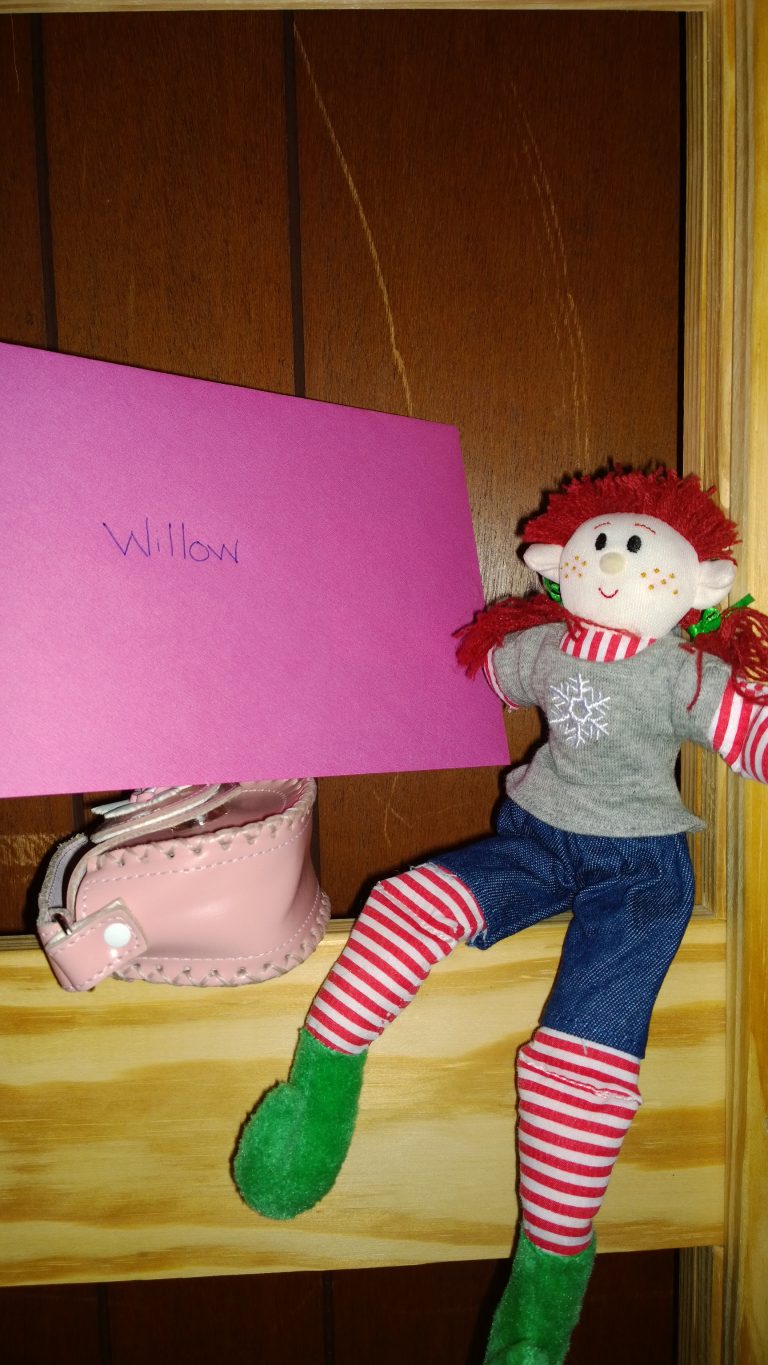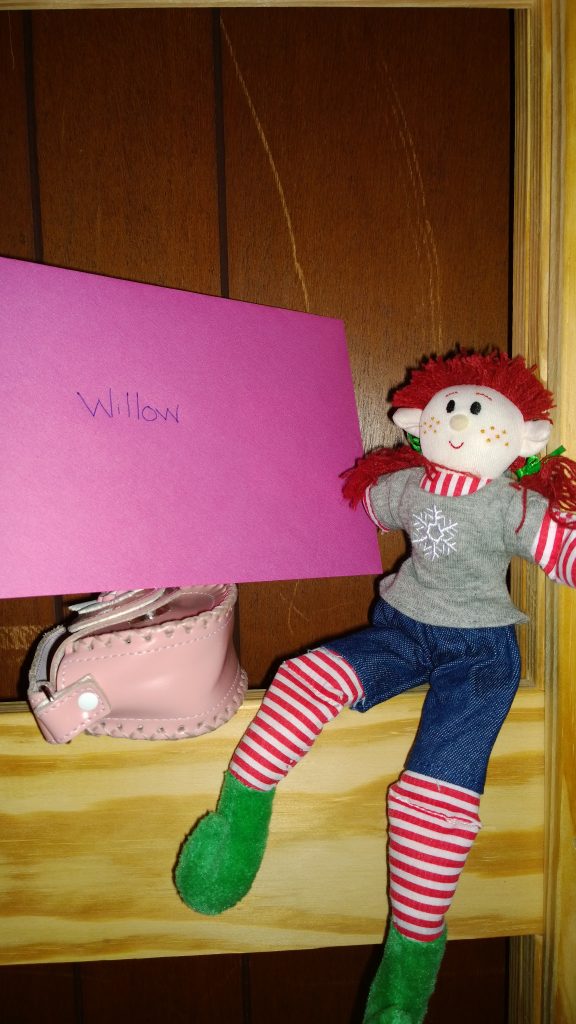 We noticed Chelsea was sporting a different look this visit than she was at Christmas. She changed out of her usually Christmas dress and was showing off her shorts and tee when she arrived.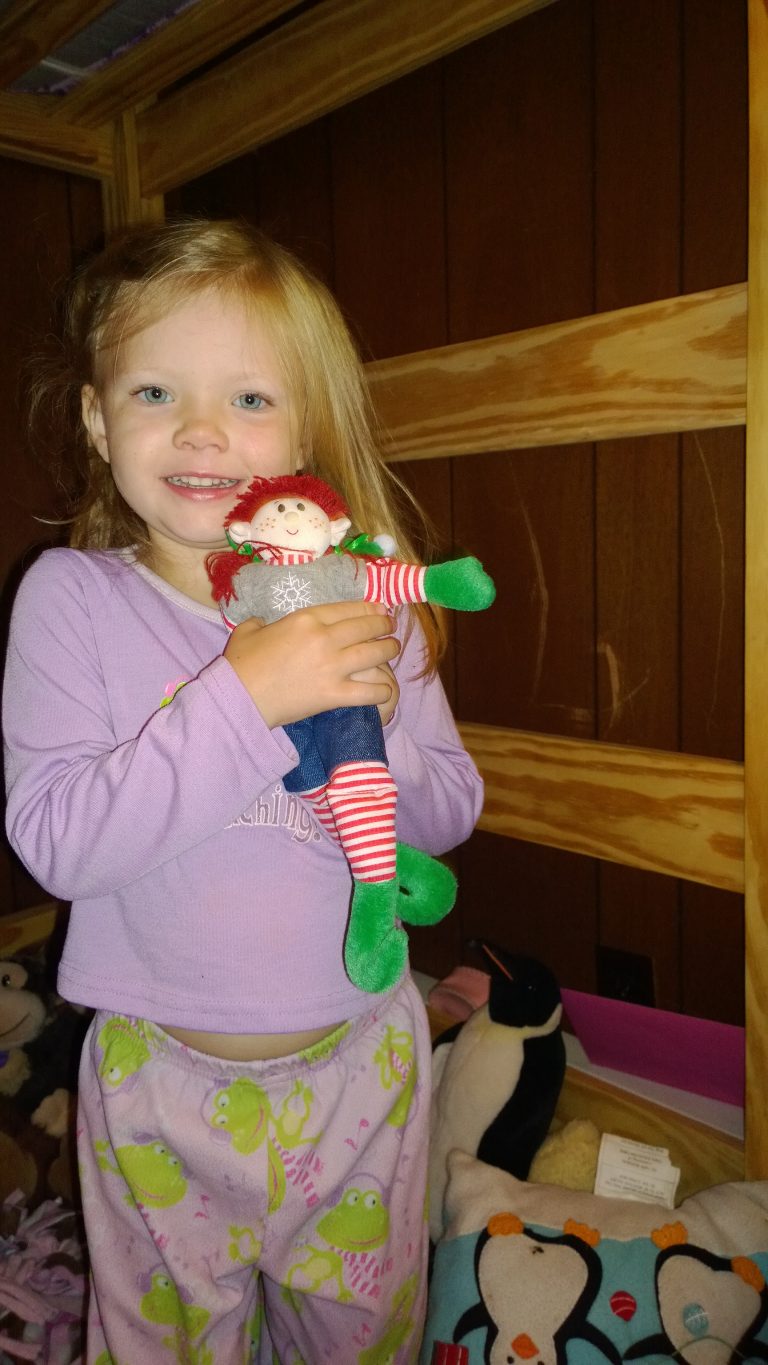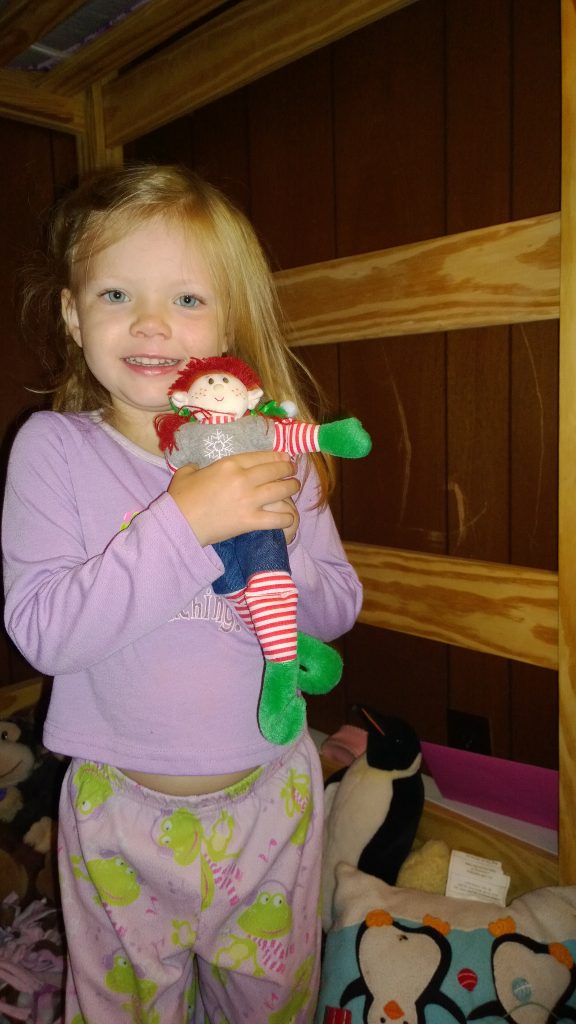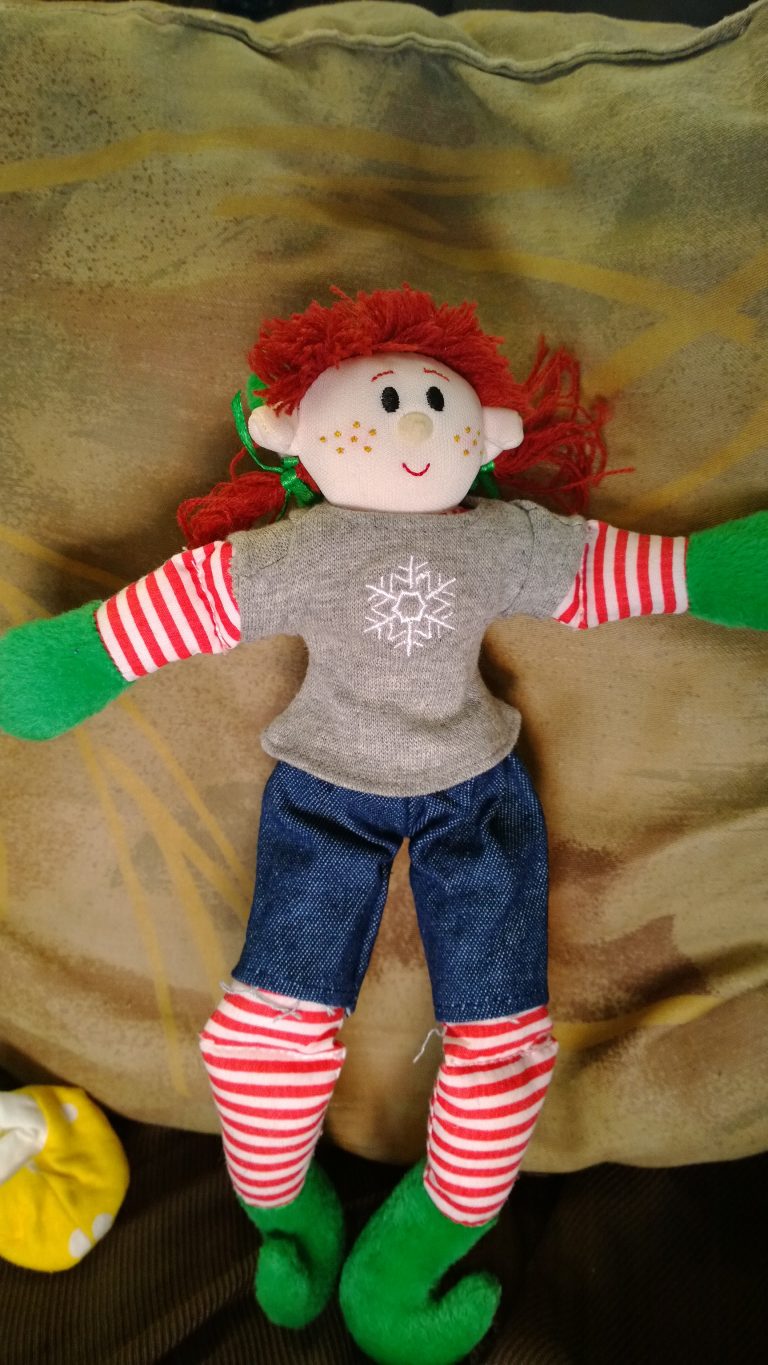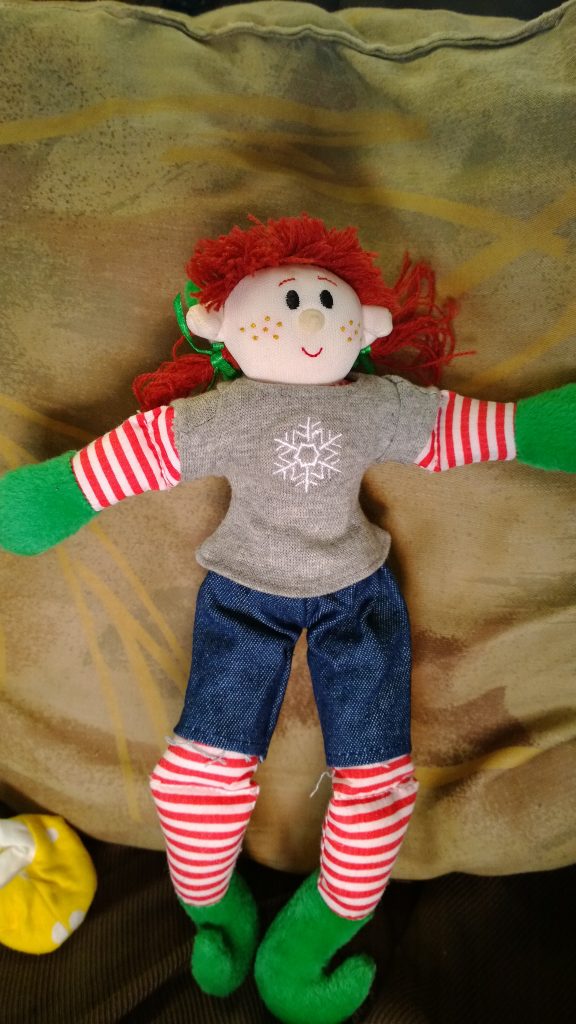 Willow was so happy to see her, she spent the whole day with her. Chelsea came to the football game with us and even rode along in the car to Chuck E Cheese. I had to be mean mommy and say no she couldn't come in. I was worried about losing her.
She even enjoyed a cup cake with us to celebrate.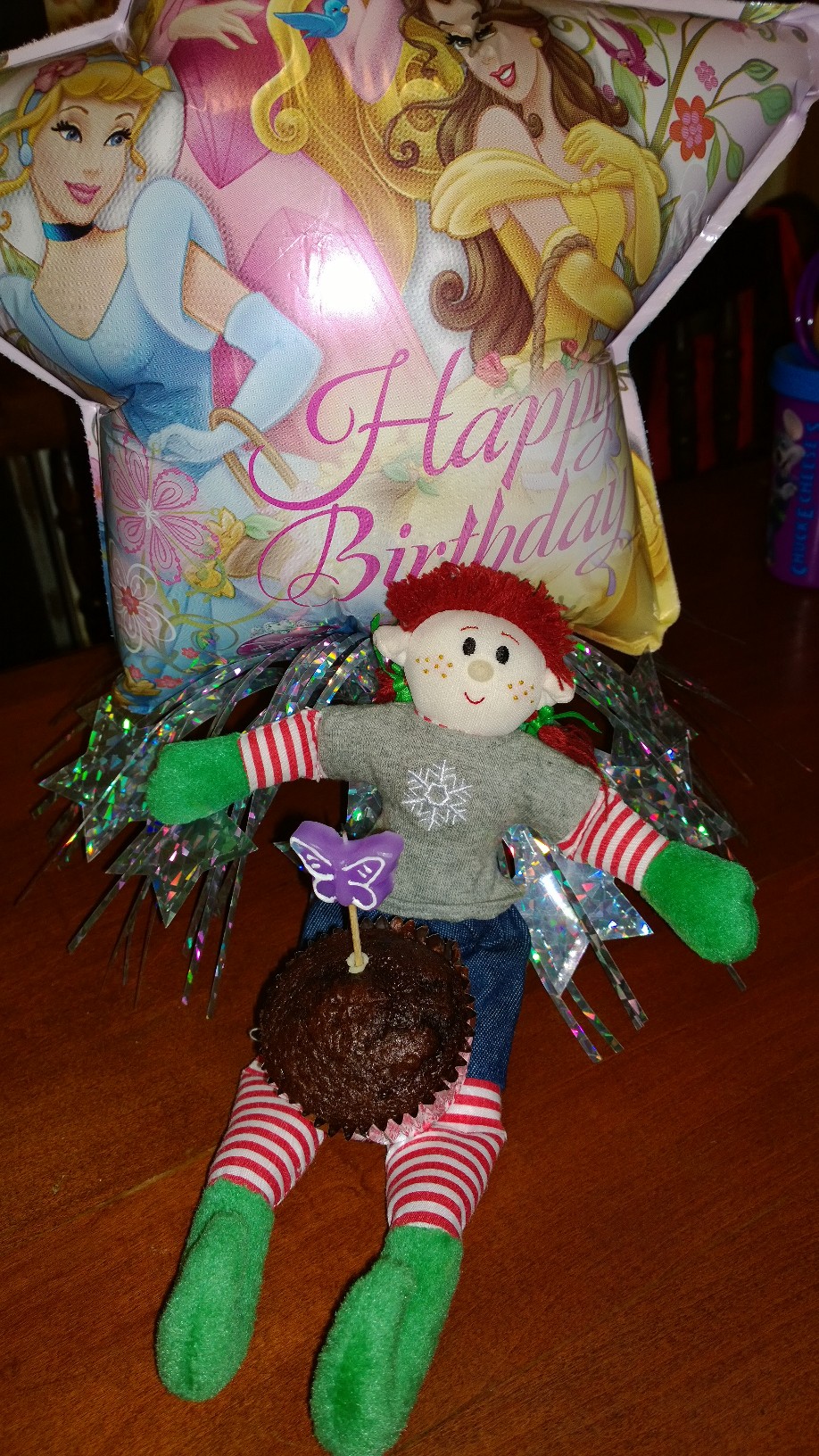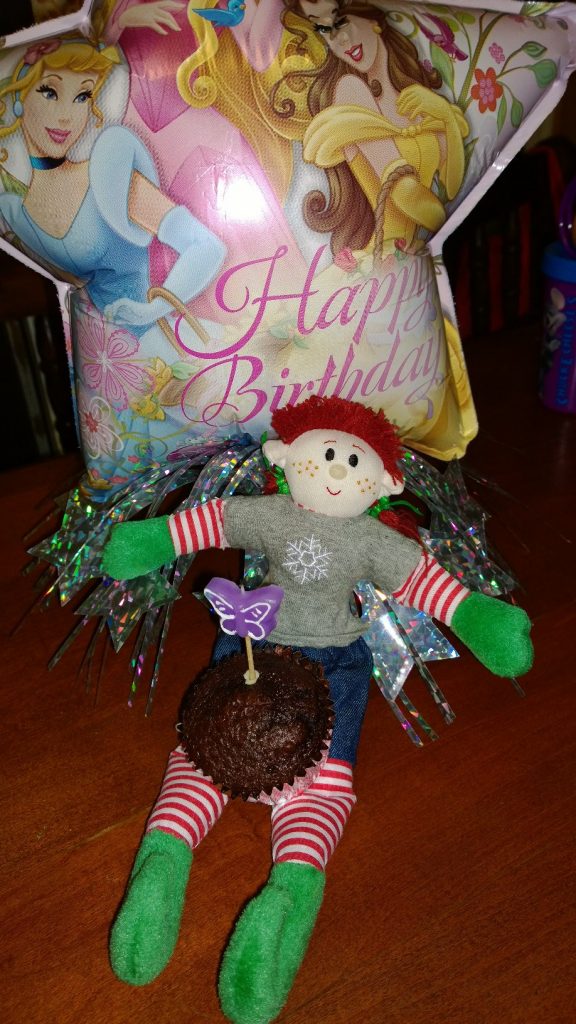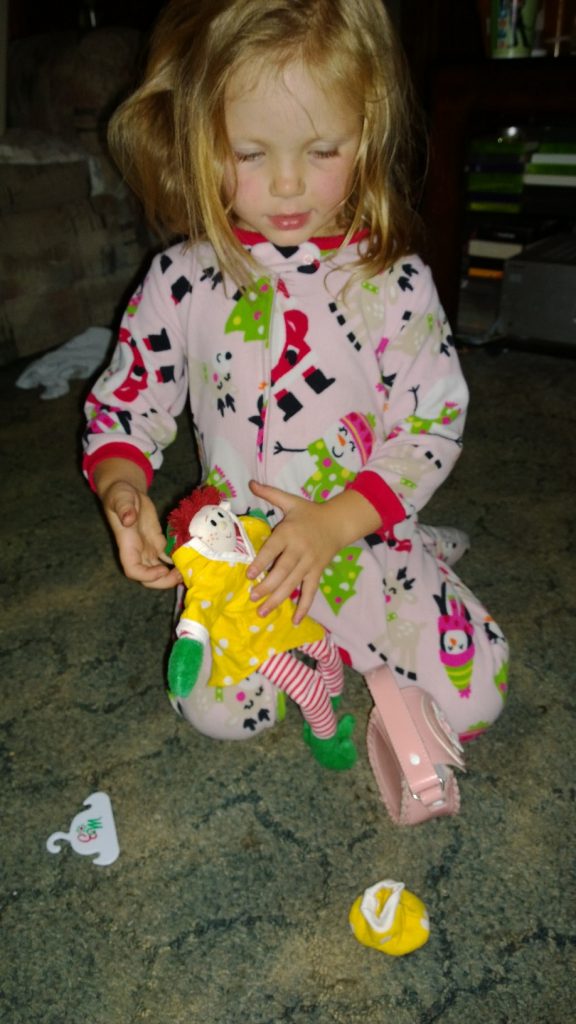 After cupcakes, Willow changed Chelsea in to her night gown, complete with little slippers.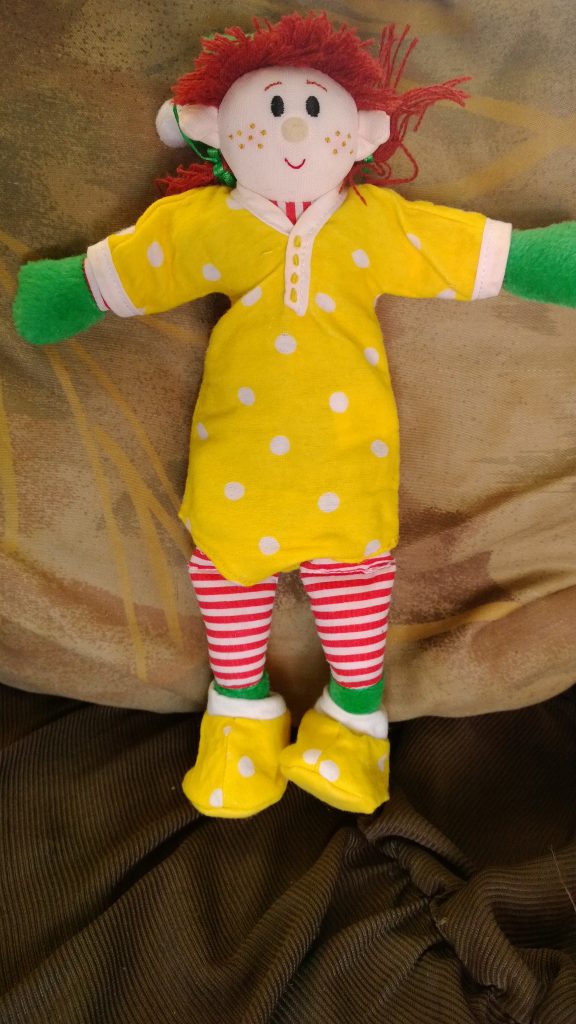 And then Chelsea got to snuggle with Willow while she was sleeping.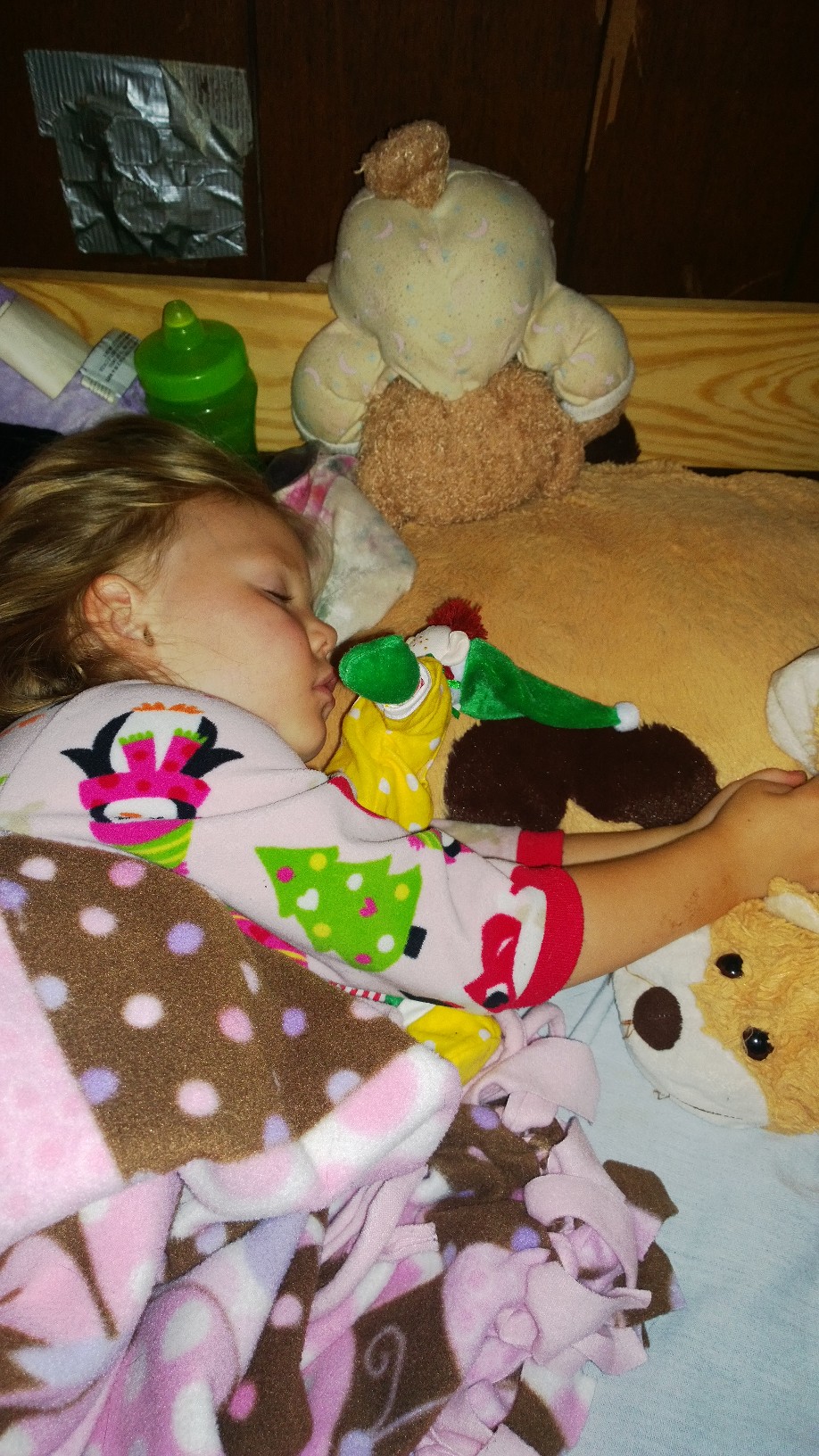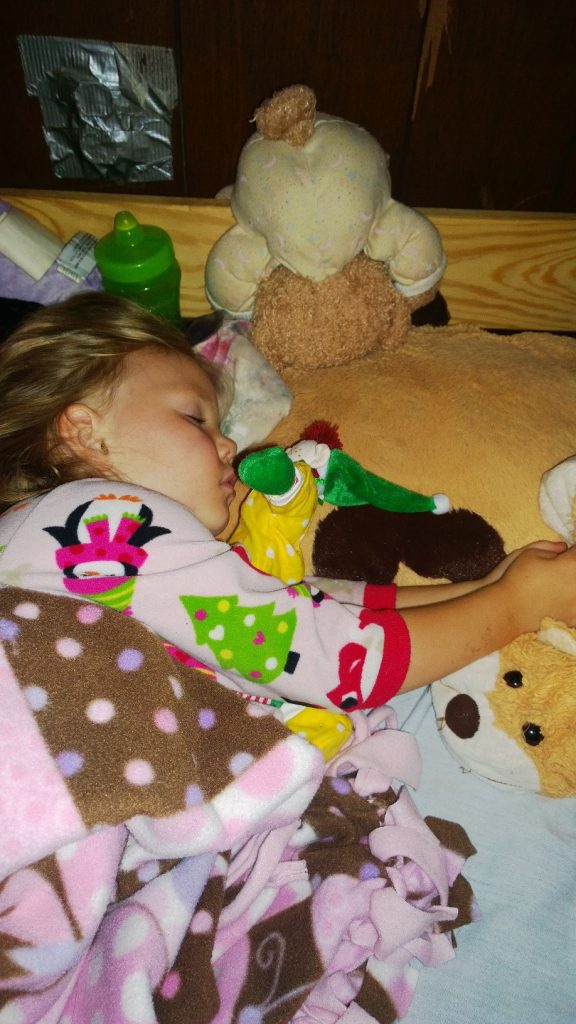 Today, Chelsea will be heading back to the North Pole. We are sad to see her go but we know she will back in November pulling all of her Elfcapades around the house and causing mischief.
If you would like to have an Elf visit you this holiday season, check out the Elf Magic site to see how to arrange a visit.