Check out this amazing Patriotic Splatter Painting. It's so much fun to find 4th of July crafts to do with your family in celebration of Independence Day. Today I'm featuring a fun patriotic splatter painting tutorial. This is a fun way to get outside and use your creative skills to make a splatter paint canvas design.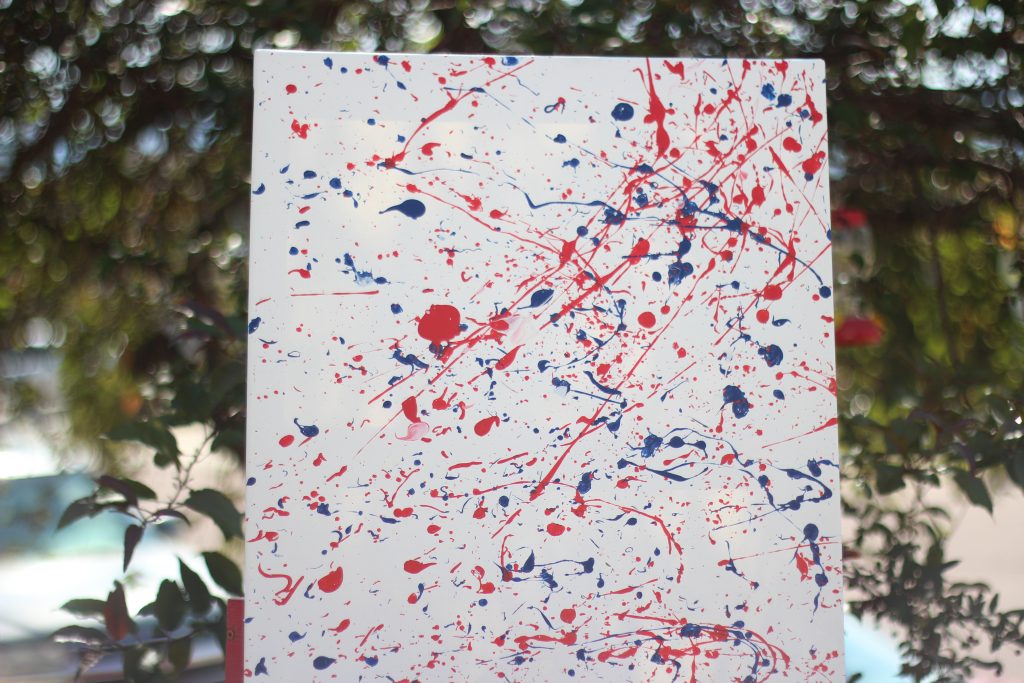 Patriotic Splatter Painting
Gather up your art supplies and get ready to have some fun for the 4th of July with this splatter paint tutorial. You'll soon see how much fun it is to transform a plain piece of canvas into a beautiful masterpiece.
What is the Best Paint for Splatter Painting?
The best paint for splatter painting is acrylic paint. While you can use any particular paint that you prefer to use, acrylic paint is generally the best paint for splatter painting. It's inexpensive and has a variety of colors to select from. You can purchase acrylic paint at your local craft store or online in red, white, and blue for this patriotic splatter painting craft.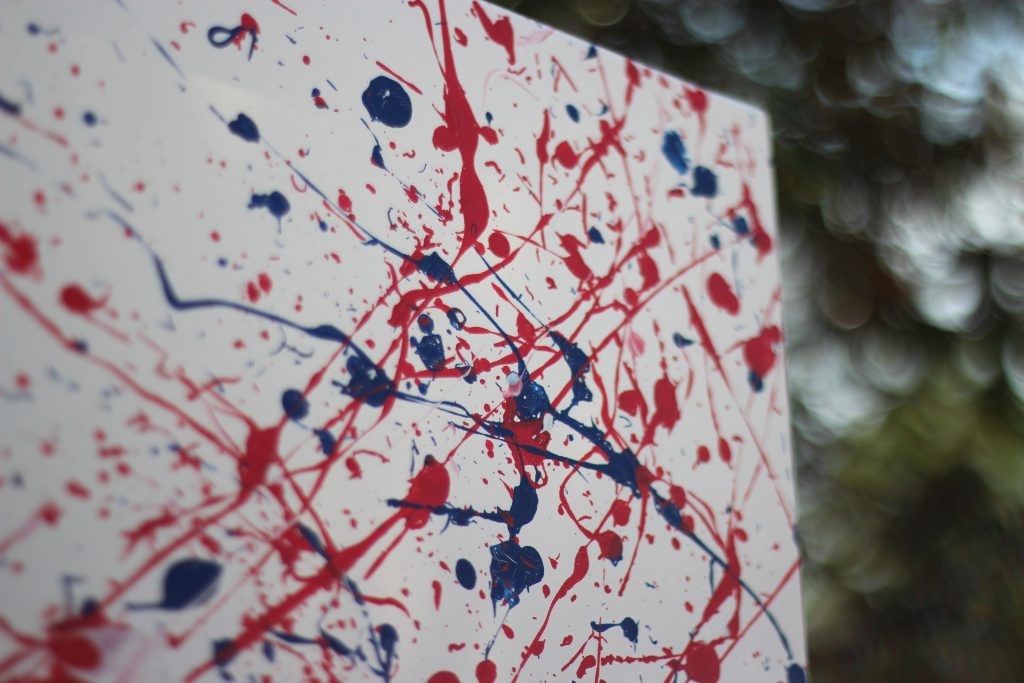 Supplies Needed
Canvas
Acrylic Paint
Paint Brushed
Optional: Paint Palettes
How to Make a 4th of July Splatter Painting
Pour Paint
The first step to making this 4th of July splatter painting is to prep your paint. I suggest you use Paint Palettes to separate the different colors of paint. These palettes come in handy when you're doing this project with multiple kids too, each kid can have their own tray of paints to reduce the chances of sibling rivalry.
Set up Brushes
Now that you have your paint prepped for this patriotic splatter painting project, it's time to set your brushes up. I suggest you have one brush per color, this keeps from having to rinse off the brushes in between uses. It will also ensure that blue splatters as blue and red splatters as red, rather than a purple color due to blending.
Splatter
Now that you have your paint prepped and paintbrushes ready to go, it's time for you and your kids to have some fun! You can try splattering the paint from different angles and heights to create a beautiful and unique masterpiece. Once you're done making a fun mess with this patriotic splatter painting project, it's time to let the artwork dry.
Once your artwork has dried, usually in an hour, you can display the artwork in your kid's bedroom or a family room to add a festive design to your home during the 4th of July holiday.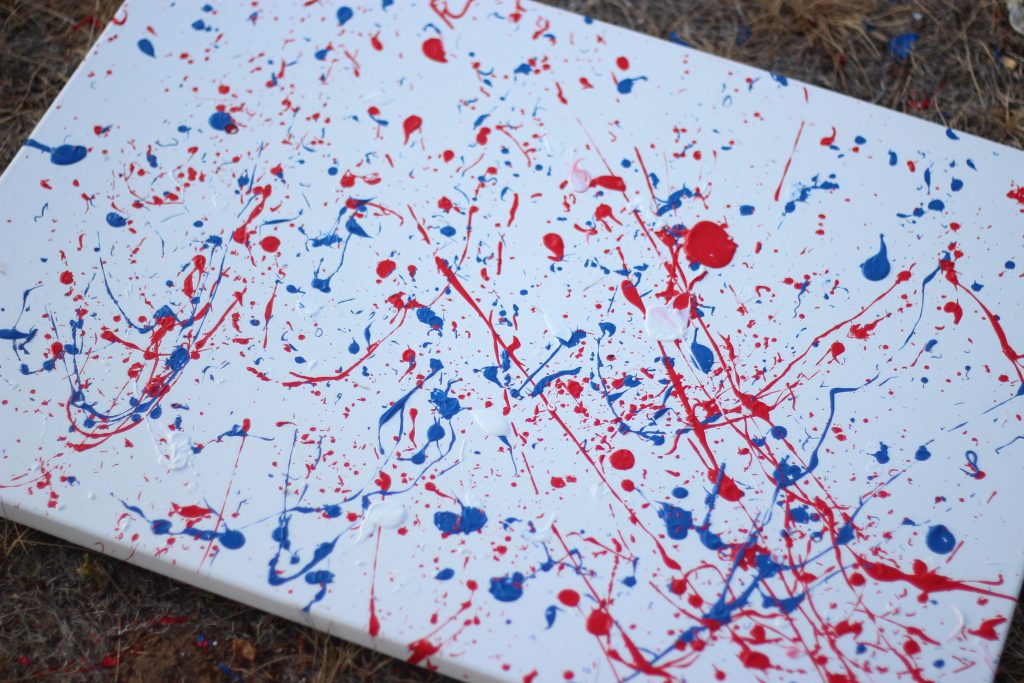 More Craft Ideas