One of my all time favorite things is peanut butter pie. I remember when was pregnant with my second son, I would get cravings so bad, I will beg my husband to go down to a special restaurant to get me some. The problem with that was, after he would drive the 45 minutes there and the 45 minutes back, I would almost always be asleep. At least I could eat it the next day, and hubby never actually got mad at me. But still…
Fast forward to Thanksgivings, I am responsible for Desserts. One of the most requested desserts is my peanut butter pie. Well, it is a recipe that I changed slightly from Paula Deen's Mrs. Salter's Peanut Butter Pie.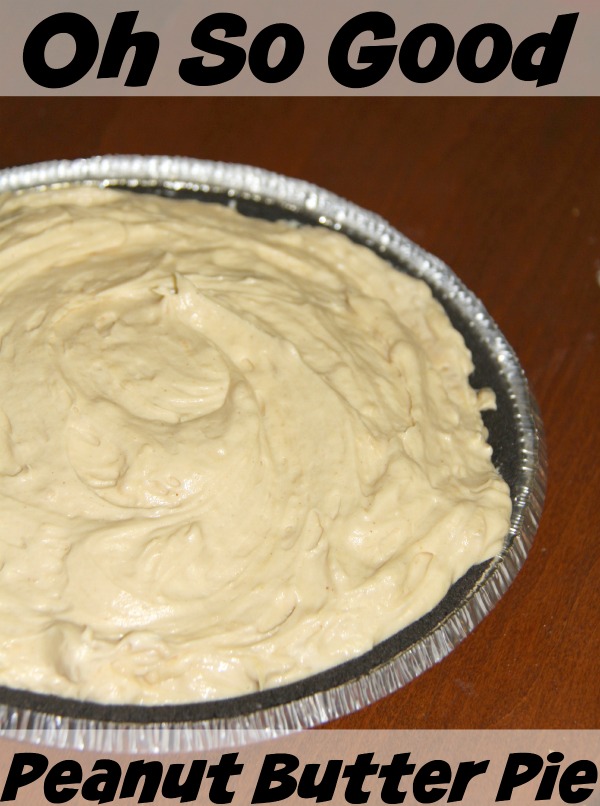 Peanut Butter Pie Recipe
Ingredients
1 1/2 cups heavy cream
1/4 cup sugar
8 ounces cream cheese
1 cup smooth peanut butter
1 cup powdered sugar
1 chocolate cookie pie crust
Start with a cold bowl.
Whip cream with 1/4 cup sugar.
In a separate bowl, mix the other ingredients together until smooth.
Then, fold in the whipped cream until well blended.
Pour mixture into a chocolate cookie crust.
Chill for several hours before serving.