Ready to have a delicious twist on Pecan Pie? These Pecan Pie Cupcakes are moist cupcakes that are filled with pecan pie filling with an amazing frosting on top.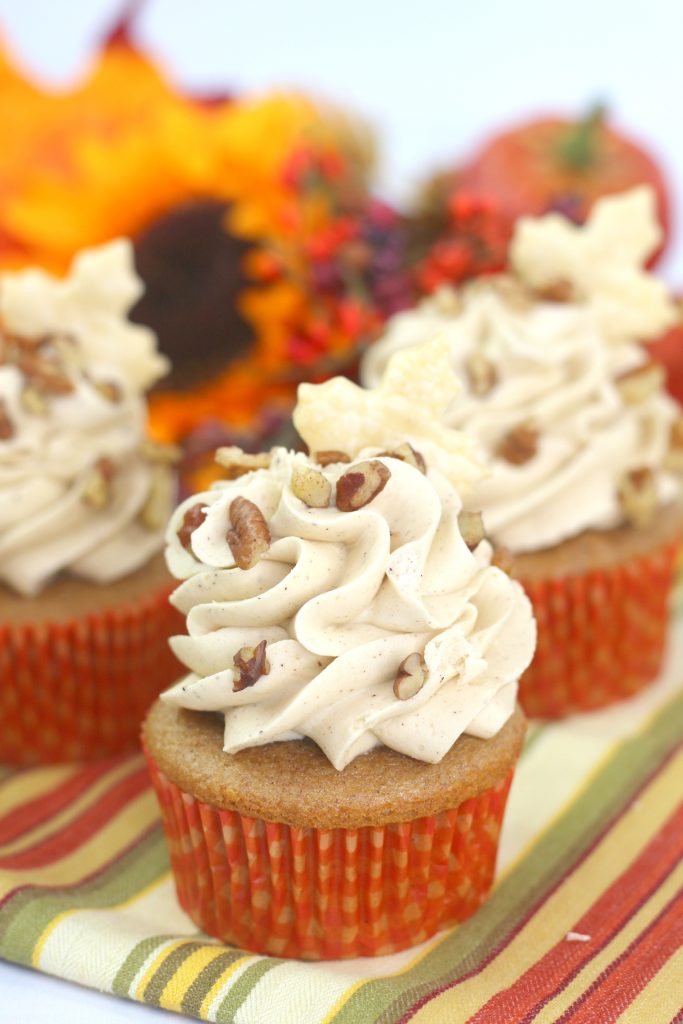 Pecan Pie Cupcakes
I have heard from so many people that Pecan pie are their favorite pie for the holiday but no one wants to make it. So why not make these Pecan Pie Cupcakes instead. These are simple cupcakes that have pecan pie filling inside with a delicious cinnamon buttercream frosting.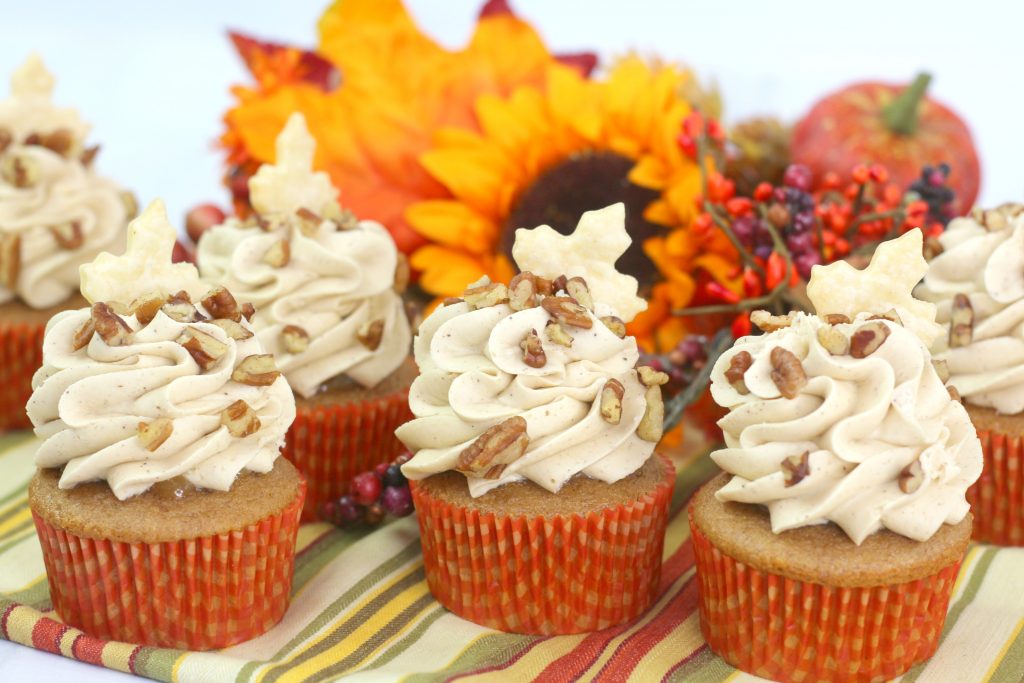 How to Store Pecan Pie
Once you have made these pecan pie cupcakes you want to make sure you are storing them correctly. Whether you are storing pecan pie or these pecan pie cupcakes, you want to keep them protected from the air. I like having a cupcake holder like this one. It makes it easy to move the cupcakes from one place to another but it also protects them from getting stale and dried out.
How Long Do Cupcakes with Pecan Pie last
When you make these cupcakes, they will last about 5 days when they are stored properly. While the cupcakes will last long in the refrigerator, it will also cause them to dry out faster and taste stale.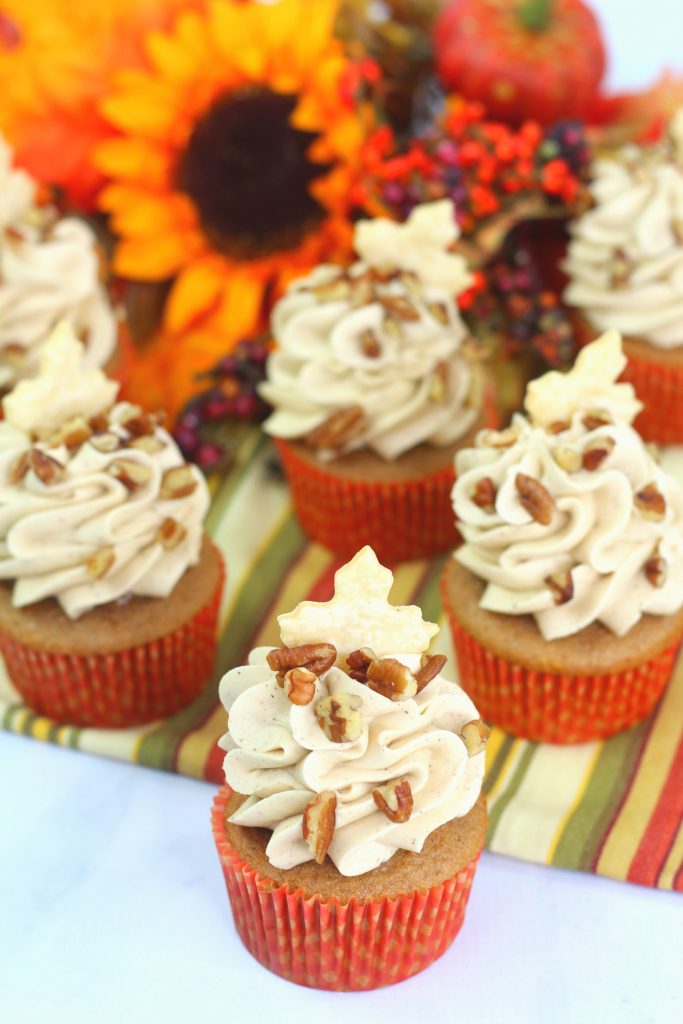 Ingredients in Pecan Pie Cupcakes
Spice cake mix
Eggs
Unsalted sweet cream butter
Whole milk
Sugar
Brown sugar
Cornstarch
Light corn syrup
Kosher salt
Pecans
Vanilla extract
Powder sugar
Cinnamon
Heavy whipping cream
Premade pie crust
How to Make Pecan Pie Cupcake Recipe
Cupcake Directions
Preheat oven to 350 degrees
Using a standing mixer, combine the cake mix, eggs,
milk and butter and mix until combined
Scoop cupcake batter into the liners, filling 3/4 way full
Bake in the oven for 21 minutes.
While the cupcakes are baking, make the pecan pie filling
Pecan Pie FIlling Directions
Using a medium saucepan stir together all filling ingredients EXCEPT pecans and vanilla.
Bring to a boil.
Remove from heat and stir in pecans and vanilla. Pour into a bowl. Let mixture cool on the counter for 10 minutes and then refrigerate for 1 hour
Scoop out the center of each cupcake and fill with the filling
Frosting Directions
Using a stand mixer, combine all ingredients and mix on medium speed.
Mix until you see stiffed peaks in your frosting and scoop into piping bag
Mini Maple Leaf Cookies Directions
Preheat oven to 350
Mix the cinnamon and sugar together
Unroll the pie crust and place it onto the cookie sheet
Brush the melted butter onto the top of the pie crust
Sprinkle the cinnamon sugar mixture onto the pie crust
Using the cookie cutter, cut out leafs
Place into the oven for about 10-12 minutes or until lightly golden brown
Allow to cool to room temperature
Decorating ingredients and Directions:
Using the piping bag, pipe frosting onto the cupcake
Sprinkle some chopped pecans on top and place a maple leaf on top
Enjoy!