With Halloween right around the corner, It is time to bring out all things spooky. These Mickey Mouse Jack Skellington Cupcakes are the perfect addition to your Halloween fun. These cupcakes are fun to look at and are actually easy to make too. Your friends and family are going to love your Jack Skellington creations.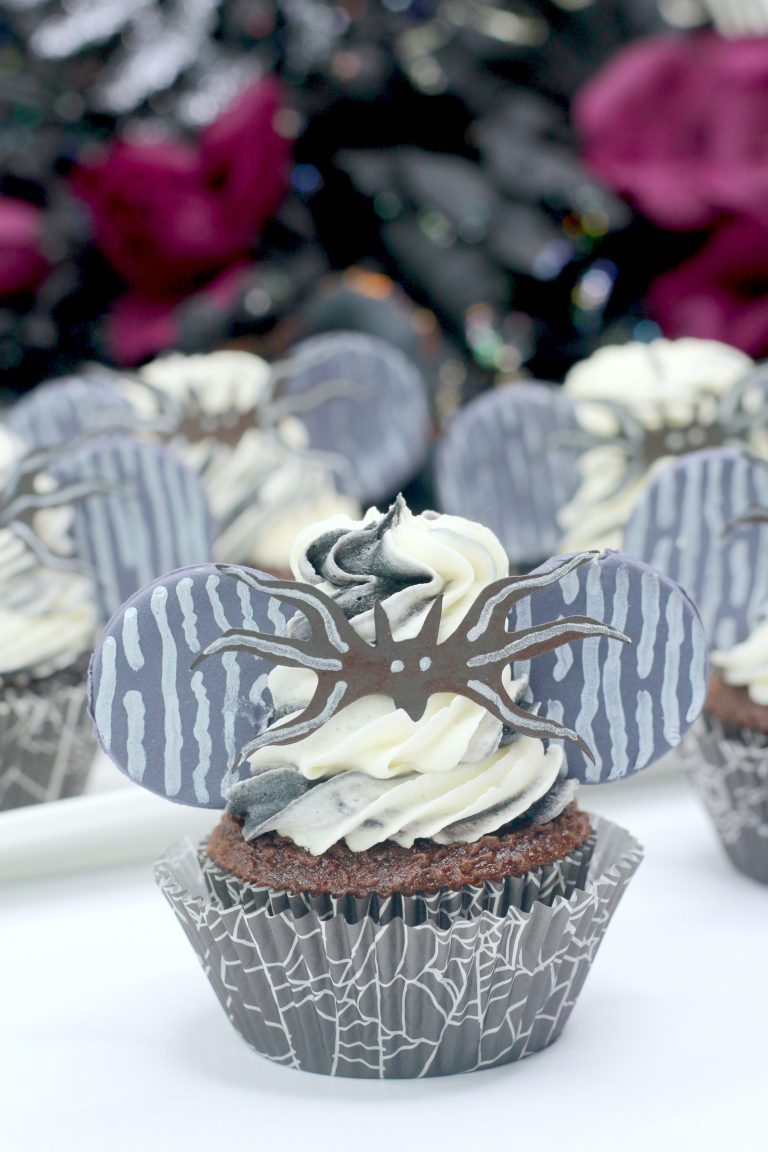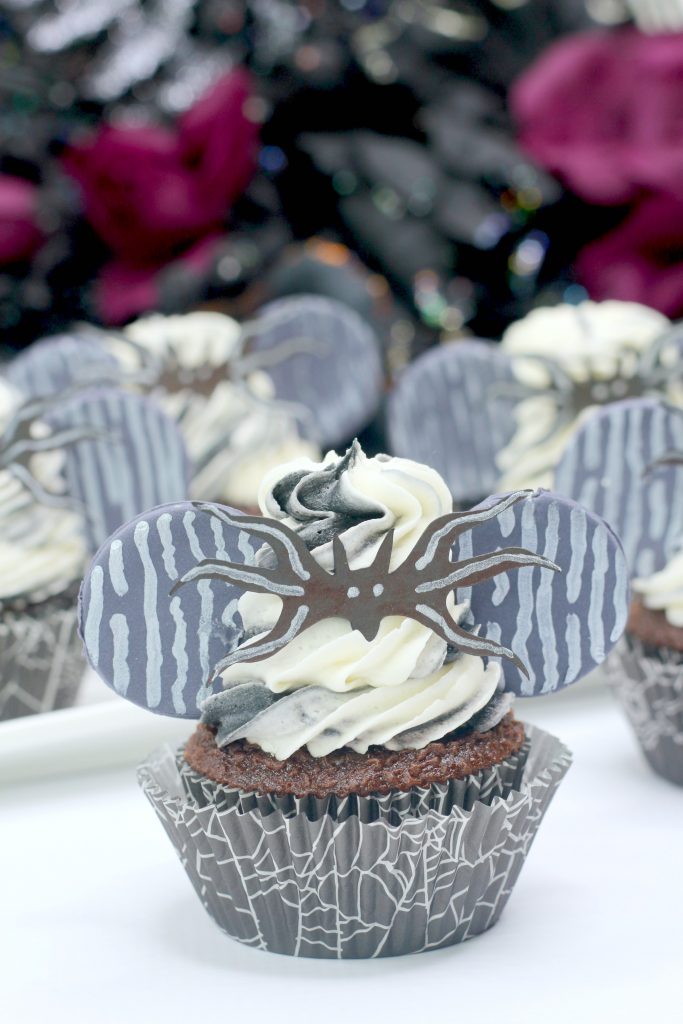 Mickey Mouse Jack Skellington Cupcakes Recipe
My kids love Disney and I love the Nightmare Before Christmas. Last year, I made the Nightmare Before Christmas Layer Cake and it was a hit with everyone. This year, we wanted to make something different for our Nightmare Before Christmas movie night. After making the Anna Frozen Cupcakes a few months ago, the girls love the Mickey Mouse ear cupcakes, I thought we would make some for Halloween too. These Mickey Mouse Jack Skellington Cupcakes are perfect.
What are the Mickey Ears Made From?
The ears are made from fondant. You can make your own fondant but it is much easier to buy it premade. It comes in at about the same price and saves a lot of elbow grease.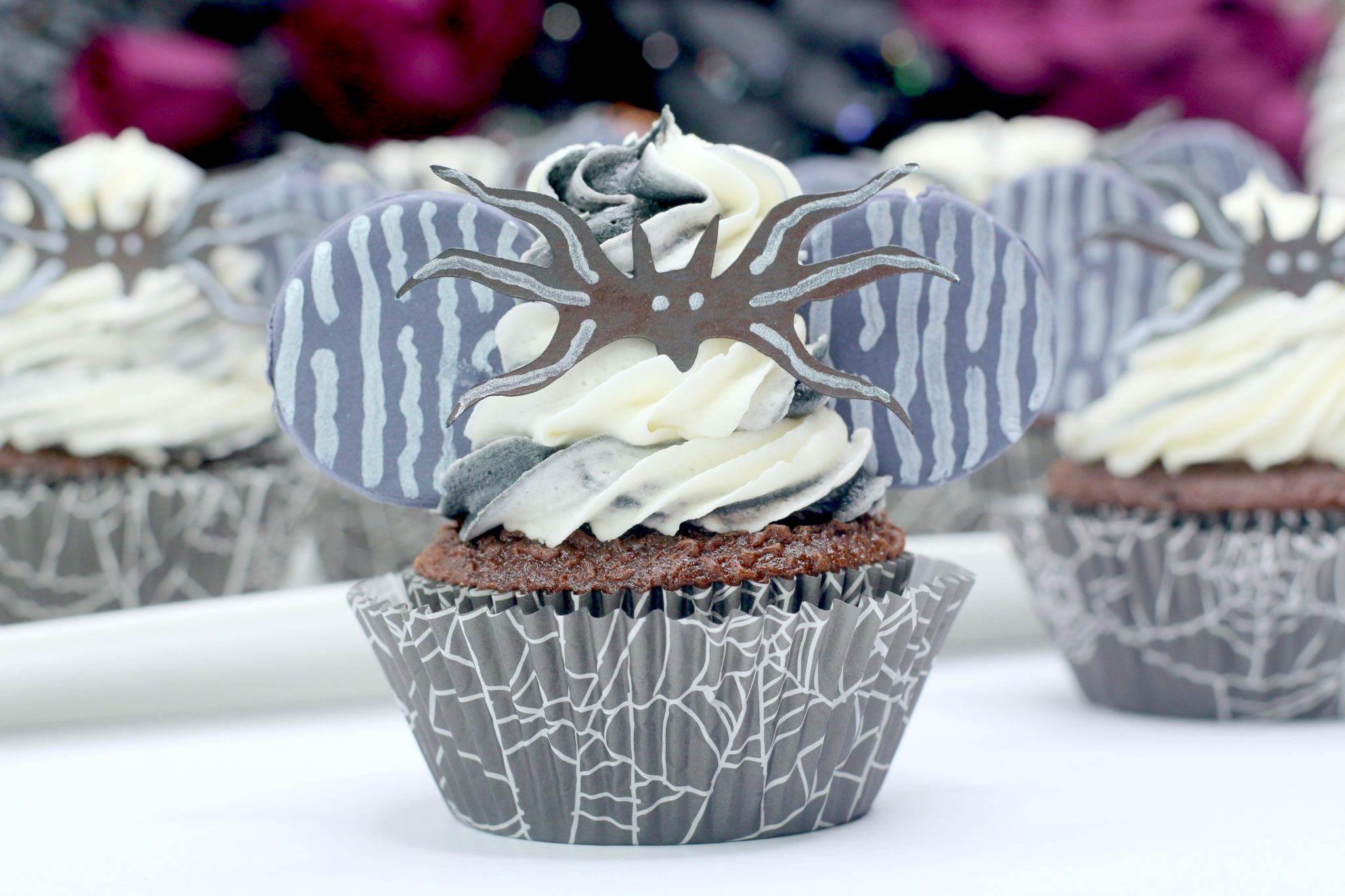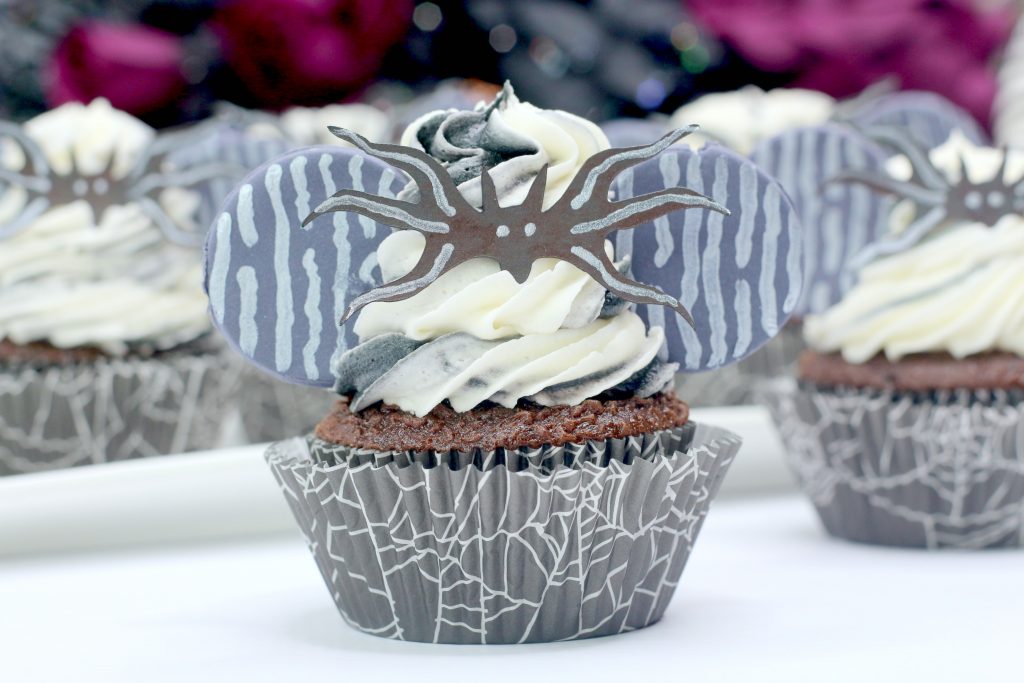 Ingredients
Get the full list of ingredients, with measurements, and step-by-step directions at the bottom of the post in the printable recipe card.
Powdered sugar
Unsalted butter
Powder sugar
Vanilla
Heavy whipping cream
Black gel food coloring
How to Make Jack Skellington Cupcakes
Make the chocolate cupcakes and let them cool completely. Then make the fondant ears.
Sprinkle powder sugar onto the cutting board and spread around.
Remove black fondant from container and place onto cutting board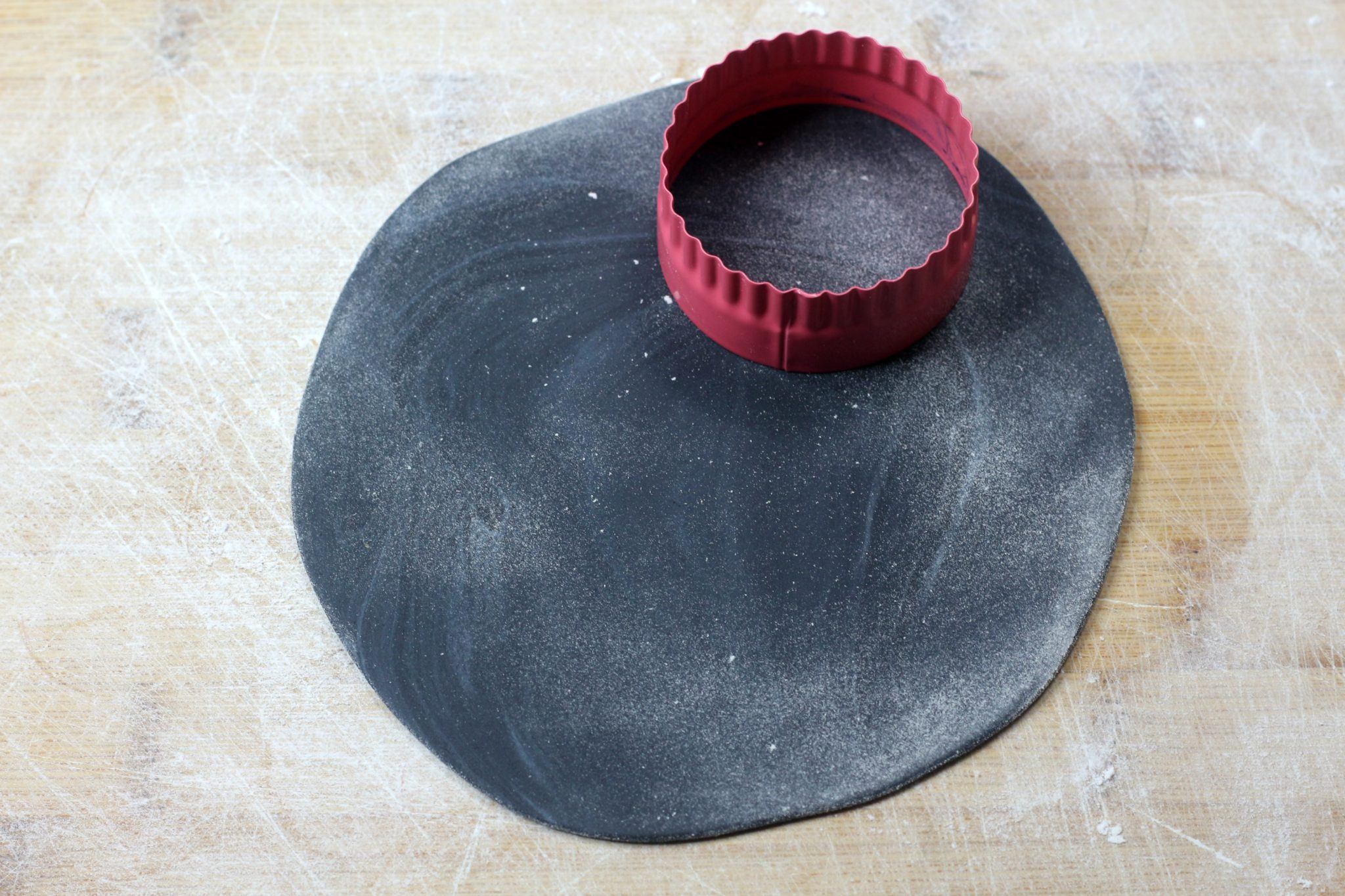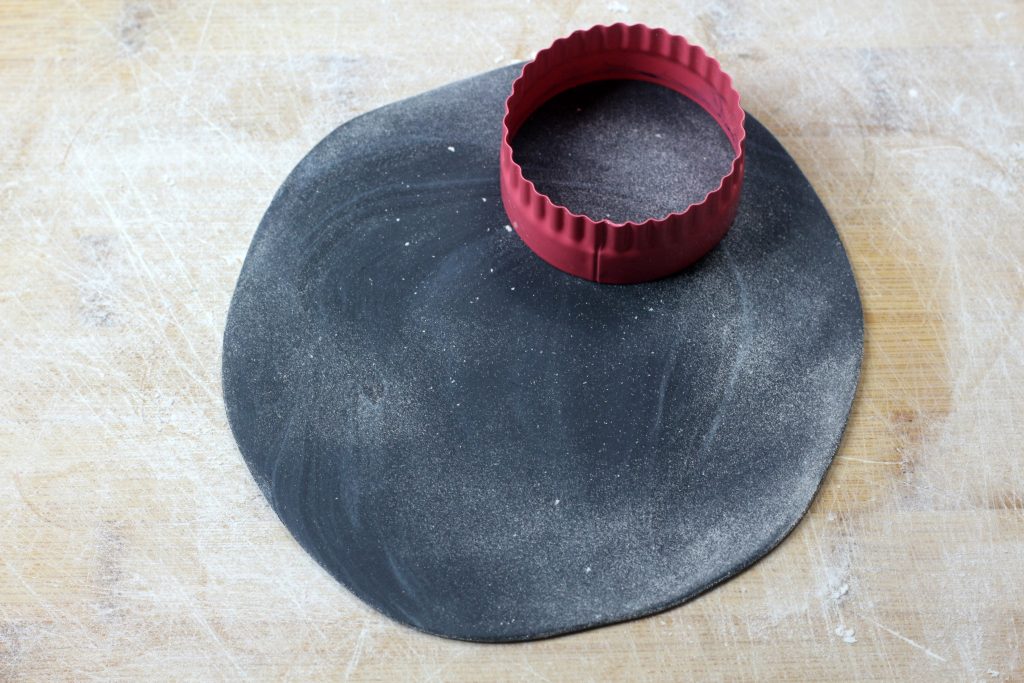 Coat fondant with powder sugar and roll out onto the cutting board into a flat 1/2 inch disk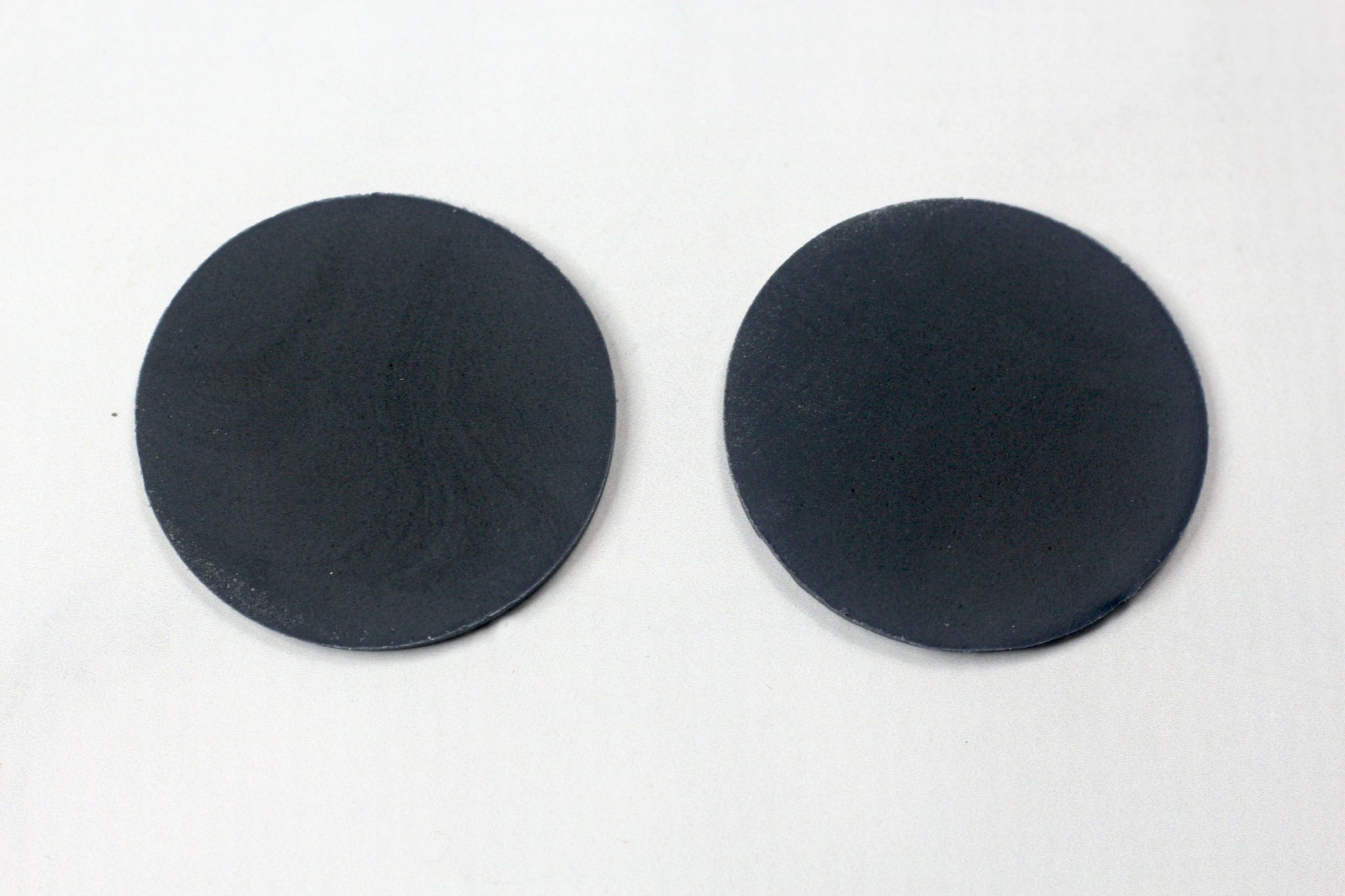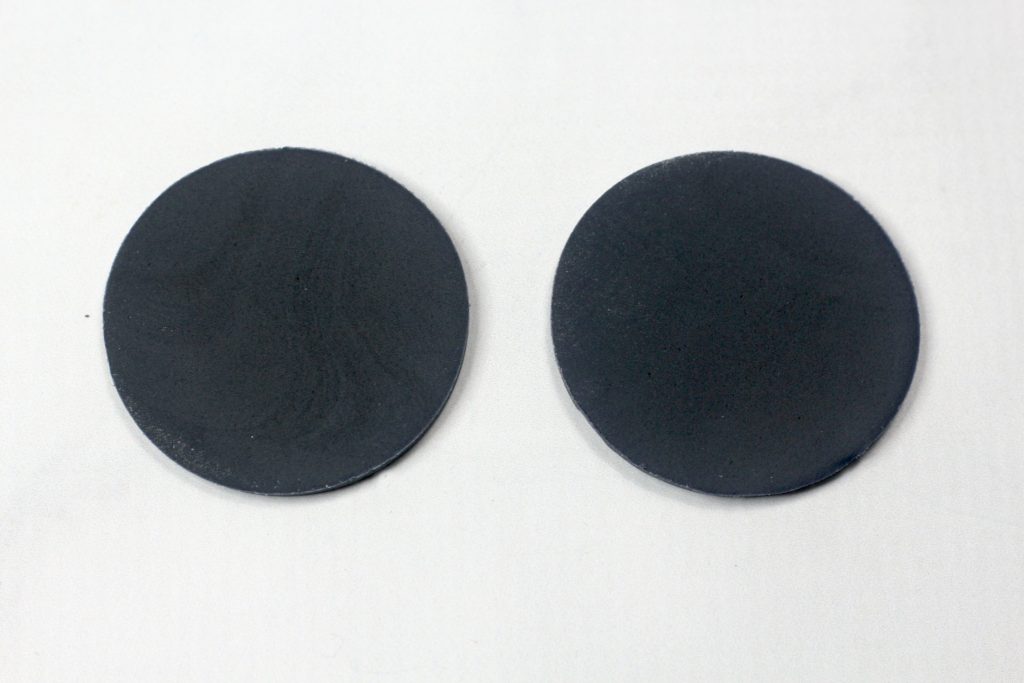 Using the 4 inch round cutter, cut out 24 circles
Place cut circles onto the cookie sheet
Using the silver edible pen, draw rough lines onto the ears
Edible Print out of Jacks Bowtie
Contact your local bakery and see if they can print out a black
outline of Jack's bow. Cut out the printout. You can also make this out of fondant. Since there isn't a cutter for this, you can freehand the design and cut it out.
Using the edible pen, draw the lines and face on
Set aside
Vanilla Frosting Directions
Using a stand mixer, combine all ingredients and mix on medium speed.
Mix until you see stiff peaks in your frosting
Divide the frosting in half
Mix one half of the frosting with black gel food coloring
Scoop the black frosting into one side of the piping bag
Frost cooled cupcakes
Place the black bow in the middle of the frosting
Place one "ear" on either side of the bow
Enjoy!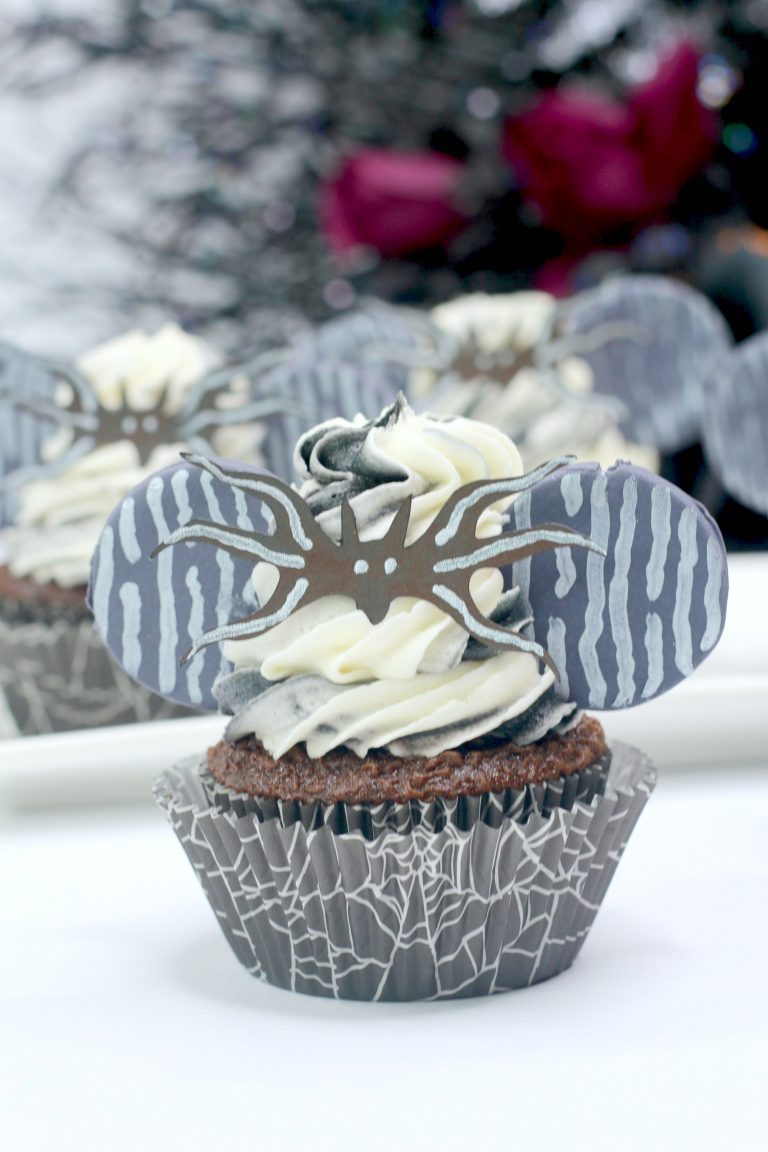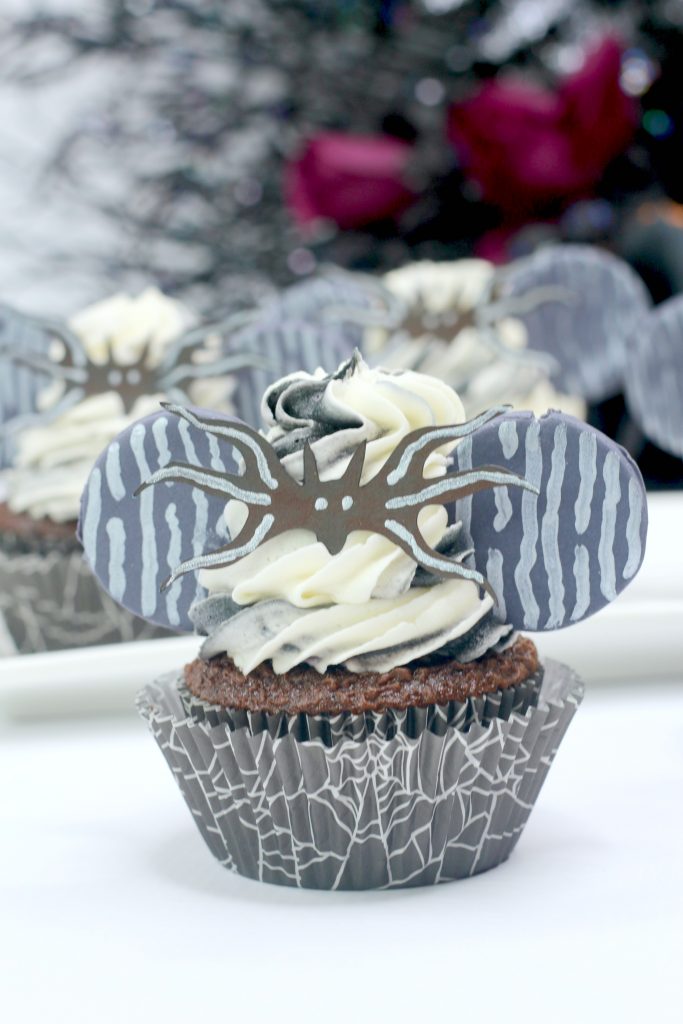 More Fun Halloween Recipes