I received a free imagination playset from HABA toys to facilitate my review. All opinions are my own.
We tend to be a pretty high-tech family. I am the mom who gets the awful looks from other parents because my 3-year-old is asking for her iPod or my kids are all staring at some kind of screen while we are driving or stuck waiting somewhere like a doctor's office. And I own that. My kids are high-tech kids. But that doesn't mean I believe that these things have a time and place, meaning that they do not have them all the time. They are saved for certain times and certain places.
What I encourage when we are playing together, or spending time throughout the day is things that make them pretend and that they have to use their imaginations for. We have lots of building blocks and cars, little figures and dolls. That is what my kids play with the most. Things that they have to create a scenario with. Imagine and pretend.
One of my favorite toy companies, HABA, offers a lot of these kind of toys. And when I was offered the chance to review one of their imagination playsets from them, I was thrilled. All of the toys that we have that have come from HABA have been amazing quality and have truly become some of favorite toys. They are well-loved and still look like new.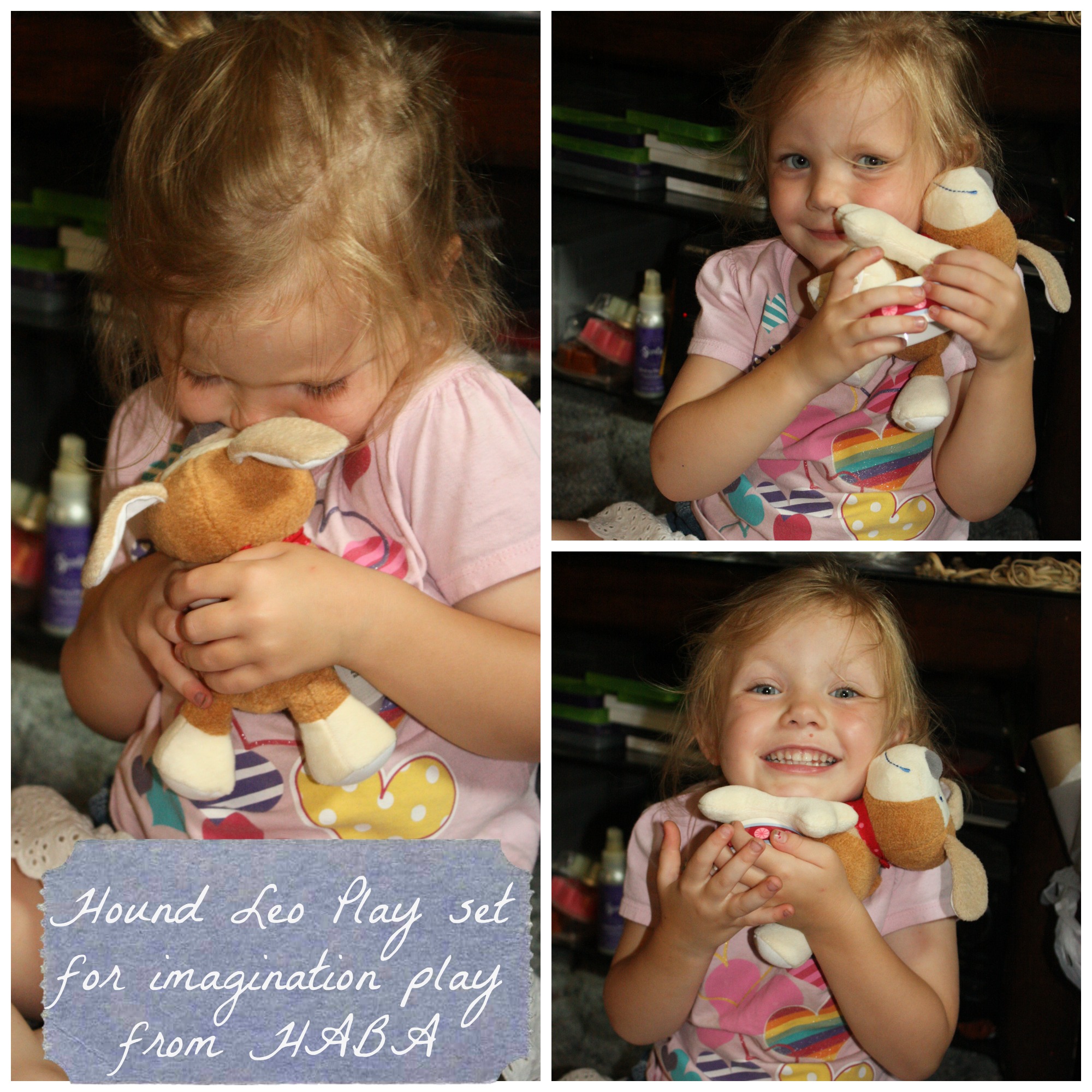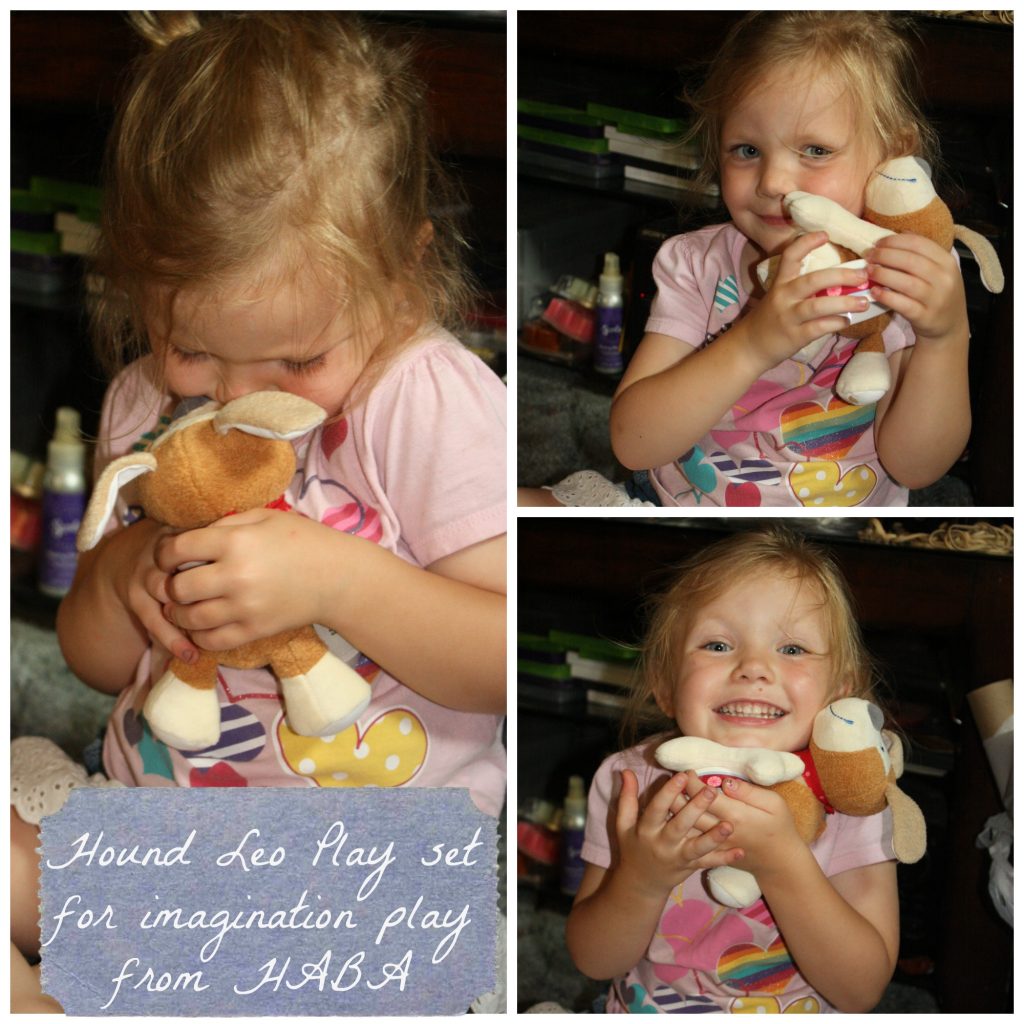 Willow wants a dog so bad. But it just isn't in the cards for us. So, she chose the Hound Leo play set. She was so thrilled when she was able to open the box and pull out her new dog, who comes with his own blanket, bowl and dog bone. To her, these things add an aspect of being a real dog, and she loves sets. She loves things that come together.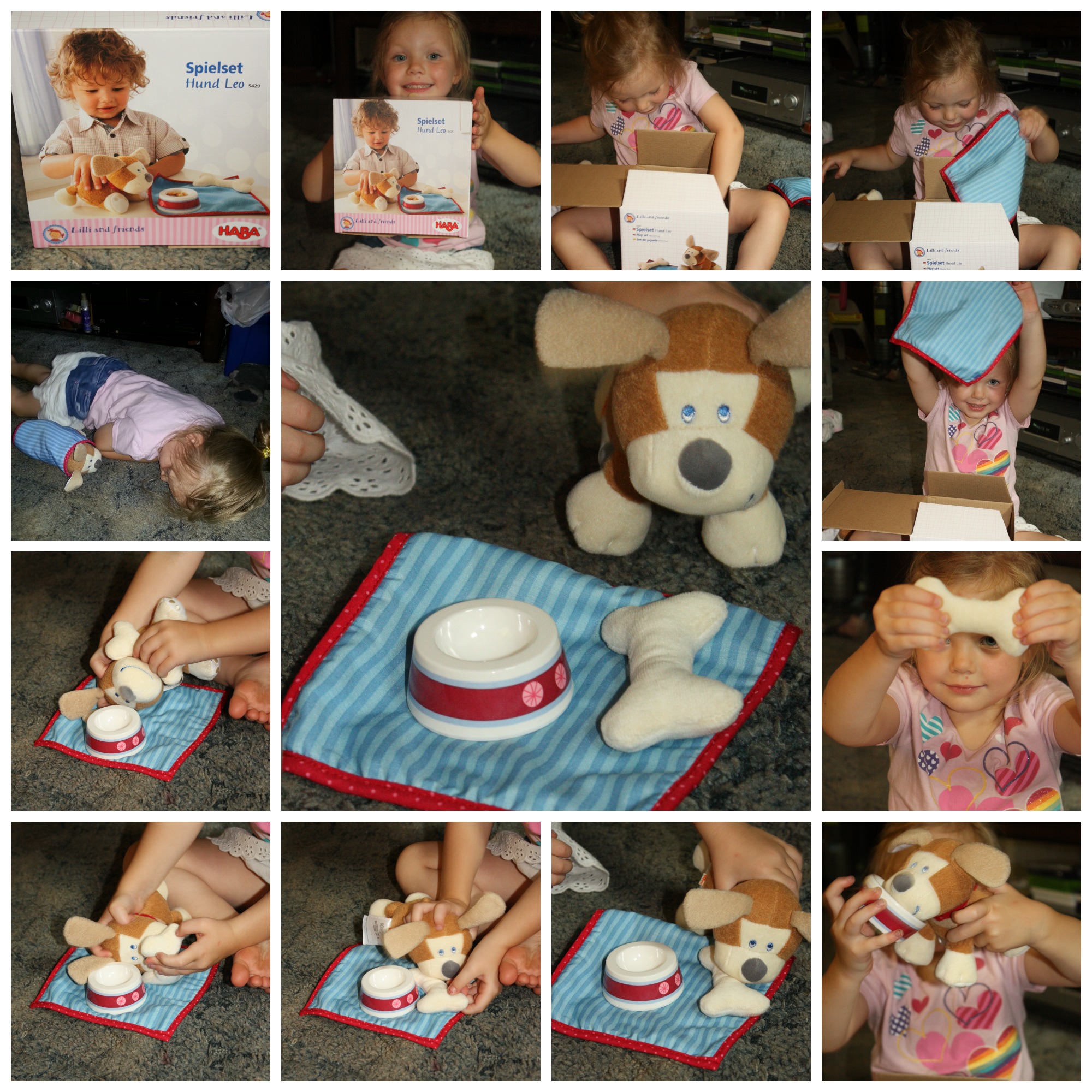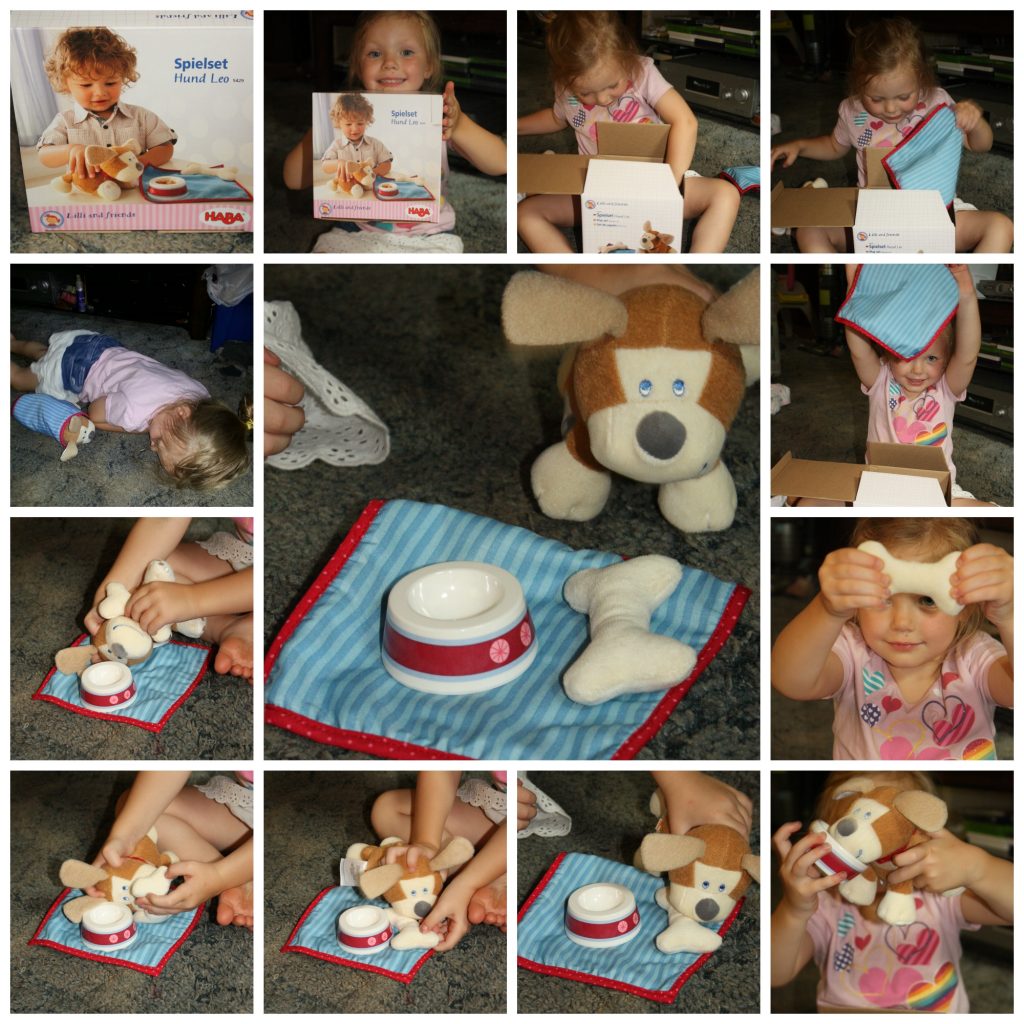 She spent the first 15 minutes covering and uncovering the dog, having her chase her own tail and then eating from the dog bowl. Then she started making it do flips and running around the house in circles. As you can see, it is a complete hit with her.
I love the quality. I was worried that the bowl would be flimsy and would break easily. But it is actually pretty heavy and solid. The weight of it kind of reminds me of a real dog bowl. Heavier than it seems it should be. The dog feels plush and thick, stuffed well and makes a fantastic cuddle friend.
The playset, Leo the Hound and the Lucy Cat playset, both retails for $19.99 on the HABA playset. It is perfect as a first playset for 18months+ and is still perfect for Serenity at age 9. It encourages lots of snuggles and imaginative play. And thanks to the quality, the play set will last for a very long time.