Nothing beats a great breakfast. Except maybe breakfast for dinner. It is one of our go-to dinner ideas in my house because it is fast, cheap and there are so many options. Frittatas are great because it is an inexpensive option that can be a great way to use up leftovers.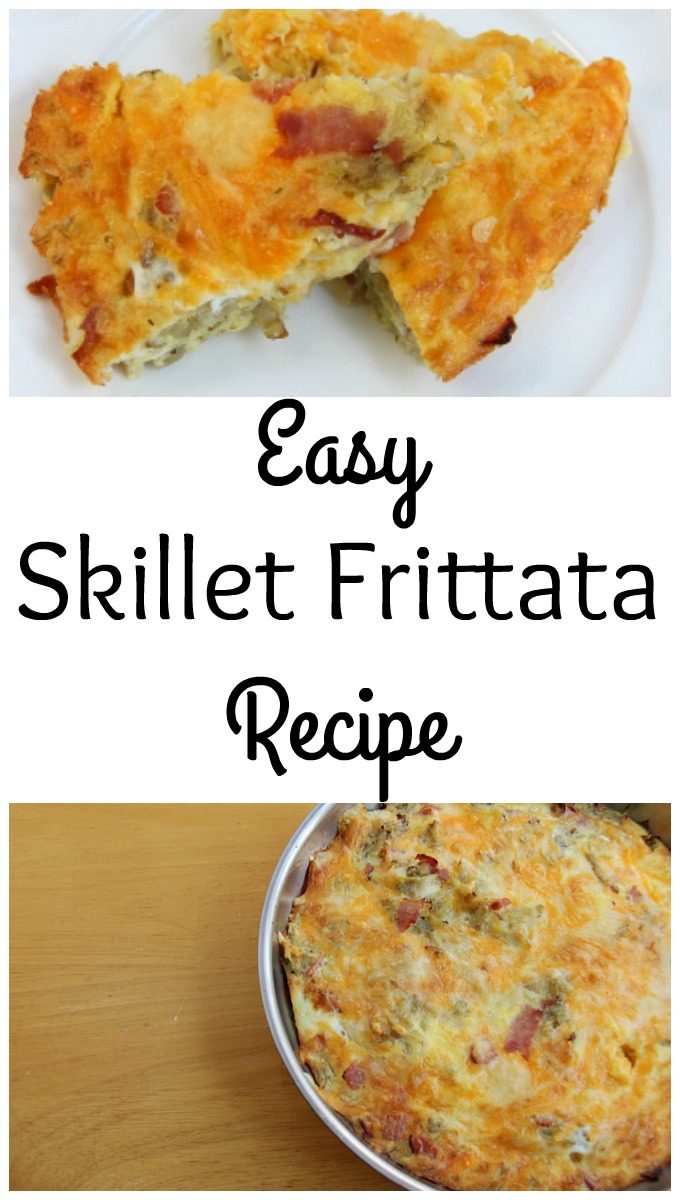 I love an easy skillet meal. Dinner is easier when it is made in one pan. In the past, we have shared a few skillet meals, like Cajun Pork Skillet Meal and Asian Pork Chops Skillet Meal. We even make an Autumn Vegetables and Pasta Skillet Meal that combines all the flavor of fall vegetables in one easy pot.
There is a lot of time that we go through the refrigerator and look for leftovers that we haven't eaten yet. We are able to use the leftovers meat and veggies in this frittata recipe. What I love is I can make this recipe for very little money. It is a true budget meal. Eggs are very inexpensive and by using leftovers, the recipe costs almost nothing.
Easy Skillet Frittata Recipe
Ingredients:
1tsp olive oil (or coconut oil)
1 cup chopped ham, prosciutto or bacon (or any leftover meat)
½ cup shredded potato
1 cup grated cheddar cheese
1 cup chopped broccoli florets
¼ cup milk
4 eggs
Salt and pepper to taste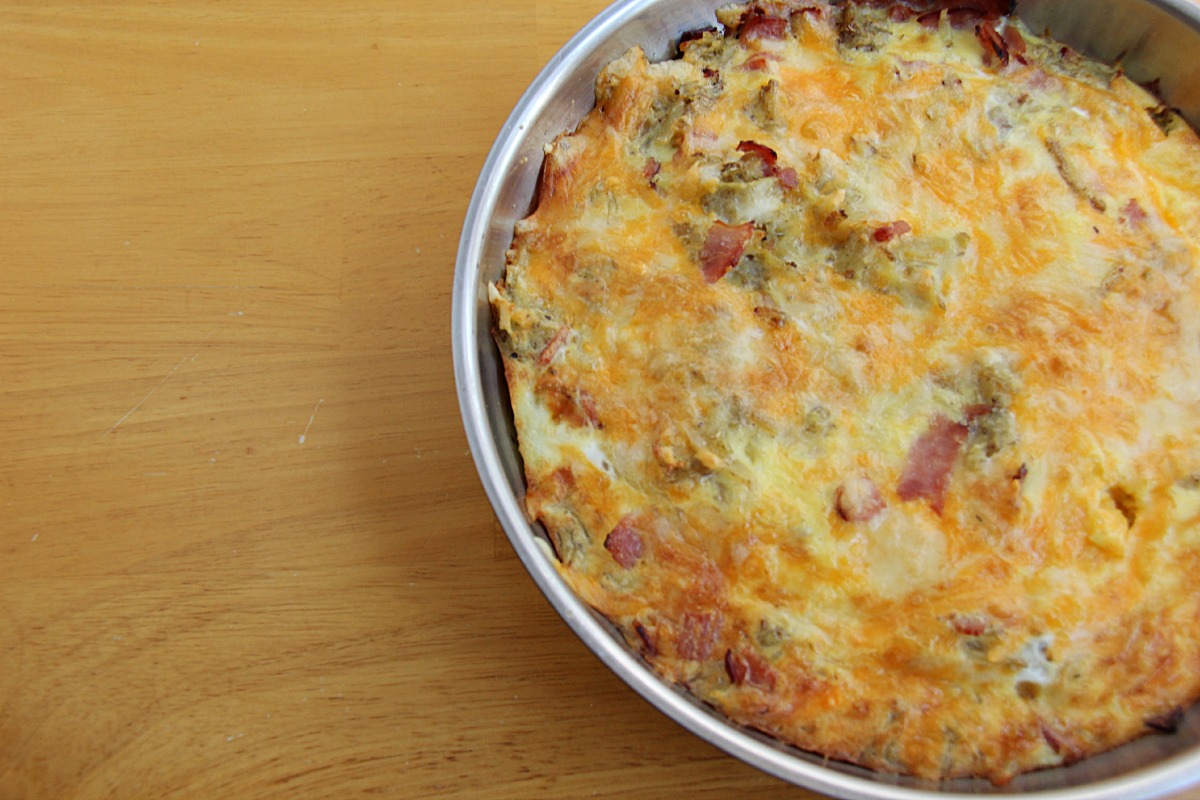 Directions
Preheat the oven to 350. These pie plates work great for this dish.
In a bowl, beat eggs and milk until mixed.
Add the veggies and meat into a separate bowl and mix.
In an oven-safe frying pan/skillet, add olive oil.
Add meat and veggies to the pan and let cook for 2 minutes.
Cover with egg/milk mixture. Season with salt and pepper.
Top with cheese and place the frying pan in the oven for 10-15 minutes.
Broil and brown the top of the frittata for 1-2 minutes.