This post contains affiliate links.
Something about getting this craft round up together keeps making that certain Frozen song, the one I am actually incredibly sick of hearing, run through my head, over and over and over. SHH! Don't say it out loud. It will cause someone to starting singing it.
With that being said, these are really cute crafts and they kind of do make me want to build a … nope, not saying that.
Snowman Crafts for Adults
These simple snowman crafts for adults are perfect for adults who want to do crafts that can double as home decor around the house. Here are 10 snowman crafts for adults that I think you will love.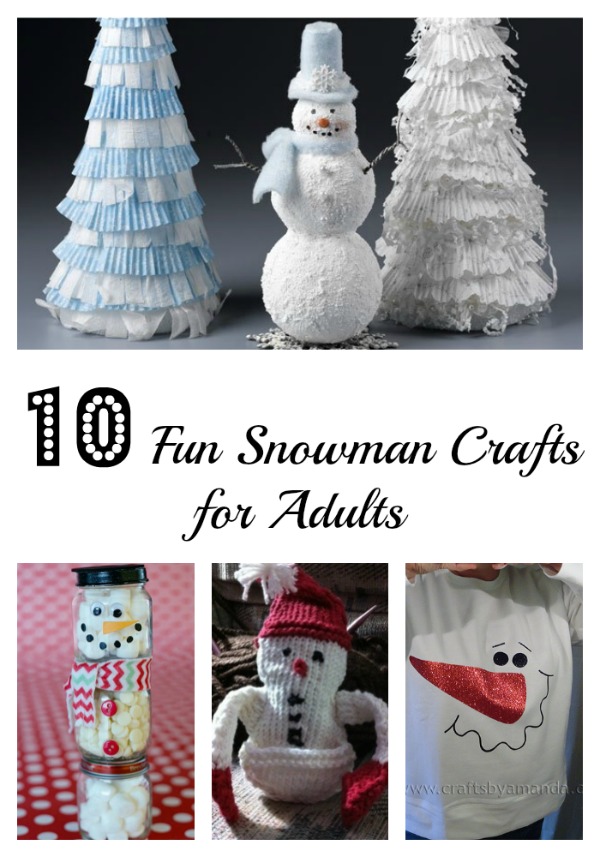 Tips for making snowman crafts for adults:
Gather you materials a head of time. I like to buy mine on Amazon. I don't have to go to the store and everything comes right to the front door.
Make sure you have a space to work. Making sure you have enough room, without other things in your way, will keep you from feeling frustrated.
Cover your work area. Creating can get messy. Don't get stressed out that you will ruin your table or floor. Cover it. You can use old newspapers or a drop cloth like this one.
Enjoy these 10 Snowman crafts for adults.