Our Sugar Cookie Scrub Bar is an amazing sugar scrub bar that has a fantastic sugar cookie aroma plus it's full of sprinkles. If you enjoy using sugar scrub, then our bar recipe is an easy DIY project you can make for yourself or as a gift.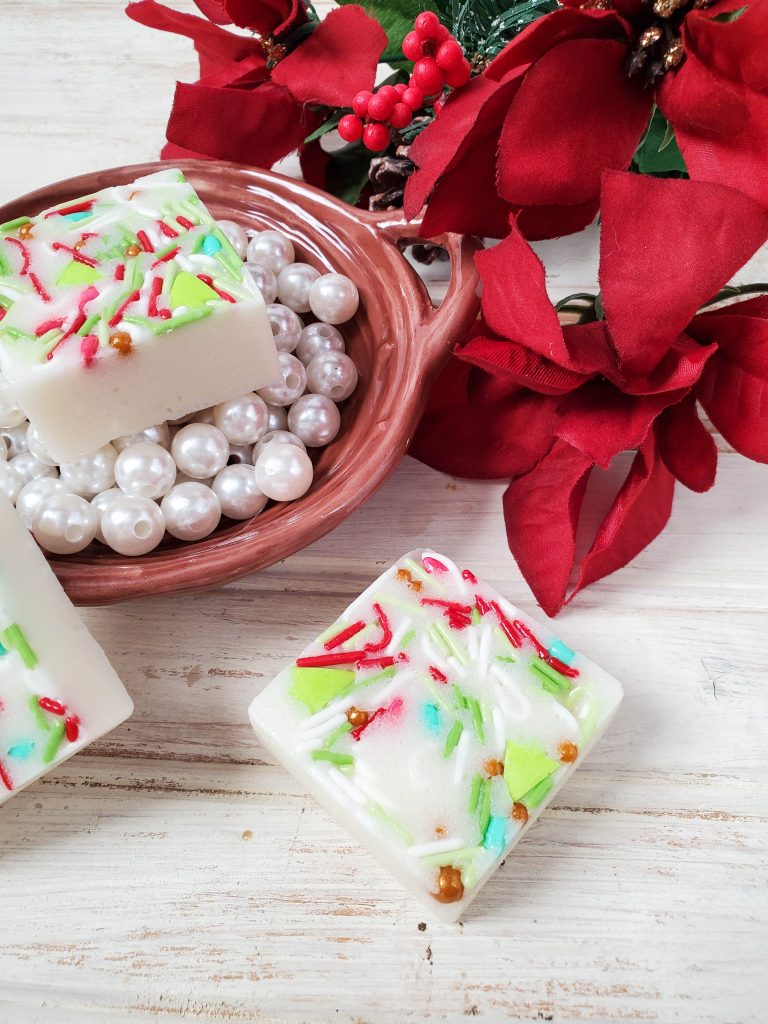 SUGAR COOKIE SCRUB BARS
If you have been thinking about making your own sugar scrub but just haven't jumped on board yet, believe me when I say now is the time!
Sugar scrubs are a fantastic way to exfoliate dead skin, replenish dry skin, plus an added bonus is they are really cute. I must forewarn you though. Once you start making these you won't be able to stop! You will need one for every holiday! Of course I have a few tutorials that might help inspire some inspiration! Like for example, my Thanksgiving Sugar Scrub or my Valentine's Sugar Scrub Cubes.
If this will be your first time making these scrub bars, here are a few helpful tips and suggestions.
CAN YOU MAKE SUGAR SCRUB CUBES WITHOUT SOAP?
No, unfortunately you can not. You need to use the soap as a base or binding agent.
IS SUGAR SCRUB GOOD FOR YOUR SKIN?
Yes, it really helps exfoliate your skin; however, it's a bit too harsh for your face.
HOW OFTEN SHOULD I USE SUGAR SCRUB?
You can use it up to four times a week.
WHAT SUPPLIES ARE NEEDED TO MAKE SUGAR SCRUB CUBES?
MORE DIY SUGAR SCRUB RECIPES
HOW TO MAKE SUGAR CUBE SCRUB BARS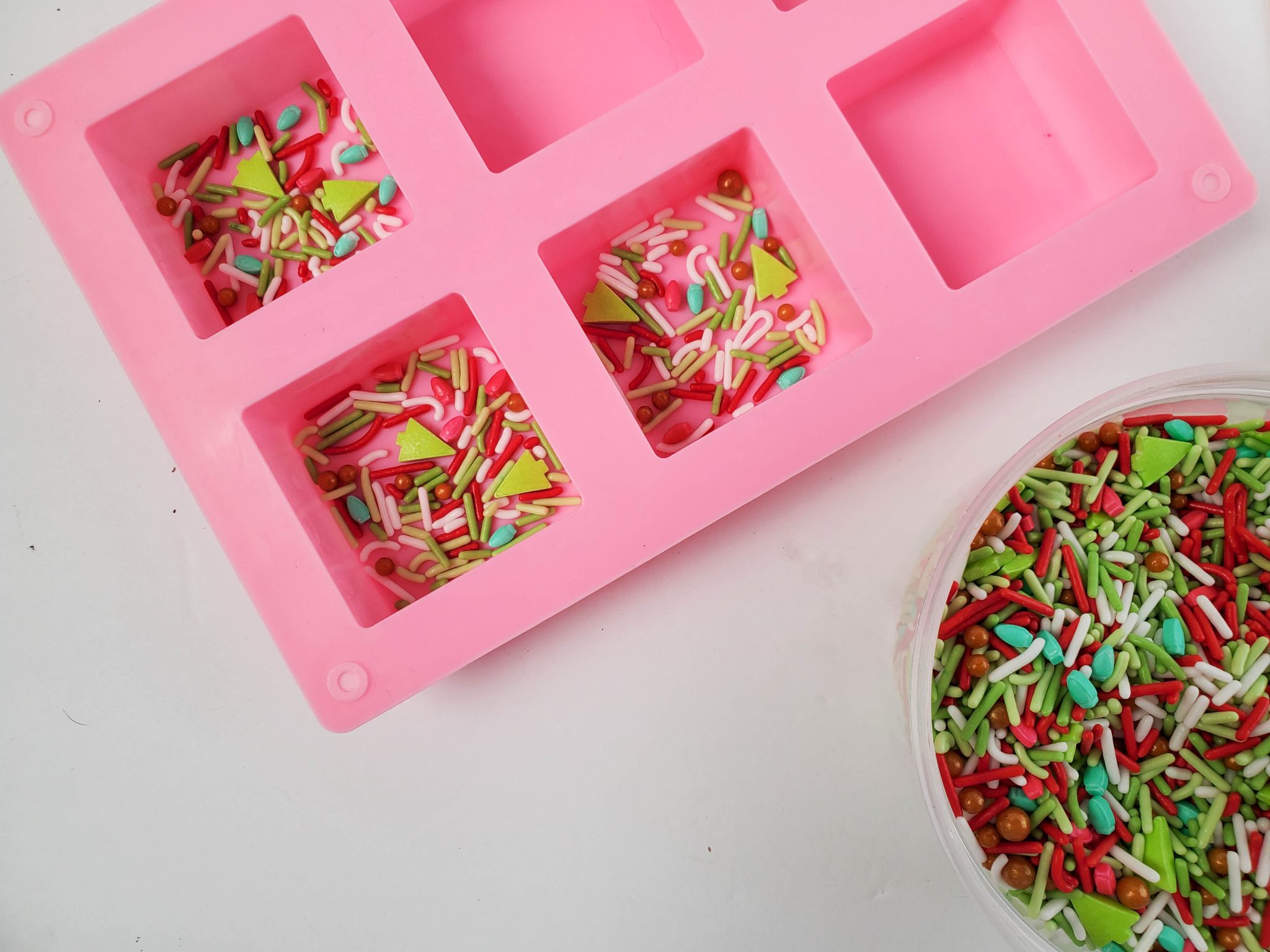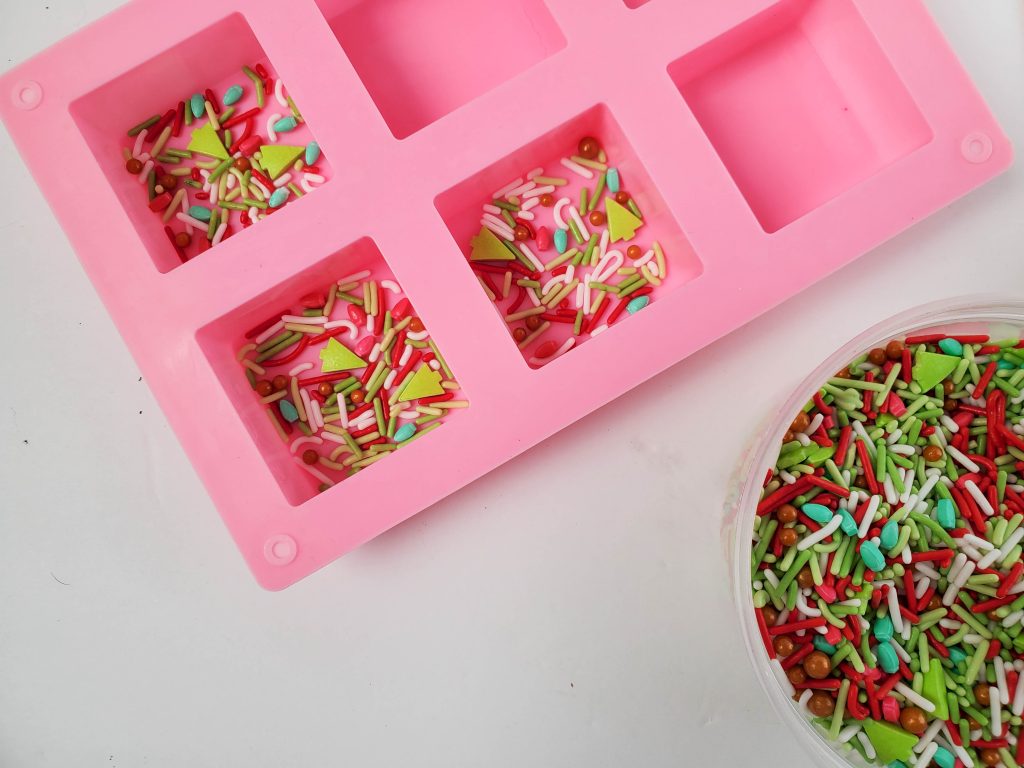 In three of the mold cavities you will add a single layer of sprinkles.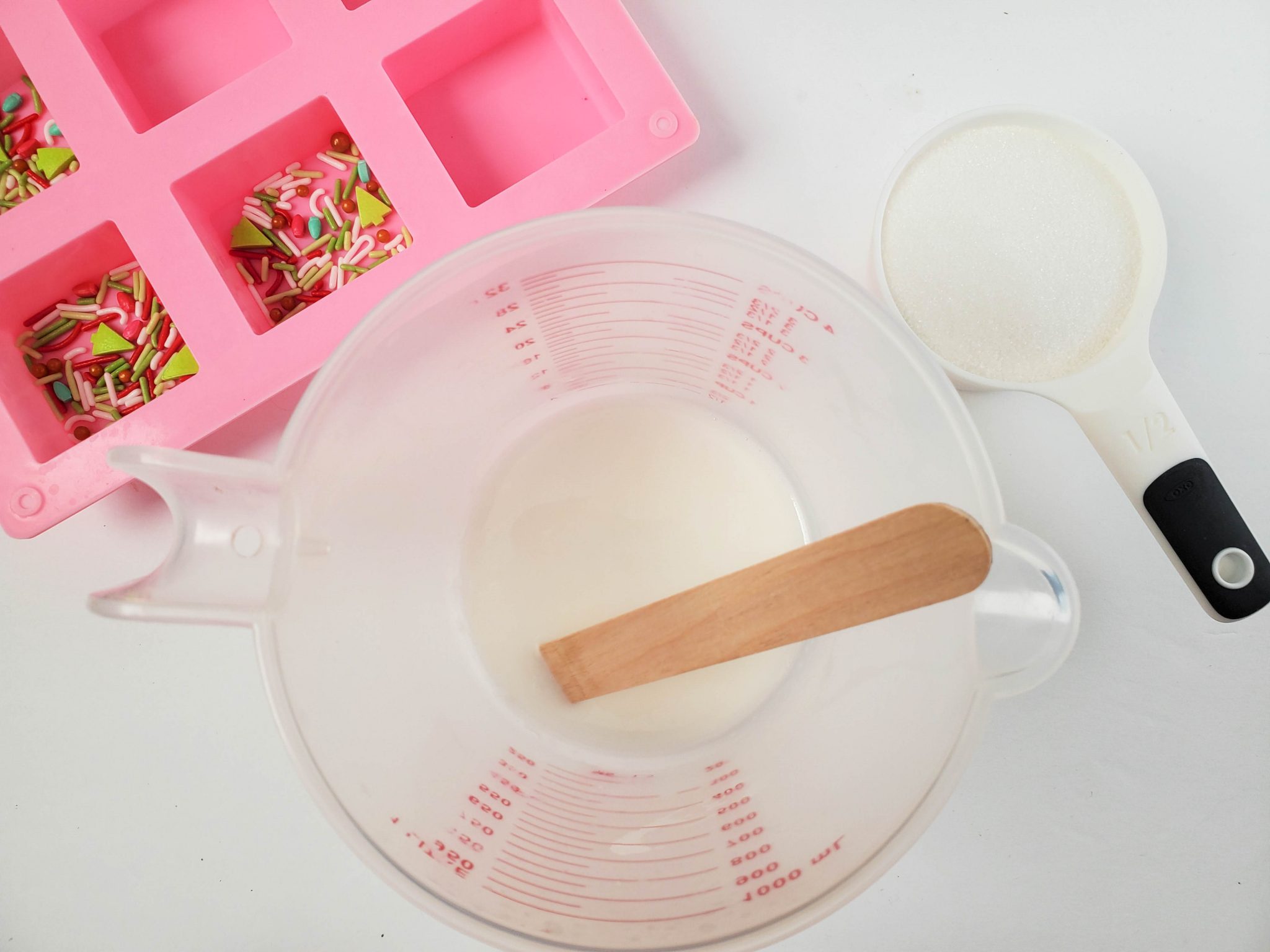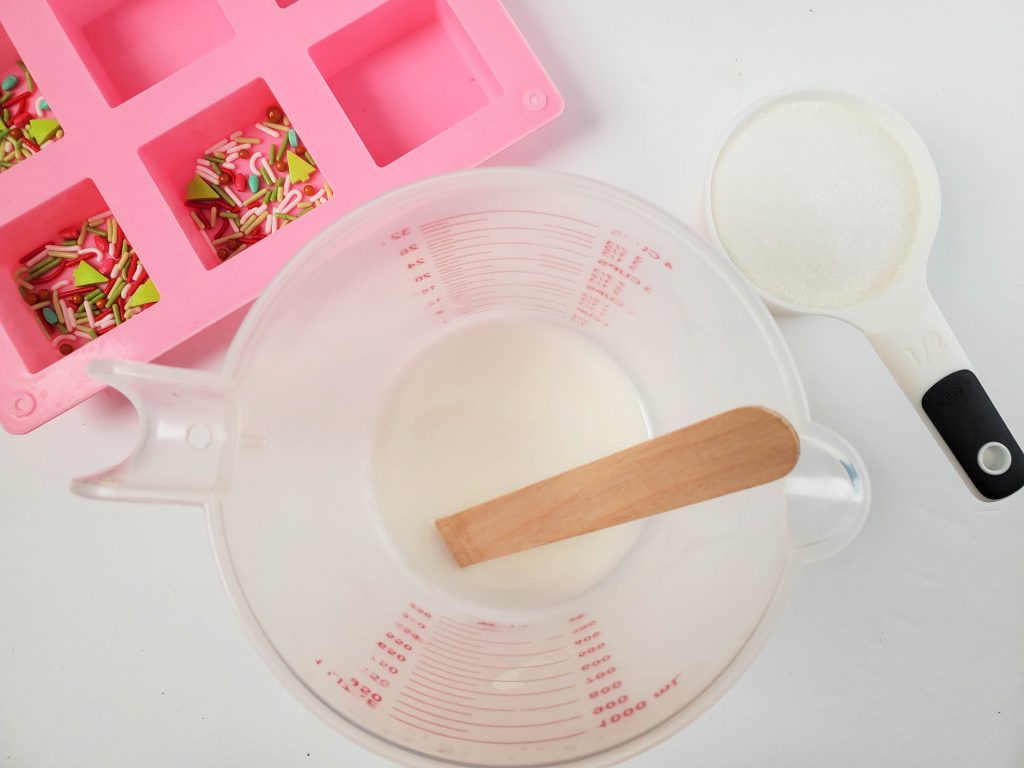 Then in a microwave-safe measuring cup, add the soap base and hit for 15 -20 seconds or until it's melted.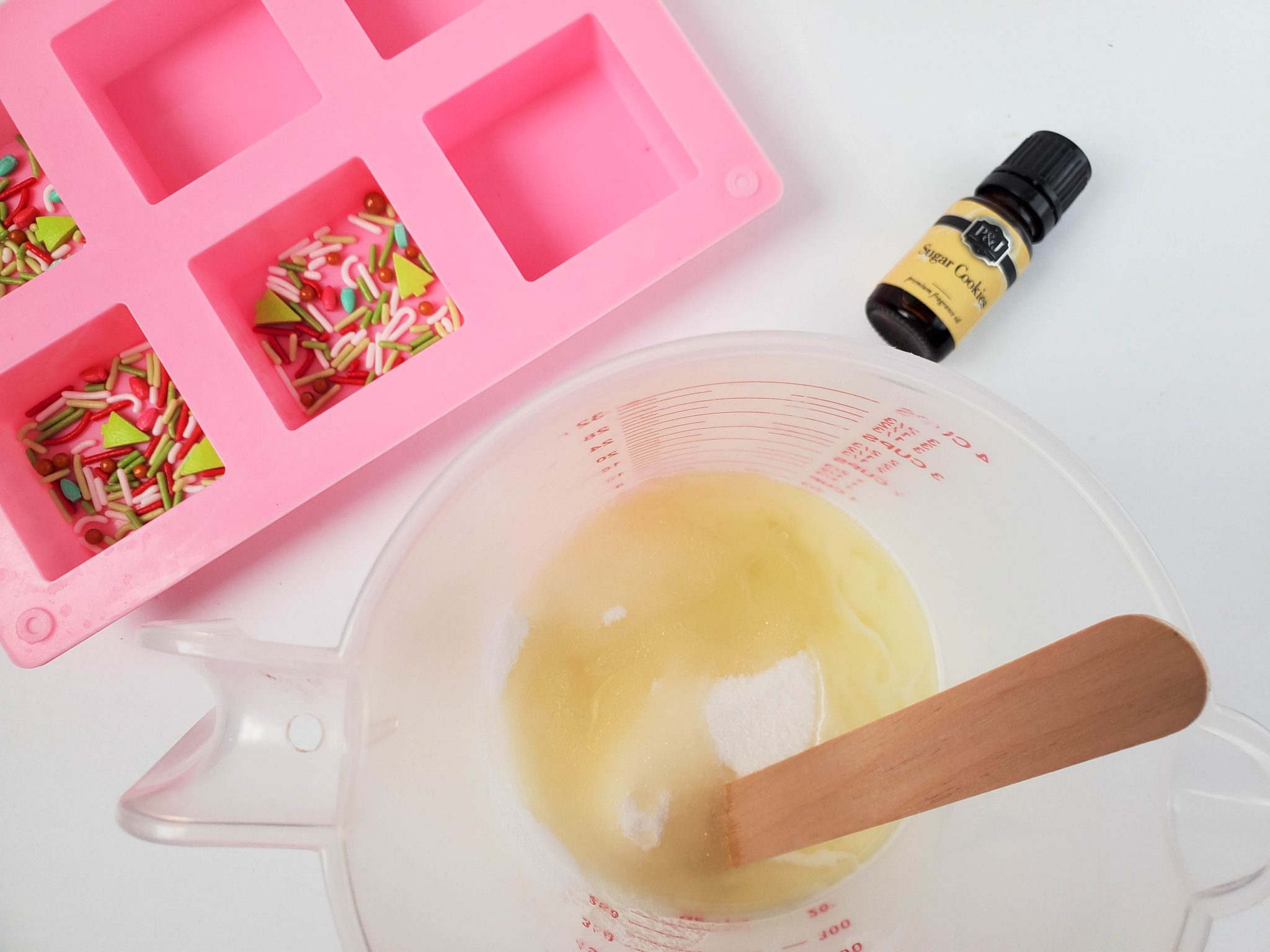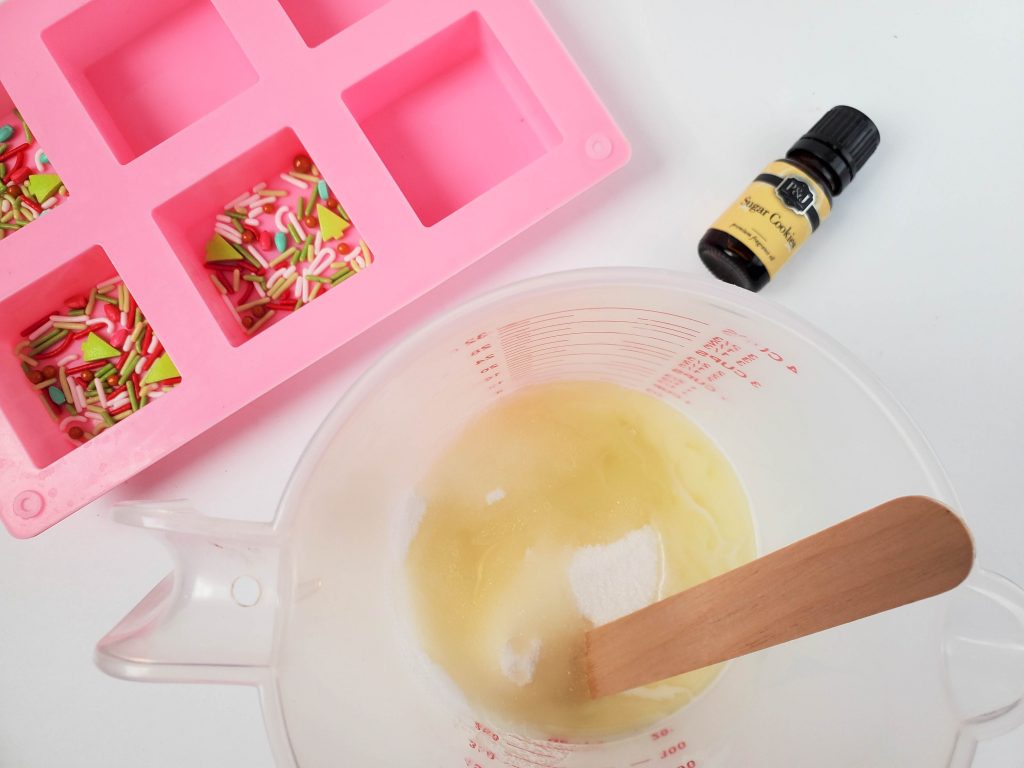 Slowly incorporate the oils and the sugar and mix together.
Add the mixture into the soap molds that have the sprinkles in them.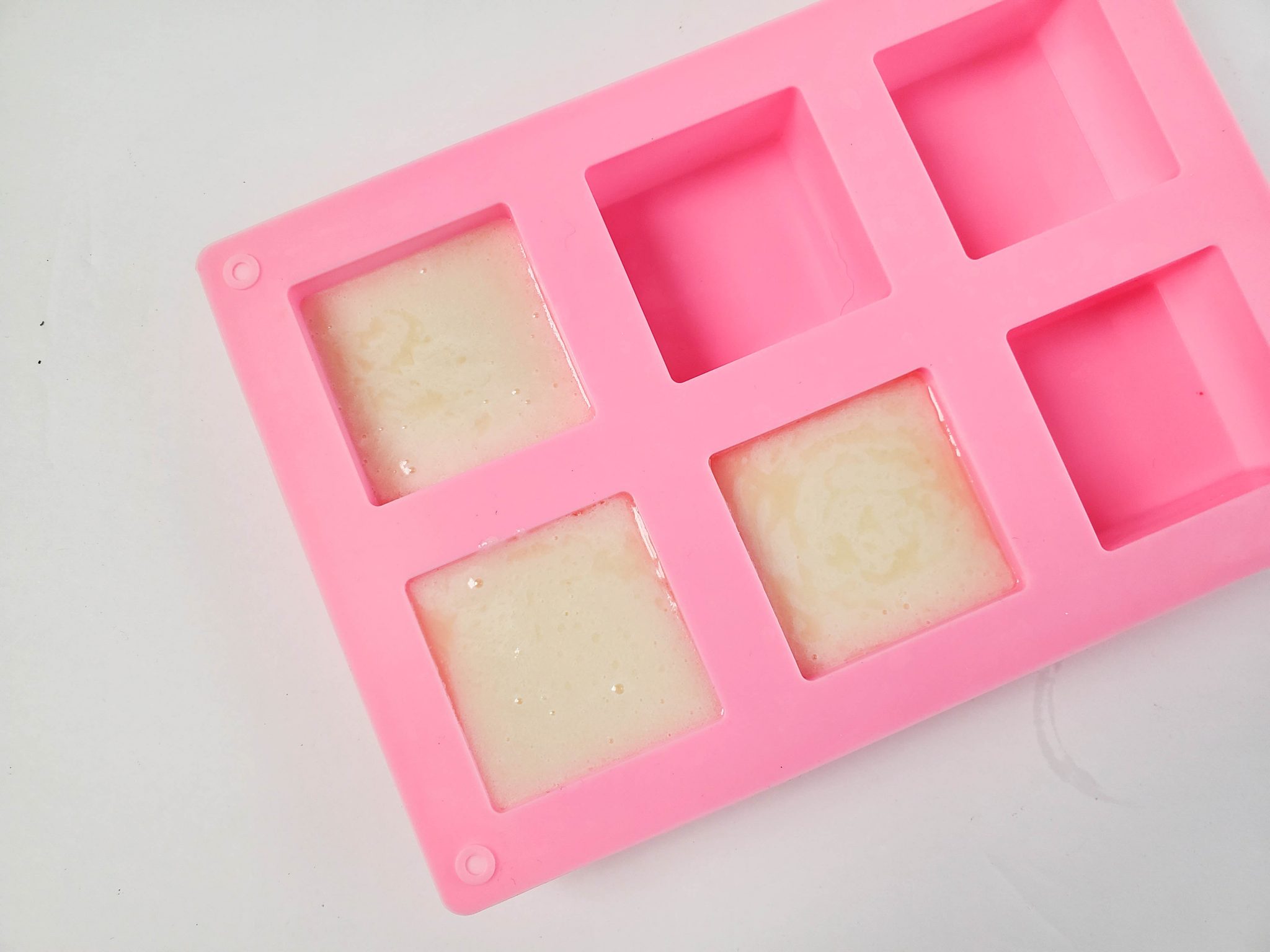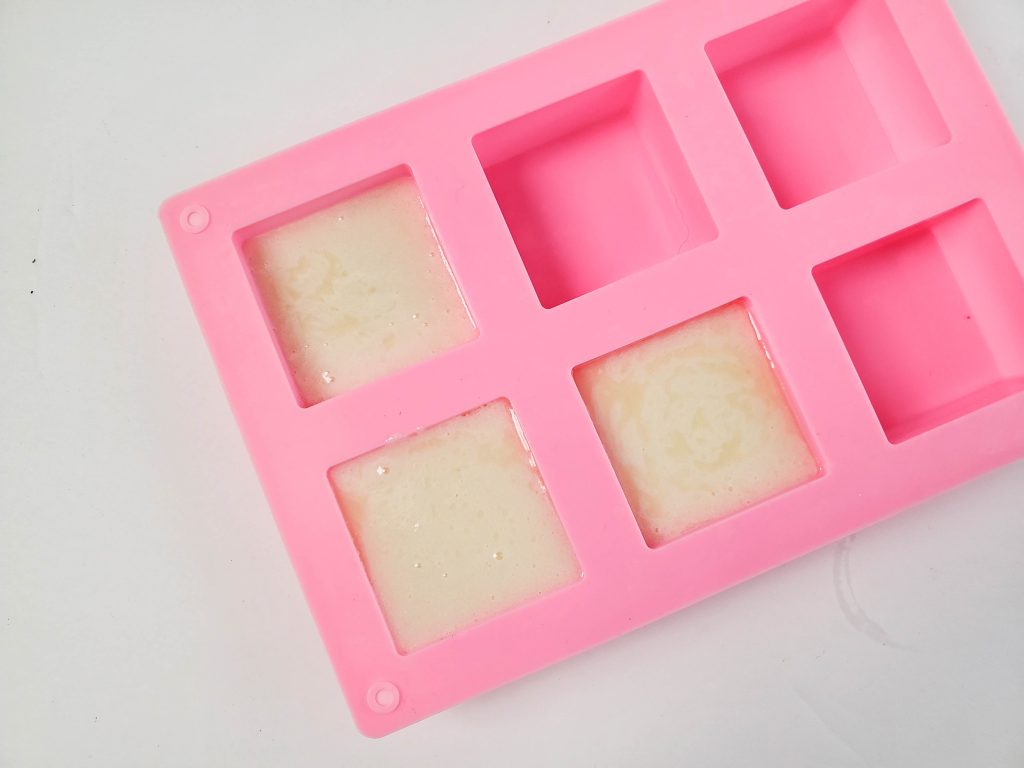 Let the bars rest for about an hour then remove them from the mold.
So that they last longer, keep them in a container that is airtight.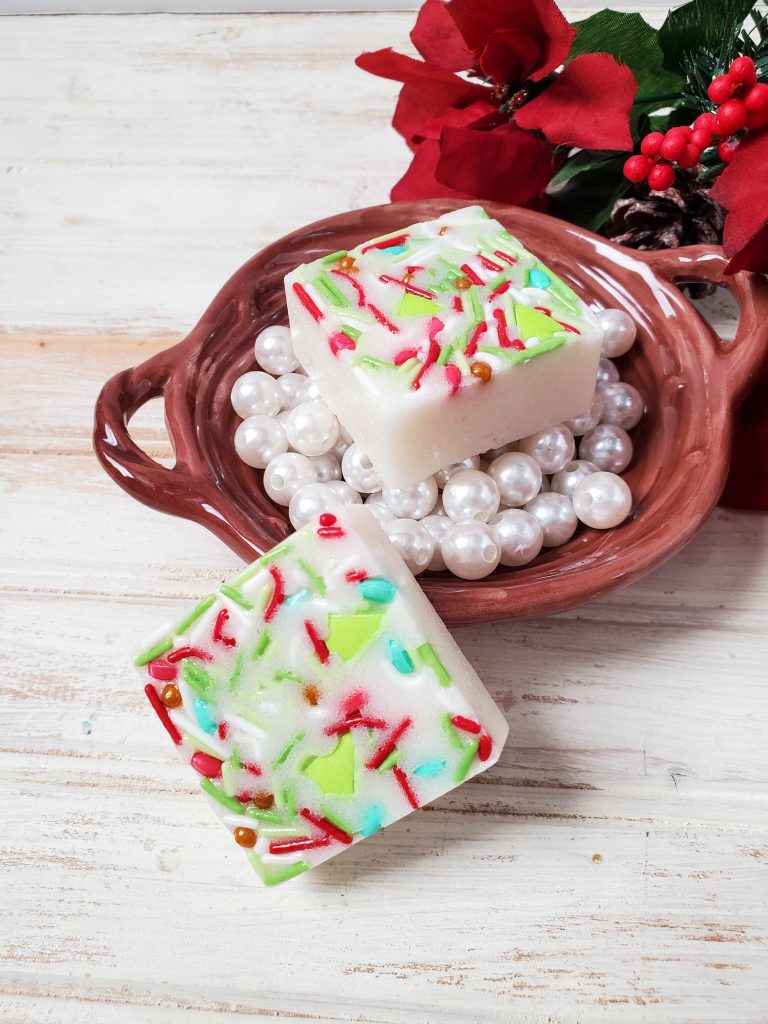 Love Simple Craft Ideas?
Join Our Easy Budget Crafts Group to get even more great ideas and connect with others who love to craft.