French toast is one of those breakfasts that is a go to in any household. It is really simple to make and delicious at the same time. With just a few simple ingredients you have a filling breakfast that will get you through the day. This is the perfect way to celebrate Mom by giving her breakfast in bed!
Even children that are younger can help out in the kitchen to make this Ghee French Toast. They will have lots of fun dipping the bread in the egg and watching it cook in the pan. A special meal that they prepare for Mom while letting her rest and stay in bed will make a child feel like they have done something super special.
Mom will definitely appreciate this act of kindness, too! There is nothing quite like having a homemade meal brought to you in bed. This mixture of the warm french toast combined with the cinnamon and of course the butter it is cooked in is a sure winner. All these flavors melded together are sure to fill Mom's heart and stomach at the same time.
Something made from the heart, like breakfast, will stay in the memory of both Mom and child for a long time to come. Of course, they will need some help operating the stove, but letting them deliver the Ghee French Toast to Mom along with her favorite coffee or breakfast tea will be a priceless moment that will live on long after this breakfast is done.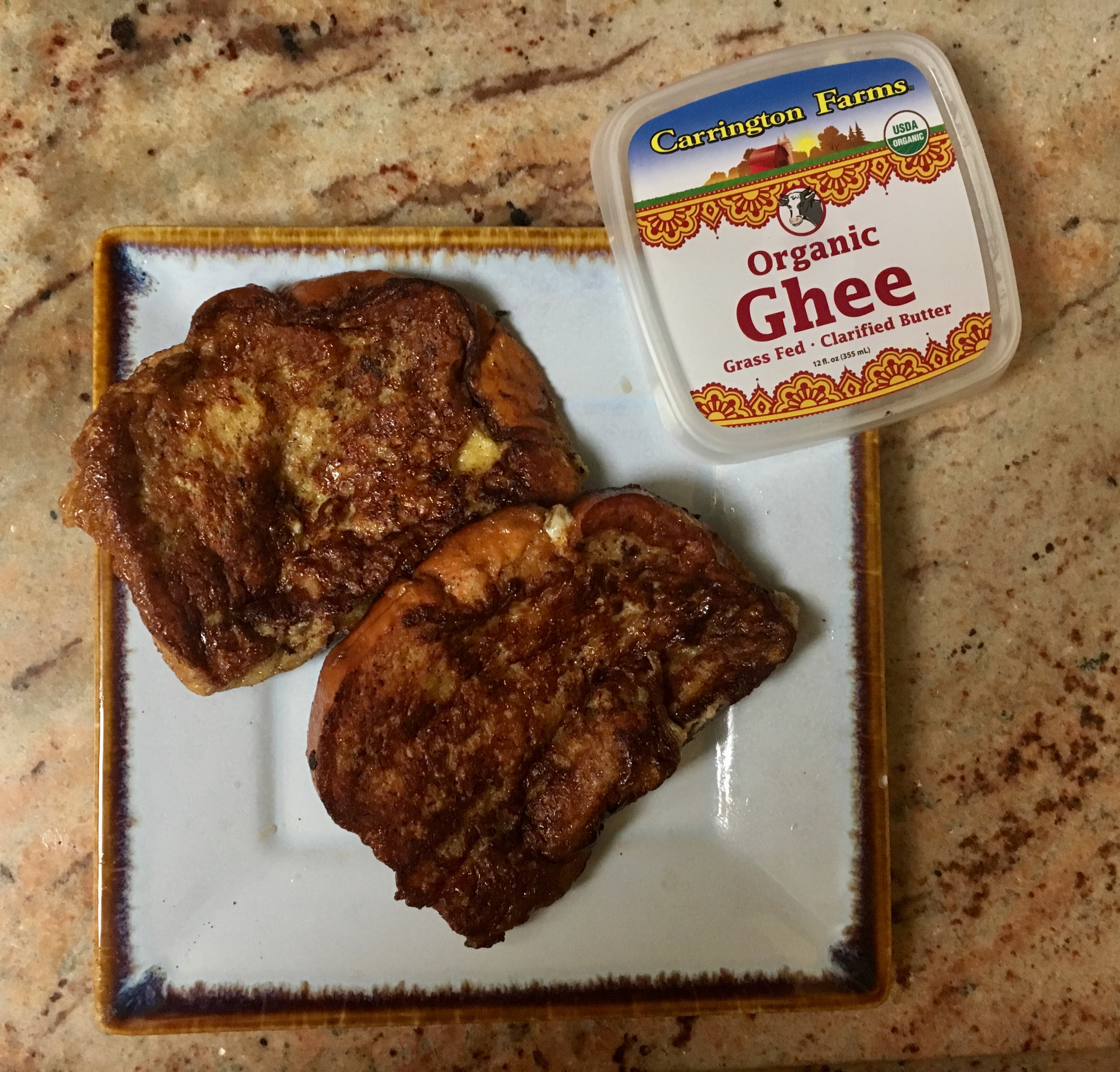 Ingredients:
5 eggs

3 tablespoons of sugar

1/3 cup 1% milk

3 tablespoons cinnamon

6 slices of brioche bread (cut into ½ inch slices)
Directions: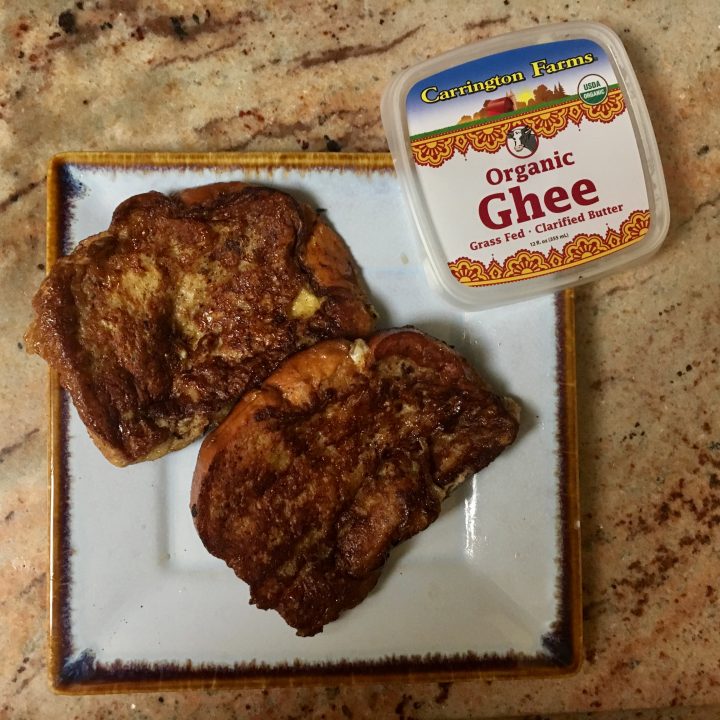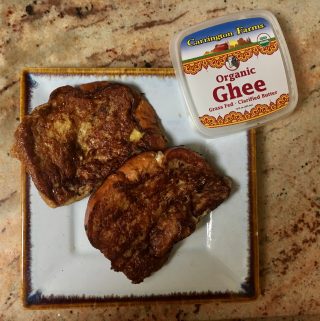 Ghee French Toast: Breakfast in Bed for Mom
Ingredients
Directions
Whisk eggs, sugar, milk, ghee and cinnamon for 30 seconds.

Dip both sides of bread in mixture until saturated

Put 1 tbsp of ghee in pan and turn heat on low for 20 seconds to let the ghee melt.

Place 3 slices of bread in pan at a time and keep on medium heat.

Cook slices until browned on both sides.

Repeat steps 3-5 for the last 3 pieces.