This is a sponsored blog post; while the views expressed here were genuinely mine, consideration was paid to me by Santa HQ to review this product
It's that time of year again! Time to dress up and head out to take pictures with Santa. This year, you may not have to travel far because Santa is temporarily visiting Freehold, NJ. There are Santa HQ stops across the country, so you can find out which one is near you.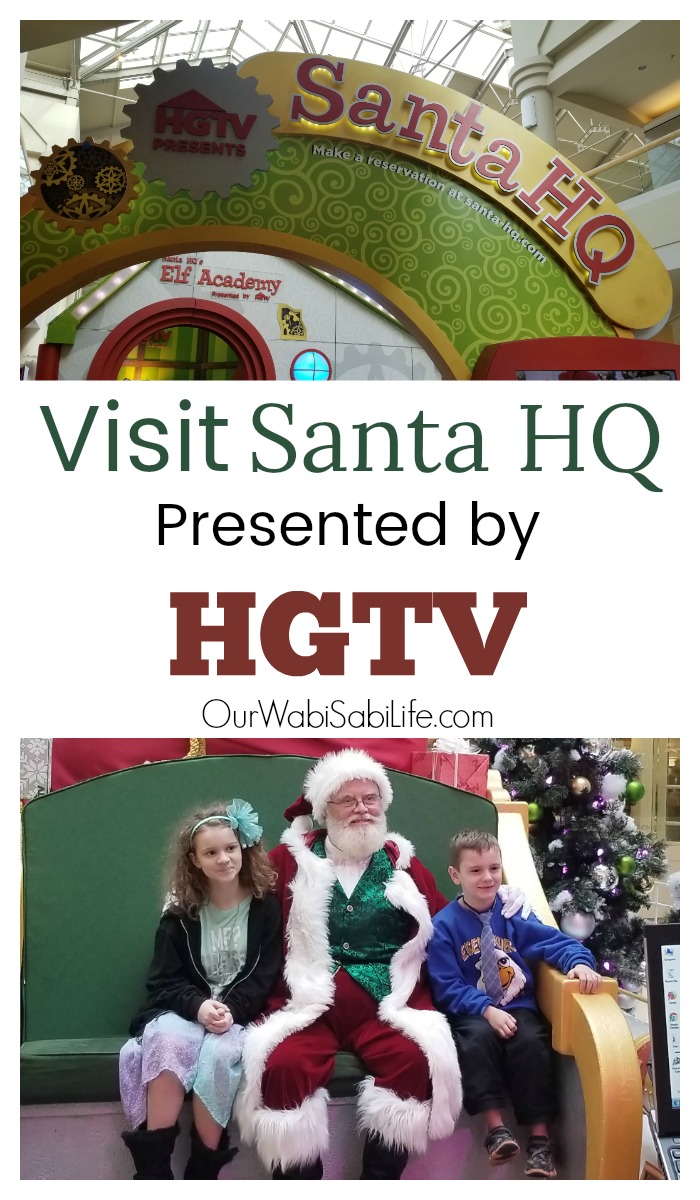 Santa's HQ in Freehold Mall
Santa will be available for photos and visits at his Headquarters presented by HGTV, located on the Lower Level at the Nordstrom/JCPenney Court. And his elves have a lot of fun activities for you to enjoy while you're there. If you've been in the mall recently, you've probably already seen the brightly colored Santa HQ.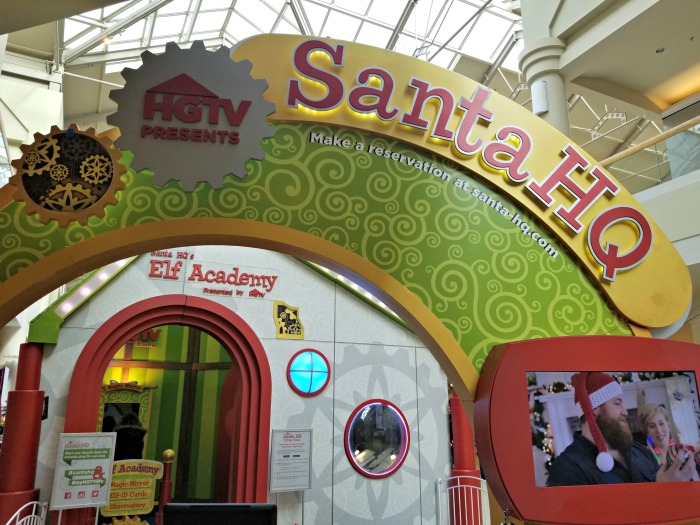 Visit Santa HQ
Before you visit, you can make a Santa HQ online reservation, so Santa and his elves will be ready for you when you arrive. A reservation is not required, however, so if you find yourself just in the mall and want to pop in, you can!
If you make a reservation, you can check in at the entrance and they will have a little envelope ready for you with your name on it. They'll give you some instructions on how it all works, and you and your kids can begin enjoying the activities from before you even get inside.
You can download the app Elf-Ray Vision to your phone before you go and right at the entrance there are some cogs and gears you can stand on and use the Elf-Ray vision to see the secret elves running around. It's such a fun surprise!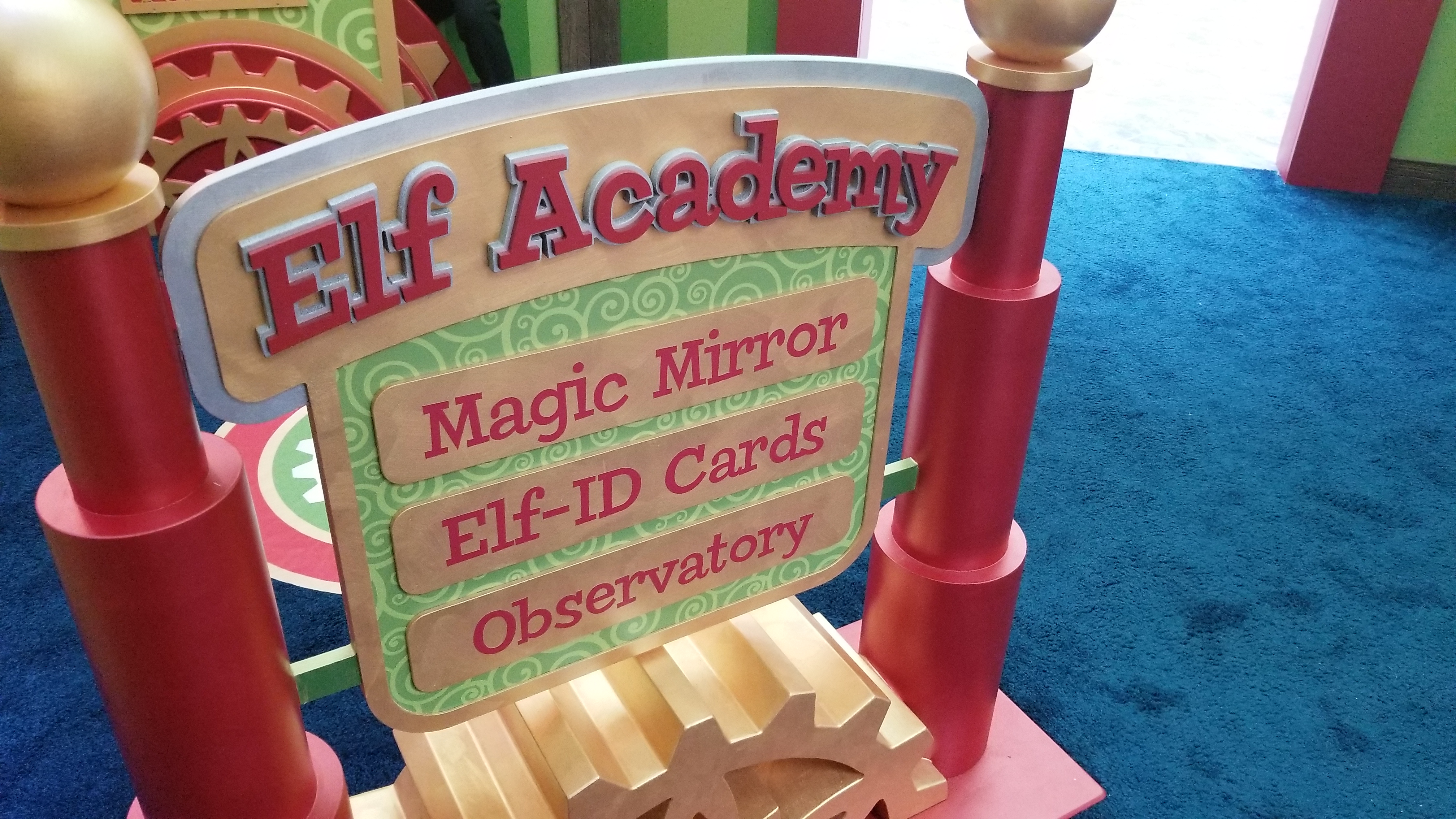 There's also the Elf Academy, which invites you to come and stand in front of the Magic Mirror to be transformed into Santa's Elf (with a little help from augmented reality), plus creates your very own customized Elf-ID card using the new Elf-ID app and a selfie! If you went last year, this will be a new addition you haven't experienced yet.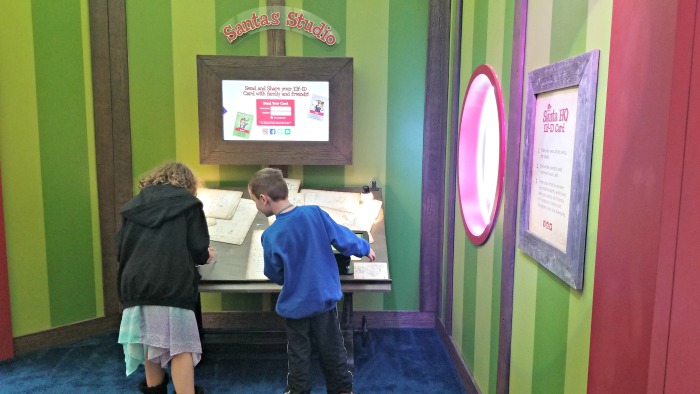 As you make your way through the Headquarters, you will also come across the Naughty or Nice Meter. This is an opportunity for your kids to see which list they ended up on! Just stand on the spot and one of the Elves will help you measure with the meter. Then, your name will show up on the board. Will you make the Nice list or the Naughty list?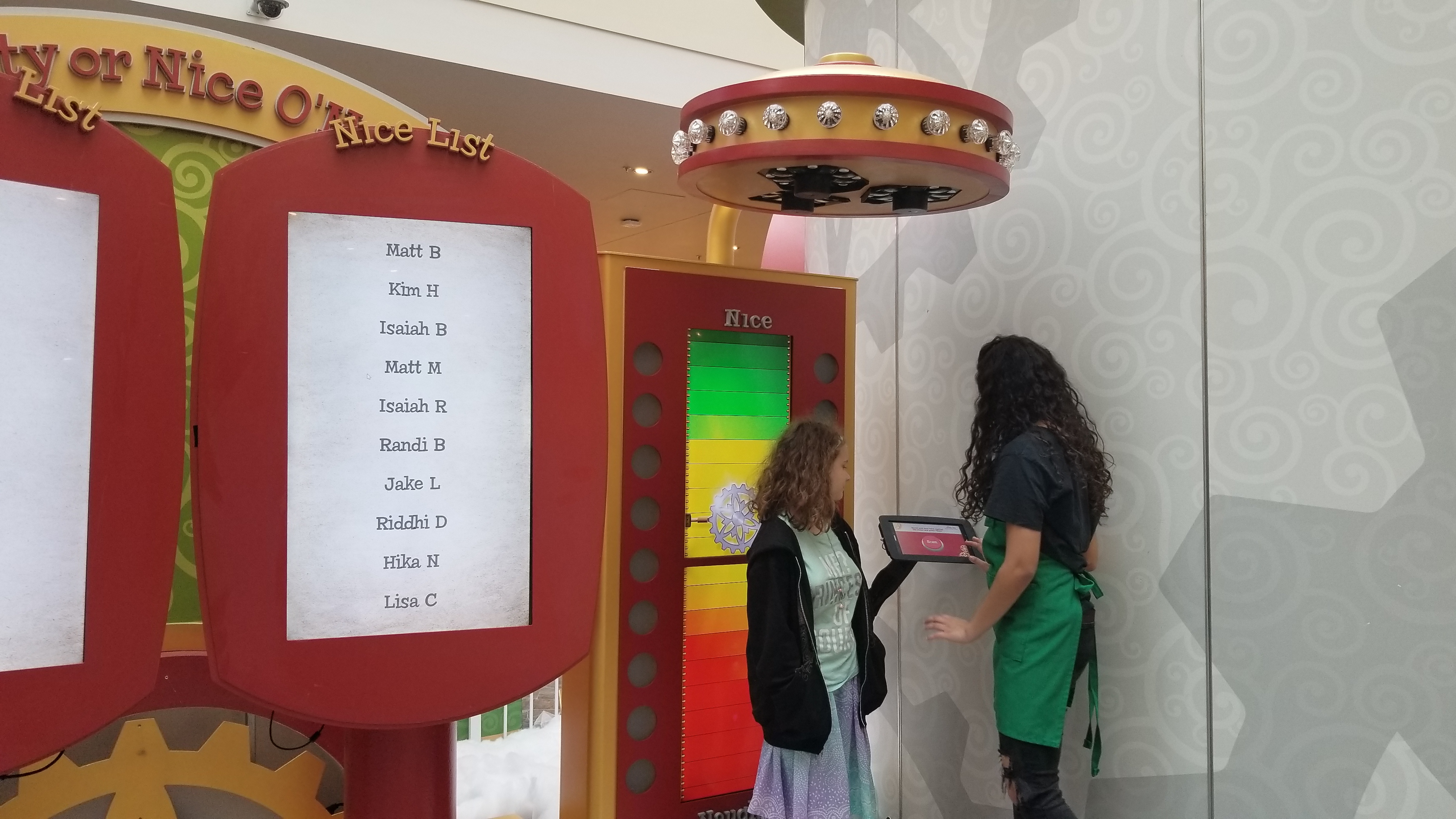 After your kids make their way through the Headquarters experiencing the immersive activities and Elf-Ray Vision, they can also take photos first in a winter themed background and then, with Santa, of course.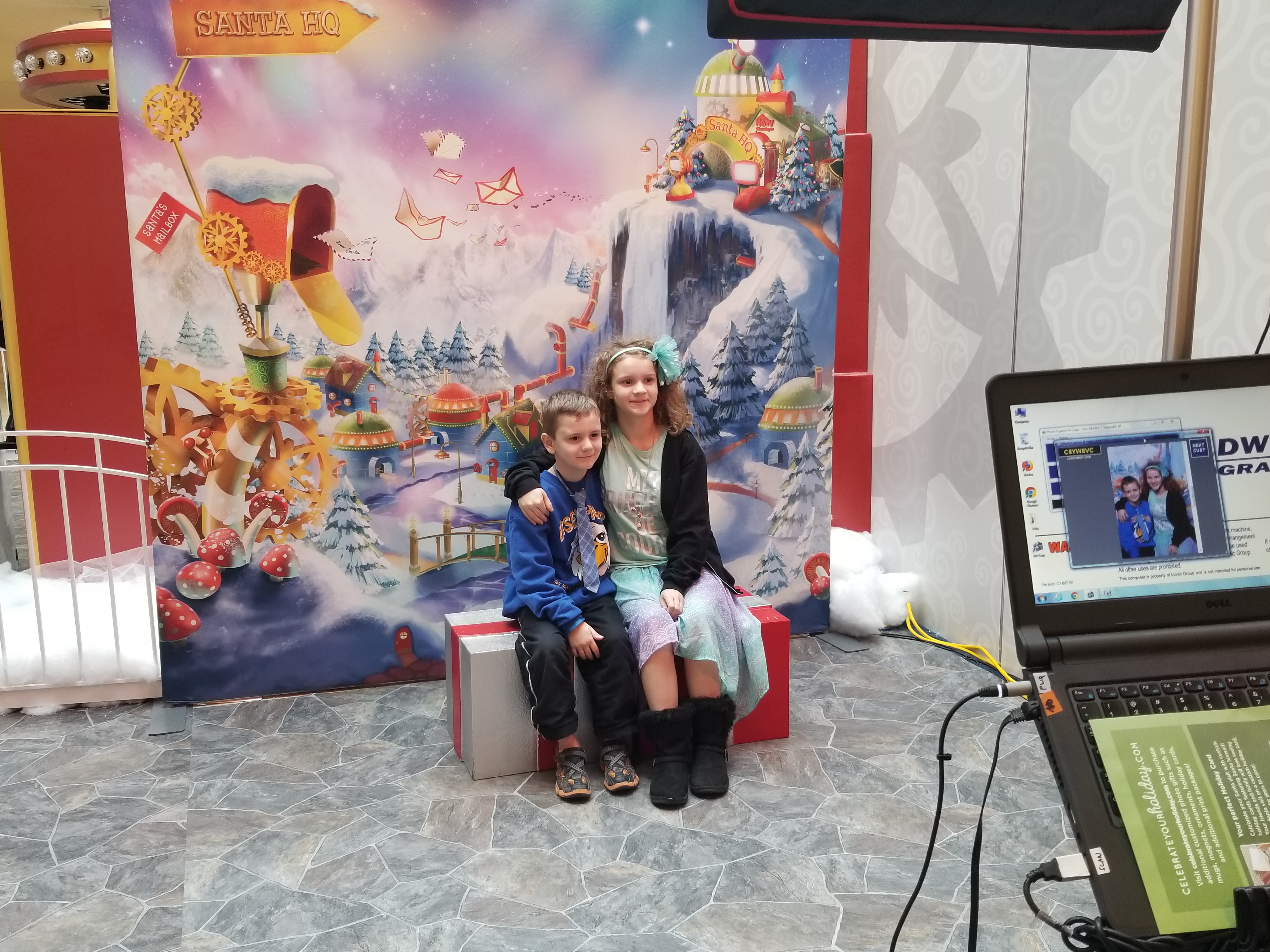 The Kids Loved Santa HQ
The experience was great for my kids. It was not very busy, and they were never rushed from one activity to the other. The elves were super friendly and helpful and made it a great experience for the kids. They had tablets for them to try Elf-Ray Vision, too.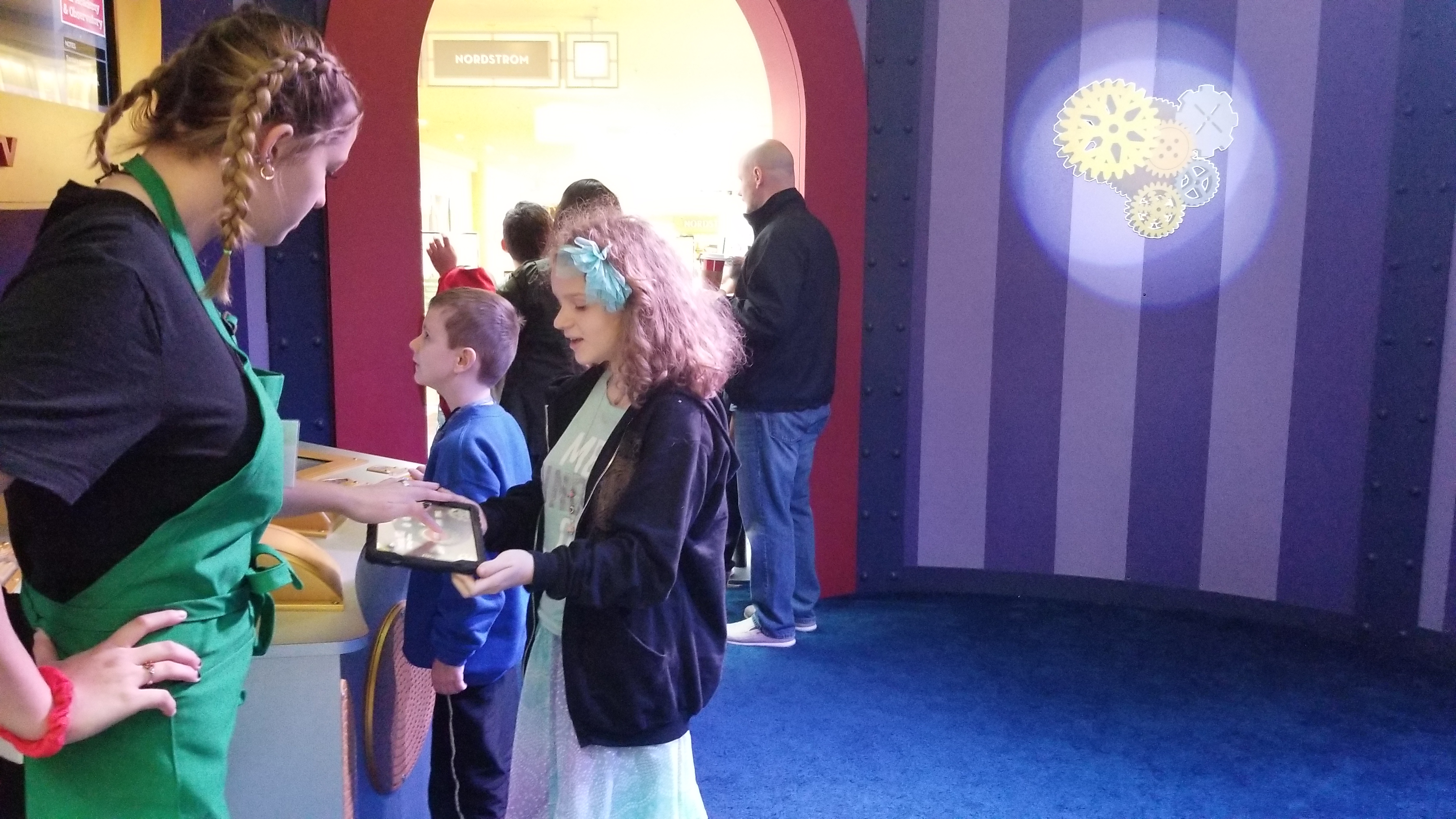 When they got their turn with Santa, they had plenty of time to talk to him, tell him about their wishes, and he was as friendly and jolly as ever. He also told them if they come back, Mrs. Claus will be there, too.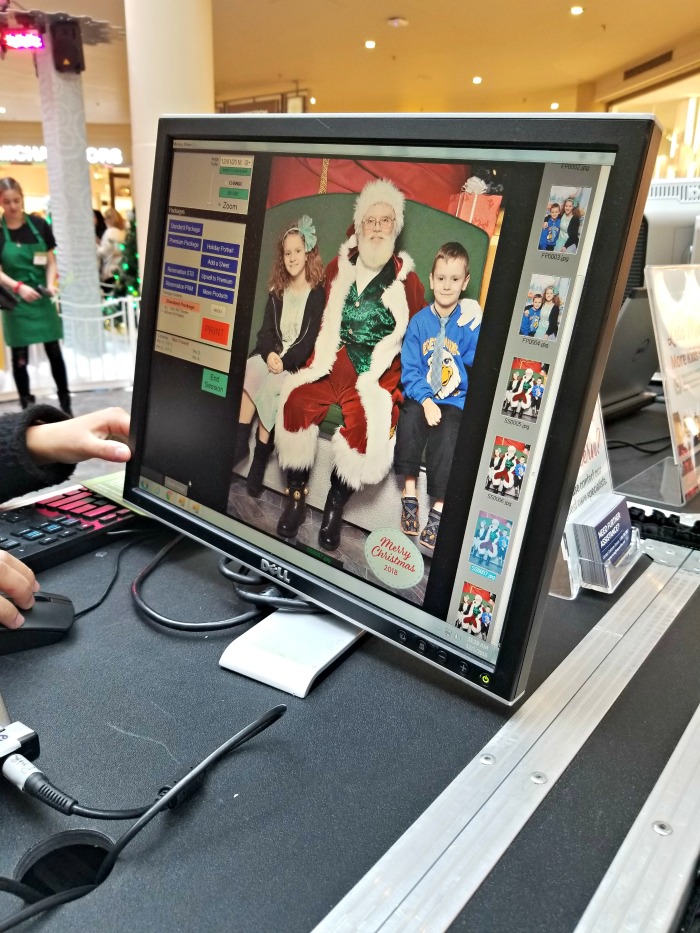 They took several poses and shots for us and we were able to preview them instantly onsite to decide the ones we wanted. Once we got home, we were able to look up our photo packet online to get more pictures or make items like cards or mugs with their photo on it.
If you're close enough to make a trip to Freehold Raceway Mall, I highly recommend you check it out! If you are elsewhere in the country, be sure to find the closest Santa HQ near you.