Being a new mom brings more responsibilities than you ever imagine. When you're pregnant you know that you'll have to feed and nurture your baby, but sometimes new moms have no idea exactly what being a new mom entails. There are stocks of diapers, wipes, food and other supplies that every new mom needs to try to keep on hand. Nothing is worse when you have a baby with a dirty diaper and you see that you didn't stock up on wipes. That experience will immediately teach you to always buy in bulk. There are other things that new moms should know. Today I'm featuring my top three tips for new moms to survive that first year of motherhood.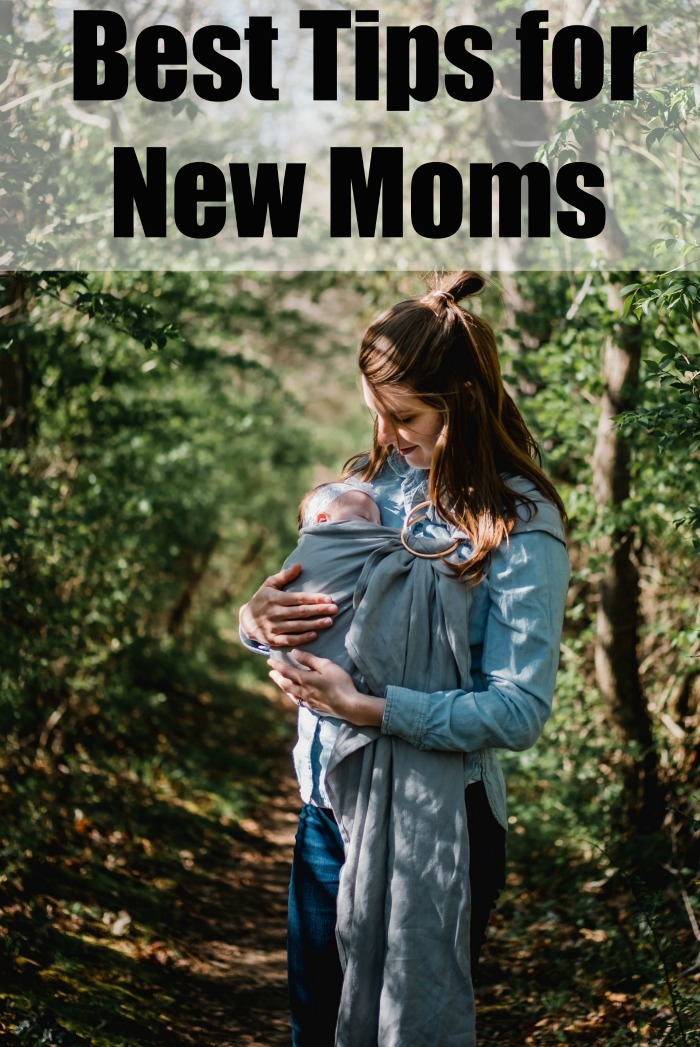 3 Tips for New Moms
Learn to Love Lists
As a new mom, you'll surely think that you lost your brain. Many refer to this as "mom brain", and I firmly believe this is a true thing. Grab yourself some memo notepads that fit nicely into your purse so that you can jot down lists of things you need to buy or do. You won't remember it all now that you have a little baby to tend to.
Nap with Baby
If you can nap with your baby during their nap time, then do it! You will be physically and emotionally exhausted trying to raise a new little baby while keeping up with the household chores, and other duties that you have as a new mom. Don't give yourself a hard time or try to be an overachiever, it's acceptable to take adult naps when you have a new baby in the home.
Buy Wholesale
Just like the new mom who runs out of wipes in the middle of a diaper change, buying wholesale is the best tip I have for new moms. I love that you can find valuable deals for high-quality baby wipes at Sam's Club. It's so important to keep a stock of diapers, wipes and baby food on hand when you're a new mom so that you don't have to buckle baby up into the car seat for a trip to the store. Sam's Club has everything you need for a baby or toddler, but also for your home, from household items to food.
Benefits of a Sam's Club Membership for New Moms
Having a Sam's Club membership is a beneficial way to save money on the things you're already buying. With a Sam's Club membership you can save time while enjoying the convenience of their subscription shopping service. There's nothing better, as a new mom than knowing that you can pick your grocery items, select a regular delivery date and be done with it. No more bundling up the baby to run to the grocery store, worrying about new germs around your baby.
Sign up for a new Sam's Club Membership and you'll receive a $20 gift card, as well as $25 in new member Instant Savings.
With a Sam's Club membership new moms can take full advantage of the member benefits that offer this subscription service, high-quality products, and the convenience of never running out of must-have new mom items. I highly recommend new moms check out this Club Membership, the benefits far surpass the cost to be a Sam's Club member, especially when you have a new baby to tend to. Sam's Club lets you be a mom while you get the convenience of subscription grocery deliveries and quality items delivered right to your doorstep.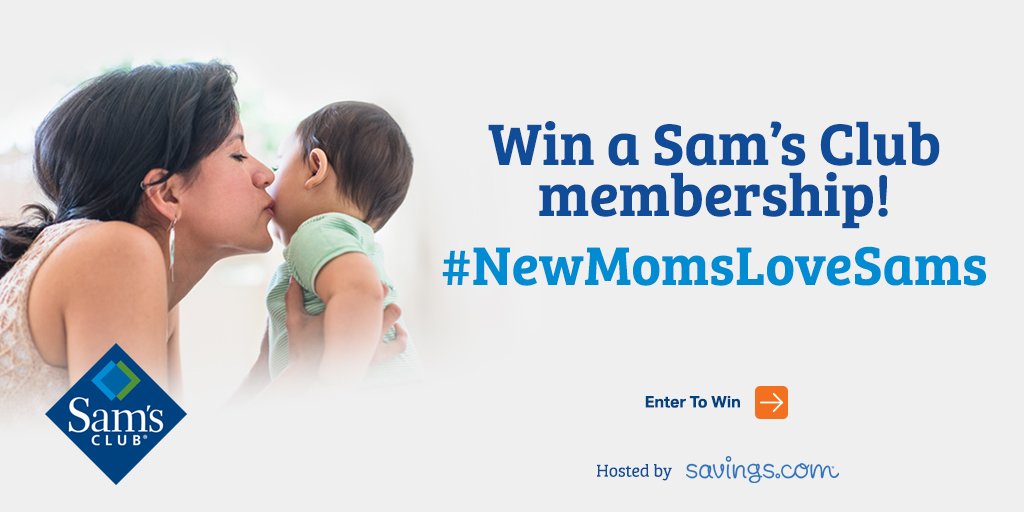 Sam's Club is giving away 25 $100 Sam's Plus Gift of Membership Gift Cards! Enter to win now!