Are you looking for some great books to read this summer? With so many options, it can be overwhelming to choose. But fear not, we've got you and the kids covered with a summer reading list that will keep you and them entertained and engaged all summer long.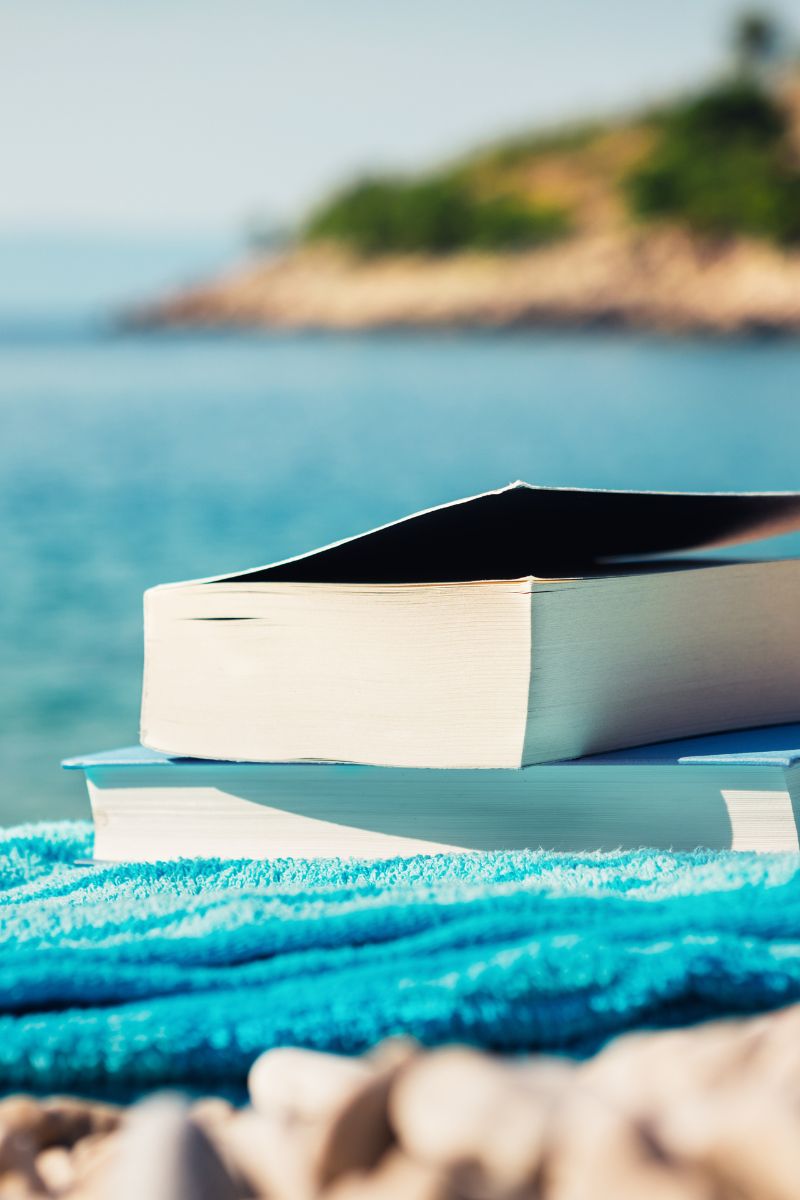 Not only is relaxing with a good book good for your own self-care, it's also important for the kids.
During the summer it's easy for the kids to get caught up in the laziness of summer and when they do that, they develop the summertime slip when it comes to not only reading but remembering the facts that they learned during the school year.
We've put together a great list of books that we believe will be enjoyable for you to read.
Kids
There are so many great genres available for kids to choose from. Whether they love discovering exciting tidbits of information about animals, the earth, anime, and they just simply love reading, The possibilities are endless.
Celebrate Earth Day with Nat Geo Kids Books
Not only is it important to celebrate Earth Day once a year, we also need to teach our children how important it is to be kind to our earth each day of the day.
We had the opportunity to partner with Nat Geo Kids Books this year and we think you will love the new offerings they have available.
And to kick off summer, we are offering one of our lucky readers a fantastic giveaway of items from Nat Geo Books!
We received these to review and we think you will love these as much as we do.
This Book Stinks! – ages 8 to 12
Did you know that world generates 4 million tons of trash each day? This book is a great way for your littles to learn about our environment and what they can do to help reduce, reuse, and recycle.
100 Ways to Make the World Better – ages 8 to 12
This book will help inspire kids with hands-on products, advice, interviews, fun facts, and they will learn that THEY have the power to make a difference.
Destiny Finds a Way 4 to 8 yrs old
In this book, they are introduced to Destiny, who is a baby sloth. Not only is she motherless, but she's sightless in one eye.
She was rescued by Sam Trull and his team who is the Sloth Institue Executive Director, in the Costa Rican rain forest.
This book will help inspire your littles that just like Destiny they can overcome adversity and believe in themselves.
Water! Why Every Drop Counts and How You Can Start Making Waves to Protect It – ages 8 to 12
This book is all about water, why it's so essential to use and why drinkable water isn't readily available for everyone on the planet.
Not only does this book contain fun facts but there is also instructions on making their own water filter at home.
Hey, Baby!: A Collections of Pictures, Poems and Stories from Nature's Nursery – all ages
Ready to go on a trip around the world?
Your kids will be introduced to everything from teeny turtles, to mini-monkeys, to wobbly baby bison.
This is a great book that will not only introduce your little ones to baby animals, but it's also a lovely keepsake.
Go Wild! Lions – ages 4 to 8
Ready to learn about lions? This book is a great way to teach your kids about lions, where they live, how they communicate with other animals, and how big they grow up to be!
National Geographic Reader: Plants Level 1 Co-Reader – ages PreK/Kindergarten
This book is one that you can read together with your kids.
Plants are just as important to our earth as water. In this book, you will learn about flowers, plants, and seeds.
Make sure you head over the National Geographic Kids page.
Ready to enter the giveaway?
One of our lucky winners will receive their very own copies of these books so they can add them to their own home library!
a Rafflecopter giveaway