I received a complimentary overnight stay while visiting Camelback, including activities, to facilitate this review. All thoughts are my own.
It is no secret my love of Camelback. We have visiting to play in the outdoor water park in Camelbeach. We have had fun doing some of the Camelback Mountain Adventures. We have had fun on the slopes of Camelback learning to snowboard and we have had fun playing on the mountain tubing. Each time we have visited Camelback, we have left with the kids asking, "When can we go back?" Whatever my answer, it is never soon enough to make everyone happy.
Recently, Camelback has made a giant move to become an even bigger entertainment and vacation destination. Last Spring, Camelback became a destination resort. With the recent addition of the Camelback Lodge and Aquatopia, the indoor water park, the fun never stops and there is no need to ever leave the resort.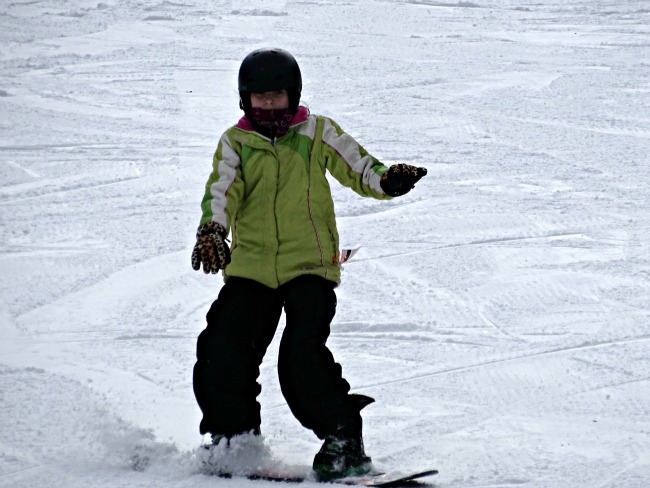 With one of the best snowboarding and skiing mountains we have been to, we always love heading to Camelback to let the kids have fun with the fresh powder. There are slopes for all levels from the learning hill that features a magic carpet for kids and beginners who are not ready to be on the lifts to the mile-long trail, Nile Mile and everything in between.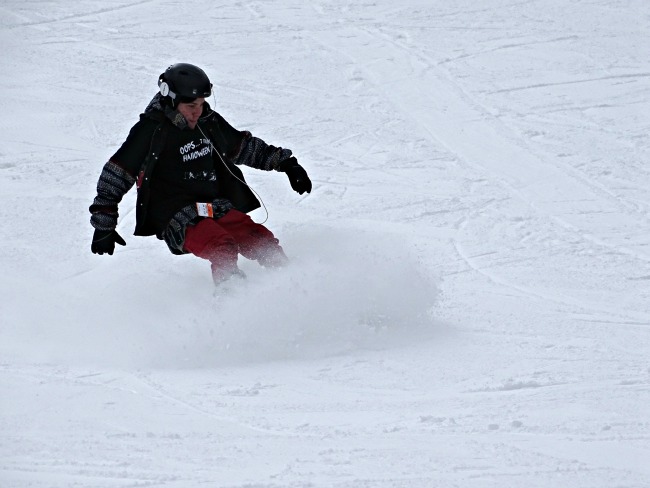 Camelback Lodge features 8 floors, 453 room, and 16 suites so there is something that fits your family no matter what you need. Several of the room have include fireplaces, balconies, spacious lofts and some even have a full kitchen. The suites come in 1,2, or 3 bedroom options and there are even rooms that offer bunk beds as options. During our recent stay, we had 6 people with us and we stayed in a 2 bedroom suite that was so spacious and comfortable. We had 2 full bathrooms which are a necessity with that many people and everyone needing showers. We also had a mini fridge and microwave which is nice for having little ones who may want to eat often.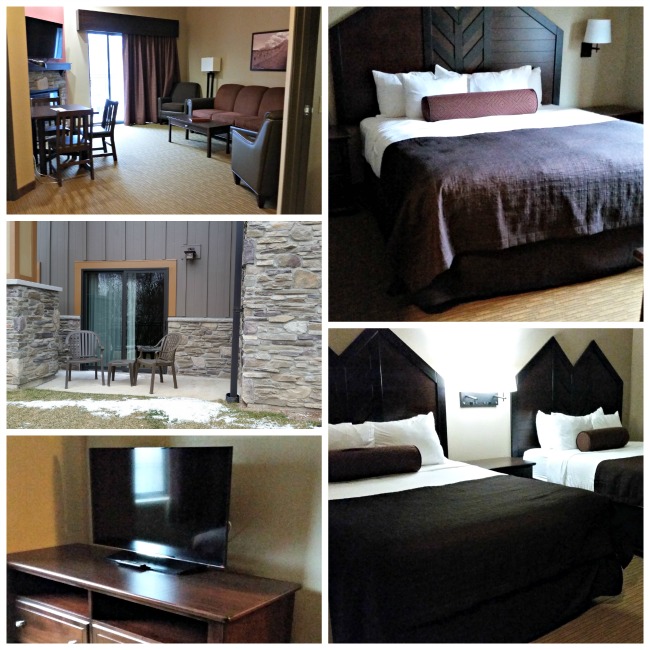 We also had the option of walking right out of our room to a little courtyard where the kids could play, we could sit and watch people snowboarding and skiing down Nile Mile, or just sit and relax on the chairs. It was nice so that the kids could get out some energy while we were waiting to do the next thing or have some downtime. We also had a fireplace in the room which was so wonderful. After we came in, cold and wet from snowboarding, we could warm up by turning on the fire and relaxing before we headed to the indoor water park.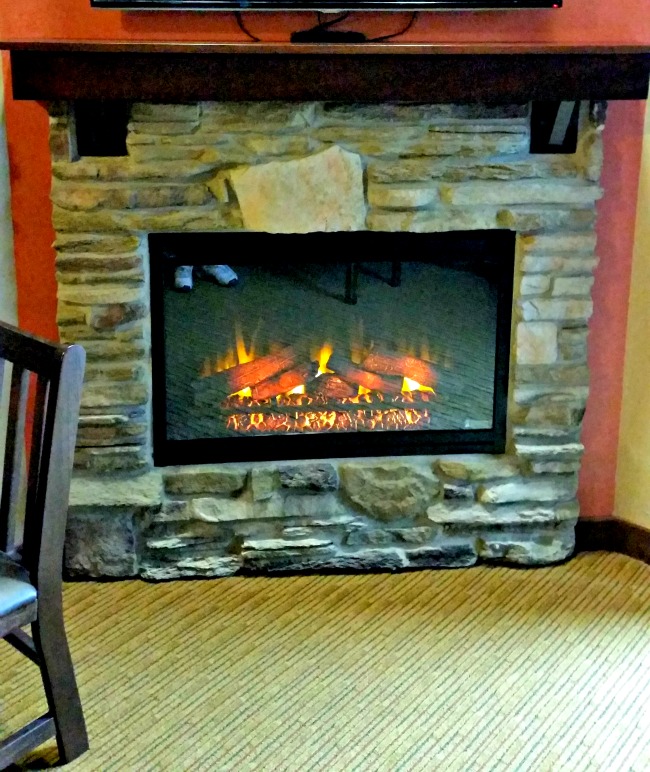 See that is what makes Camelback Resort the perfect vacation destination. You can go snowboarding, skiing, or snow tubing during the day, then once you are done, head to your room, change into your suits and head down to the indoor waterpark, Aquatopia. Aquatopia is 125,000 sq foot, multi-level waterpark with 7 pools, 13 waterslides, a river ride, Flow rider and more.  There is no need to worry about the water park is too packed to have fun, only guests of the lodge can go to the waterpark.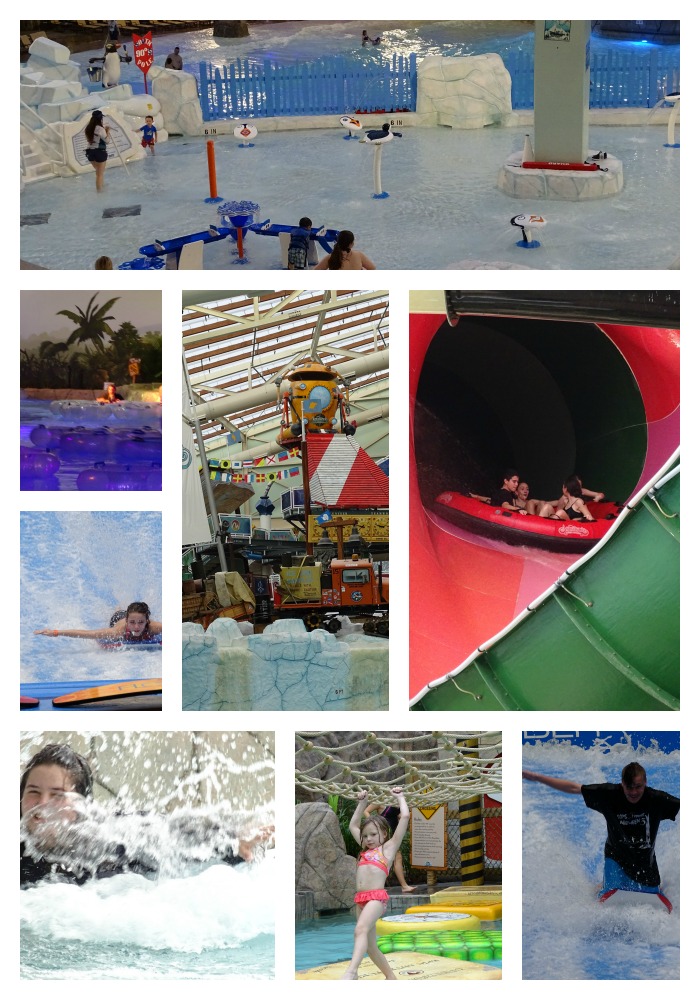 There are areas of Aquatopia for every age group and no end to the amount of fun. Aquatopia features Venus SlydeTrap - the first Aqua-Sphere-Manta slide of its kind in the World, as well as the Storm Chaser which is the longest indoor water coaster in the US. There is a wave pool that has a gradual entry so that kids of all ages can enjoy it. And the Flowrider is an extremely popular attraction that kids and adults love.
Save money when you stay at Camelback when you book with TripAdvisor, the World's Largest Travel Site.
Tickets to Aquatopia are included in your stay to the Lodge, and so are tickets to Camelbeach during the summer,  and there are often special that include tickets to the other attractions that Camelback has to offer. It is a great way to make an overnight stay at Camelback even more affordable.
While staying at the lodge, there are dining options right on site as well. There are 3 dining options to meet whatever needs you to have while staying at Camelback. Hemisphere, located in the lobby, offers all you can eat buffets as an option to make everyone in the family happy. Trails End Pub & Grille is a ski-in-ski-out pub that has trendy grill features, distinct lunch and late-night menus, a beautiful patio for mountain-side dining. There is a fire pit to sit around during those cold nights or afternoons. There is, also, the maritime-themed Neptunes serves small plates, sushi, salads, and flatbread.
Whether you are planning on a trip during the winter or the summer, Camelback has the perfect family friendly or romantic getaway options.