Want to create the Disney's Tangled Flower Braid but think it is too complicated. This Flower Braid couldn't be easier to make. If you can do a simple braid, you can recreate the Rapunzel Braid with Flowers.
Disney's Tangled Flower Braid
Willow gets very obsessed with a show. A few months ago, it was Tangled. She would ask to watch it all day, every day. While she has moved on to Frozen right now, she still loves Tangled and will still ask for it, act it out and sing the songs.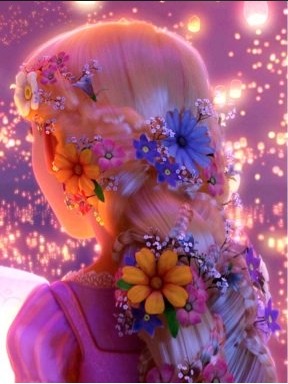 She tells me all the time how much she loves Tangled's long hair and how her hair is growing long like Rapunzel's. When I told her I found a video online that shows how to do the Tangled Flower Braid hairstyle, she asked for it every day.
Does This Flower Braid Use Real Flowers
In the video, they use real flowers. But she even says that it is great for a special occasion. My girl's obsession, this is an everyday thing, not a special occasion. So I needed a better solution. Add in that her hair is painfully thin and fine, I needed something that would stay put, because if she lost her flowers, she would be devastated.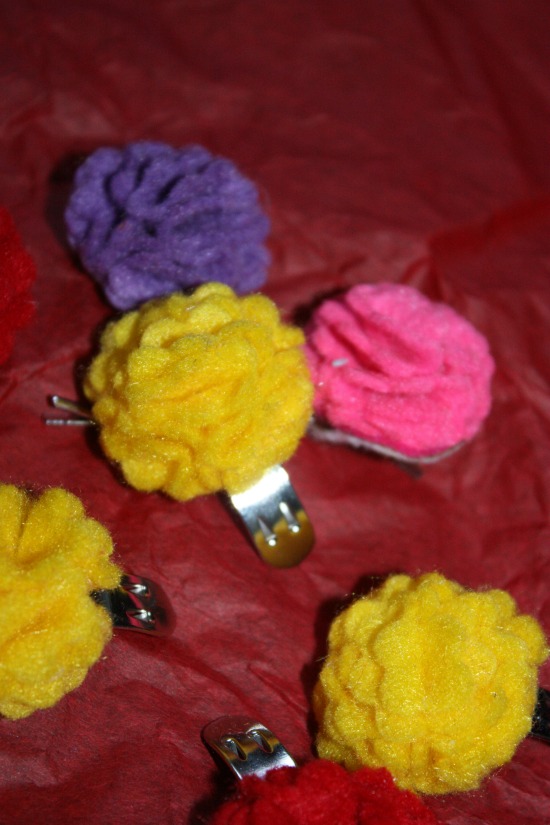 I used these flower barrettes that I bought through an Etsy store that is no longer around. I am sure you can find something similar in a boutique store online. Here are some I found on Amazon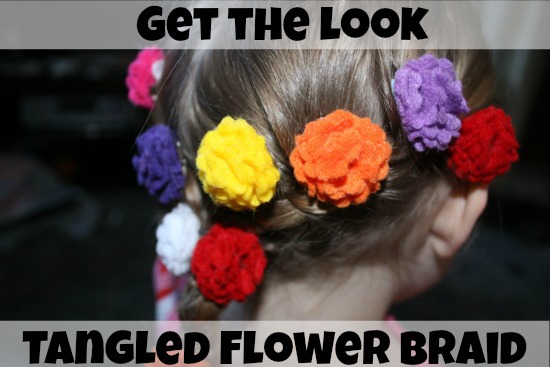 Step By Step
Start by taking sections of hair and dividing them in half. It might help to hold the sections of hair apart using bobby pins. Then do 2 very small micro braids.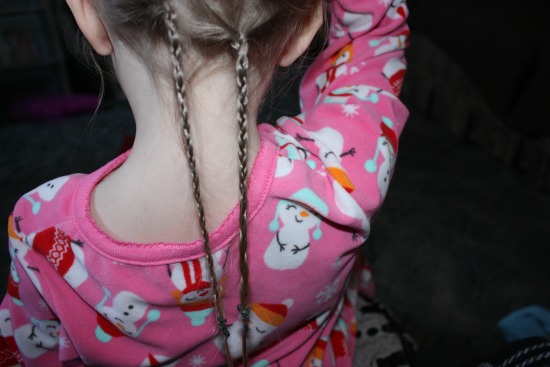 Then you need to do a french braid down each side of the head. Start by taking hair at the ear line, and braiding back.
In the video, she does a dutch braid, but for me, this braid is easiest, and it looks the same. Do the same thing on each side. Make sure to leave the micro braids hanging out.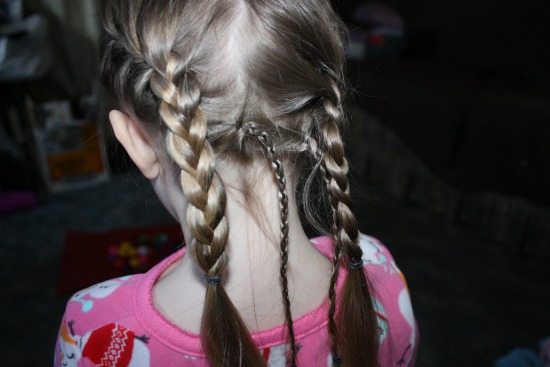 Braid down past the base of the head. Then combine the 2 braids together with an elastic. Then do a regular 3 strand braid to combine the 2 sides, adding an elastic at the end.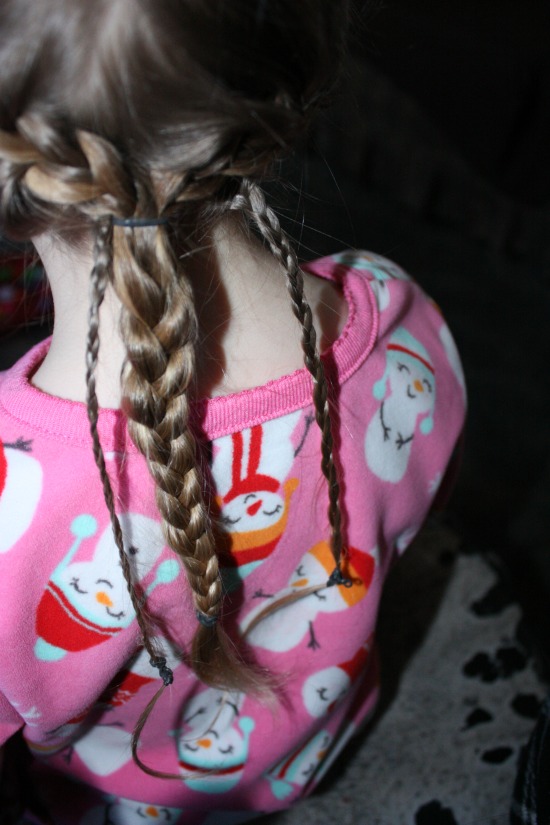 Take the micro braids and twist them around the main braid. Adding an elastic to the end to hold them all together.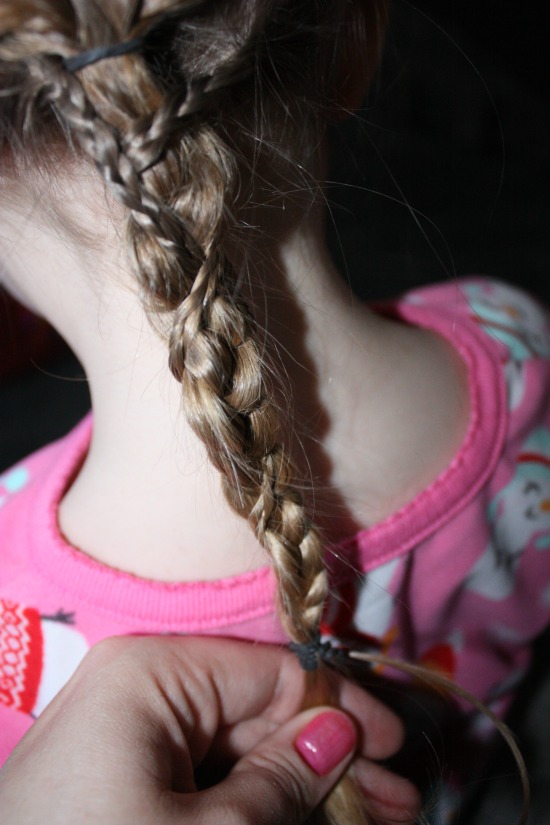 Now here is the fun part: Add in the flowers. Decorate the hair with the flowers. This is a great way to cover the elastics if they are showing, and to add lots of color to the hairstyle, or even just one color to bring out the color of an outfit.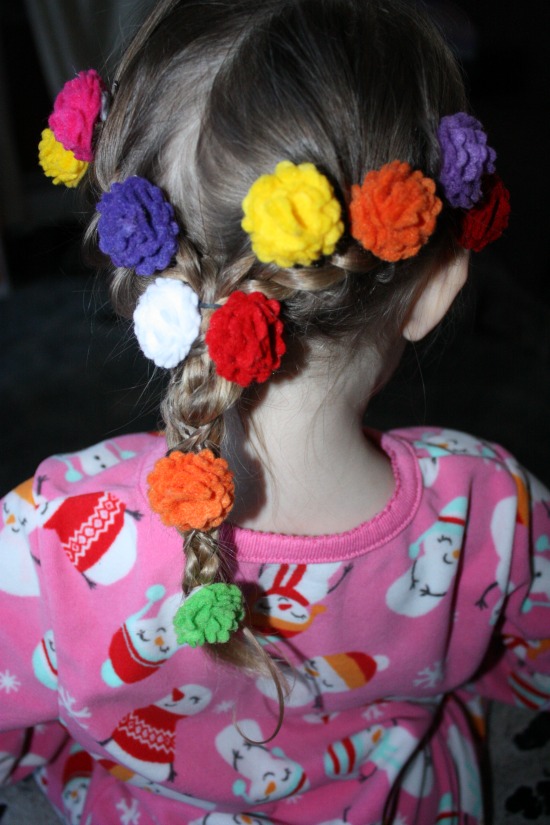 Willow was so excited to look like Rapunzel. And we have recreated this several times since the first time. I am getting better at it. And every time she loves it more and more.
More Easy Hairstyles for Girls